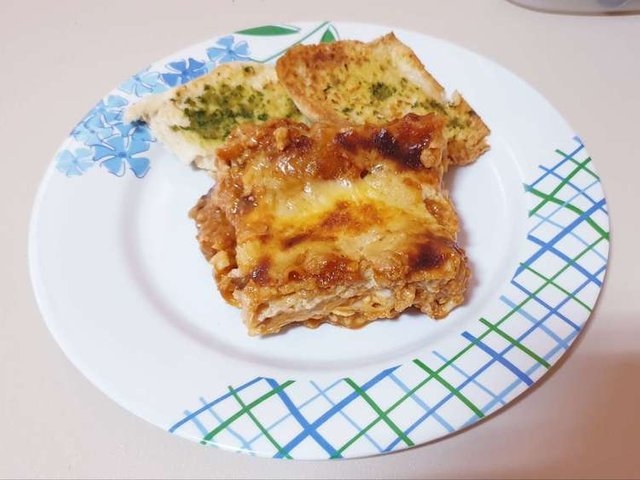 I went for a weekend visit to the spa and decided to have a walk afterwards. Then I spotted this eatery.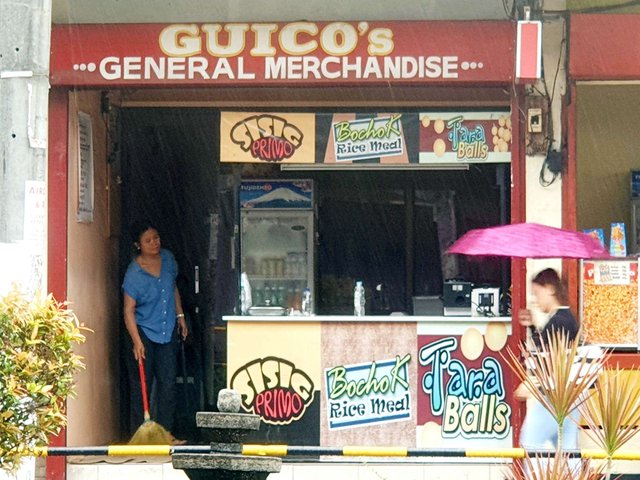 When I got closer, I noted that there were only two trays on display. I started a conversation with the crew who seem to be the owner too.
"Wow, you have only two items left. It looks like you'll be able to dispose all and close early today."
She smiled. "Yes, ma'am. That's all we have left now."
"That's cool."
I opened one of the trays and saw a slice of lasagna which seem to be for just one serving. I opened the other one and saw a viand - chicken adobo.
At pass three o'clock in the afternoon on a Sunday, it is not the time for a full meal so I asked about the lasagna.
"Is that for one serving? The last one?"
"Yes, ma'am. I'll give you the two remaining slices of garlic bread since that is the last serving."
I declined the two slices. I said I may not be able to finish all so only one will suffice. She said it's okay. There will be nothing left anyway. It is just like a giveaway. I just agreed and got inside the dining area.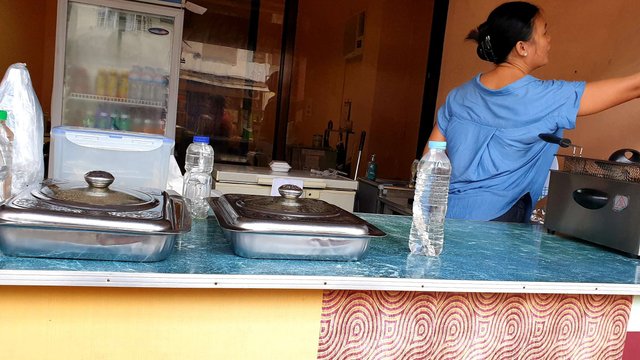 It was a minimalist dining area. Nothing fanciful, just tables to the wall and chairs. One thing that is worth noting is the cleanliness and orderliness of the place. Also, it is air-conditioned. That's really cool.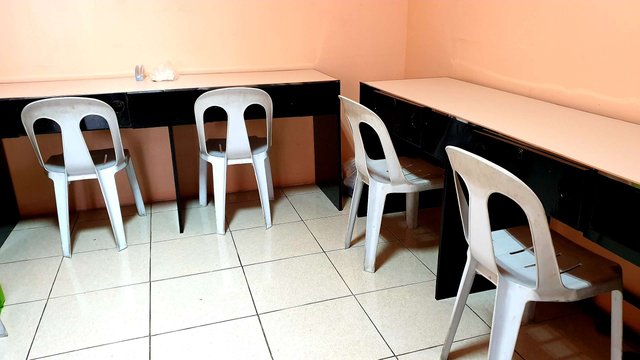 My order was served quickly and neatly on a plate. The garlic scent was so strong. I thought I may not finish them all. Then I realized the slice of lasagna is larger than I thought.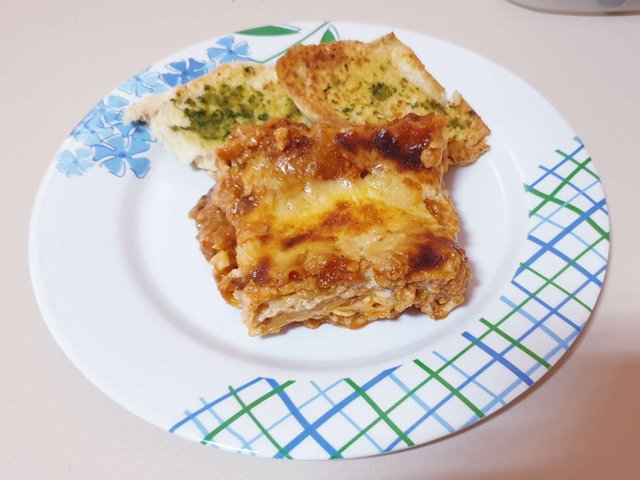 I was already a bit full when I finished the lasagna. It may not be obvious on the photo but it was thick with three layers. I also feel like it is fully stuffed in between layers thus the heavy and full feeling.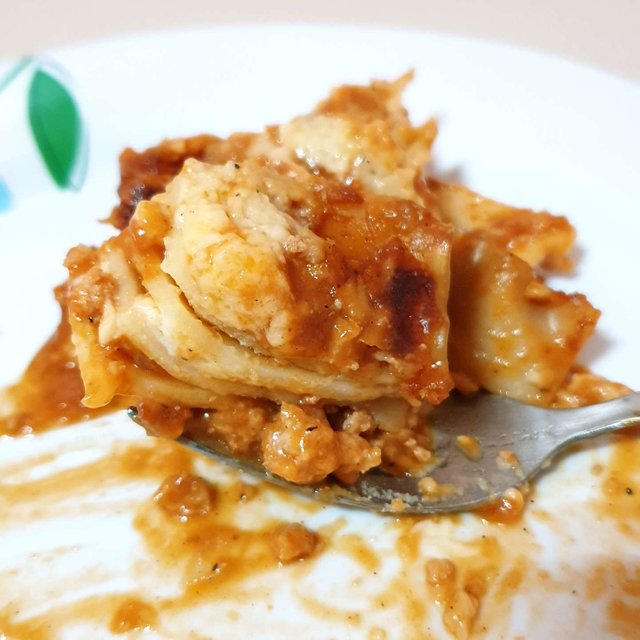 Then there are still the slices of garlic bread. I thought I would finish just one but I was able to finish both after all. The thing is, I did not have my dinner on that day. I felt the fullness until the evening.
With P60.00 or around US$1.15 for a lasagna and bread that served an afternoon merienda and dinner, that was a big bonus! This will pass for cheap and fabulous so I guess I will drop by this eatery again.
---
Restaurant Information

Guico's General Merchandise



Greenheights Ave, San Isidro, Parañaque, 1700 Metro Manila, Philippines
---
The best pasta saved for last
This post participated in the Tasteem contest Pasta vs Pizza