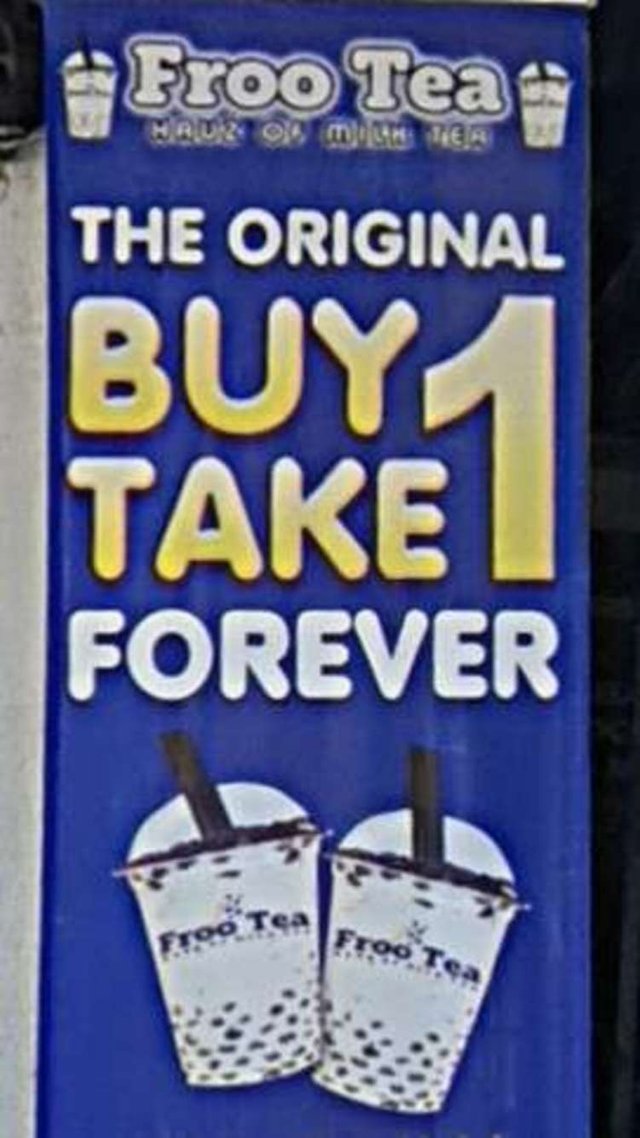 I was smiling to myself when I saw the above ad across the street from where I had my groceries. There's forever with fruit tea!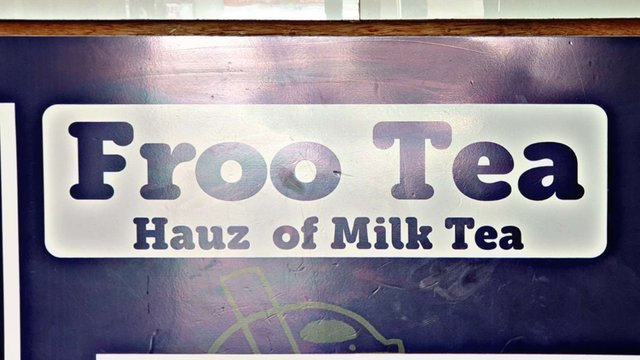 I crossed the street and stood in front of the tea house. A woman greeted me and asked what I was looking for. I said I want to try their tea. She invited me to get inside.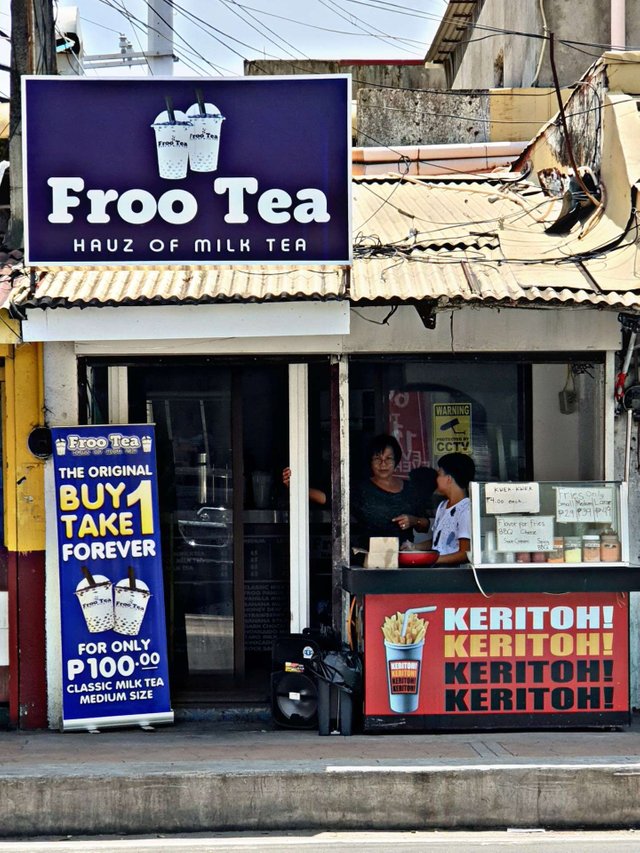 Inside, I asked about their "buy one take one" promo and she said it is for the medium size cup, classisc flavor.
"Ah, there are conditions," I thought. Apparently, I did not read the details of the ad outside. I was just focused on the extra that I will get. I thought it was for all flavors and all sizes.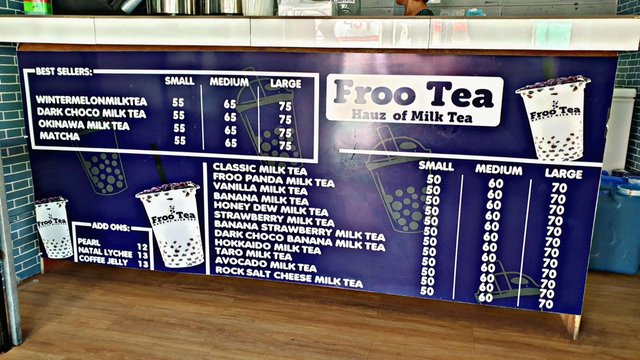 Since I can not avail of the promo for all flavors, I ordered medium size cup of Okinawa milk tea. When she asked for the sugar level, I said "fifty per cent please."
When my tea was ready, I thought I saw an emoji smiling at me.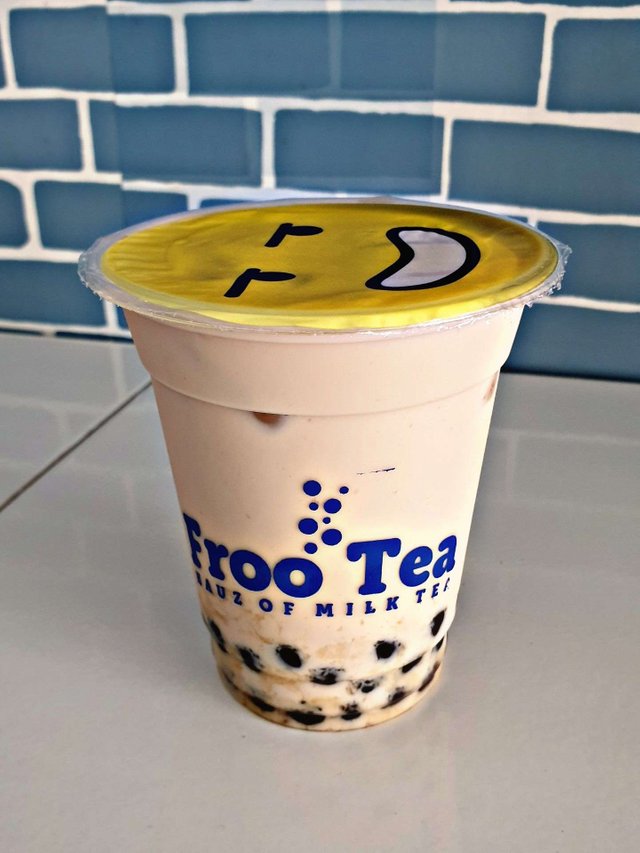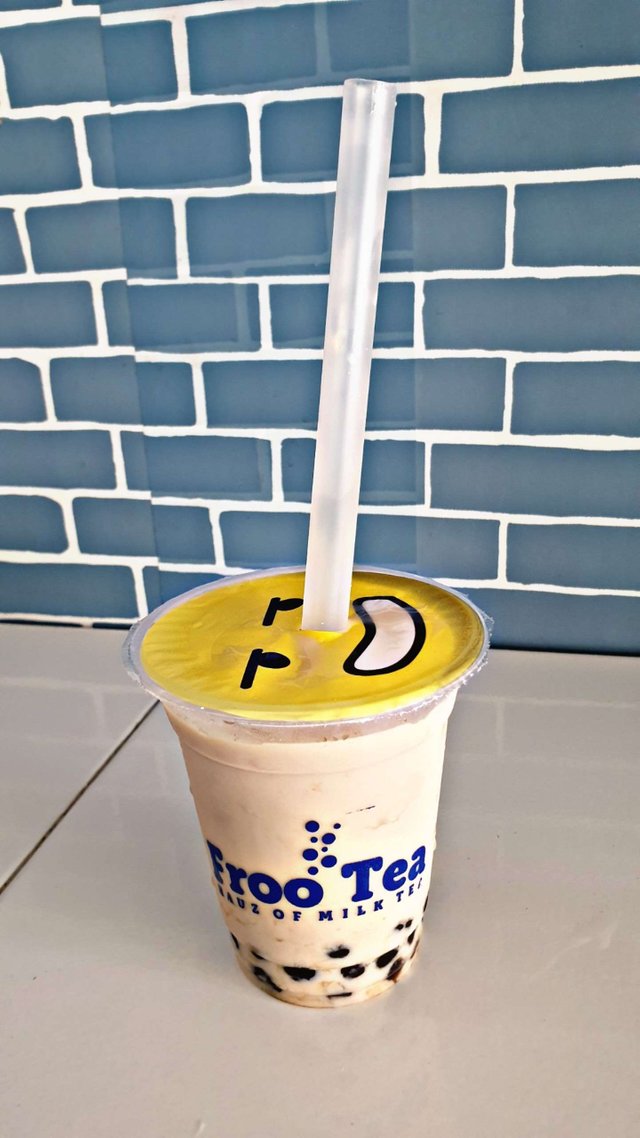 That was until I tilted the cup and saw something else. It is funny that even a cup of milk tea will give you a food for thought: things change if seen from different angle. Ah, perspective.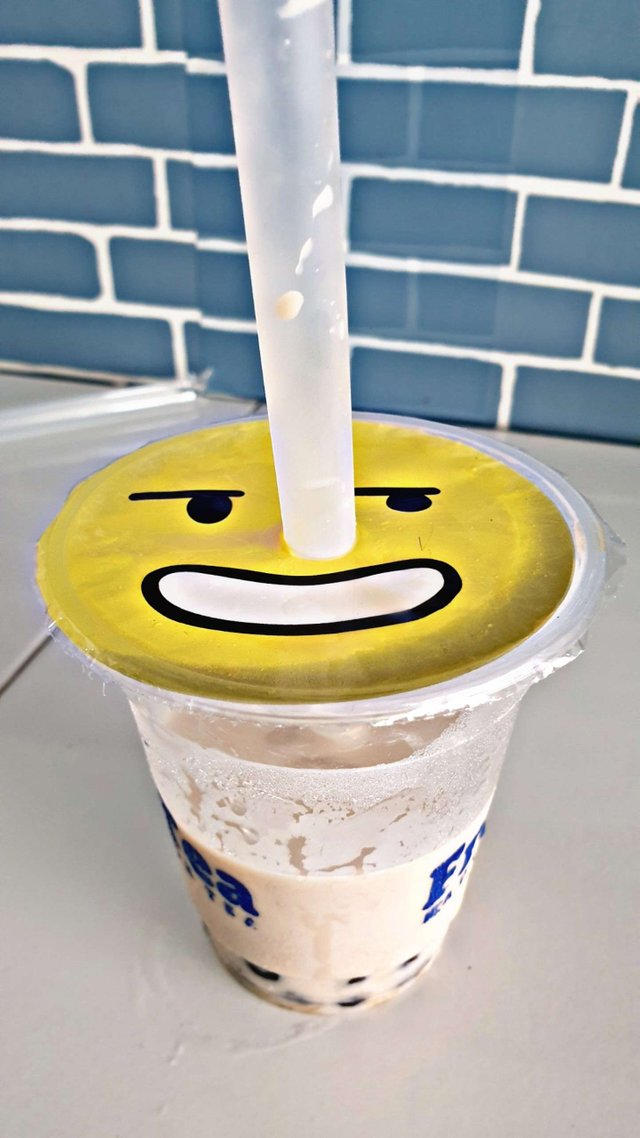 The 50% sugar still tasted 100% to me and I wondered how "no sugar" will be. With such curiosity, I ordered for small cup with no sugar. While my second order is being prepared, I took these shots of the interior.
The dining area is small. The tables are mounted to the wall on both sides. This one is right across where I sat.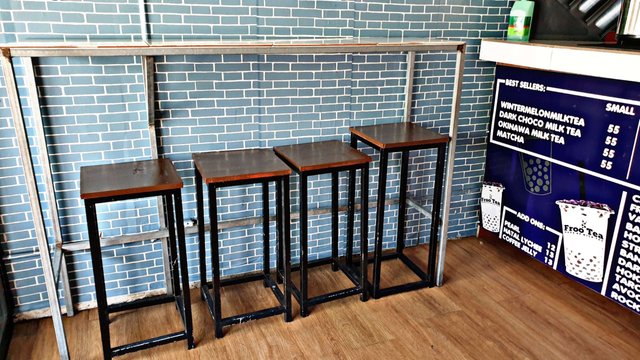 The "kitchen" where they prepare everything seem spacious enough for the crew to move around. No wonder why the preparation of orders is pretty fast.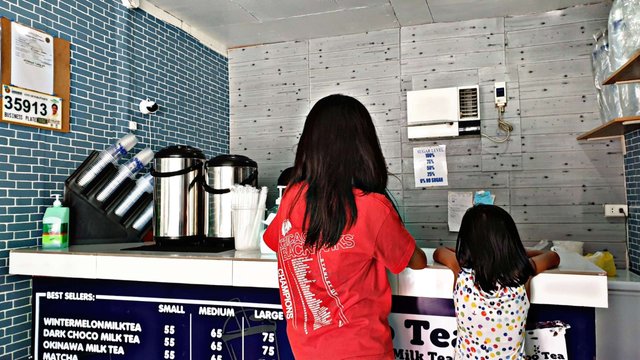 When my second order was served, I stared back at the cup. I brought it home because I can no longer take it at that time. At home, I guess you can say that its emoji was my facial reaction when I drank it. This "no sugar" thing is like 40% if I compare it to the 50% that I had in the tea house. It looks like milk teas are really sweet by default so my default will also be "no sugar." At least, I know now.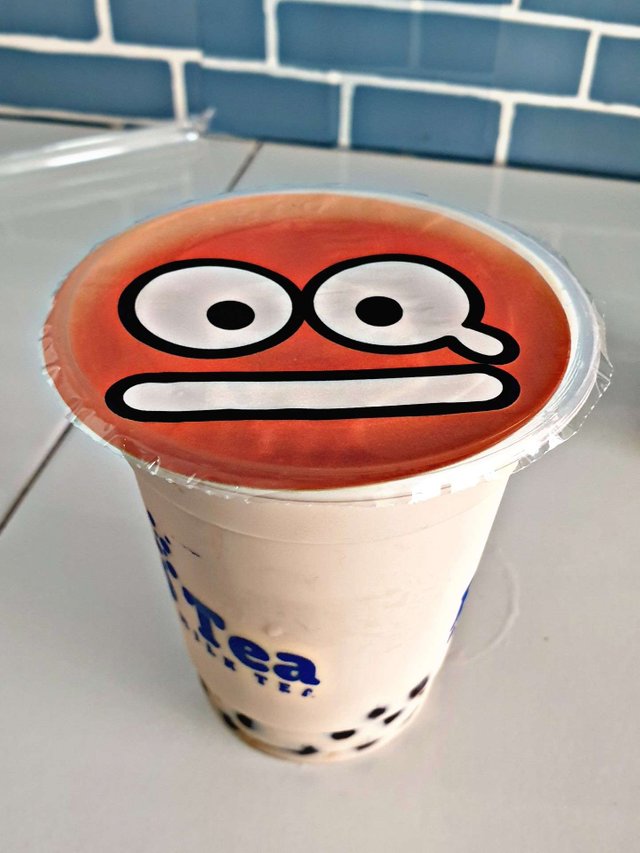 Froo Tea
San Antonio Ave.
San Antonio Valley 1
Parañaque City 1715 Metro Manila
Philippines
---
Restaurant Information

Froo Tea



San Antonio, Parañaque, 1709 Metro Manila, Philippines
---
There is forever at Froo Tea
This post participated in the Tasteem contest Beverages with friends