Chocolate meat, anyone?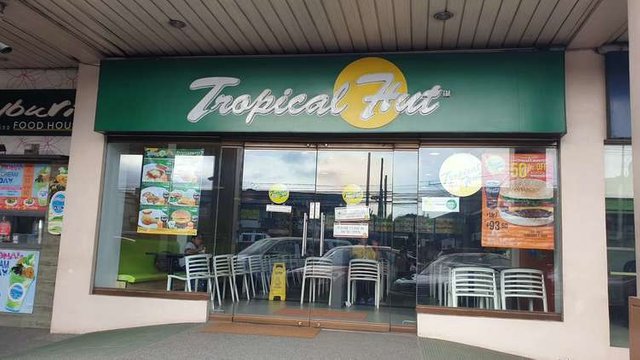 I have been in this restaurant a few times mostly during my weekend walks. On a Saturday afternoon after doing my groceries, I thought of having my late lunch here at pass two in the afternoon.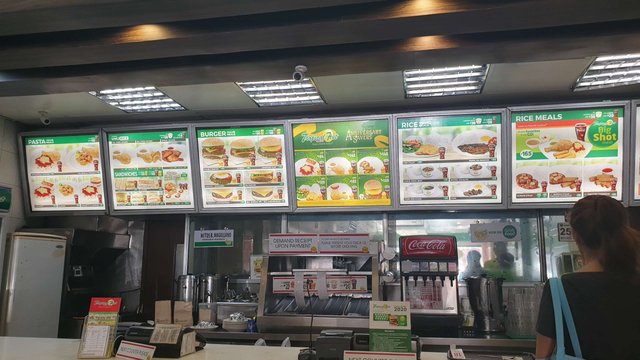 Starving due to very late lunch, I focused on the rice meals and picked something that is not common in other quick service restaurants - pork dinuguan.
Dinuguan (Tagalog pronunciation: [dɪˈnʊɡʊ.an]) is a Filipino savory stew usually of pork offal (typically lungs, kidneys, intestines, ears, heart and snout) and/or meat simmered in a rich, spicy dark gravy of pig blood, garlic, chili (most often siling haba), and vinegar.[1]
Dinuguan is also referred to as chocolate meat because of what it becomes when cooked - it looks like chocolate with meat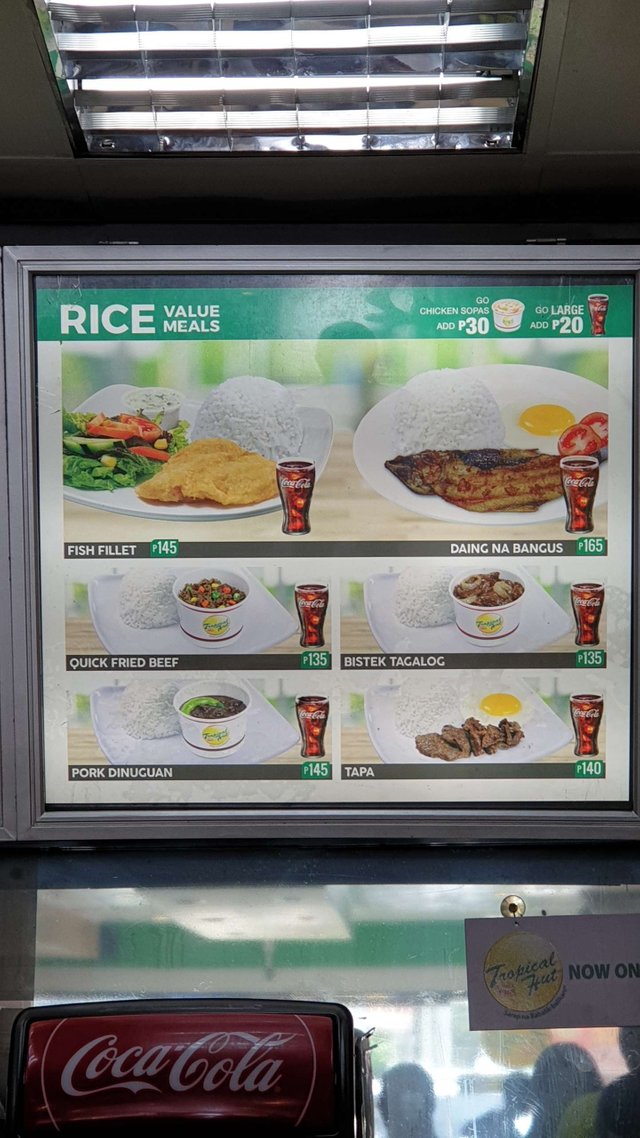 One of the reasons why I like coming back to this restaurant is that it is not so crowded. Unless they are hosting akiddie party, I actually do not remember an instance when this has been filled. That is the same case with other branches.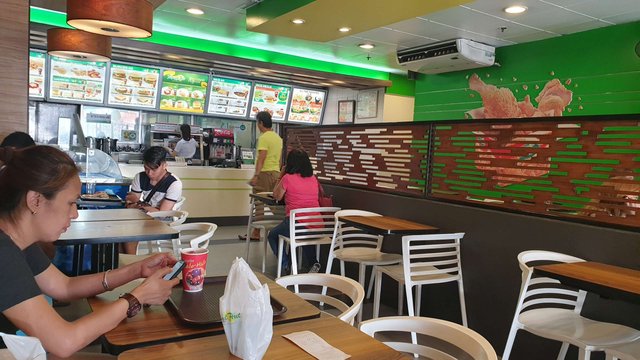 Add to that the fact that my timing is during siesta when diners are least expected, the restaurant was so serene.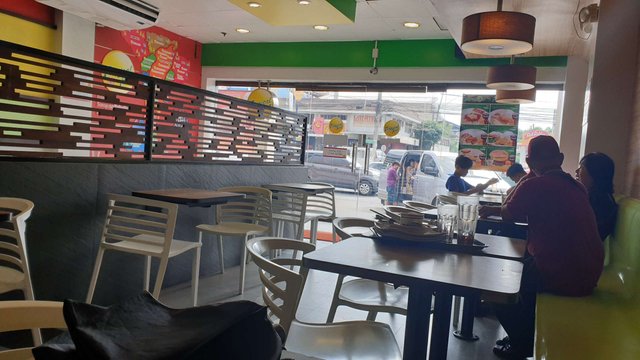 It did not take long and my order was served. Ah, how I wanted to get into it right away. But of course, photos first! 😄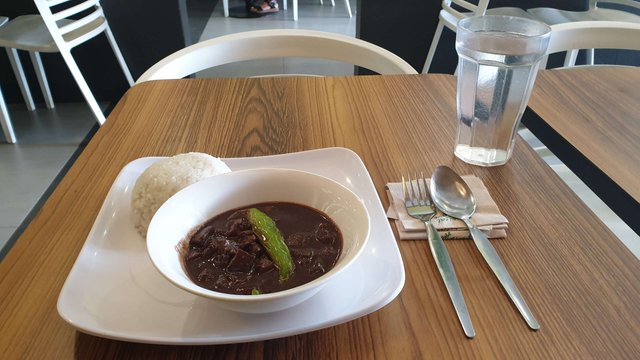 Most dinuguan (or the original of it, I don't know) are cooked with pig internal organs. However that is not the case here in Tropical Hut and that is what I love. They prepare dinuguan with meat, that is, pork. I prefer this because having pig internal organs can be smelly sometimes. They say it depends on how it was prepared and I don't want to gamble on "it depends."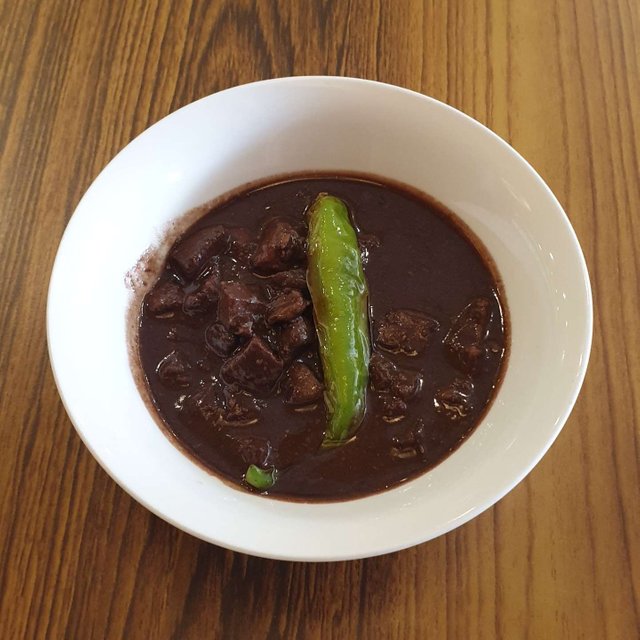 What I just wished for the restaurant is to have bigger serving of rice. Why? Because it wasn't enough for me. I ordered for one extra serving! Sshhh, don't tell anybody... 😄
Tropical Hut
Jaka Plaza
8288 Dr. A. Santos Ave.
San Antonio Valley 1
1715 Parañaque City
Metro Manila
Philippines
---
Restaurant Information

Tropical Hut



Dr Arcadio Santos Ave, Paranaque, Manila, 1709 Metro Manila, Philippines
---
Chocolate meat, anyone?
This post participated in the Tasteem contest Your weekly choice