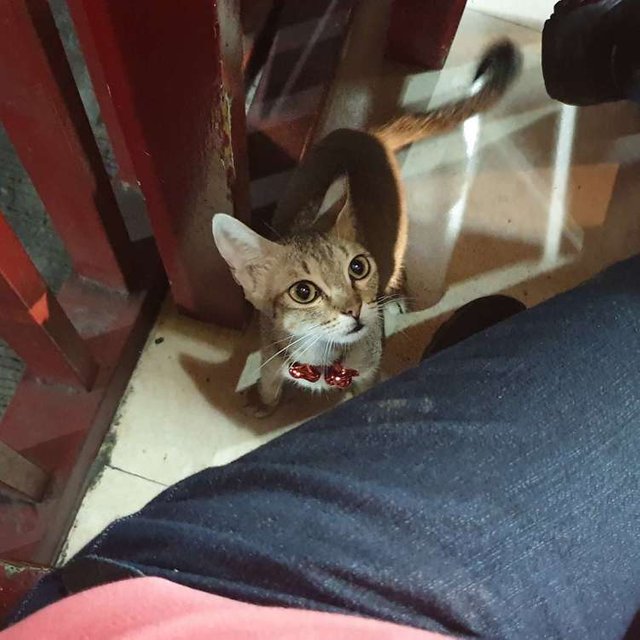 The food store was gleaming from the other side of the road and I was actually looking for a place to eat. At almost eight in the evening, I was about to starve.
"Hygienically prepared, deliciously good" is the store's tag line which sounds promising for an open street restaurant.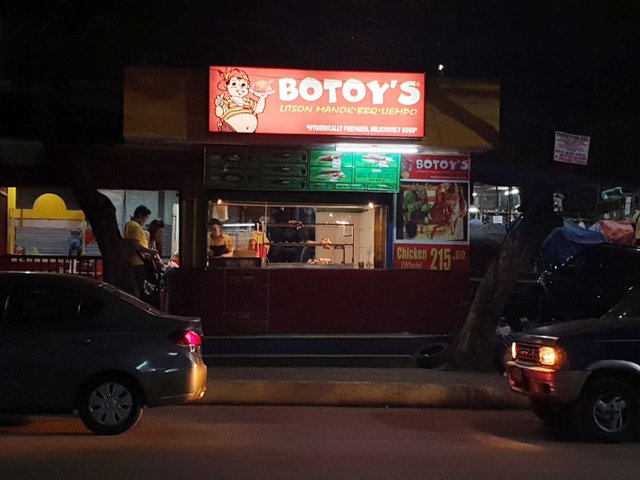 The food store is a barbecue stand with an open dining area right along the street of San Antonio Avenue. I crossed the street to see what it got.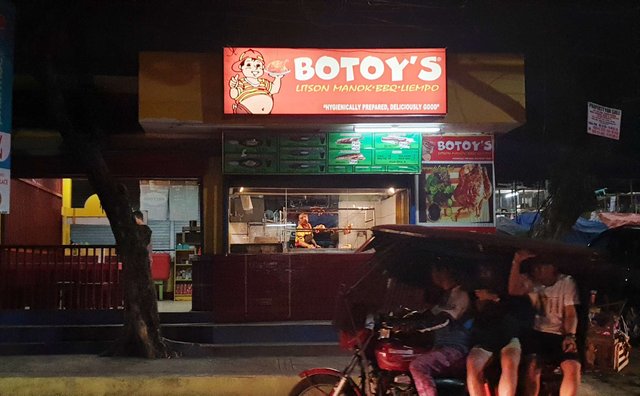 It took me a while to decide on what to order because everything is grilled. What was I supposed to expect anyway? I picked the BBQ meal.
I was pulling my wallet out after I placed my order but the crew said "Sige, ma'am. I-serve na lang namin. Upo na po kayo."
It's okay, ma'am. We will just serve your order. Just take your seat.
Cool. I thought I would pay as I order but apparently, I pay after I am done with my meal.
I took a seat and observed the place. There were many customers who came, bought litson and go. It looks like this food store generates more revenue from take-aways than dining in.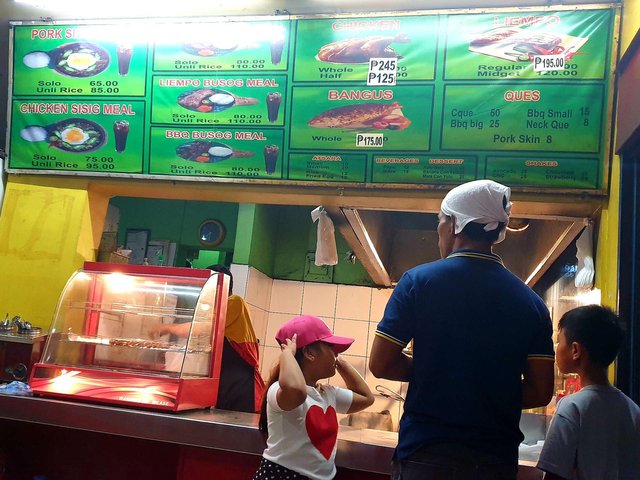 There were only two store assistants. One took care of the grill while the other one took care of serving orders and cashiering. I could say they were quite efficient with their tasks. They were attentive when prospective customers start looking.
The one who attended to me asked from the counter, "Ma'am, unli-rice po ba kayo?"
Ma'am, are you taking the unlimited rice option?
That is additional thirty pesos. I said no.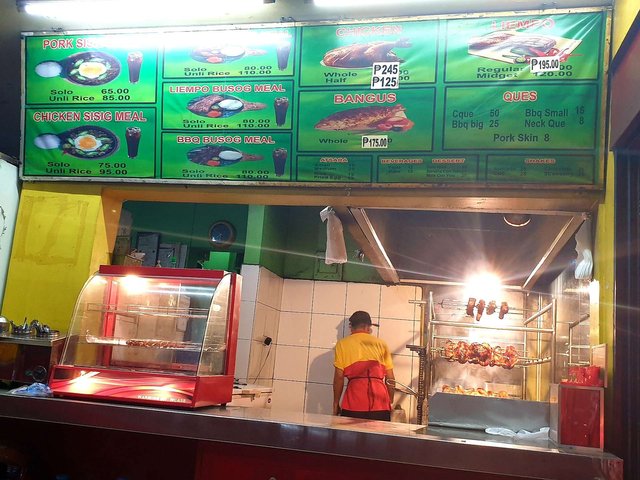 The dining area is pretty modest. Tables were lined up in just two rows so if you are alone, do not expect a dedicated table for you. Be prepared to share table with other diners. I was lucky that there was not much diners so I took the first row which was vacant.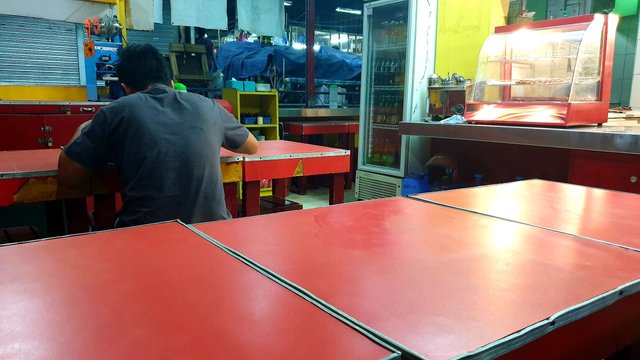 My meal was ready in less than ten minutes. Time stamps of my photos tell me it was actually served in five minutes. That was fast, isn't it? And they automatically served with hot chili that I just set aside and did not touch afterwards.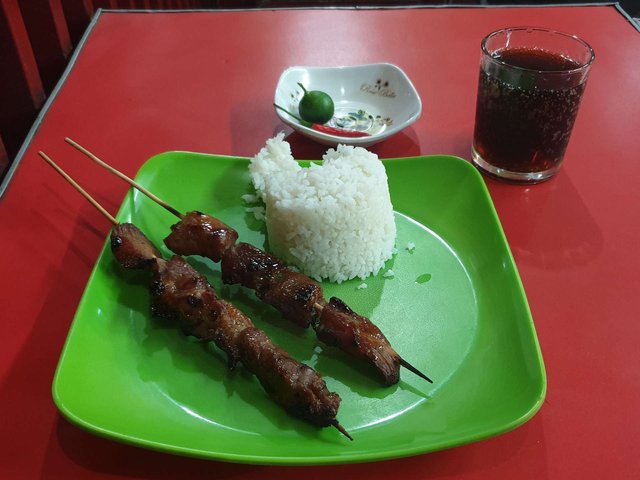 The pork barbecue was good. The amount of serving per stick was fair enough and not the ones I worry about having much less as I experienced with other barbecue stores.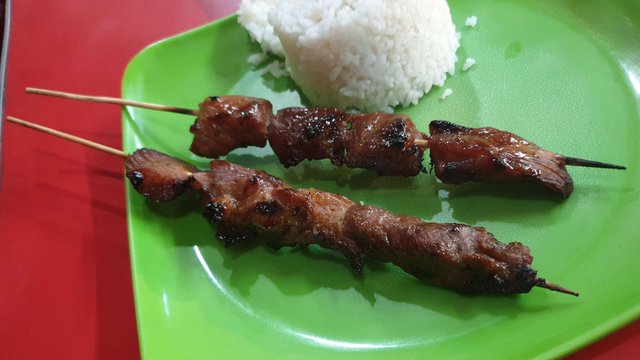 Before I started on my meal, I took a shot of the rotating grill. There were only few chicken on the skewers that made me wonder until what time they stay open.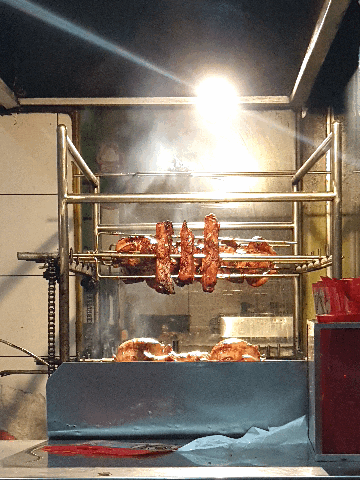 I was enjoying my barbecue when something suddenly touched my thigh from under the table! What!?
I looked down and greeted by "meow!" I almost burst into laughter. I came eye to eye with this cute creature that even has Christmas lace around its neck.
"Is this your cat?" I asked the crew who served my meal.
"No, ma'am. I think it is from one of the stores in there." He was pointing to the market place behind.
I dropped my left-overs with the burned meat to the cat and it happily chased where each has fallen. I even gave up the last slice from the skewer and just gave it to the creature catching up caroling for Christmas.
That is just one of those that you can experience in an open restaurant. You will never know what will crawl under the table.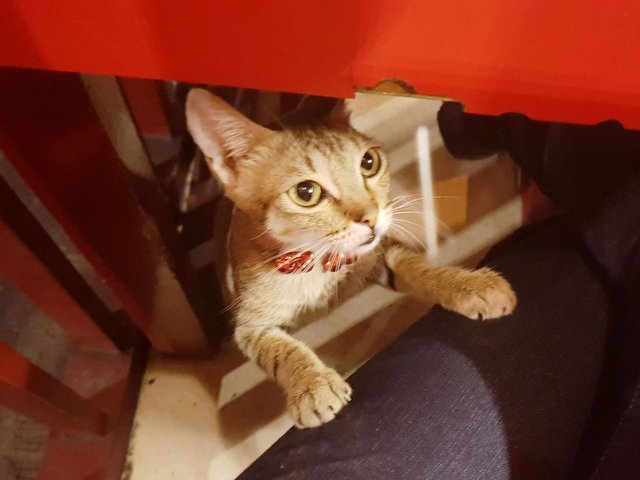 I finished my meal and stood up to pay. Before I finally left, I took more shots of te grill. The crew asked, "Why, ma'am? Do you want to have a franchise?"
"Why, is this for franchise?" I asked back.
He was not sure of his answer but said he thinks it is.
Now that I am writing about it, I searched for Botoy's and found out that it is indeed open for franchising.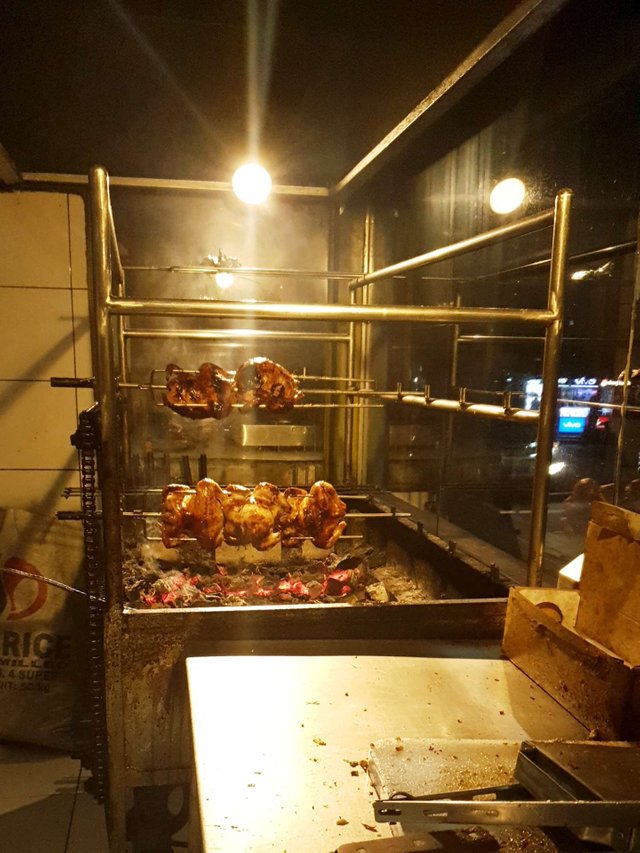 BOTOY'S started from a humble beginnings in the year 2000 as a take-out kiosk selling mouth-watering litson manok and crunchy liempo by its founder, Engr. Cesar B. Alba, located at Zone 3, Bulua Highway in Cagayan de Oro City.
In 2005, BOTOY'S opened its doors to interested investors in the lucrative field of franchising and hired RK Franchise Consultancy to do the Franchise Development. A would-be investor is somehow assured of a sure-fire returns of his investment in just a short span of time owning to the fact that the business already gained wide acceptable in the consumer market.
---
Restaurant Information

Botoy's



San Antonio Ave, San Antonio, Parañaque, 1700 Metro Manila, Philippines
---
Dining with a meow
This post participated in the Tasteem contest Street Food