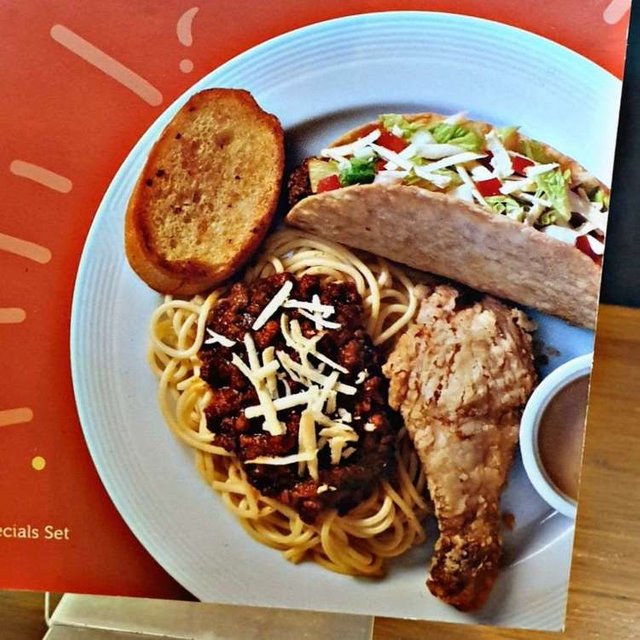 I needed to go to a bank near this place in South Supermarket in Alabang so I had to have my lunch within the area. The queue to the bank tellers was very long so I got my queue number and got out to look for restaurant. This Pancake House happens to be just few steps away so I got in.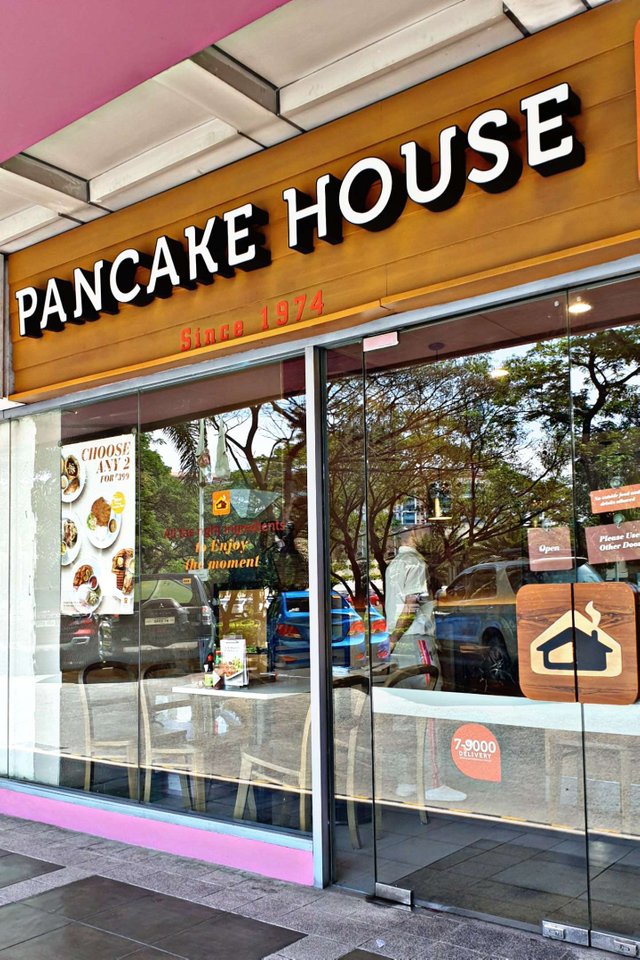 It was lunch break so many diners were already in. I got lucky to catch a vacant table. It is a big one and is good for four but there was no more other table available so I have to take it.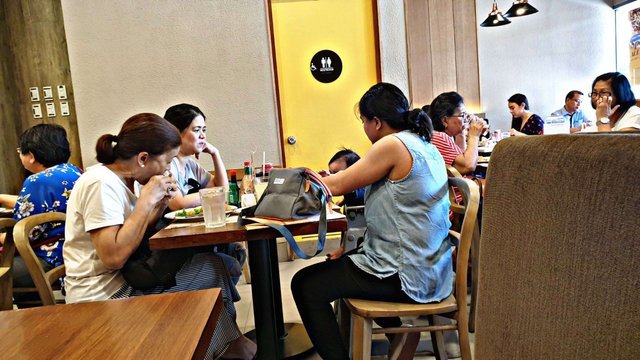 Years ago when I first heard about Pancake House, I thought it was a coffee shop with cakes, bread or pastries. I did not know that they have full meals until one of my former colleagues invited me to one of its branches for lunch.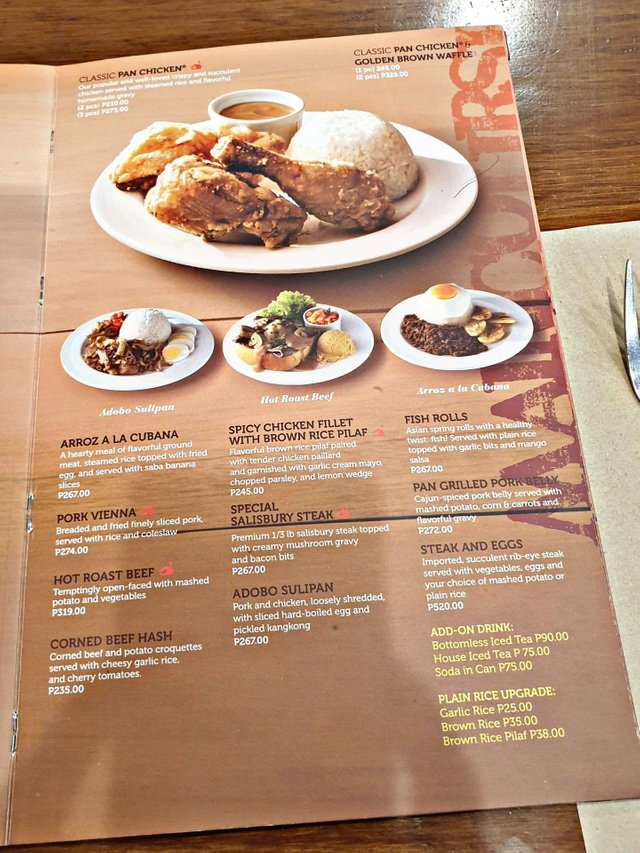 Aside from full meals, they also offer these volume order option for groups. As stated on the stand menu, diner have to ask first for the lead time. This is valid for both takeaway and for delivery orders.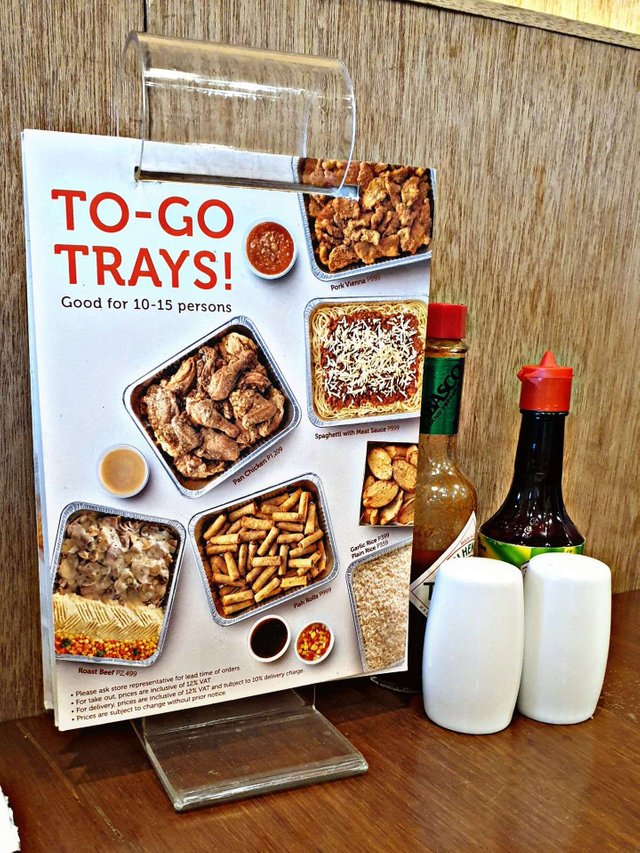 I ordered for two pieces pan chicken meal and four seasons. The drink came first with an extra glass of water. That is good because I do not have to ask for it like I do in other restaurants.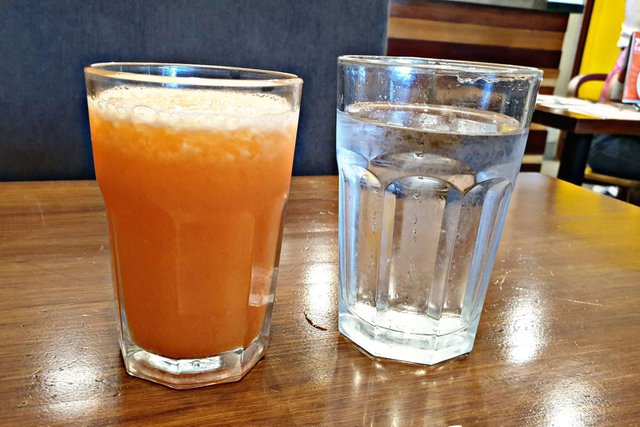 It took a while before my order was served. As usual, the place mat and utensils were served first. I think it took around 15 minutes before my order was served.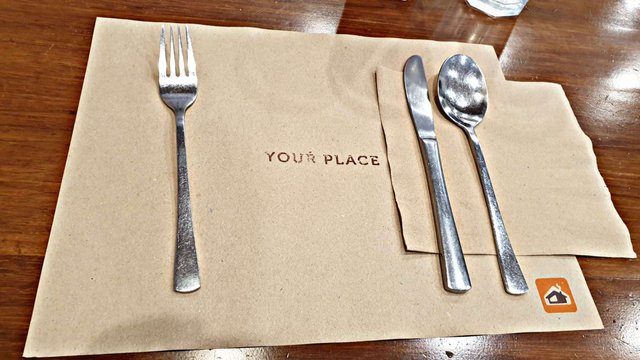 While waiting for my order, I noticed their tag line at the back of cashier counter.
"All day dining"
"Yeah, this can be an all-day dining spot when you can afford it," I thought. That made me realize the price of my order: P 210.00 (US$ 4.03) for two pieces of chicken and a cup of rice. That is about half the price in Jollibee. Though, it can not be discounted that Jollibee is a QSR while Pancake House is a little in the middle class of fine dining.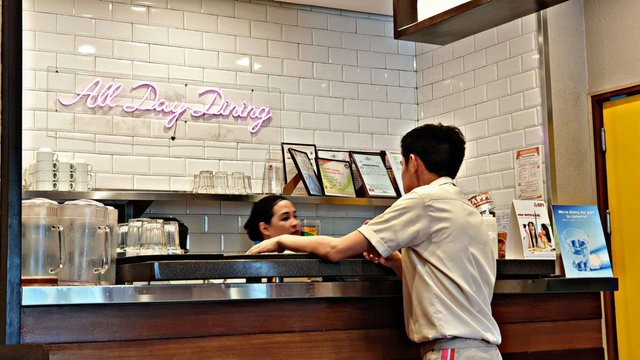 When my order was served, I coukd say that the chicken cuts are fairly bigger than in QSRs. That would compensate the higher price. So my consciousness about the price earlier has lightened. It is just right and fair after all.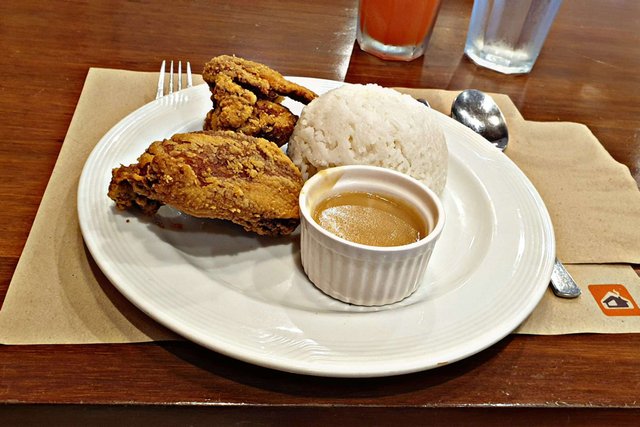 I went back to the bank after my lunch only to find that my queue number has not been called yet. Thanks to my full pan chicken meal. I fully energized for a long wait!
Pancake House
South Supermarket
Block 27 Filinvest Avenue
Filinvest Corporate City
1751 Alabang, Muntinlupa City
Metro Manila
Philippines
---
Restaurant Information

Pancake House



Blk 27, South Supermarket Filinvest Avenue Filinvest Corporate City, Alabang, Muntinlupa, 1781 Metro Manila, Philippines
---
Pancake House is not only for pancakes
This post participated in the Tasteem contest Your weekly choice