White or yellow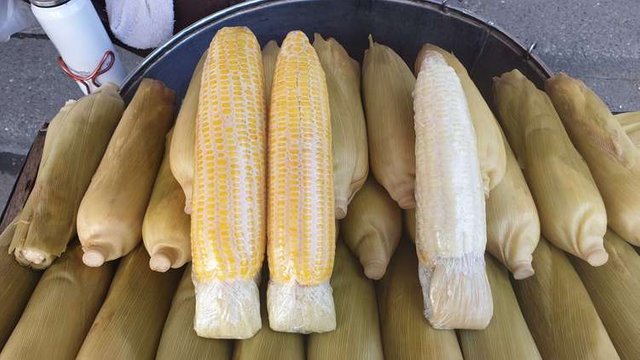 I see this guy and his corn cart from time to time right in front of a 7-11 store. When I buy from him, I just do and go. One time, I thought of having chit chat whilw buying.
I asked if I can take his photos abd he asked why.
"Why else? I will post them on social media!" I said in Tagalog and laughed.
He just smiled so I asked if that is okay. Instead of a yes or no answer, he jokingly responded.
"I might go viral with that ha?" Again, in Tagalog.
"Ah, then you should be glad when that happens! That means I made you popular! So, can I do that?"
He said yes.
He sells white and yellow corns. People call the yellow one as sweet corn.. I wonder why the white is referred to by the color and the sweet is with the taste. Shouldb't that be white and yellow?
I prefer the while variety because it tastes natural with its sweetness. For some reasons, the yellow corn tastes like it was sweetened artificially like cooked with sugar.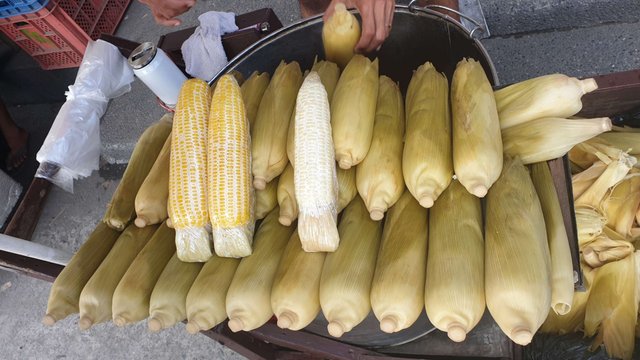 When a buyer orders, he would peel the the husk off and put the cob in individual plastic bag. During my first time buying from him, I was surprised when he started peeling the husk off. I thought he would just pack the corn like that in a bag. Sometimes I do not want the corn peeled until I am about to eat it because I feel like the husks keep the freshness. This time, I let him peel them off. I did not want to take home the garbage when I ordered four pieces. And I can reuse the plastic bags.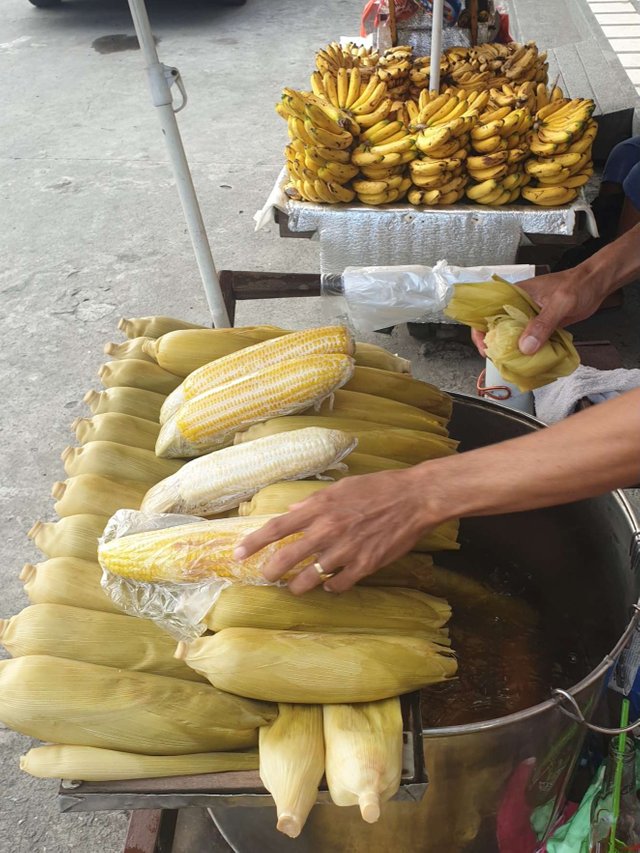 Aside from putting each cob in a small bags, he would put everything in a bigger one with handle. Too much waste, I thought but kept quiet.
The buyer on the photo was not me. She was the next customer when I went back to take all the photos on this post because I forgot at first. I was already few meters away when I remembered it.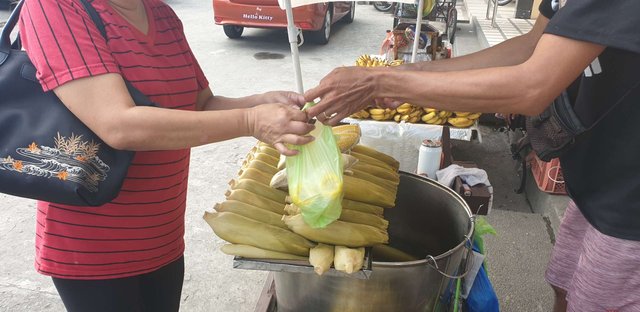 I asked the vendor's name and he said Bryan.
"Okay, so I will your stall 'Bryan's corn cart,'" I said and he laughed.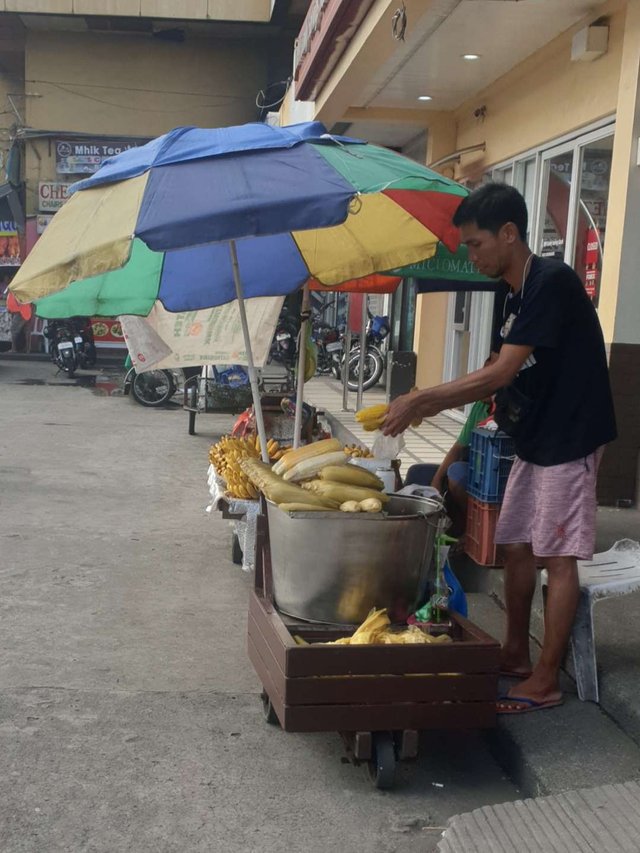 By the way, I ordered four pieces of while corn. Those were for my afternoon merienda and dinner later that night. Want one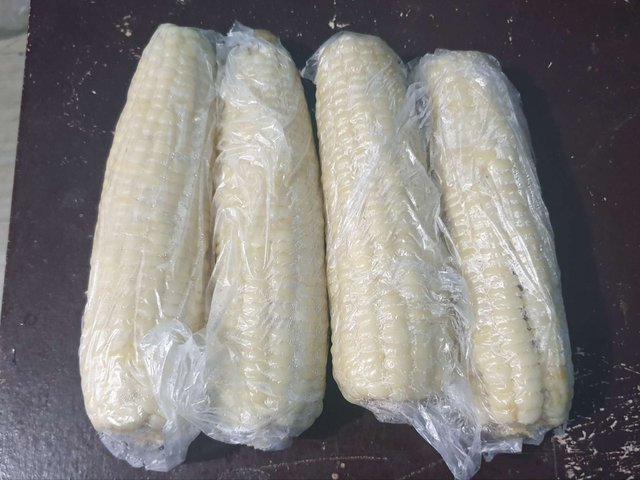 ---
Restaurant Information

Bryan's Corn Cart



Greenheights Village, 1700, Greenheights Village, 11 Greenheights Ave, San Isidro , Sucat, Parañaque, 1700 Metro Manila, Philippines
---
White or yellow
This post participated in the Tasteem contest Street Food