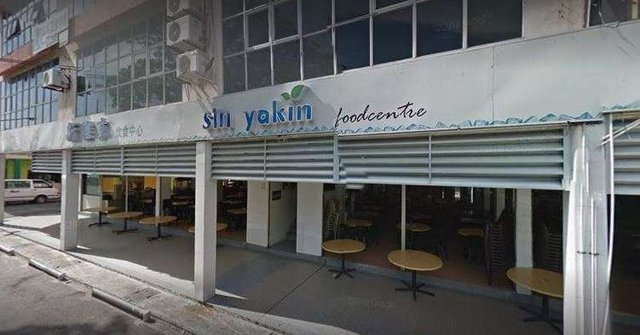 This has got to be the place that I visit frequently. It is the place to eat breakfast for my family and I. This place has been standing for a decade or more despite on coming compeition from newer restaurants and cafes.
This is my six entry to Tasteem.
Introducing Sin Yakin. The owner's son drives a black Porshe Cayenne. There are lots of stalls here.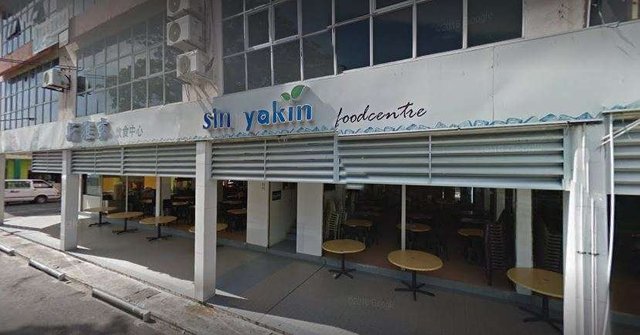 I ordered the Crispy Fried Noodle in Tomato Sauce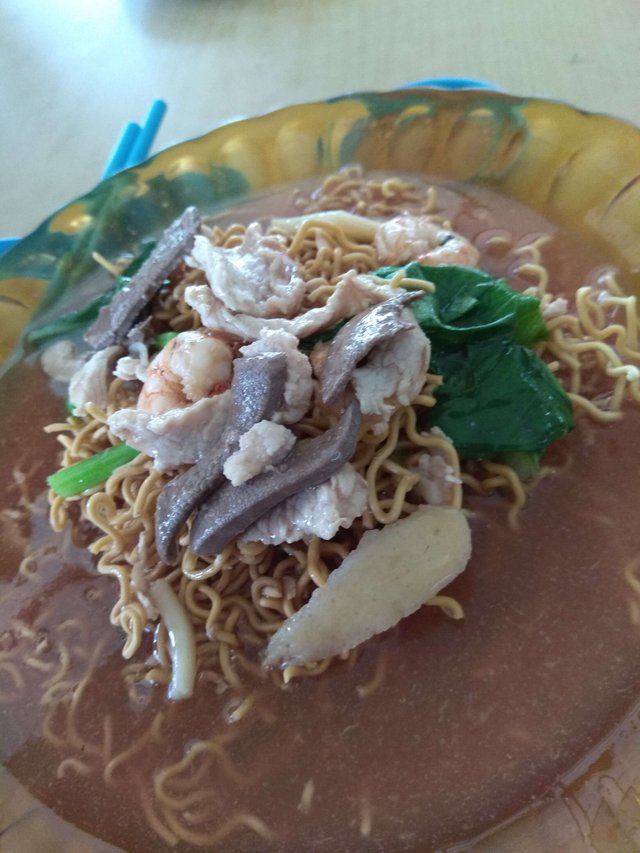 This is how it looks like. I asked the chef to add tomato sauce to my plate. There are some shrimps, pork liver , fish cake and some chicken meat. The noodle is crispy.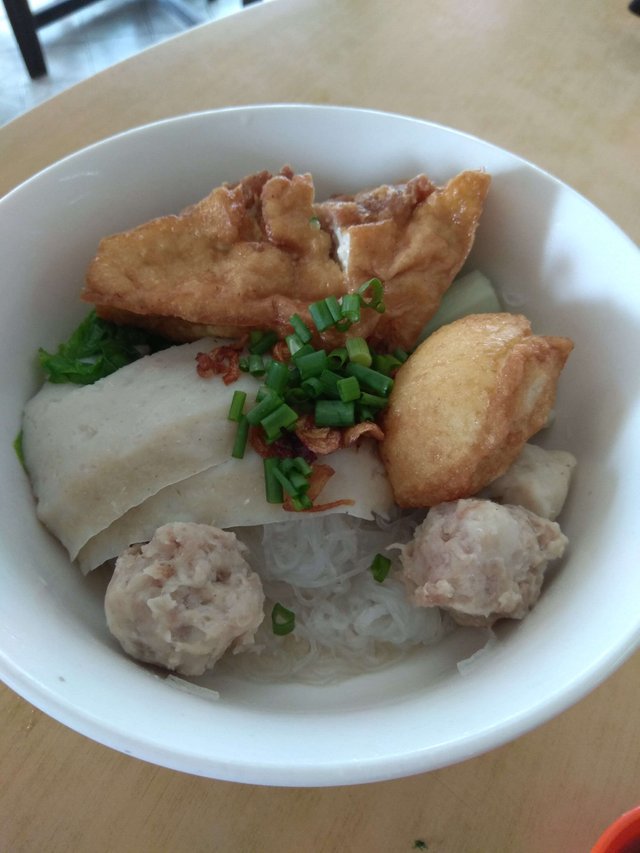 My wife usually orders this. It has this really plain taste as everything in this bowl is boiled. There are some meat balls, Tofu filled with meat and the noodle is made from rice and it is usually sticky to some extend.
Then one of the side dish my dad orders originates from Sibu, Sarawak.
This is known as "Combia". The bread is baked in an oven topped with Sesame seeds and inside the meat filling is minced pork. This dish is native to Sarawak.
There are other stalls here but these are some of the food that I usually order from this cafe. If you do visit Sarawak, do visit Sin Yakin food centre.
In Malaysia, there are so many cafes and restaurants around the cities that you won't have a hard time finding food. You can find a restaurant or cafe or a stall just about 5 minutes apart.
---
Restaurant Information

Sin Yakin, Taman Yakin, Miri, Sarawak



Sin Yakin Food Centre Stall 9 Lot 2122-2125 MCLD, Jalan Permaisuri, Lot 2122-2125, Jalan Yakin, Faradale Commercial Centre, 98000 Miri, Sarawak, Malaysia
---
Sin Yakin Food Centre, Miri, Taman Yakin, Sarawak | Tasteem #6
This post participated in the Tasteem contest Your weekly choice