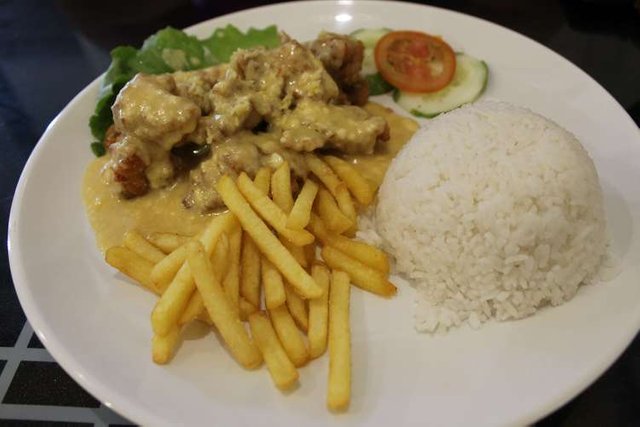 A really romantic way to enjoy a meal with your date would be here. The cute logos would definitely be the first thing that catches your eyes while your there to eat. One of the themes here is chicken. A lot of chicken related stuff on their menu,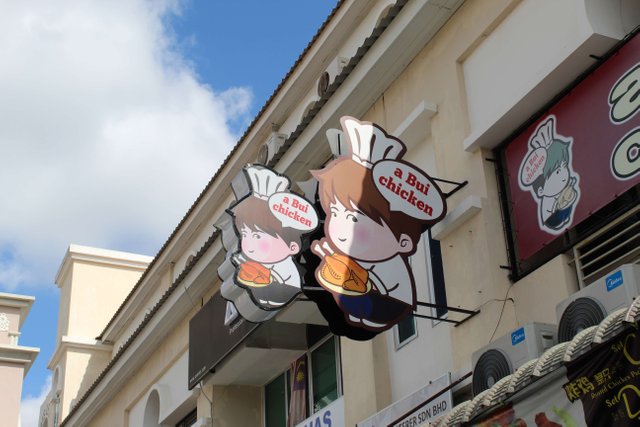 This restaurant just opened not long ago. I think perhaps only a month of two. AH BUI in chinese means fat, so I guess it's fat chicken? haha..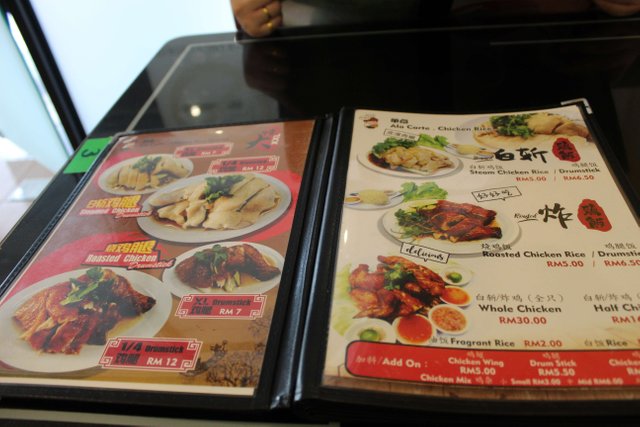 The menu of the food items that are listed here.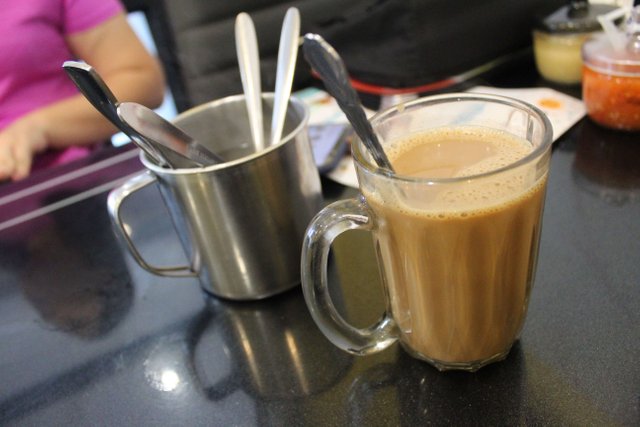 The coffee that is from the restaurant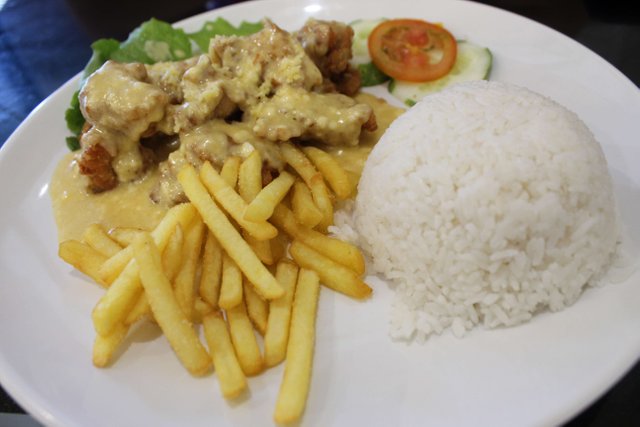 Butter cheese chicken rice
Something that I have only found here. There are not many places that have this dish. It is super cheesy and there are also french fries. Something great to have on a mid of the week.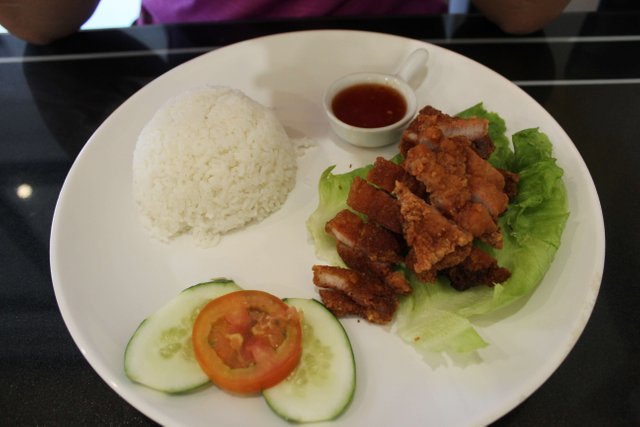 The pork belly roasted rice
Something delicious especially the crispy part of the pork meat. It is clean and it doesn't taste too salty or have other unwanted taste.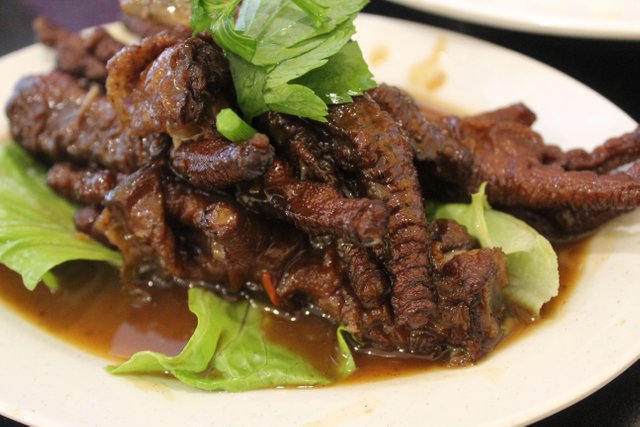 Guess what this is? This is something to really spice up your day with your date. Chicken feet? Have you eaten these before? It's highly sought after here in Malaysia and Miri. It's priced at a relatively higher price than what my mind perceives for feets that usually are discarded. Anyways, the ambience is pretty special and there is aircon and the food is moderately good.
@luueetang
Miri Sarawak foodie
Do check out my YouTube channel
and subscribe if you love to receive future videos or see how it is like in Miri, Sarawak which was known in the past as
THE LAND OF THE HEADHUNTERS
This isn't a myth. Tribal wars that went on long long time ago claim heads as throphies and there are some long houses here that still have them. SCARY FACT isn't it.
---
Restaurant Information

Ah Bui chicken, Miri, Sarawak, Malaysia



98000 Miri, Sarawak, Malaysia
---
Blind date at AH BUI Chicken , Miri, Sarawak, Malaysia
This post participated in the Tasteem contest Where to eat for my blind date?