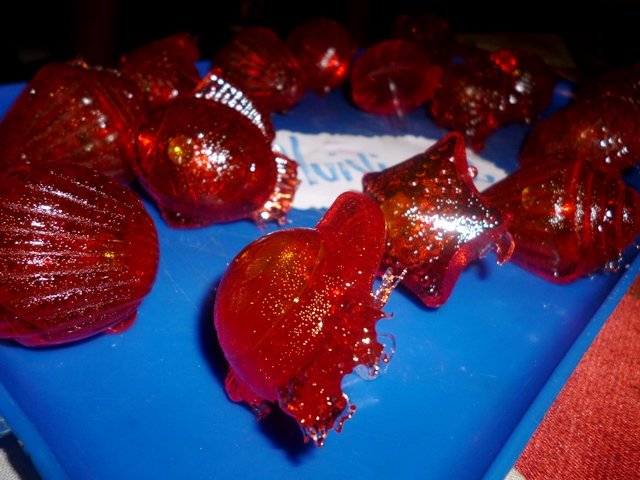 Nowadays in my city, the sugar suckers are very fashionable, they are easy to make and very cheap. Almost everywhere you can find them, they are very tasty and an alternative for snacks.
Ingredients:
1 cup of sugar
½ cup of water
Cream of tartar
Essences
Fags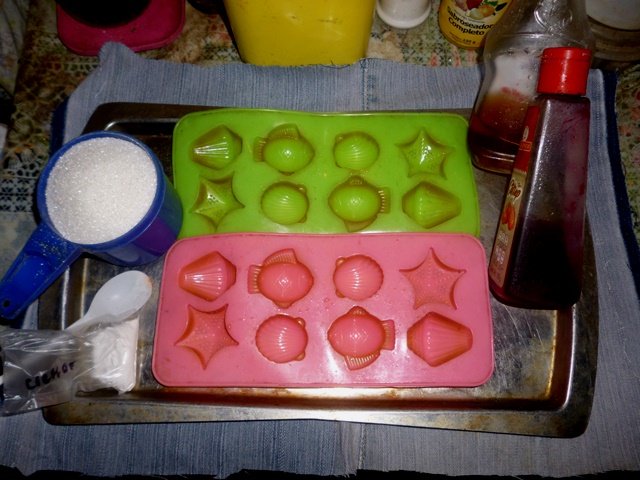 Step by step.
Step 1. Place the sugar in a pot, add the water, cream and the drops of essence of your preference.


Step 2. Mix it and take it to the fire.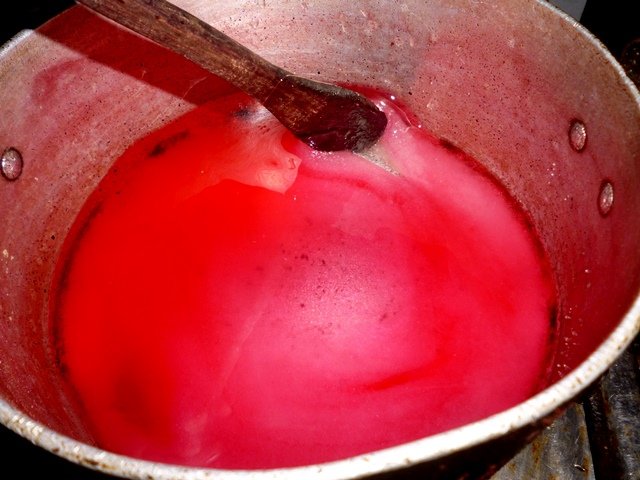 Step 3. Stir it with a wooden stick until it boils. As it thickens, try adding a few drops to a little water and it should solidify.


Step 4. Place the moulds where they are going to be served on a tray with water, this will make the caramel harden faster.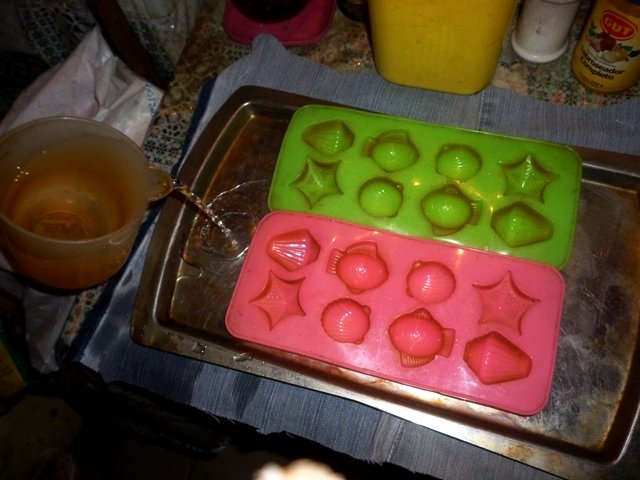 Step 5. Remove the pan from the heat until it cools down a bit and serve. The amount of caramel you add is to the taste of each person as this will vary the size.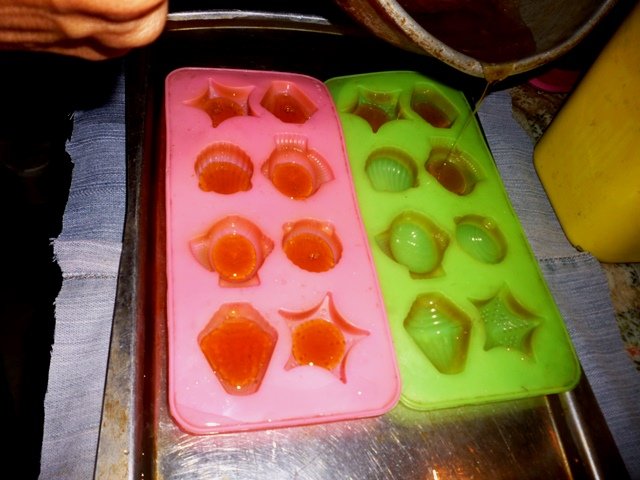 Step 6. Before it starts to harden, put the sticks in it.


These are of two flavors, butter and strawberry so in some photos the first candy is yellow and then red. You can add colored rain or gum.
The photographs are my own and were taken with a Panasonic S5 Lumix Camera.
The gif at the beginning of the post and the separator are courtesy of @aularluis.
Publication translated into English with Traductor de DeepL




A big hug to everyone @luiyi-22