Pho Tu Hai beef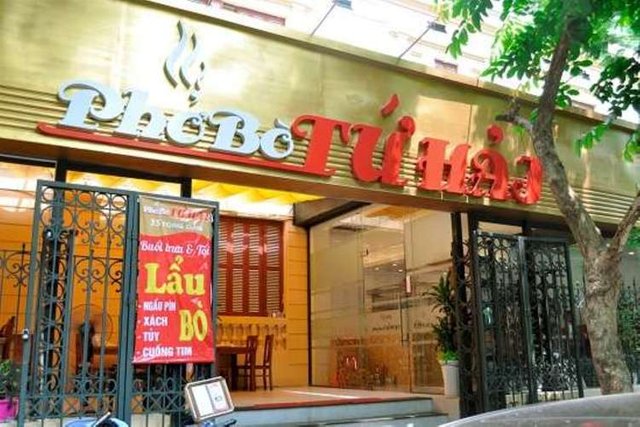 Pho - the national dish of Vietnam national spirits has won the position of 28 top 50 delicious food in the world. Each brand of pho is different in taste, but there is a common tone is to create a specific flavor of pho that anyone who is also enjoy is Pho. Up to now, the art of noodle cooking has developed two distinctive flavors: pho noodle and south pho. Pho Bac focuses especially on the sweetness of bones, the clarity of water. Coming to Tu Hai beef noodle soup you will feel the flavor of the traditional North Pho.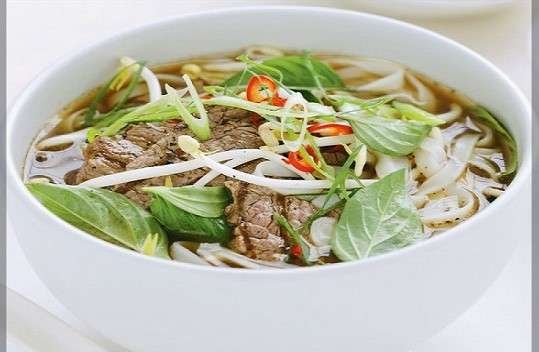 This is a dish made from rice vermicelli combined with beef, broth, and some herbs, spices such as pepper powder, chili powder. The ingredients are carefully selected by the restaurant, not just the ingredients of the ingredients combined.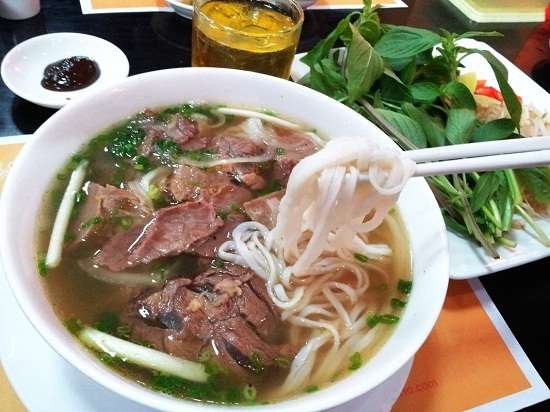 In order to have a good bowl of pho, in addition to making the noodle soup, sweet, deep sweetness of bones accompanied by spices, the shop also pay attention to the processing of meat, chan pho. The chef deftly folds the pho noodles along with the later on new chan chan bone to increase the attractive. Diners come in a variety of choices from traditional noodles such as reed, ripe, buckwheat, bucket, ...
This famous brand has a spacious restaurant, elegant and spacious space, luxurious with professional staffs, fast and enthusiastic manner with customers to feel comfortable. Diners come here to enjoy the cuisine.
The art of cooking noodles has its own recipes, the secret of each family to create their own flavor, very specific. Tu Hai beef noodle soup is also a special, refreshing taste recreated in the pho noodles charming taste of the customers is the greatest success of the chefs here. Ingredients and spices are the core of the art of noodle cooking that will please all the most demanding customers!
---
Restaurant Information

Pho Tu Hai Beef



25 Tông Đản, Tràng Tiền, Hoàn Kiếm, Hà Nội, Vietnam
---
Pho Tu Hai beef
This post participated in the Tasteem contest Your weekly choice