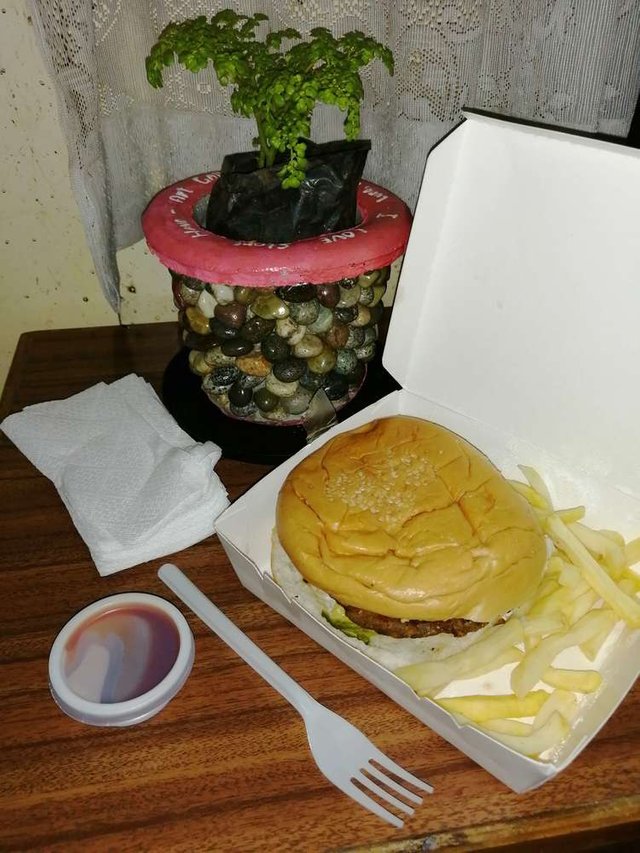 I was having my coffee at 50s Diner Porta Vaga branch waiting for someone to meet. I was informed he will be late so I decided to order burger to take home while waiting.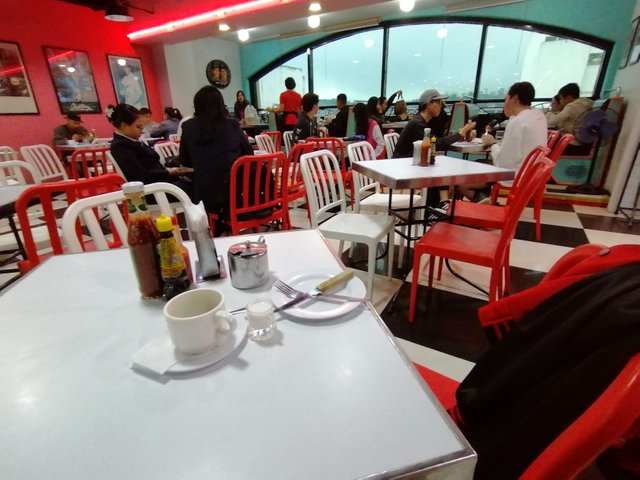 50s Diner offets not just burgers but also pasta, pizza, sandwiches, salads, rice meals, hot and cold drinks at a reasonable price.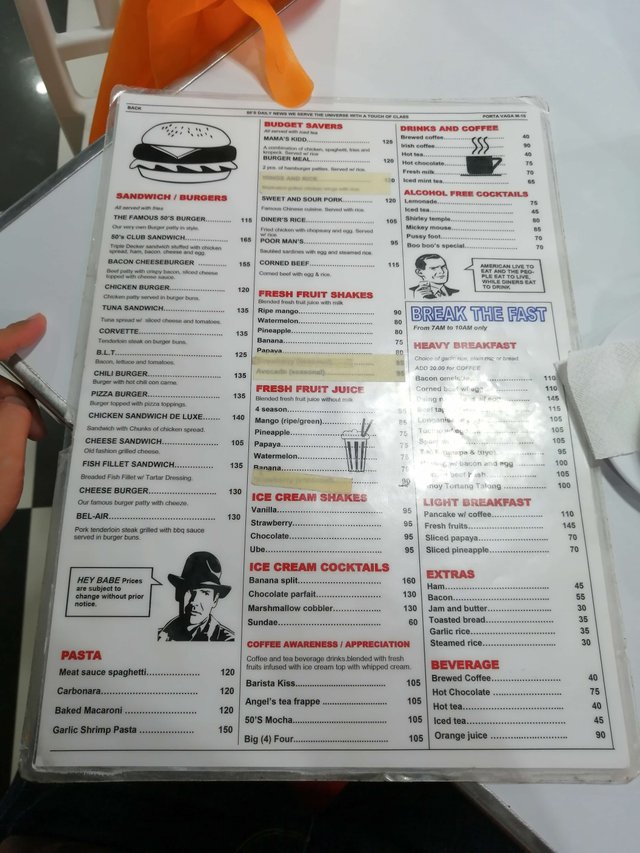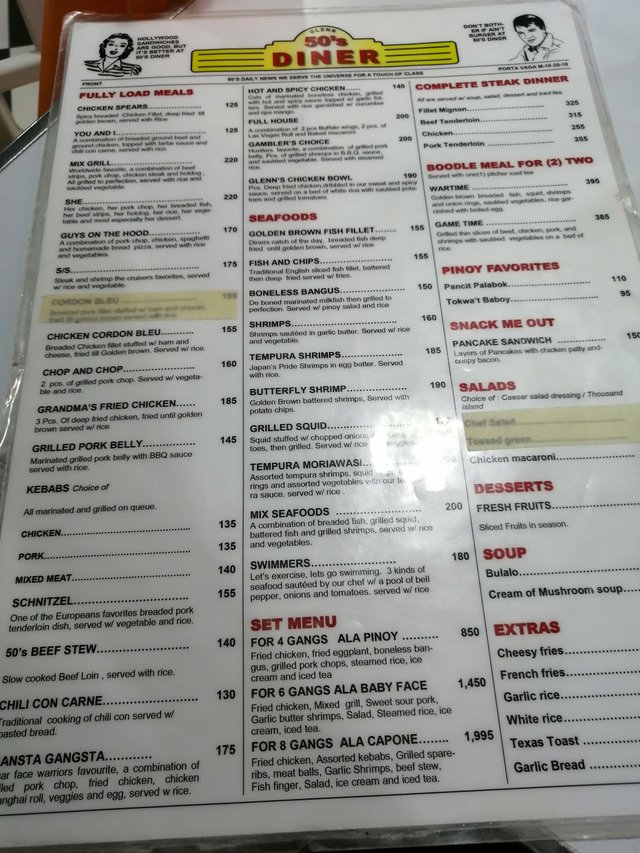 They used to be located at a different site and over the years they have transferred from one place to another. This is going to be their home for now.
I do have lots of memories here with friends and despite moving around they are still staying strong above the competition.
Their service is fast enough. The crew is quick to assist you. The ambiance is bright and although they have not retained the 50s feel of their original diner, there are still traces of it you can see around the store.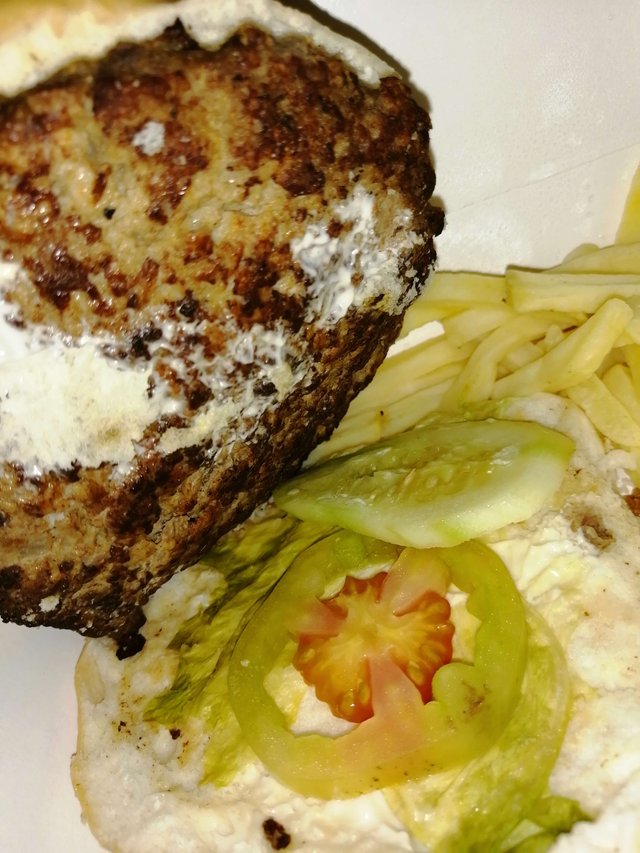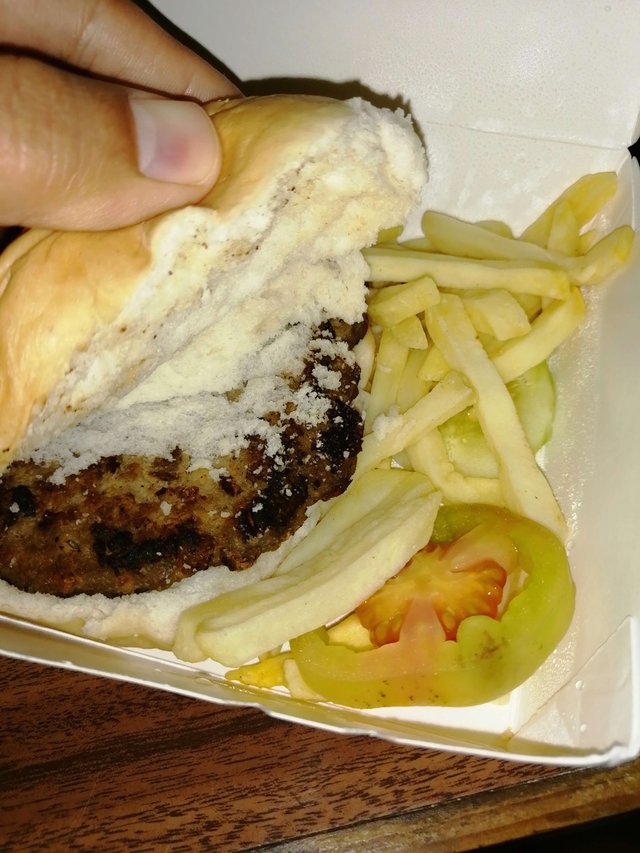 Their classic burger has not that much vegetables but their beef patty is the size of two patties combined into one. This is one of the reasons 50s diner is loved because of their big serving at a good price. Not only big serving but good food as well. Classic burger also comes with fries, a fork that I don't know the use for (maybe for the fries) and has a ketchup in a small plastic container.
What I like about this classic burger is the patty is not that salty and I cannot taste any other seasoning. There could be but not that much to overpower the beefy taste. The patty does not have that fishy taste and smell that meat has. The buns are soft and not dry which is good
50s diner is located at Porta Vaga Mall right at the heart of Baguio City so it is convenient to go to. They also have another branch at Military Cut Off Road.
---
Restaurant Information
50s Diner



105 Session Rd, Baguio, 2600 Benguet, Philippines
---
Classic burger at 50s Diner - Baguio City
This post participated in the Tasteem contest Takeaway