Korean Buffet at Chil Cheon Gak - Baguio City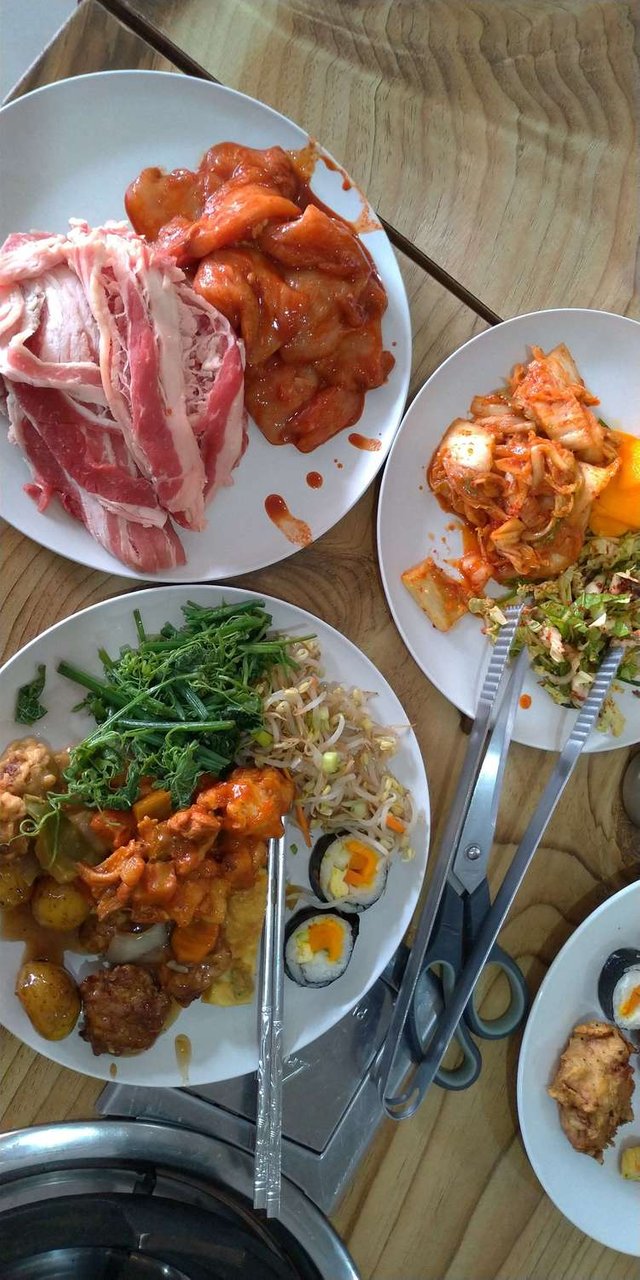 Of all the Korean Buffets in our city, this is the one that I like the most, probably love the most. In terms of pricing, the variation of food and location.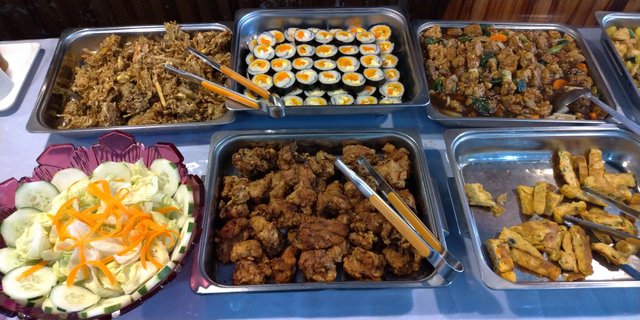 Samygupsal refers to grilled pork and is a Korean style of barbecue or grilling meat. The pork is thinly sliced like bacon but this is raw. There is a variation of marinated meat, too, for beef, pork and chicken. Of all the Korean buffets in the city, this is one of those that have beef. Almost all buffets serve pork only and/or chicken. Here at Chil Cheon Gak, depending on what you choose, you can have unlimited beef, pork, chicken, kimchi, juice (ice tea or orange) plus the other cooked dishes for that day. There are a dozen or more dishes to choose from - both Korean and Filipino style.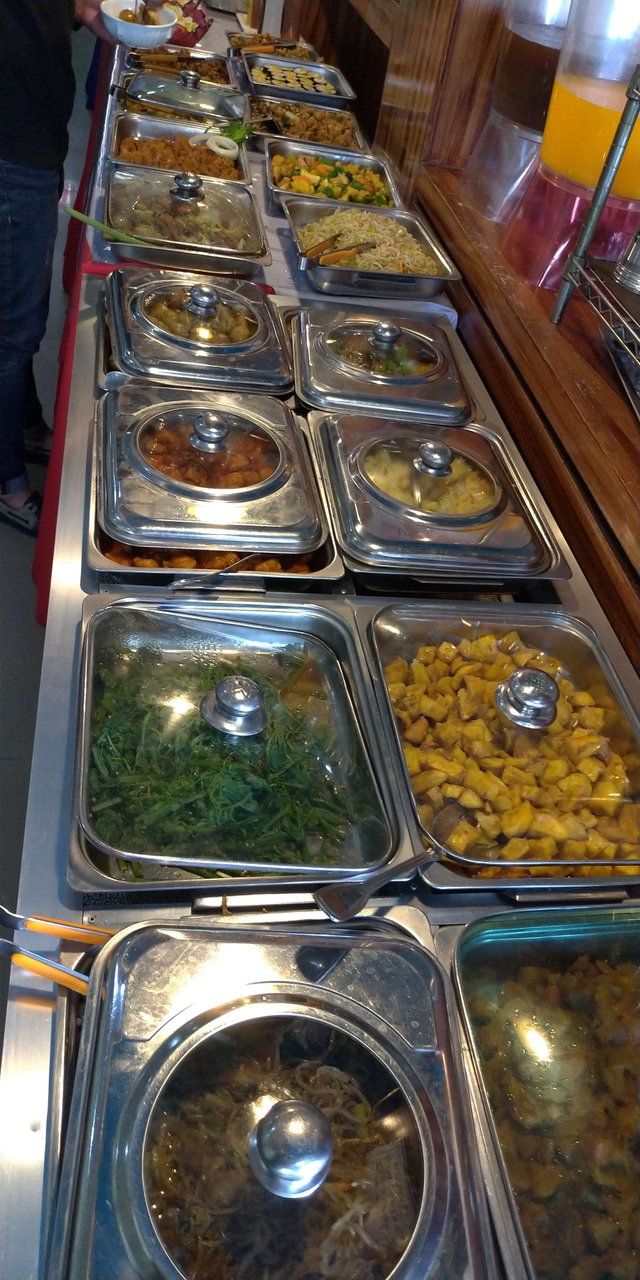 You can opt without the beef and that's for a cheaper price. Also, you can have ramyun (Korean noodles) if all the food served there is not enough. I don't think that is not stated in the menu but the owner (who we know personally) mentioned that to us. If you are observant, there is a small notice posted in one of the walls stating that for buffet eaters, you are entitled to an unlimited ramyun as well.
Chil Cheon Gak is located in Legard Road, Baguio City beside East West Bank and Lindi Hotel. Legard Road is what I call the "hotel lane" because lining up the road are hotels left and right. Although it is farther from the city center, it is, however, a few steps to Burnham Park. So, it is still conveniently located.
The staff is helpful, approachable and ready to serve you. There are a lot of things you can enjoy here that other places do not offer. The cooked dishes and unlimited ramyun are already an edge. It is worth the money to dine here.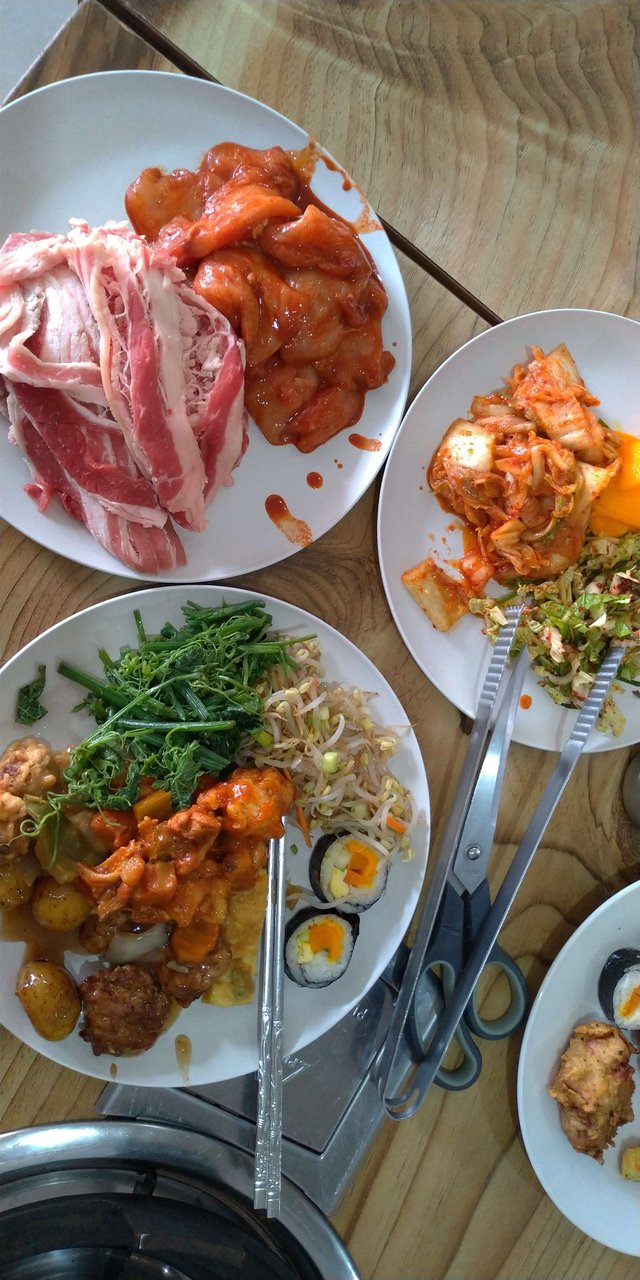 What's more, they also serve Soju, a Korean distilled alcoholic drink. You can choose from original or the different flavors such as grapes, grapefruit, etc. Some brands varies in percentage of alcohol.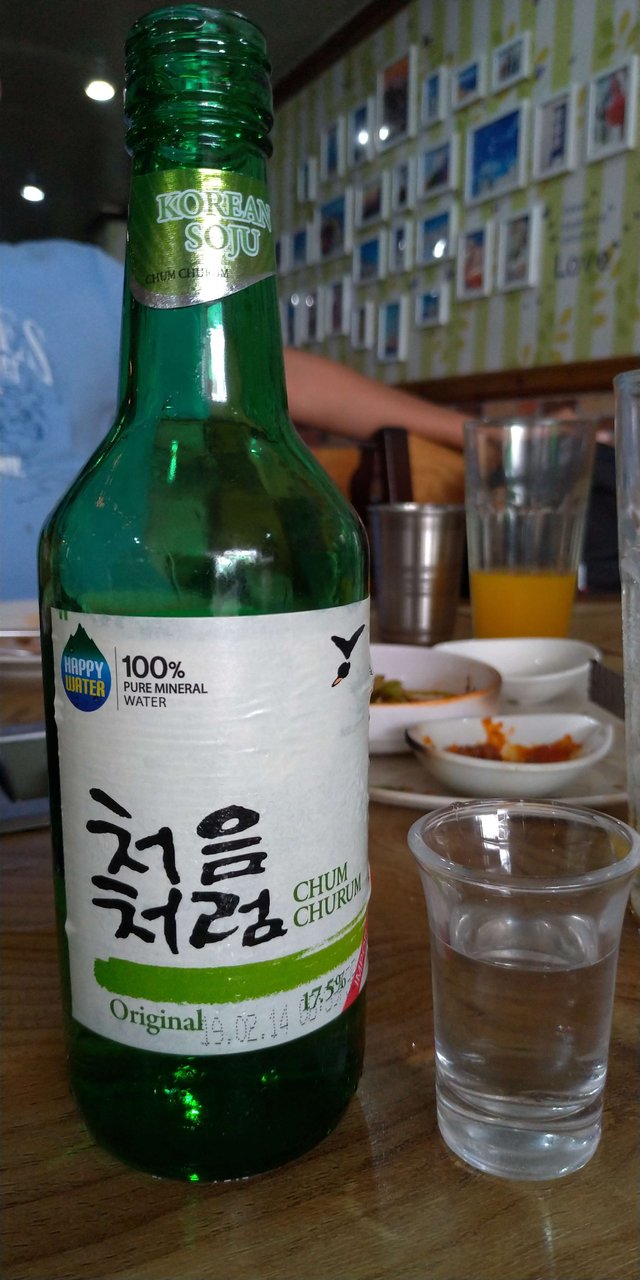 Aside from buffet, they also serve ala carte meals or stand alone ramyun. Their kimchi (Korean salted and fermented vegetables) here is one of the best as well.
Chil Cheon Gak is located at #12 Legarda Road, Baguio City, in front of what used to be Chowking Legarda. This is near Jollibee, 7/11, BPI and UC Legarda Annex. For more inquiries, reservations or deliveries, you can call them at (074) 244-4550 or their facebook page Chil Cheon Gak.
---
Restaurant Information

Chil Cheon Gak



Bukaneg St, Baguio, 2600 Benguet, Philippines
---
Korean Buffet at Chil Cheon Gak - Baguio City
This post participated in the Tasteem contest Your weekly choice