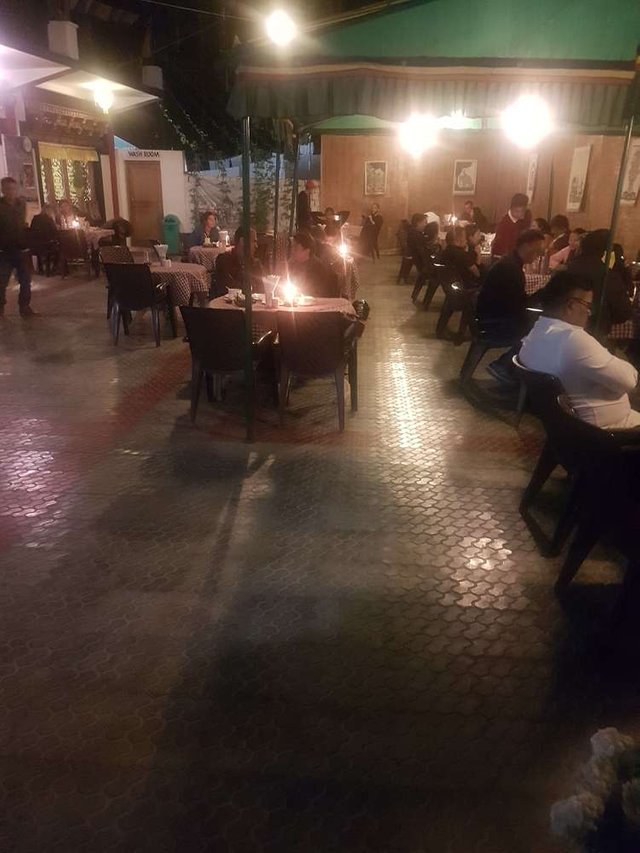 Last day of my holiday in Ladhak, we went to a place called Tibetan Kitchen in Leh City. It seemed very well rated so wanted to give it a shot.
The place is located in a side alley and therefore will surprise you once you reach there.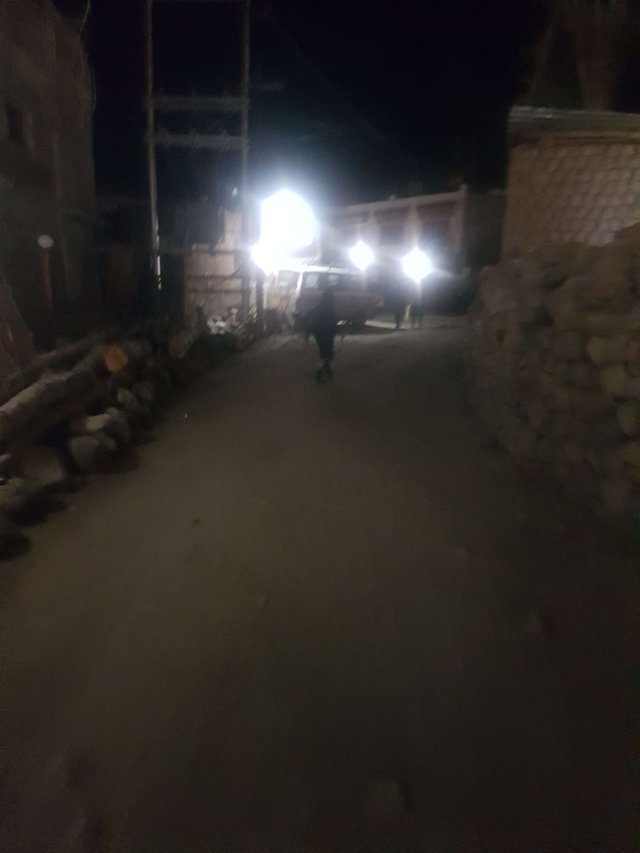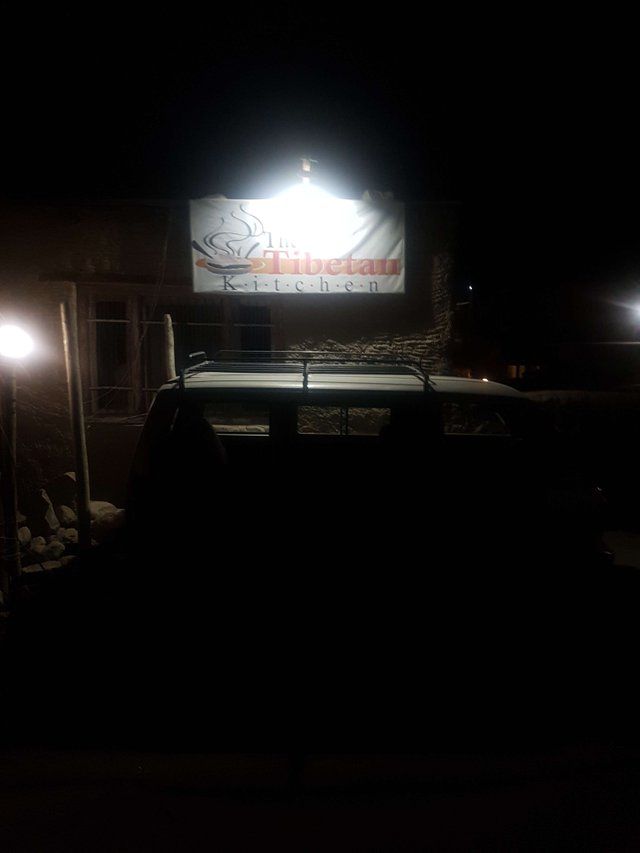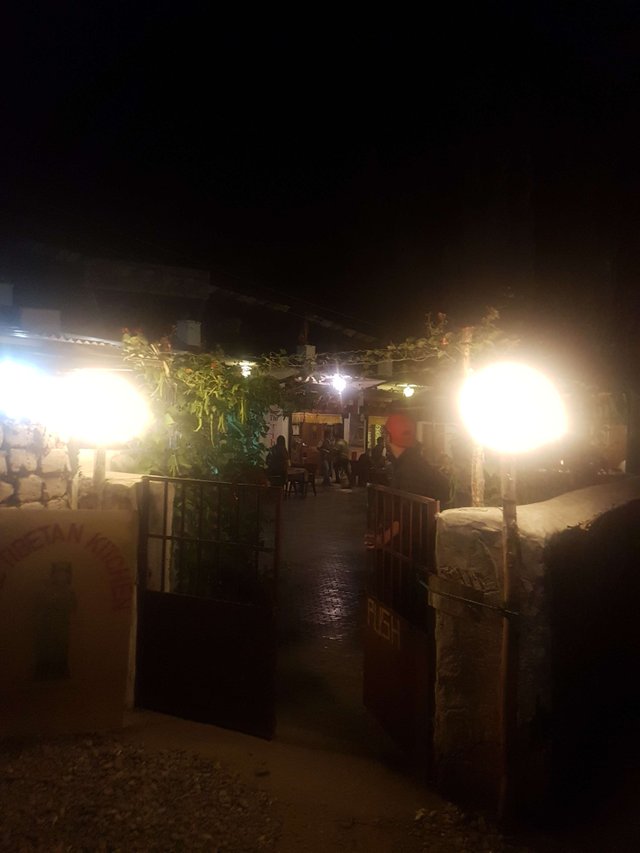 The place had a great feel, candle lights on most tables in the open area and seemed like a great place for a travel date.
We came on a new moon night and the restaurant want serving any meat so we were forced to eat vegetarian food. The menu had a lot of my favourites on it.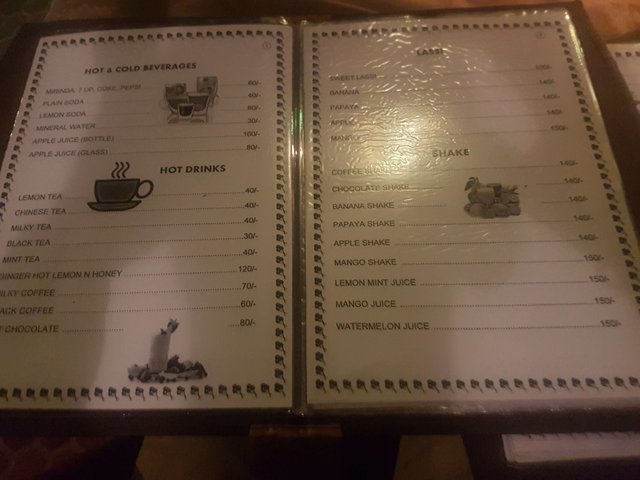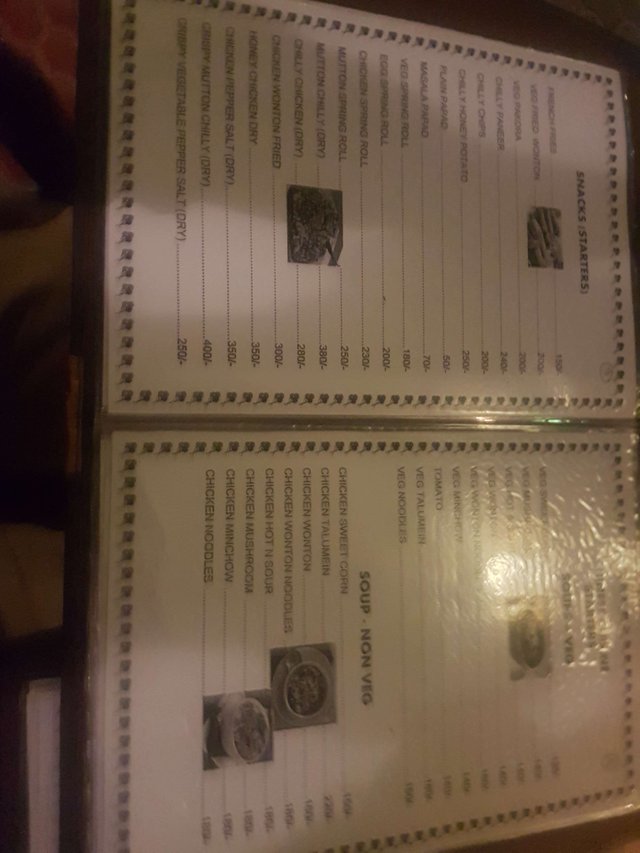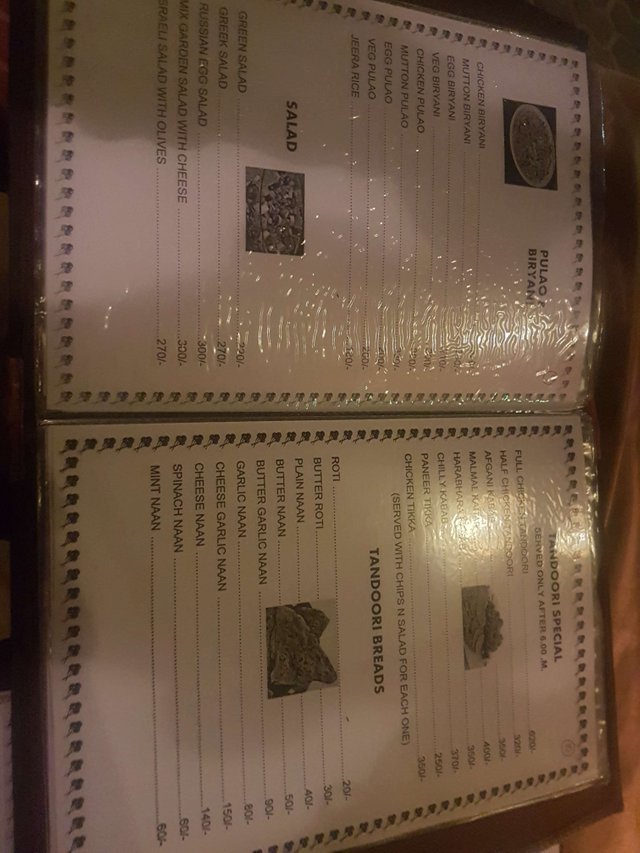 We ordered vegetarian kothae, spring rolls, sabagler and veg thukpa soup. the idea was to try many different things and enjoy tibetan food. 3 of us were from my home town and my wife also loves tibetan cuisine.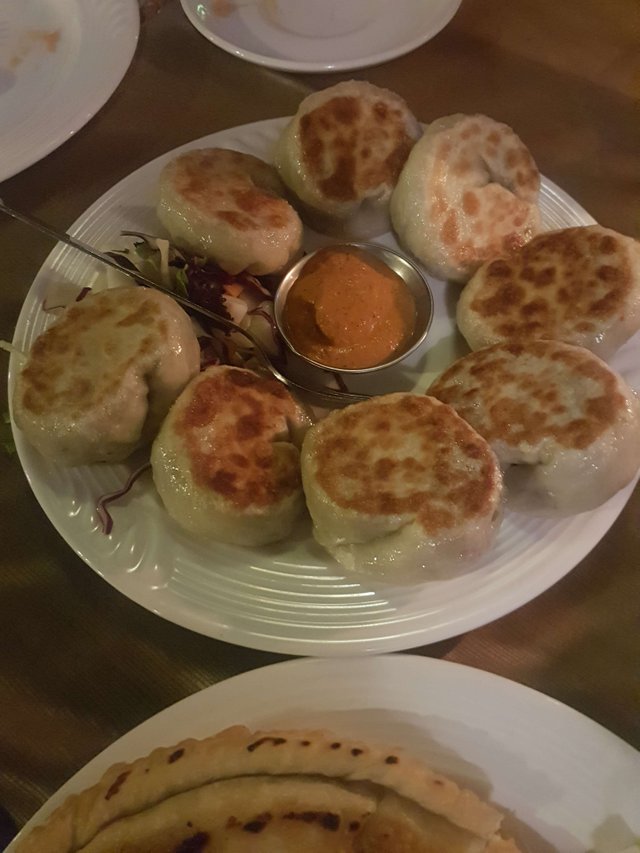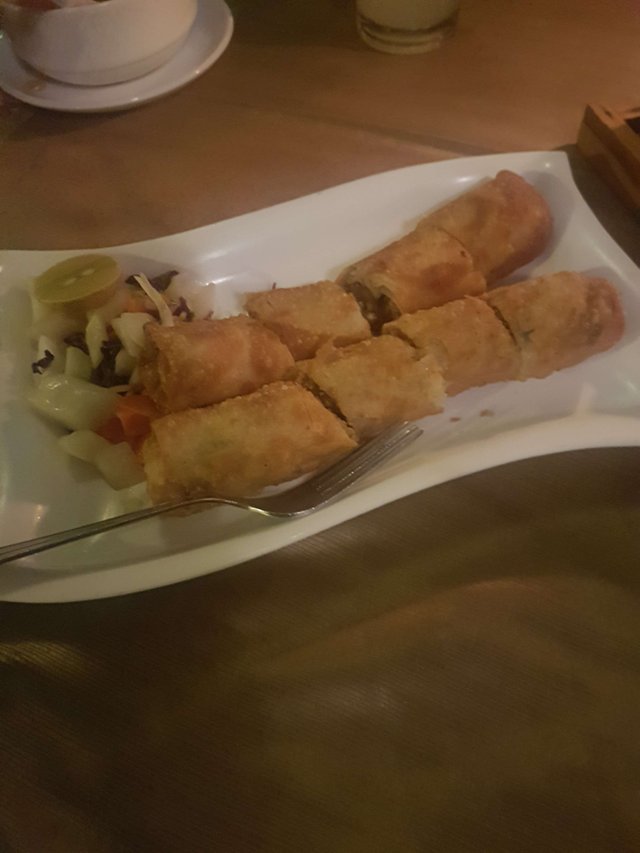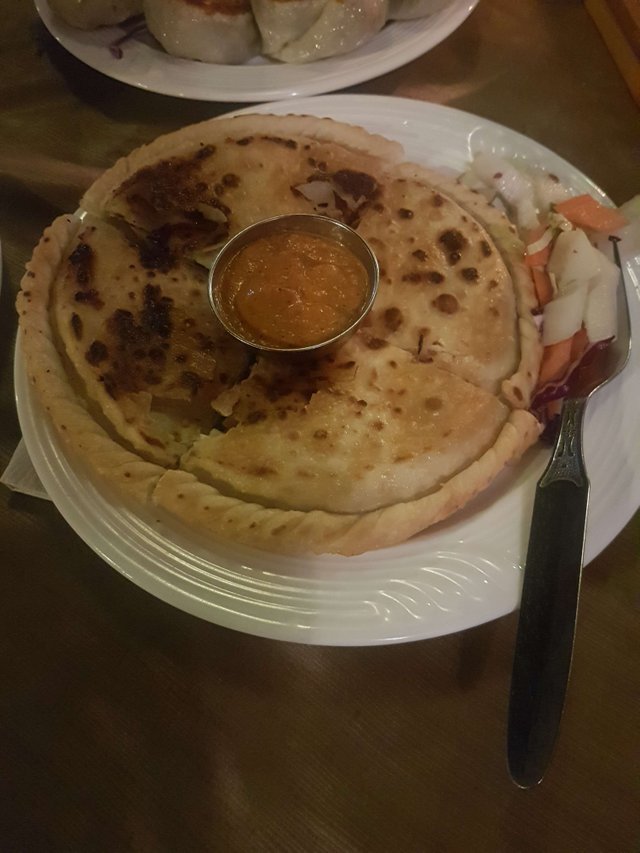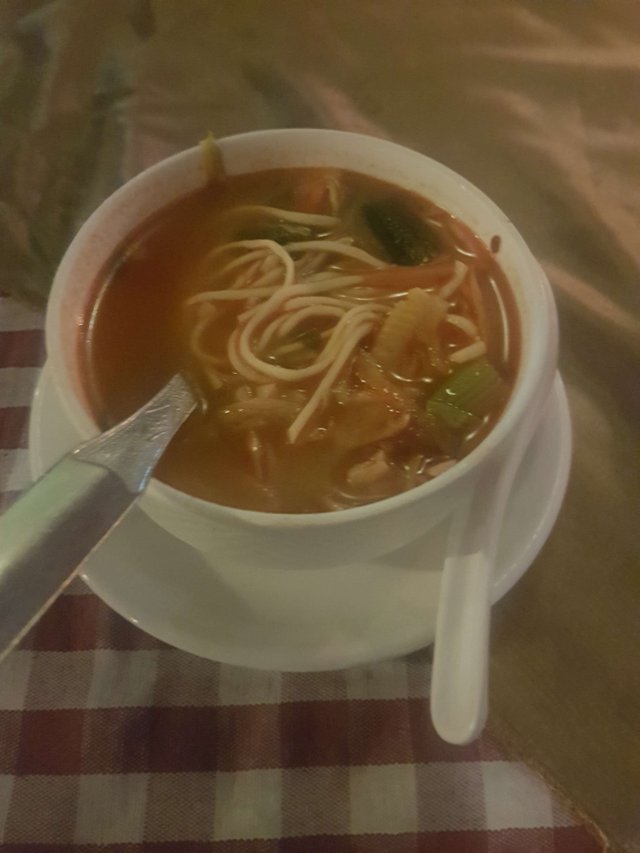 We all tried the stuffed bread for the first time and absolutely loved it. all of us rated that as our favourite.
The pan fried dumplings were like gyozas, eccept the pastry was thicker than traditional gyoza. The filling was mostly cabbage. The taste was very nice and the tomato dip served with it added to the taste of the momos.
The spring rolls, as you can see are not the typical small chinese or thai spring roll. They are more like a thick wrap, except it's deep fried. These go veey well in a thick chicken soup. here, they were crisp and tasty even by themselves.
The thukpa was also brilliant! the soup was mildly tangy and clear like tom yum.
The best dish was the sabagler. It reminded me of turkish lamanchuns or greek feta cheese and spinach pastries. The bread was thick and crisp and i would have loved minced meat in it instead of cabbage and cheese but the crisp bread with soft veggie and cheese stuffing was the dish of the night.
We also indulged in desset, chocolate and strawberry ice cream and gulab jamun. both werw a nice end to a fulfilling meal.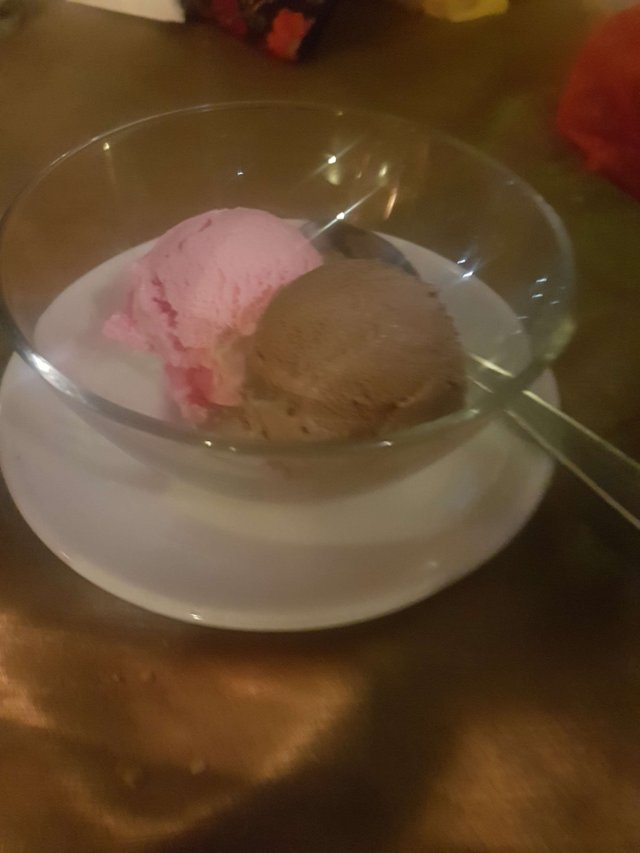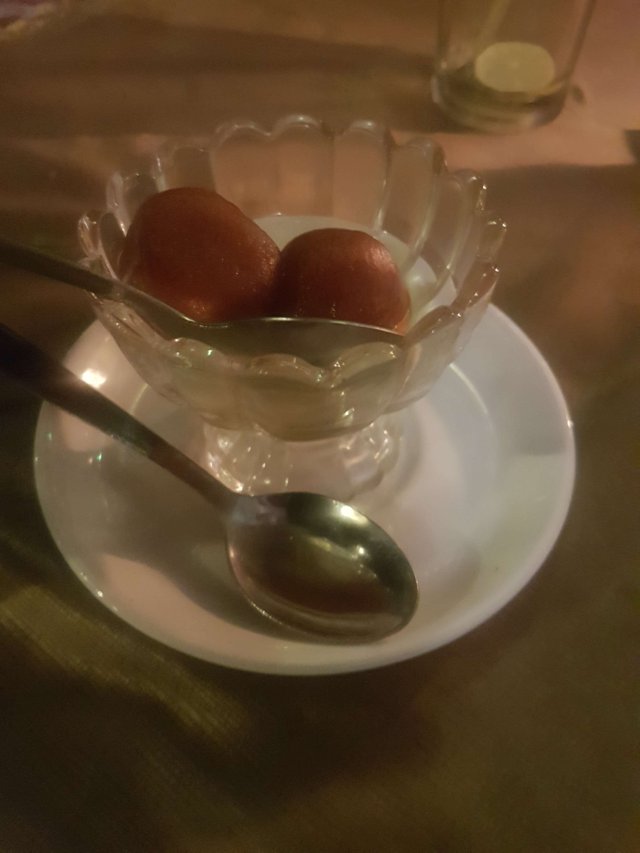 The place had a great feel to it. Open plan, dimly lit and candles on the table oozed romance.
the staff was friendly and the food cost us 12 pounds or 15 us dollars. great value for money!
5 on 5!
---
Restaurant Information

Tibetan Kitchen



Fort Road, Leh-Ladakh Leh Jammu and Kashmir, Leh, 194101
---
Review of Tibetan Kitchen - great place for a travel date
This post participated in the Tasteem contest Where to eat for my blind date?