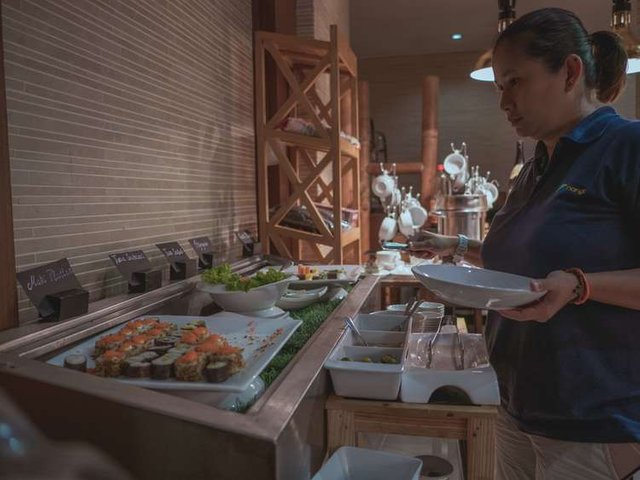 One of our company's perks is that every employee will receive their respective birthday cash incentive.
It so happen that five of our colleagues are of the same birth month so they decided to spend their birthday outside the office. And so, we headed to Le'Mon Restaurant!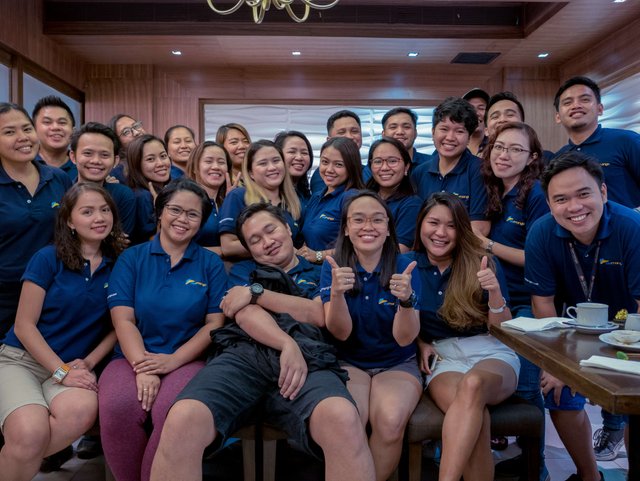 Le'Mon Restaurant is located inside Golden Prince Hotel and Suites, this is actually their in house restaurant and is situated at the ground floor of the hotel building.
The restaurant offers buffet and they accept reservations as well. As for our team, we decided to reserve their function area.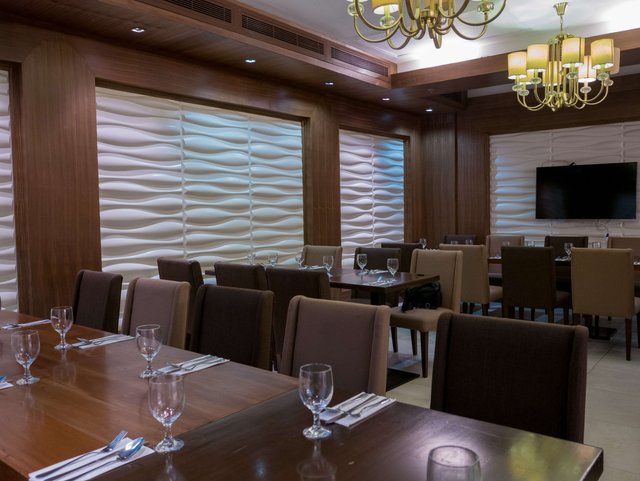 The function room was really tidy and spacious with four huge tables and good lighting. Room temperature was not a problem as well.
I came early because I was working at home so I just drove to the venue after work while waiting for the rest of the team to arrive.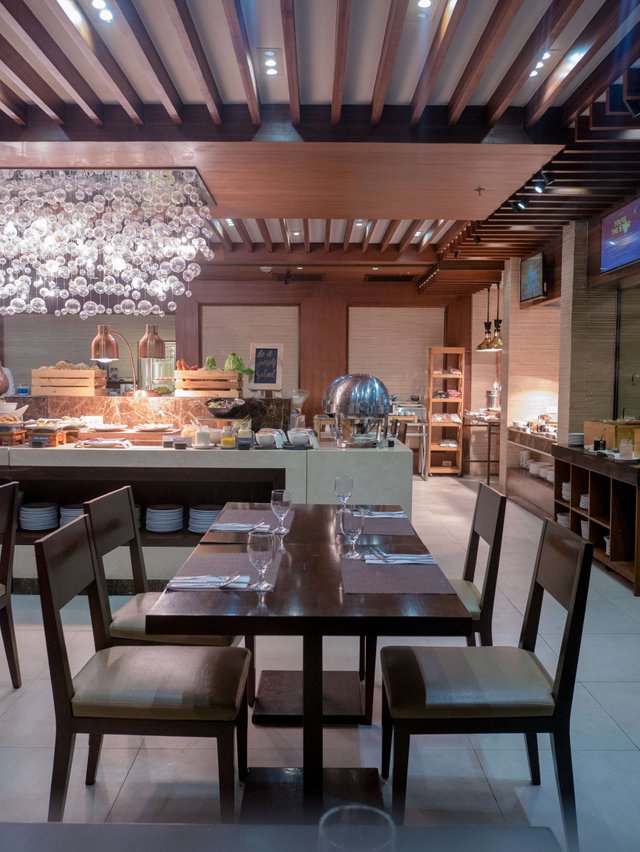 Because I was the earliest bird, I got the chance to take photographs of the entire place. The walls were pretty and the chandeliers too! The tables were already set up with our respective glasses and cutlery.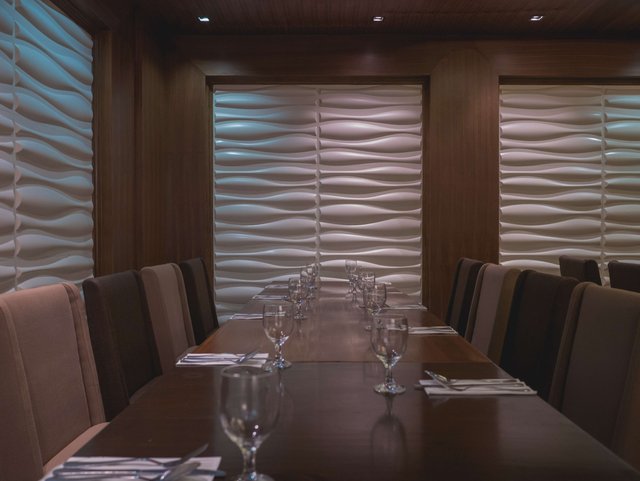 As soon as the team arrived, we immediately went to the buffet area, took all those that interest us and munched!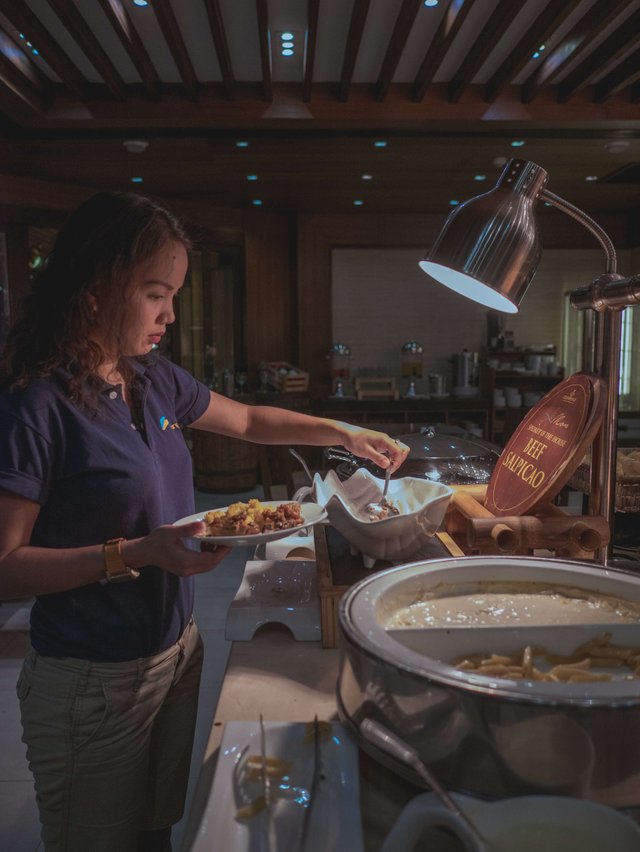 Beef Salpicao? No problem, they got it here! In fact, they have many sets of Filipino food too! I remember seeing kakain too! Those Filipino sweets which we eat usually as an afternoon snack!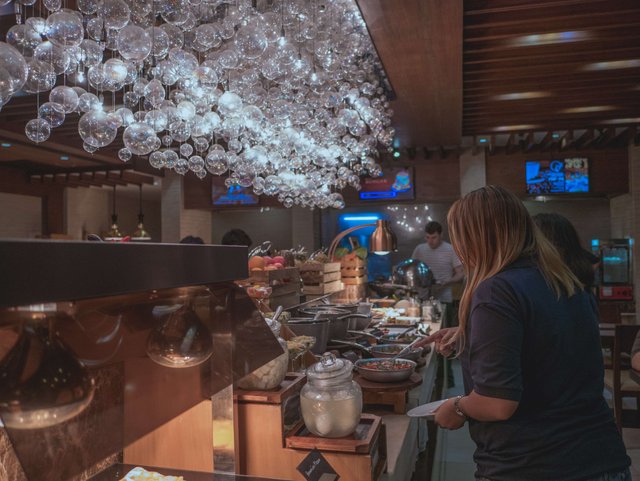 Here's another table for all Filipino viands like kinilaw or ceviche, sea grass and etc.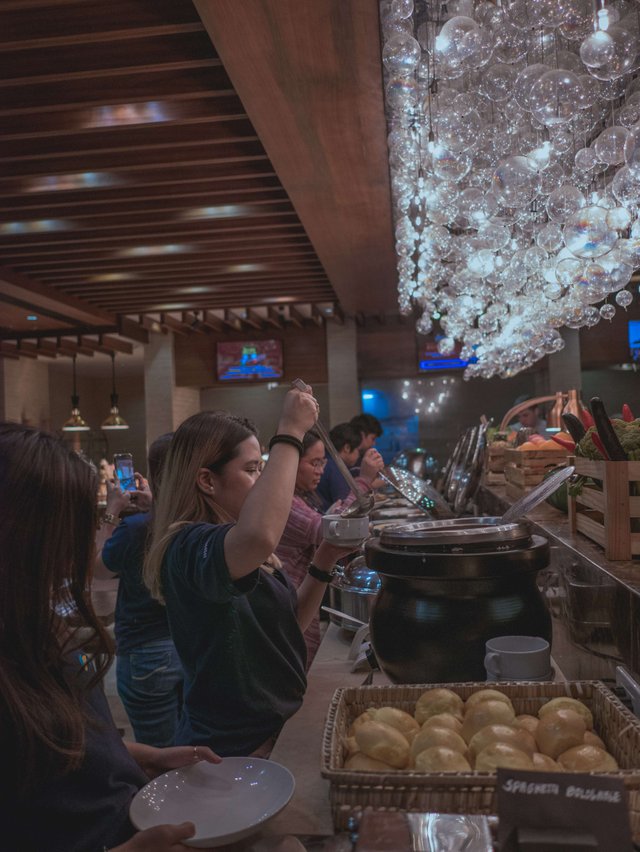 Soup and bread anyone? My colleague Faye love soups I guess.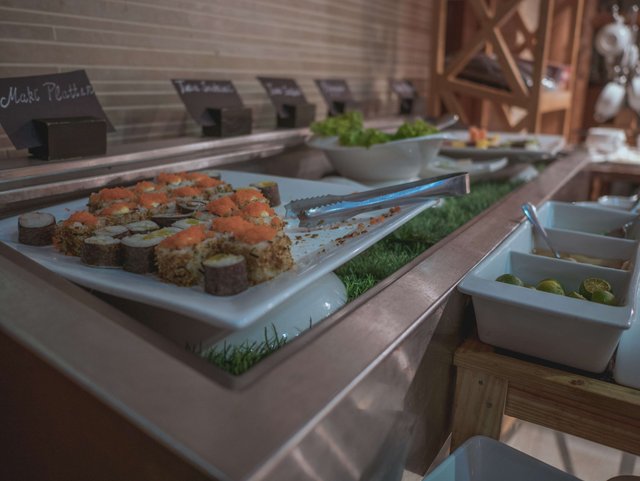 They got Japanese maki section too! This was where I spent most of my time because I love makis!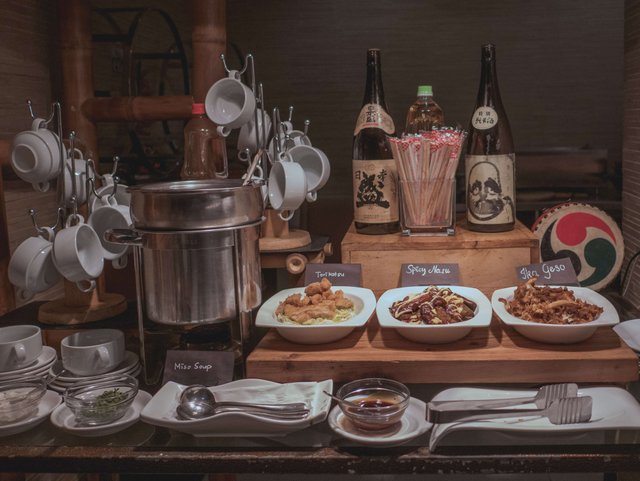 Some more Japanese stuffs around this area, there's miso soup and some spicy Nasu and tori katsu. I didn't try these which I regret. I wished I had tried them!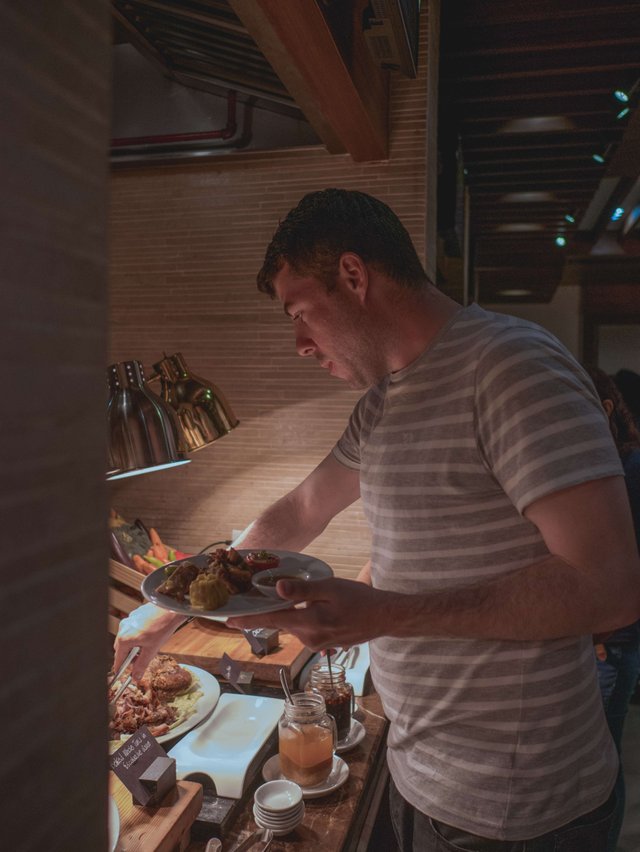 One of the birthday celebrant's husband came to join the fun too! Here, he selected his preferred grilled food! Chicken, pork, fish, and other seafood!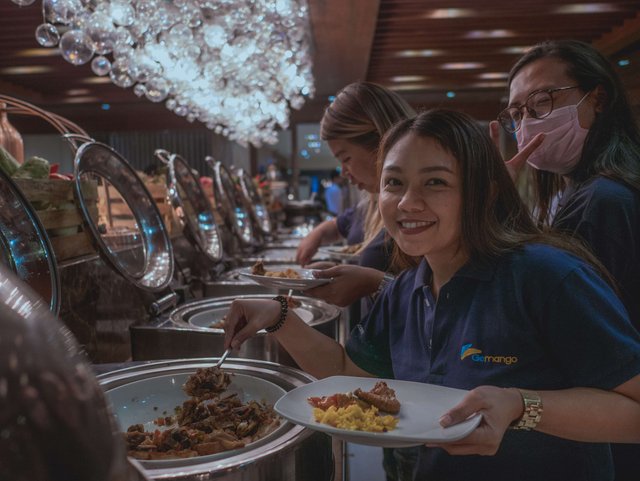 It's quite obvious that we were really enjoying this buffet dinner courtesy of our birthday celebrants! Here Shernalee was taking some chicken! I can't remember what this was but one thing's for sure, we love it because there's only a few left on the container!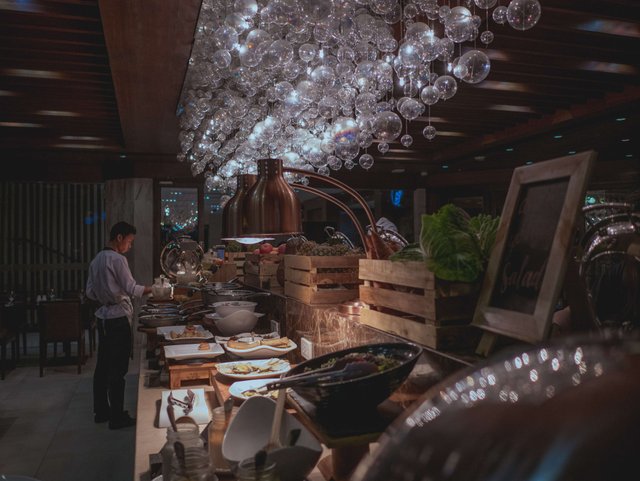 Can I just mention that I feel in love with their ceiling lights? It also added to the restaurant's beauty.
The crew checking if there are still food available on the containers. They would refill it if its already running out.
Fresh fruits and even vegetable salads were also available. I guess we had focused on the Japanese and Filipino items!
Here's one of my many plates: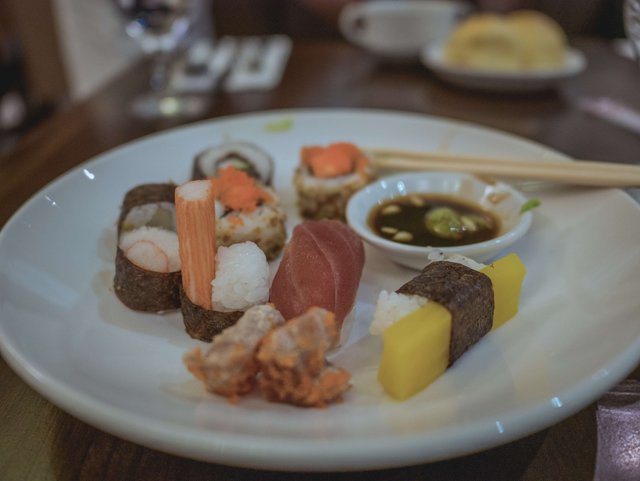 And I forgot to take shots of my next plates because I was already having fun!
The restaurant manager also gave us a bottle of red wine for the birthday celebrants and some surprises each of the celebrants receiving their own mini cakes and a crown!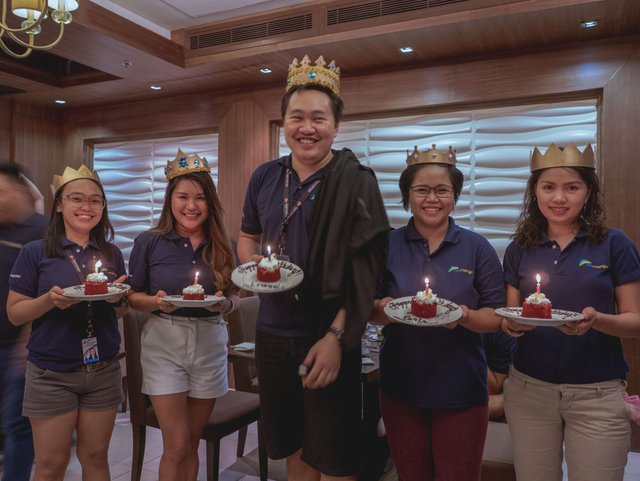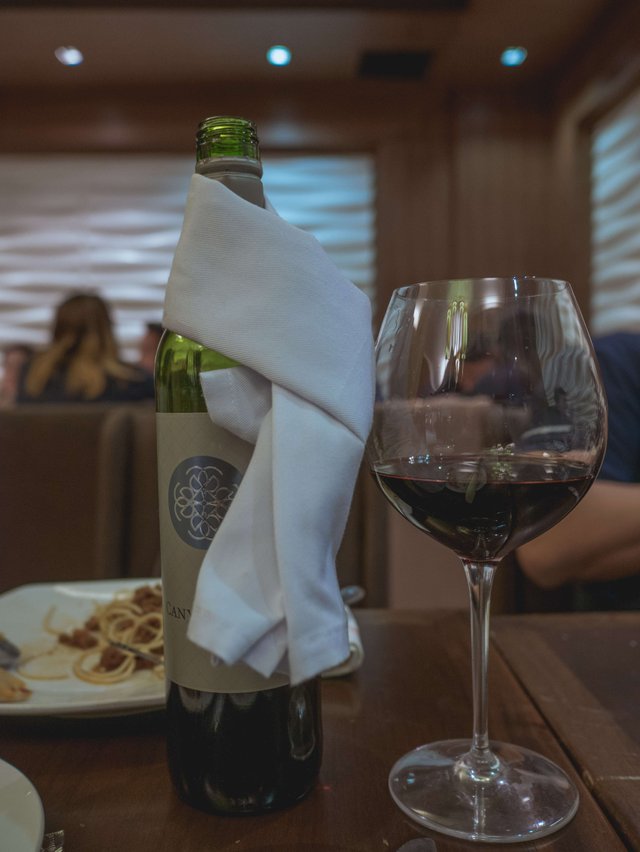 Oh yeah, we were all happy campers! It was quite evident on our faces here: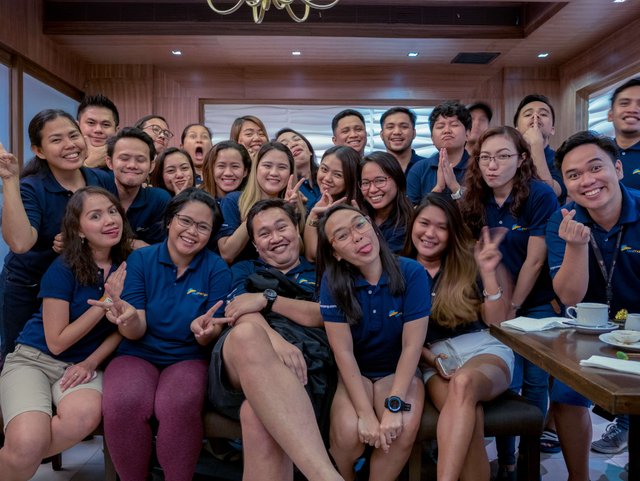 ---
!steemitworldmap 10.316766 lat 123.901573 long d3scr
---
Restaurant Information

Le'Mon Restaurant



Acacia St, Cebu City, 6000 Cebu, Philippines
---
Le'Mon Restaurant for Triple Birthday Celebration!
This post participated in the Tasteem contest All You Can Eat