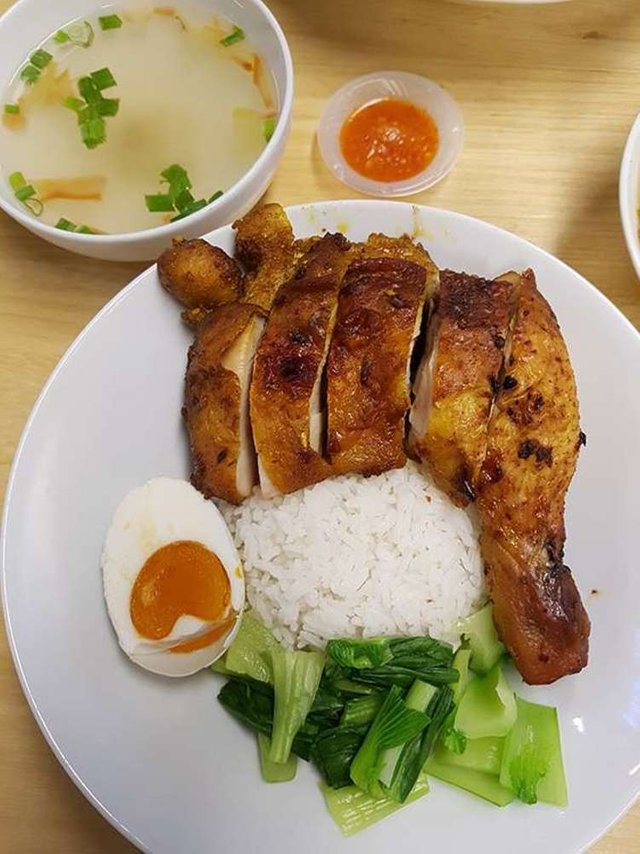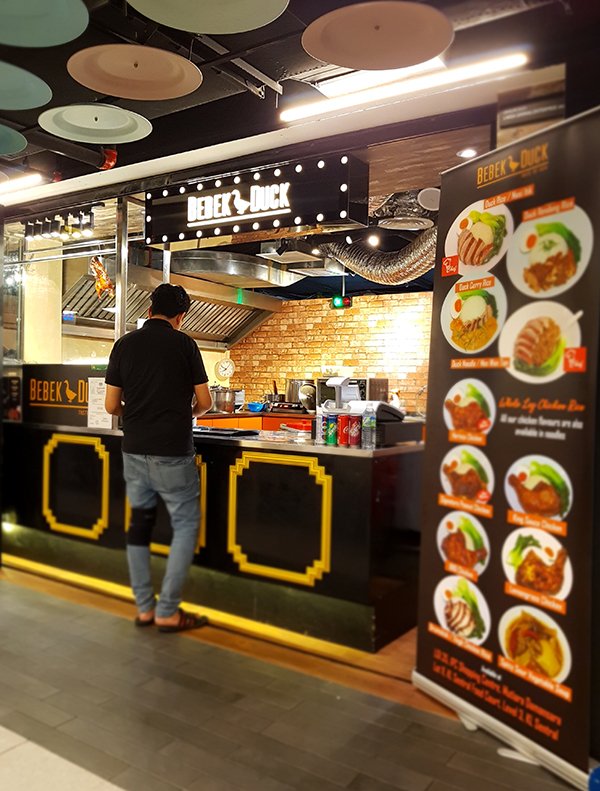 Cheap and Fabulous is the theme for this post. So it might be just a short post from me this time.
This was my first try from this new shop Bebek Duck, which is located inside the IPC Shopping Mall Food Court, where you can find all sorts of different food to choose from.
Their menu was very simple as you can see from the banners, they only focus on selling 4 types of Duck dishes and 6 types of Whole Chicken Leg set meals. Plus some side dishes and drinks you can order to complete your lunch or dinner.
Since it's a food court so you just need to place your order and pay, they will serve you your food immediately at the counter, just find your seating anywhere around the food court to enjoy your meal.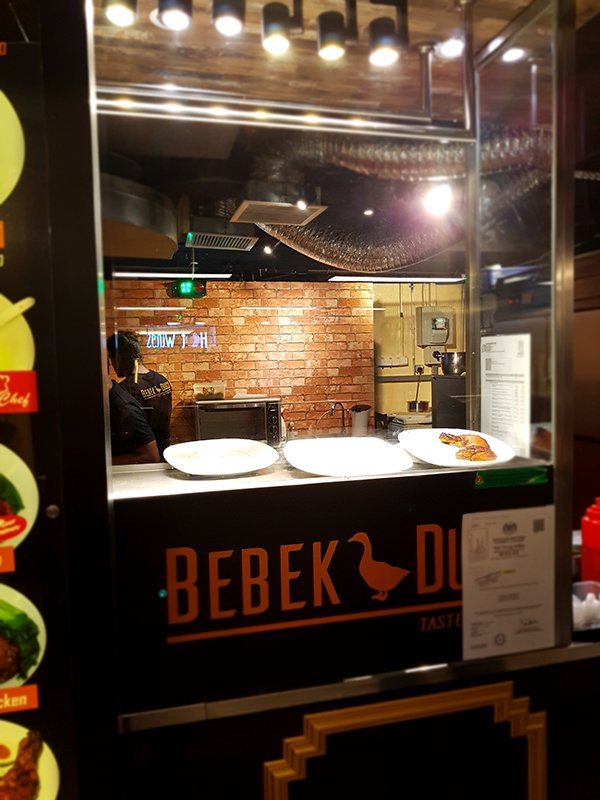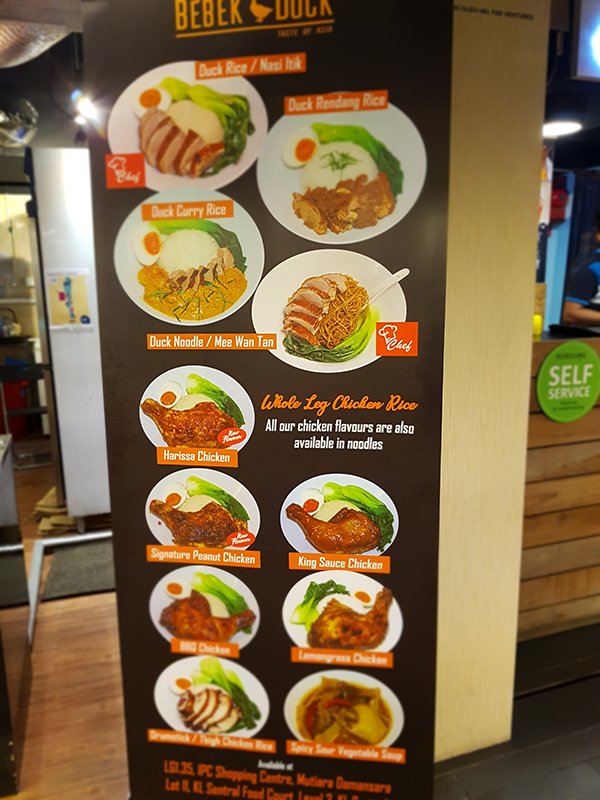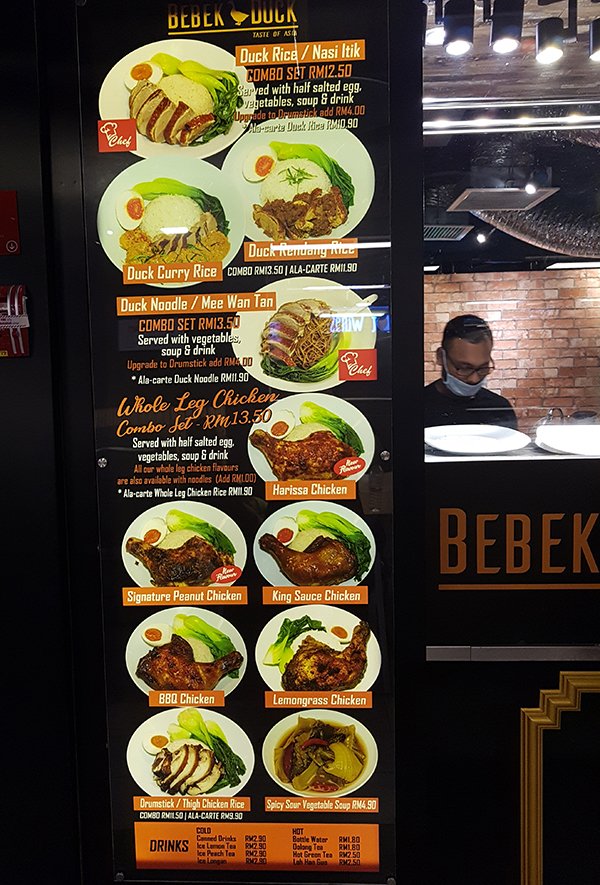 I was there for my late dinner so you can see the duck and chicken at the counter is almost finish. So we manage to order a set of Lemongrass Whole Chicken Leg, with a side order of Spicy Sour Vegetable Soup and an extra plate of white rice.

My Food!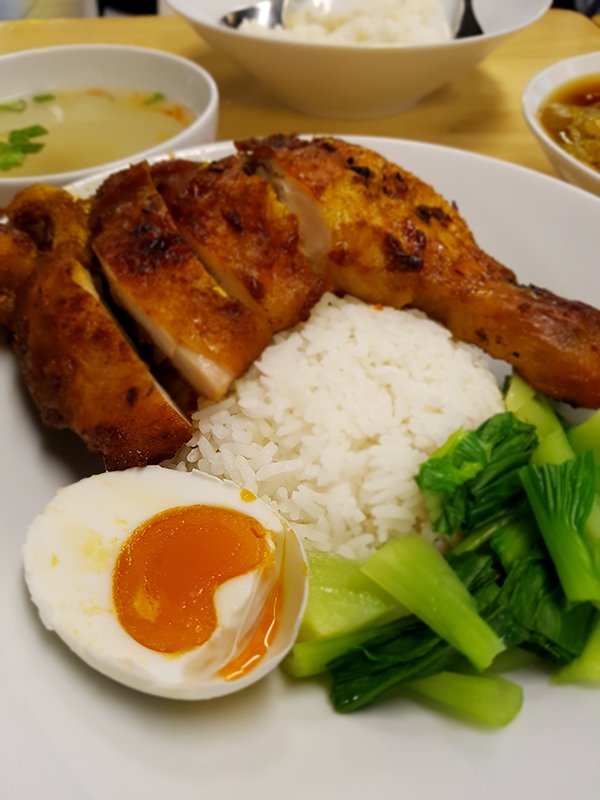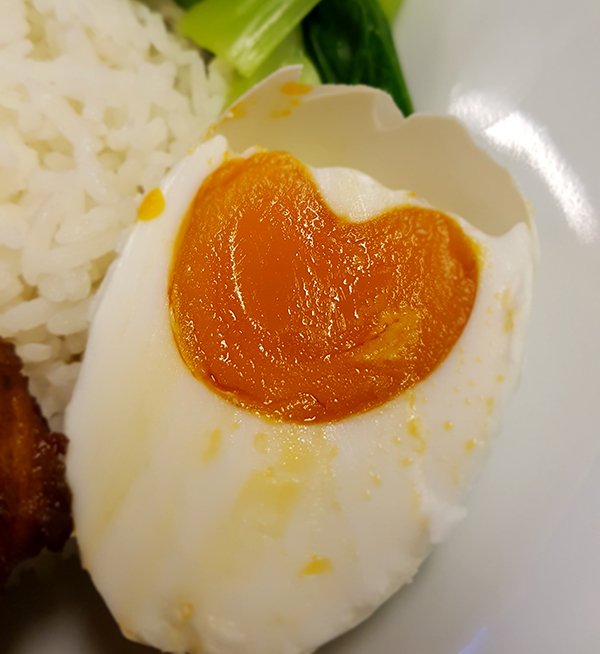 Look how big is the chicken leg! I love having a salted egg with rice, maybe it's an Asian thing, and I got a heart shape egg york this time!! Haha... Oh, the set comes with a bowl of vegetable soup as well.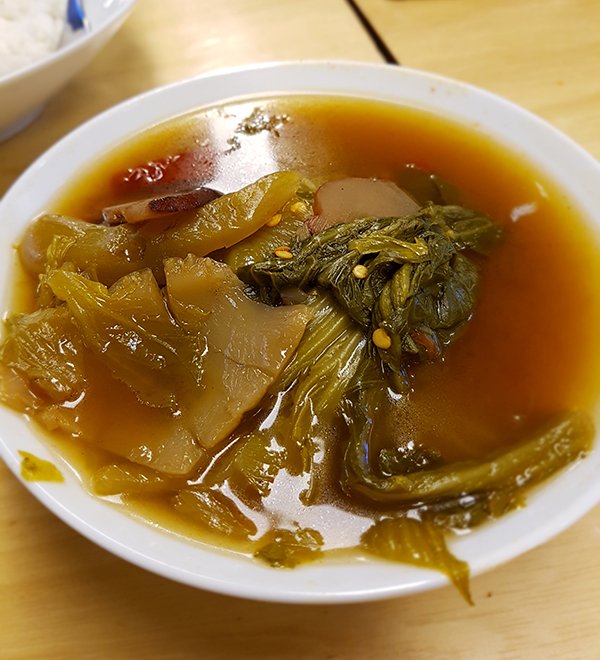 You can just eat a plate of white rice with this bowl of spicy sour soup, looking at it now makes my mouth fills with saliva, it's really that tempting and tasty!

Overall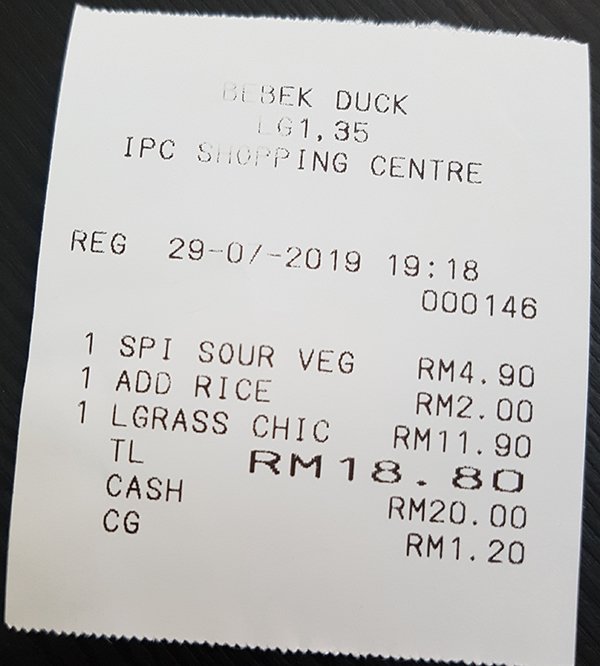 Since this shop is still inside a mall, so the price is actually quite cheap considering the portions of the food is quite big. It would be a good place to have a quick, simple and cheap meal.
I hope you enjoy this review as much as I enjoy having this food. Thank you.

All photos were taken with my Samsung Galaxy S7 Edge.

Bebek Duck @ IPC
Address: LG1.35, 2 Jalan PJU 7/2, Mutiara Damansara, 47800, Petaling Jaya, Selangor, Malaysia.
Contact: +6012-524 7442
Business Hour : 10am – 10pm Daily
https://www.facebook.com/bebektalks/

Thank you for stopping by, this is a place where I can share the things I enjoy in life, art, gardening, nature, foods. This is why my divider above are filled with all the different kind of icons that I love doing. I hope you enjoy my post so far, leave me a comment if you like.
谢谢您的到访,这里是个我可以分享关于我所喜爱的生活,包括艺术,园艺,大自然,食物等等的地方。 这就是为什么我上面的页脚全都是我喜欢做的不同类型的图标。 我希望您喜欢我的帖子,如果您喜欢,不妨留下您的评语。
Proud Member of:

Proud curator and editor of #cn-malaysia

---
Restaurant Information

Bebek Duck



2, Jalan PJU 7/2, Mutiara Damansara, 47800 Petaling Jaya, Selangor, Malaysia
---
Bebek Duck @ IPC
This post participated in the Tasteem contest Cheap and Fabulous? Totally possible!