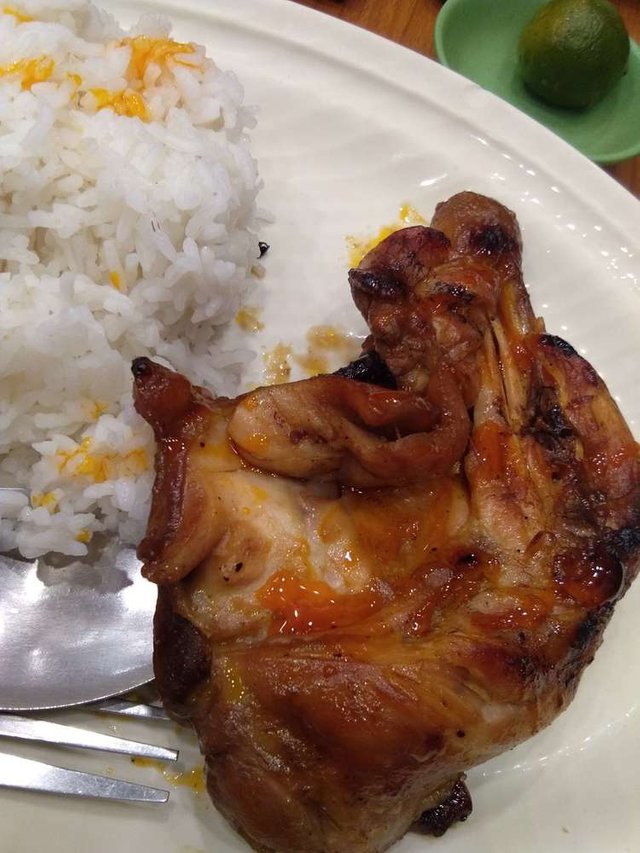 Mang Inasal is a restaurant where you can order grilled chicken and you can also have the unlimited rice. It is one of my best choice to eat out because they do have a very good tasting grilled chicken. I am always a fan of chicken and when I first tried Mang Inasal's chicken I was addicted to it.
My boyfriend and I went there recently because we were both craving for it and of course we don't want to spend a lot of money just to eat something delicious. In our case, we always try to decide first before eating out because we always make sure it fits our budget though. :D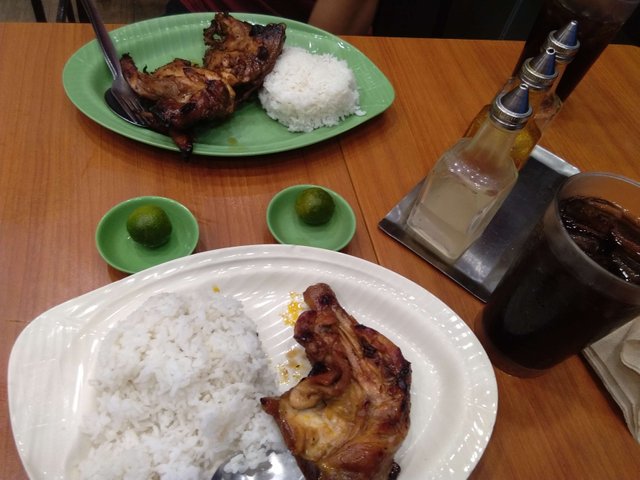 We ordered 2 meals, one is the regular meal with one rice and the other meal is with unlimited rice. In this restaurant , if you ordered the unlimited rice meals. You can get refill of rice. It is amazing right ? My boyfriend ordered the unlimited one because he has a big appettite.
I suggest if you want to eat heavily you can have the unlimited one but if you eat lightly just order the regular meal. You can save money from that . It has a slight difference if you order the regular meal.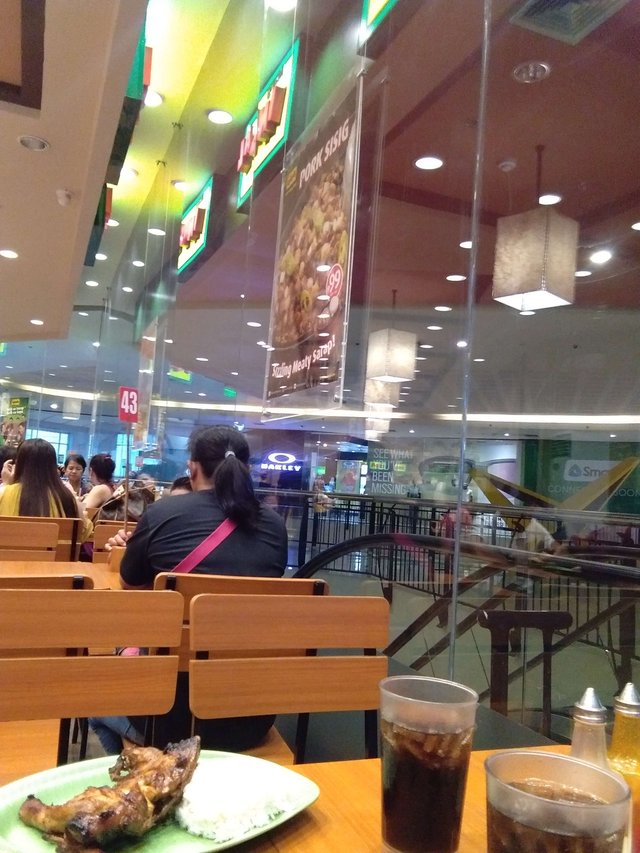 By the way, we went to the restaurant at around lunch time so it was really crowded at that time . Honestly, we had some slight problems when we dine in at that time. Since there a lot of people some tables were left unattended so when we search for a vacant table, there were a lot of plates left. Their staff were short I guess and the service was quite slow in this restaurant. I guess they should improve more on there service but the food was delicious.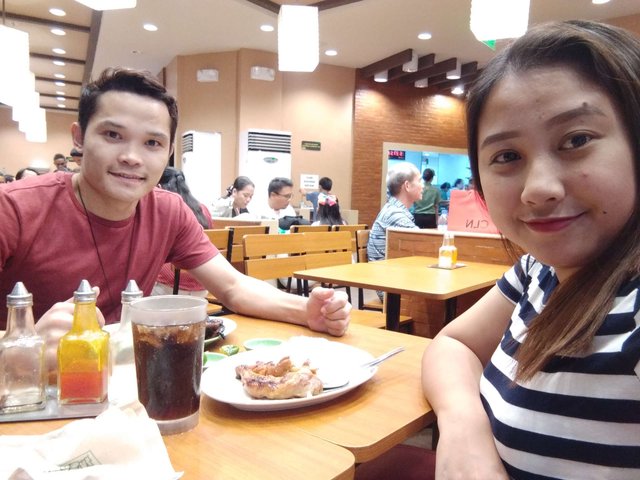 Anyway, after few minutes of waiting we are able to eat our favorite dish. It was a good meal and this is my review for Mang Inasal. :) Thank you so much for reading .
---
Restaurant Information

Mang Inasal



Bohol Ave, Cebu City, Cebu, Philippines
---
My weekly choice: Mang Inasal
This post participated in the Tasteem contest Your weekly choice