Culinary adventures with @jgullinese
Recently, I have had the itch to make some daring meals whilst bored at the apt. I didn't want to just make regular, run-of-the-mill meals from a recipe, but without much help from outside sources. The first meal I made was a beer cheese broccoli casserole.
The first think I did was cook the beer cheese portion of the meal. I incorporated a Yuengling Lager beer, flour, corn starch (both the flour and corn starch for thickness and body to the beer cheese), 8 oz of sharp cheddar cheese, 8 oz of pepper jack cheese, butter and a little bit of cayenne pepper.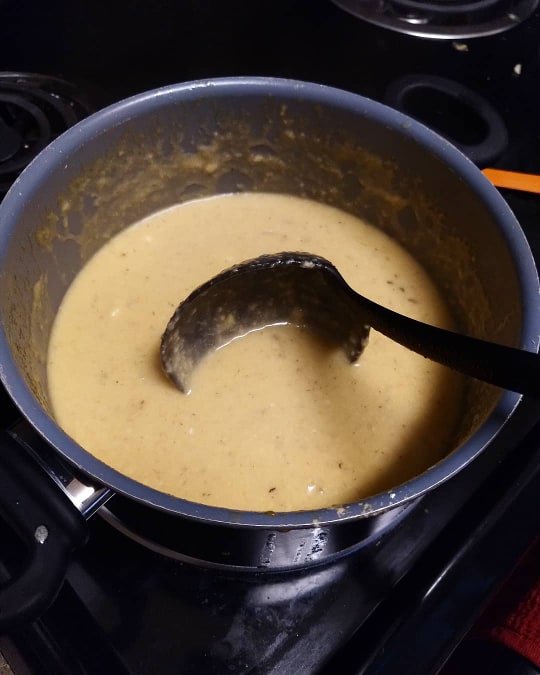 Once that was prepared and made to the right thickness, I cooked  up some large Argentinian shrimp, as well as some andouille sausage. Once both of those were prepared and to the side, I cooked some brown rice, cauliflower rice and broccoli. When those three things were done, I put all the ingredients, including the beer cheese in a crock pot, tightened the lid and then let it all marry and simmer for about 45 minutes. This was the result. Absolutely delicious!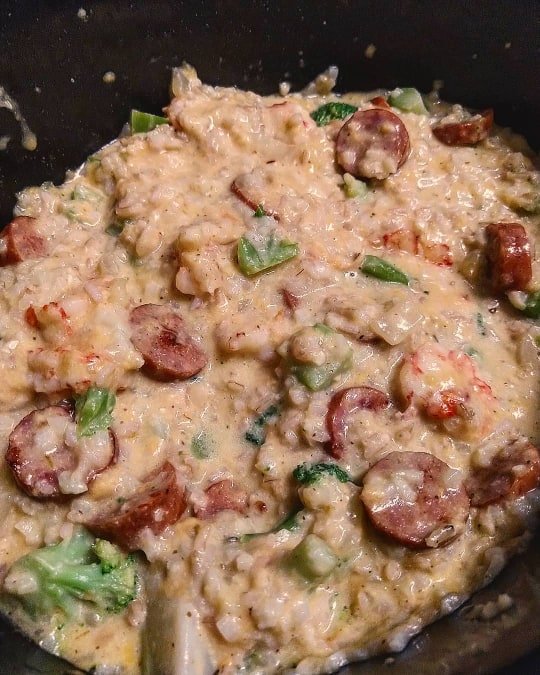 The next thing I attempted was a ground chicken hash, of sorts. I first cooked the ground chicken with some sun-dried tomatoes. I then, in a large skillet, cooked grape tomatoes and butternut squash (I cut a squash into cubes, boiled it a bit to make them softer, but not too soft). Once the tomatoes and squash were good to go, I put the cooked ground chicken in with them and let it simmer for about 10 minutes. After the two parts had mixed well enough, I plated the concoction and topped it with a fried egg that I prepared. Delectable! Here's the finished product: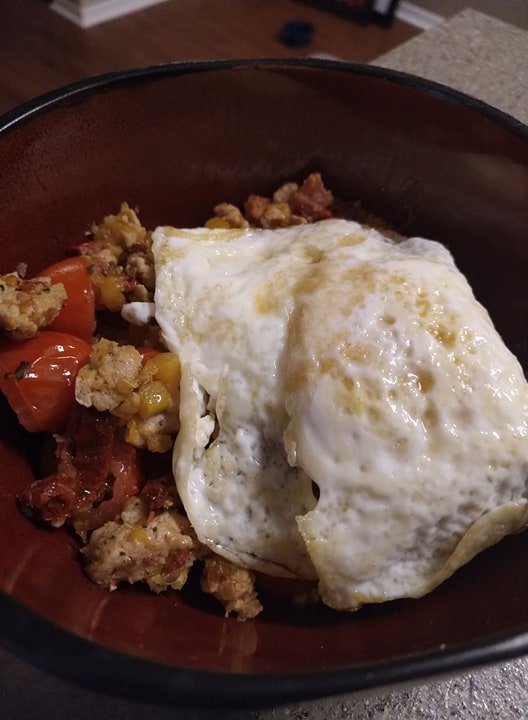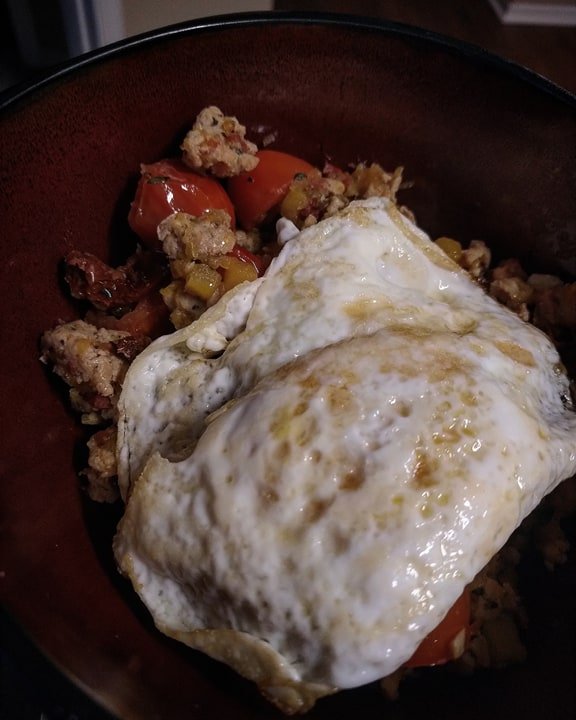 The final thing I didn't cook at all, but it was just too massive not to share. I went to a local restaurant in town, Grandpa Johnson's Barbecue to try something different. I was all burnt out from cooking over the past week, so why not treat yourself?! I ordered a stuffed sweet potato, with cheddar cheese, grilled onions, smoked brisket and topped with green onions. I expected to receive a regular sized sweet potato with all the goodies aforementioned. I did not expect the size of this thing! It covered almost the entire plate. Nonetheless, truly delicious and would highly suggest this restaurant to anybody that is in town visiting central Florida.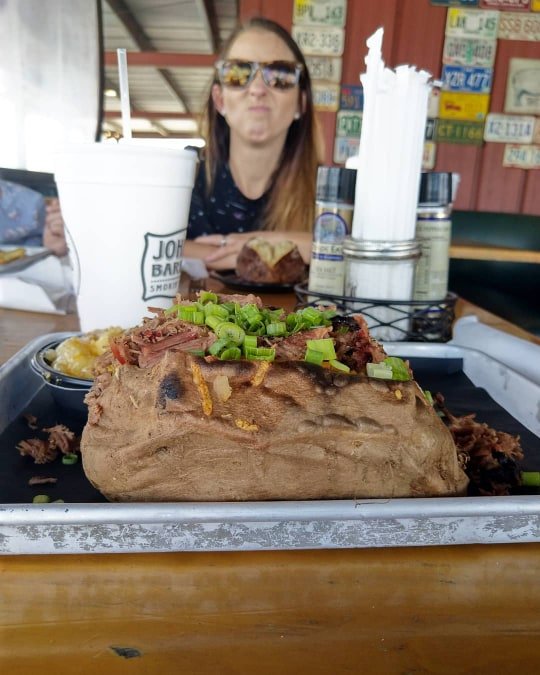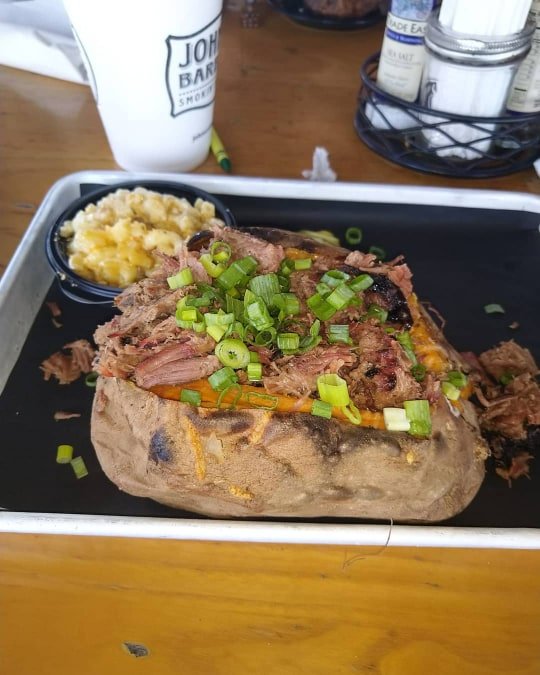 Thanks for joining me on this read and hope you all have an amazing week!