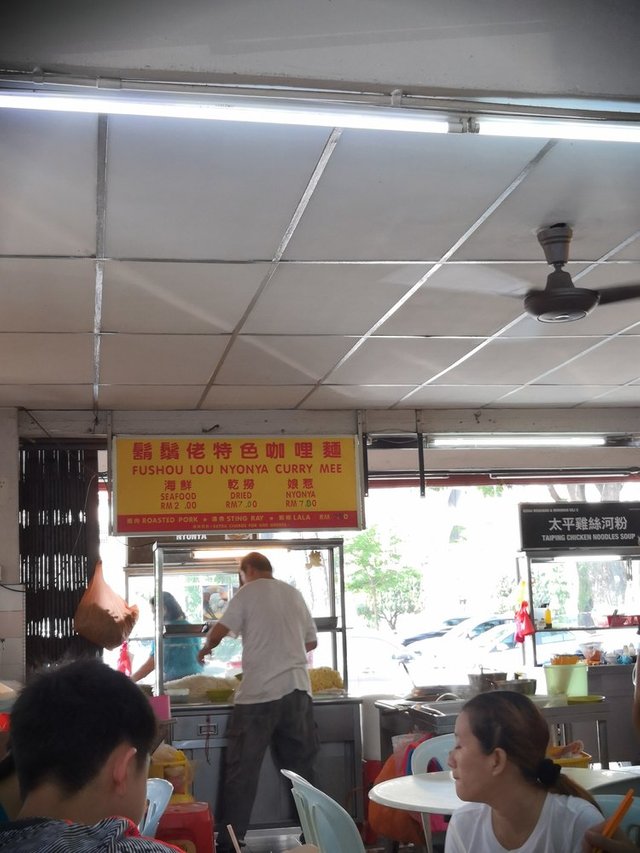 When it came to this theme, I can only think of Fushou Lou Nyonya Curry Mee in USJ 2, Subang Jaya, Petaling Jaya, Malaysia. It's the best Local Food in this coffeeshop and town !
No matter how many times I've been here, the taste of the soup is always consistent. And I've been here for years, even before my eldest son was born and that was more than 14 years ago.
The owner as seen here is the tall man from the Fushou district and only speaks Fushou or Hokkien with all of us. Since I'm not familiar with either one of these languages, I just make my order in Cantonese. If it's on a weekend, the que and wait for my order will be at least 10 - 15 mins because every other table will have at least 1 - 2 bowls of his nyonya curry noodle. It can be served with soup or dry; but I prefer mine with soup since that's the main recipe in the entire bowl.
Local dishes are hard to come by especially if it's from a specific dialect or parenthood in China. Being in Malaysia, we're exposed to many different dialects which is a blessing for us.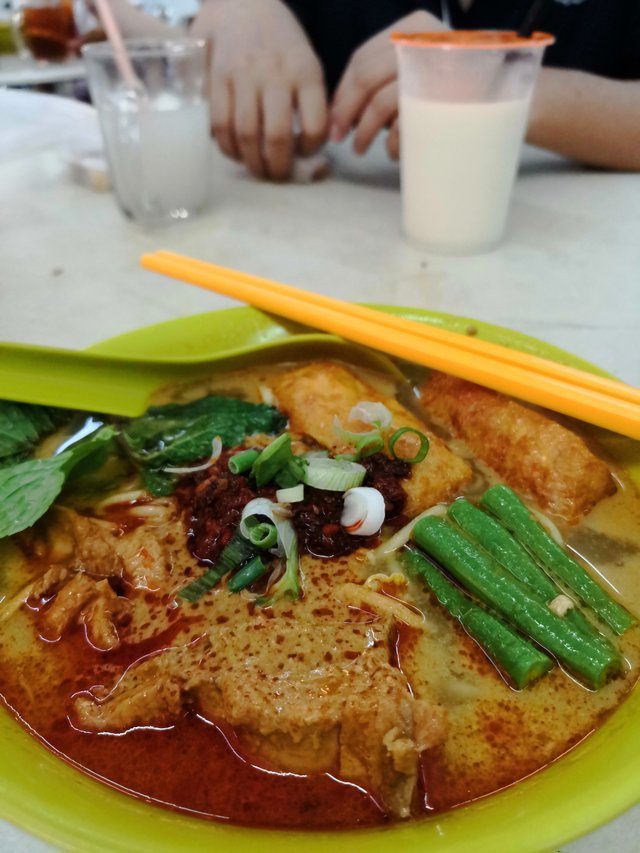 So, Fushou Lou Nyonya Curry Mee's ingredients include yellow noodles; you can opt for other types of noodles such as mee hoon, kway teow or loh sui fan. Sorry, I don't have the names of these noodles in English but they all taste good. Other ingredients include fried bean curd, beansprouts, long beans, diced chicken meat and as garnishing, fresh mint is used.
Perfect dish for a morning start or lunch break !
This bowl of nyonya curry noodle cost me RM 7.00 = USD 1.68 = VND 38,000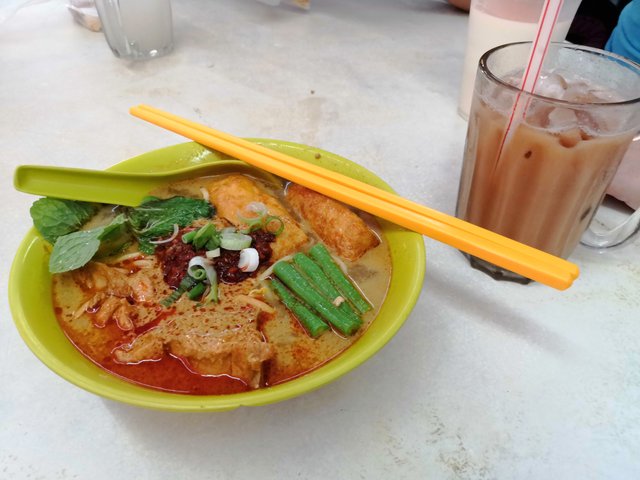 After tasting Fushou Lou Nyonya Curry Mee, you can be sure you will never try any other curry mee. Maybe it' the sourish taste on the soup that I like, after all, I like anything that is sourish !
Do check out this place when you're in USJ.
---
Restaurant Information

Fushou Lou Nyonya Curry Mee



Jalan USJ 2/2c, Usj 2, 47600 Subang Jaya, Selangor, Malaysia
---
Fushou Lou Nyonya Curry Mee | Tasteem Review
This post participated in the Tasteem contest Local Dishes