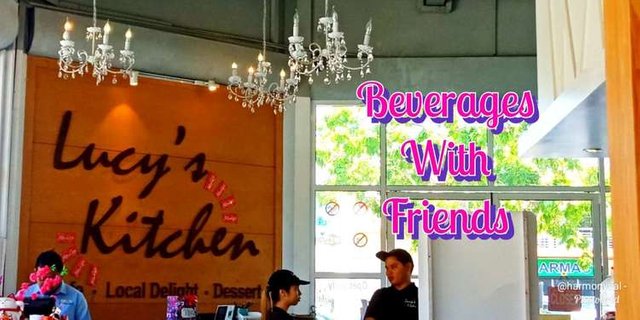 Sigh, my dream of opening Cafe is crushed. It's because it had already existed. I have a same vision of a restaurant as LUCY'S KITCHEN.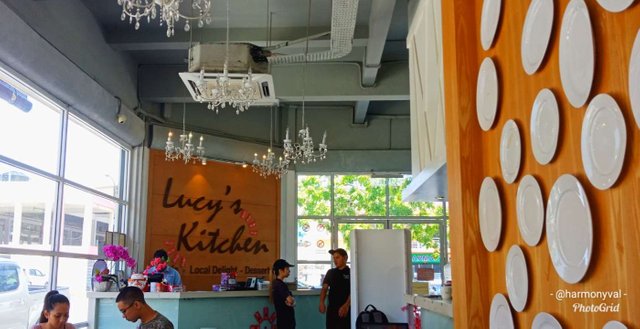 Chandeliers elegantly glitter above me. Wall decoration with plates. Nice dating atmosphere with quiet waiter and waitress. Just take my money, Lucy.
My friend and I ordered ourselves a drink each:
CHENDOL
JASMINE LEMONGRASS TEA
(and also)
Chef's Salad
Beverages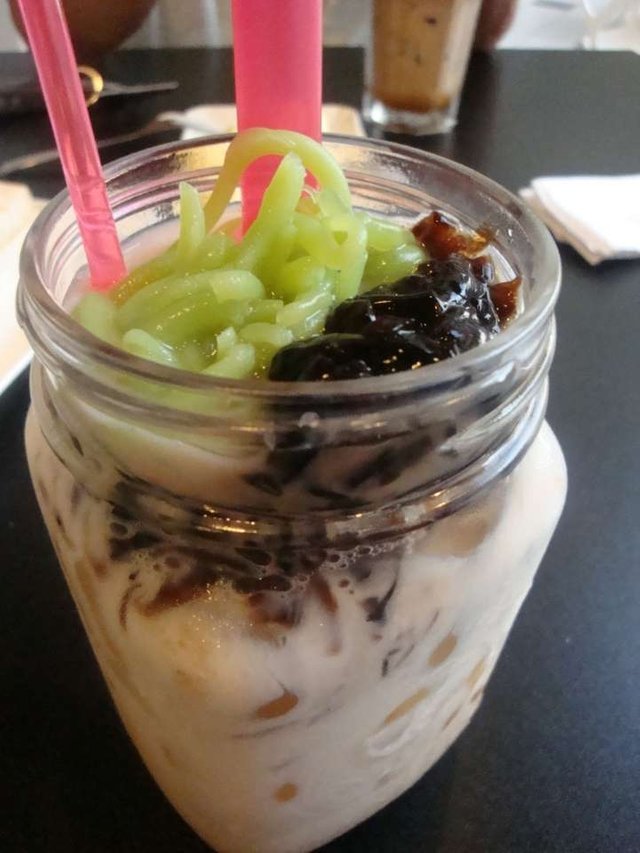 Image Source
Chendol - a type of dessert that has pandan jelly 'noodles', rich coconut milk and gula melaka (palm sugar brown). A very tropical dessert. A must try if you're in Malaysia, Singapore, Indonesia and other Asian countries.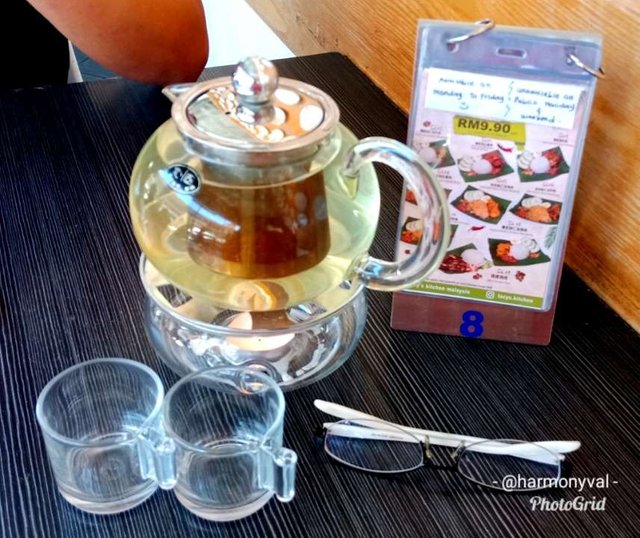 Jasmine Lemongrass Tea - because of my health condition, diabetes, I had to opt for something without sugar. Out of so many fruit tea variety, I chose this. Jasmine has the benefits for skin and beauty, whilst lemongrass boosts the immune system. Both are rich in anti-oxidants and helps to lower my diabetes.
Salad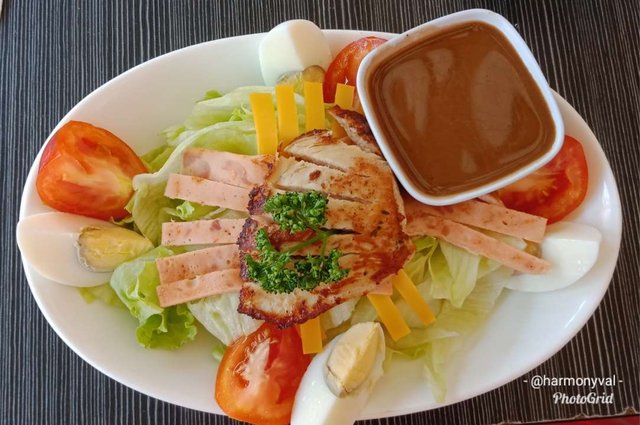 Wow, Lucy, please don't do this to me. The salad looked so beautiful and the presentation was like going to the beach for a picnic. Treasured moments like this can never come by. The generous amount of veggies was overwhelming, I did share this with my friend, really.
The dressing was extraordinary, a real authentic Chefs Salad dressing - cider vinegar, salt and pepper, ketchup, garlic and a hint of paprika and mustard. Really, Lucy, take my last cent, too.
Drinks Menu
Healthiest choice can be made from this page: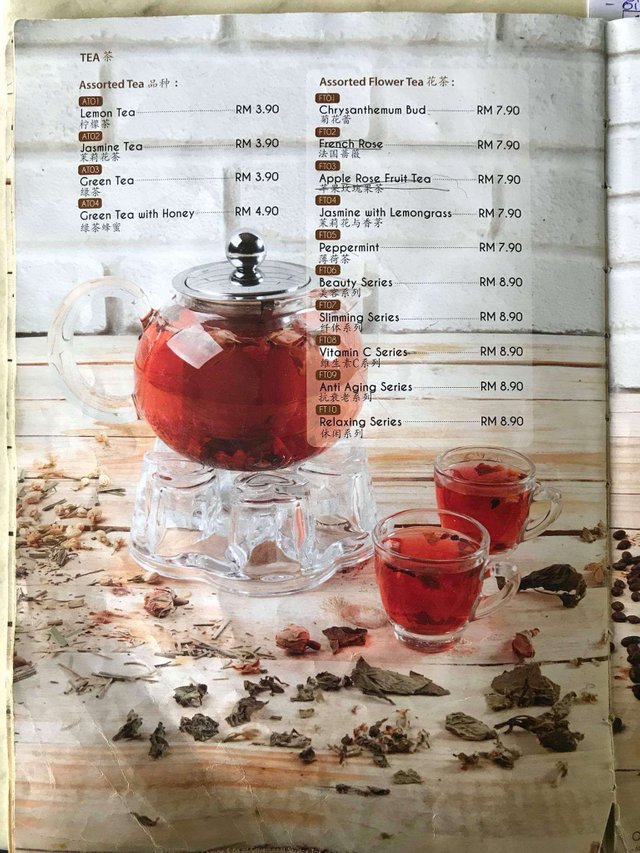 Image Source
Addictive drinks choice can be made from this page: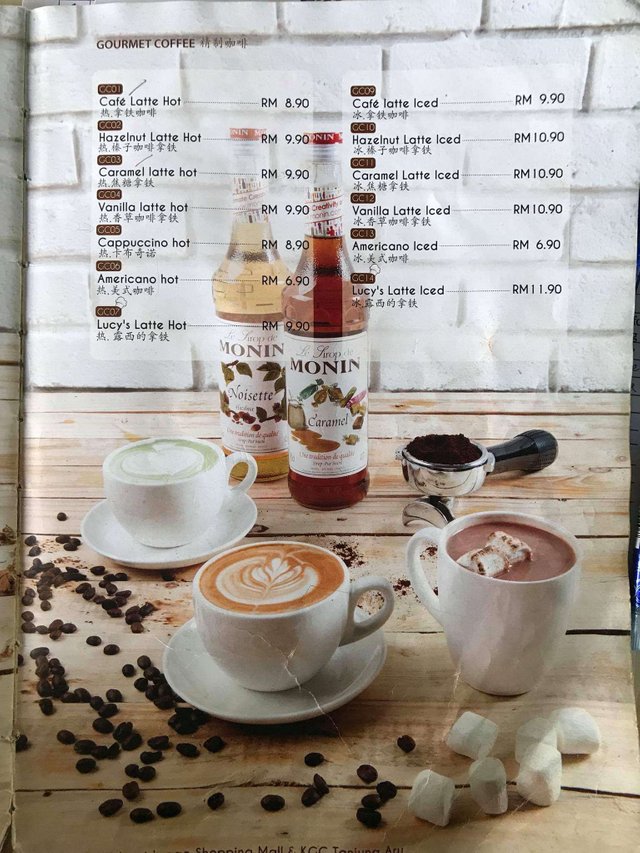 Image Source
My wish list - can see but cannot order- options are from this page 😢😢😢: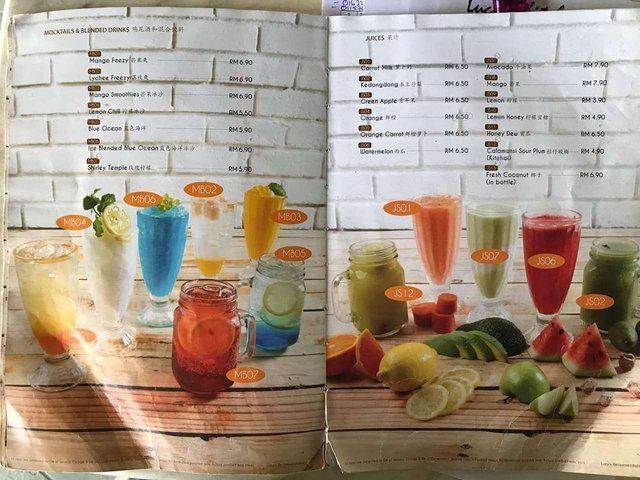 IMAGE SOURCE
Before I sign off, I will come here again for more, Lucy. I am sure I have something to complain next time. For now, you just got lucky.
---
Restaurant Information

Lucy's Kitchen



Unnamed Road, Taman Ridgeview, 88200 Kota Kinabalu, Sabah, Malaysia
---
Kitchen Ain't Mine, It's Lucy's
This post participated in the Tasteem contest Beverages with friends