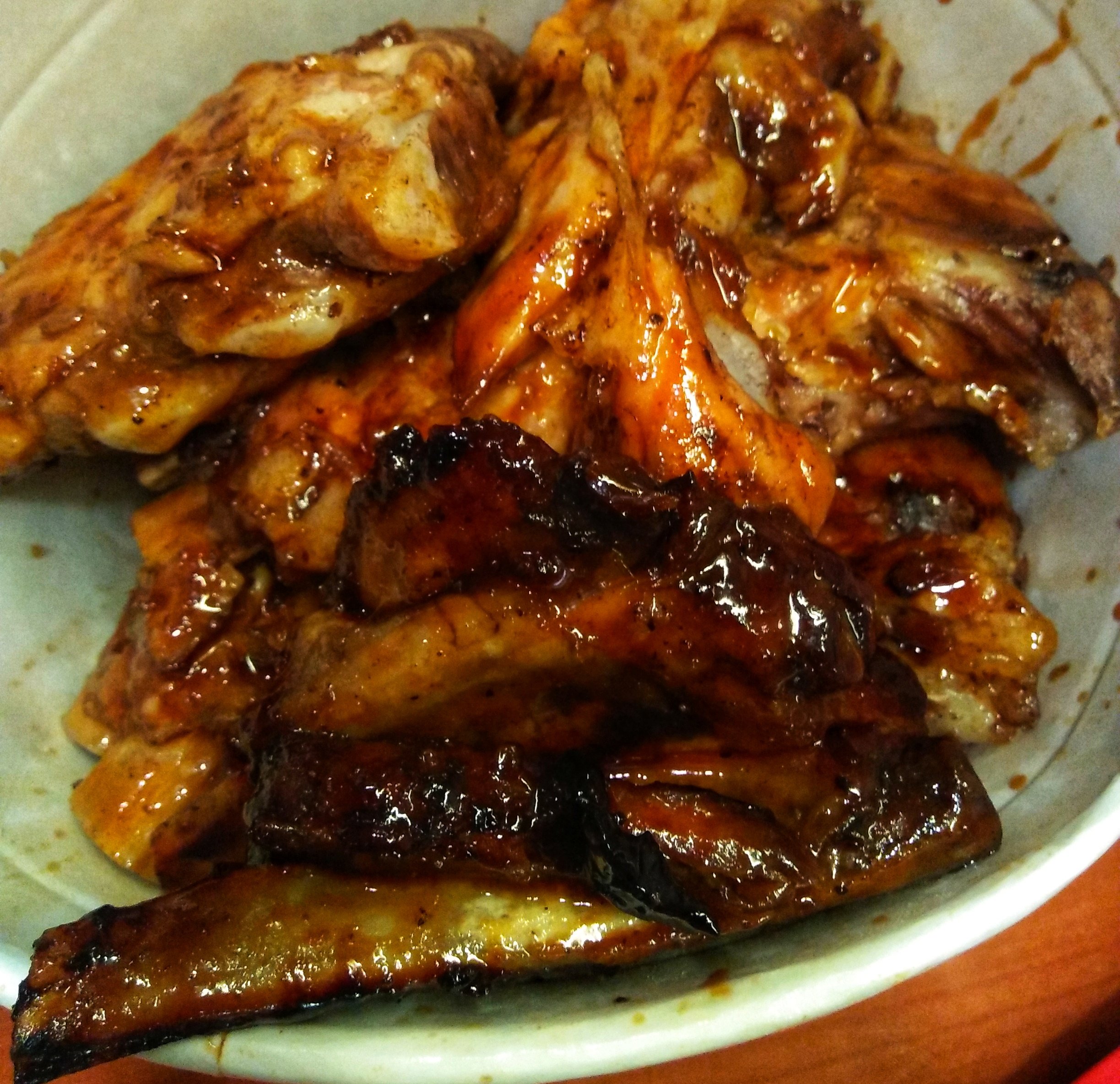 Hello Folks,
Its past lunch time here in sunny Cebu....and I am still awaiting for my jeep to be full.Consolacion where I reside is but a stone away from Mabolo were I am currently at yet with thw traffic it takes at most two hours.So with my belly churning and unusual sounds are produced I opted to trick my senses by viewing my last meal.
Yes,all pictures I used in my blog unless indicated are mine.So unless you are a robot you wont feel your saliva dripping with this sweet,tender and juicy baby back ribs that we had.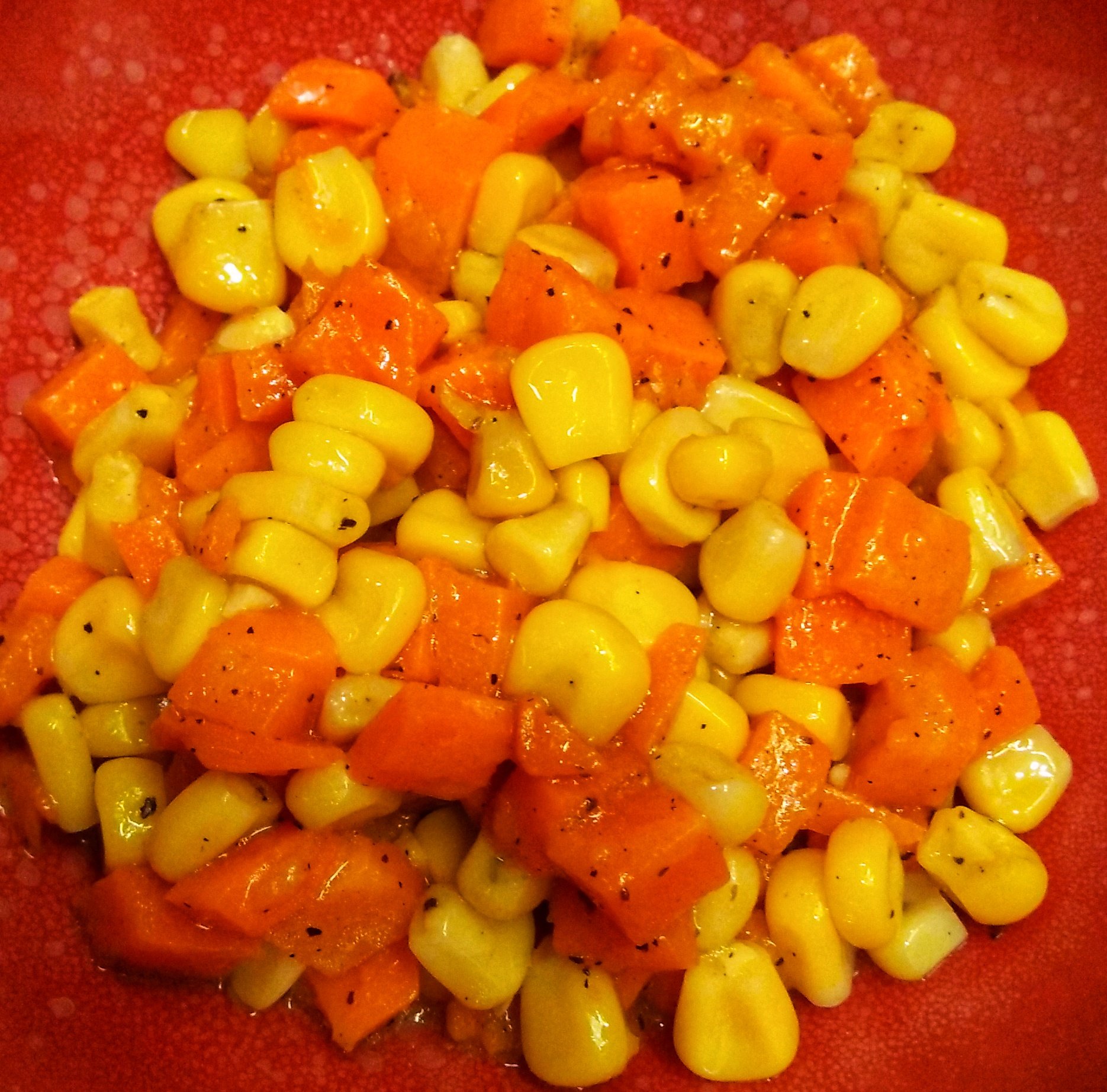 In USA its Independence day so for the last two days we were reporting to work to do some email check and the rest are spent pigging out and sleeping.Yeah what a life.So to show our appreciation we decided to have steak!
Usually it would have been eaten with mixture of carrots and potatoes like in then picture but Filipino as we are we opted to order another dish Fish fellet with french fries.Just see how happy we are in this photos.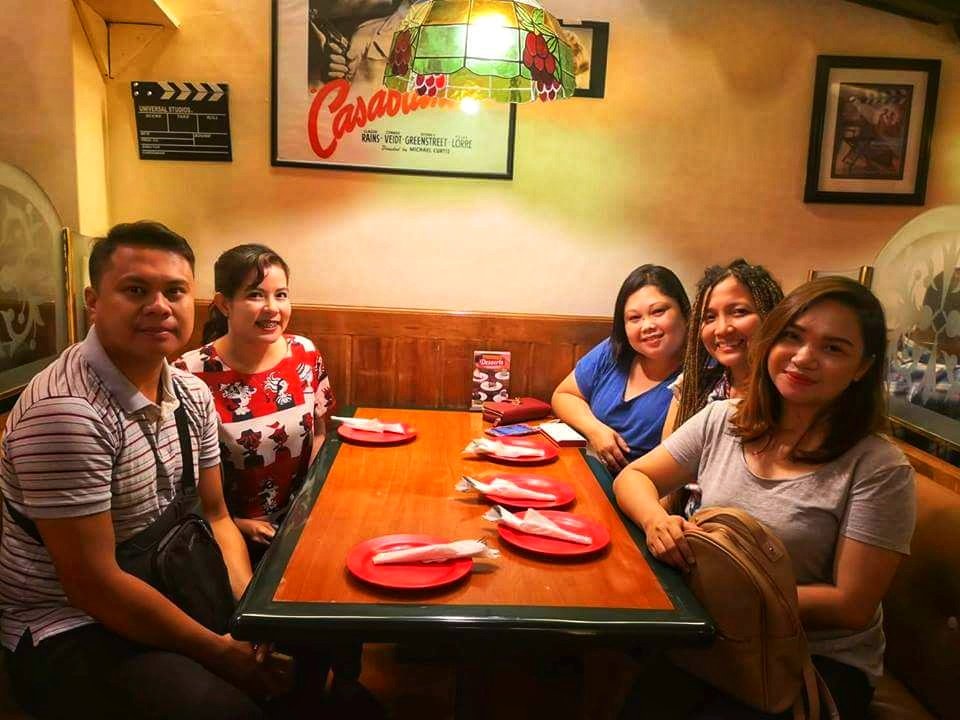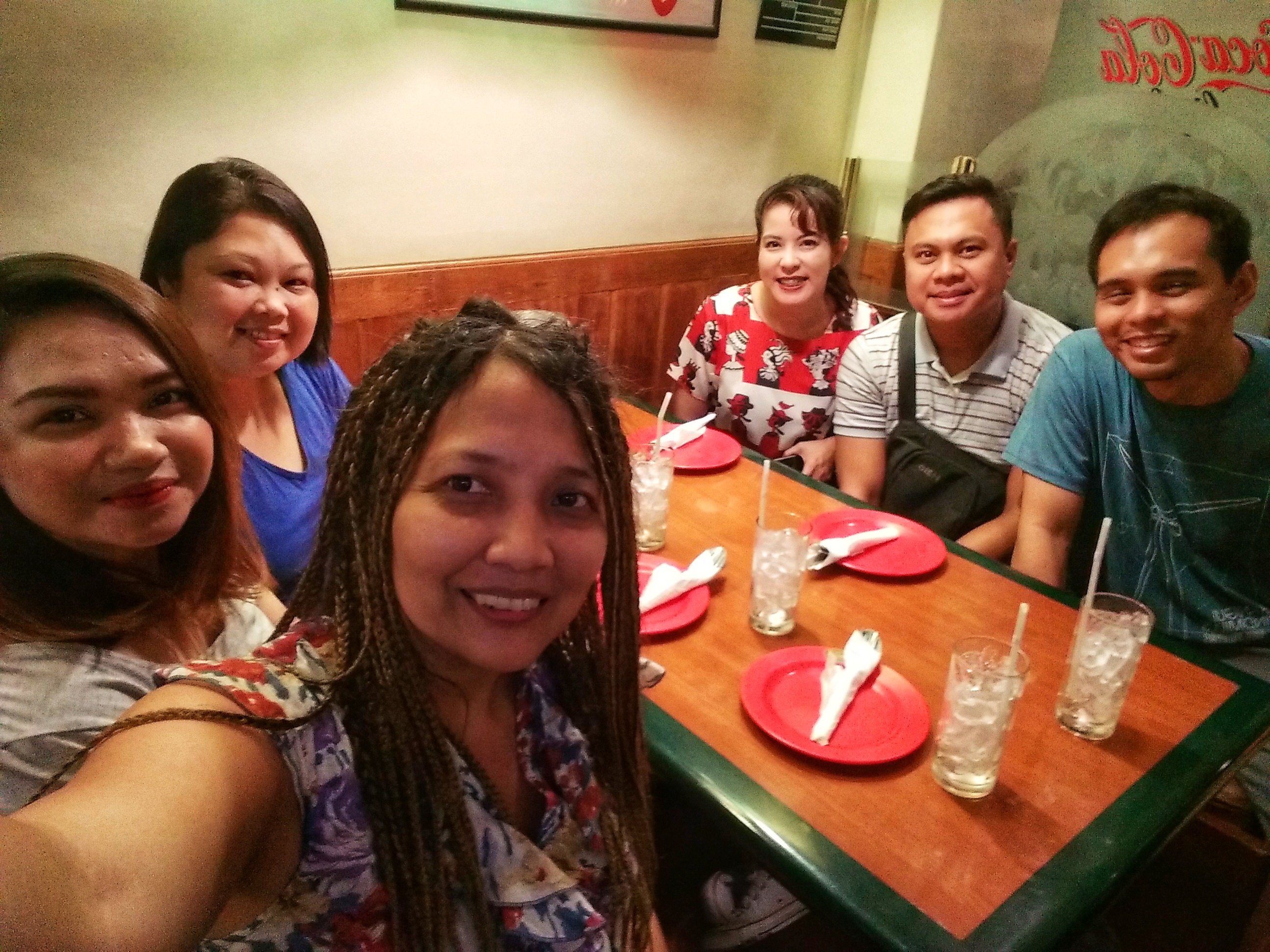 The restaurant has all American ambiance so youd see airplanes of the Wright brothers maybe,movie posters of famous celebrity like Manilyn Monroe and etc.Somehow we get to feel what its like to be American under its roof meaning super sized servings!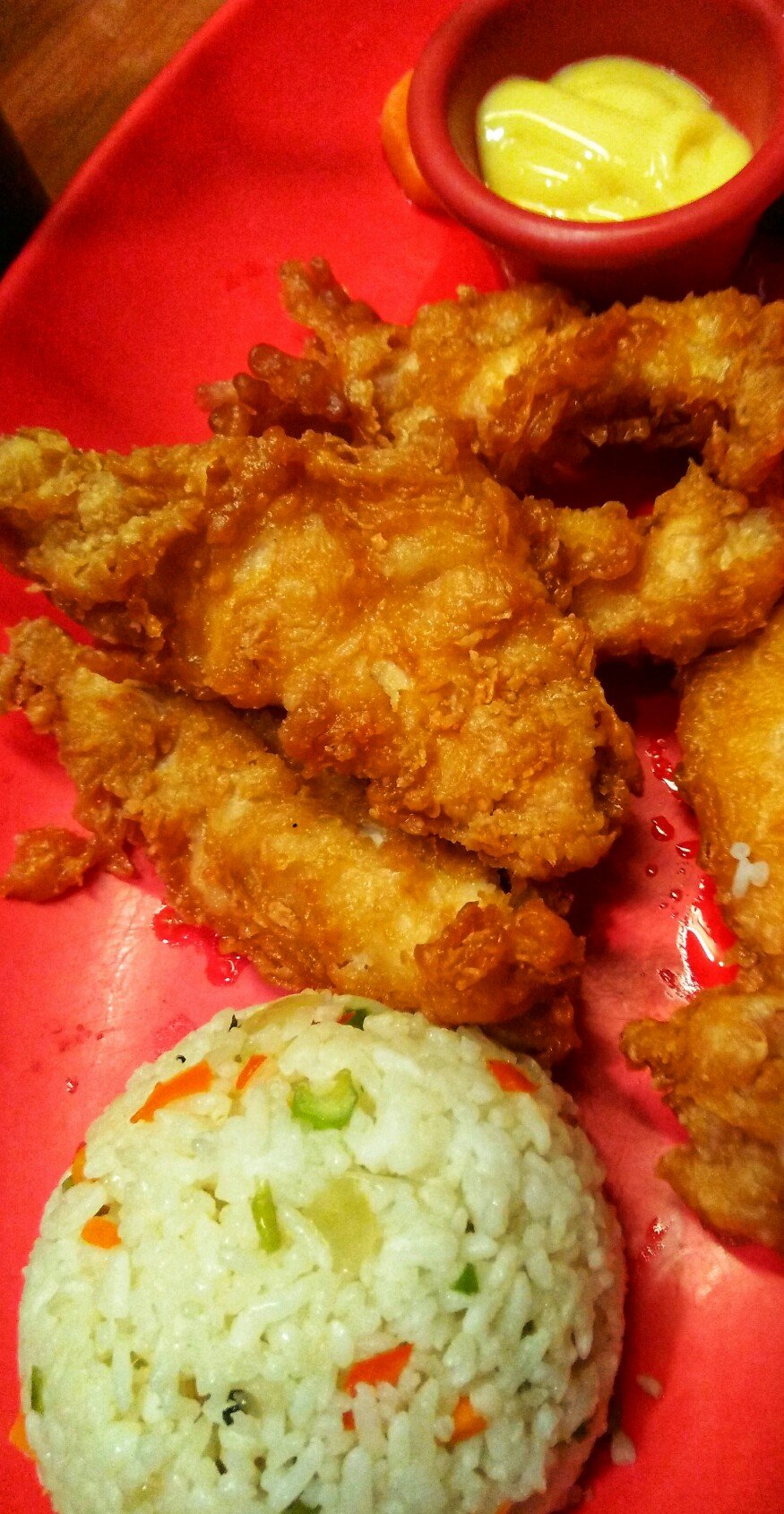 Yes its a bit pricey than your regular fastfood but sincw its a special day to relax ans dine with colleagues we werent as stingy .It was as they say in German "slecker" or in our local Cebuano dialect "lami"All meaning yummy .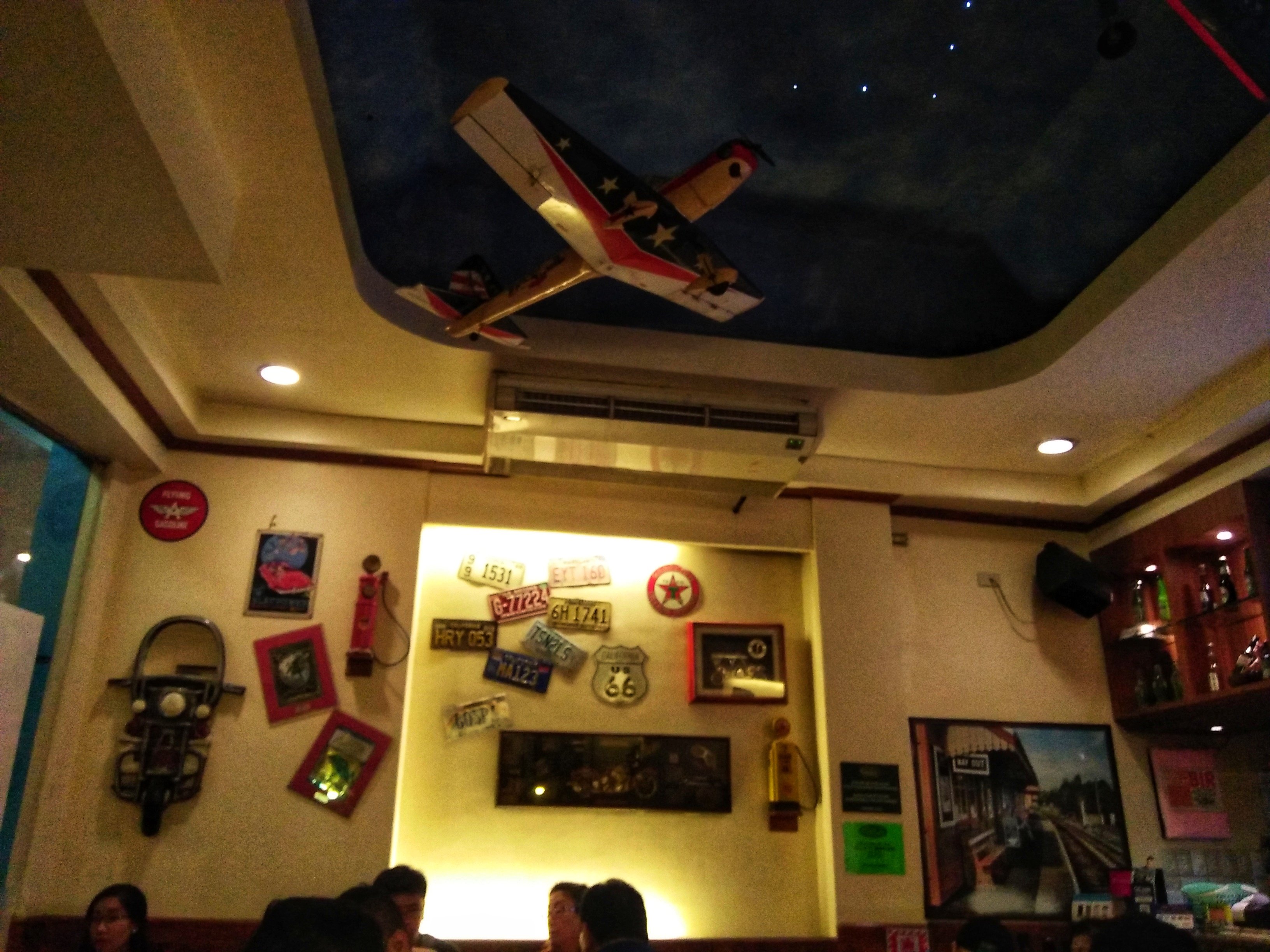 With courteous and fast service and yep mouthwatering pork meat in our belly I would definitely agree this place has the best steak in town.Its not all you can eat steak as most offer but the smell and the texture of this meet as it goes to your palate is simoly enough for you to forget how many hours youd toil sleepless at most jsut so you can enjoy such a delight.
In this life,we may not have what the rich are sick and tired of yet ,from time to time one can spoil herself with a meal as superbly good as this.Afterall,with lifes brevity why should you not?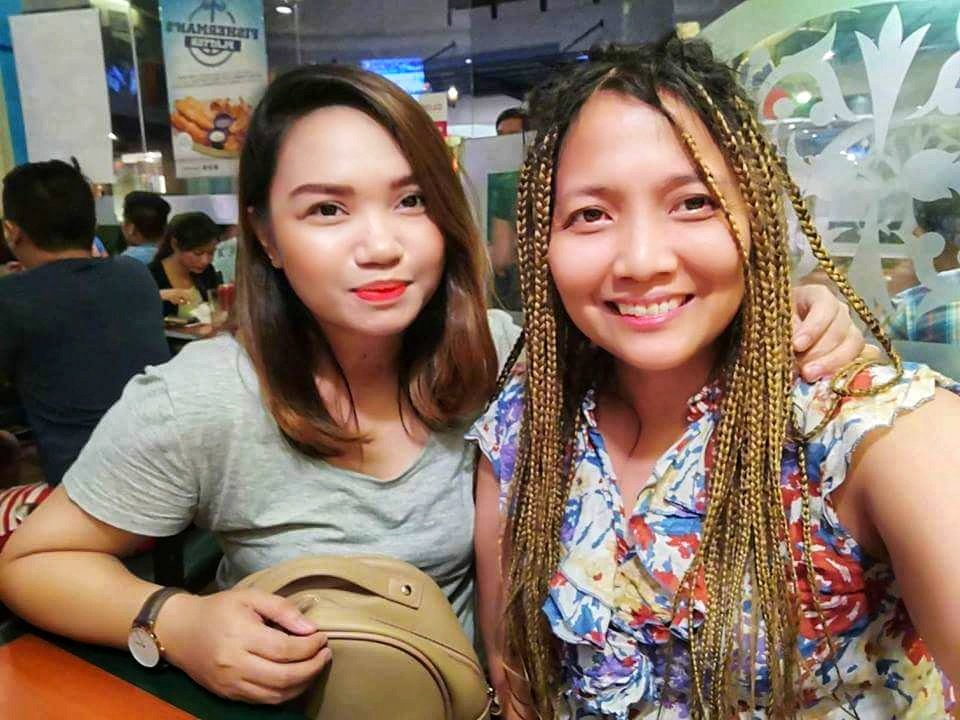 Till next post,
Ayn