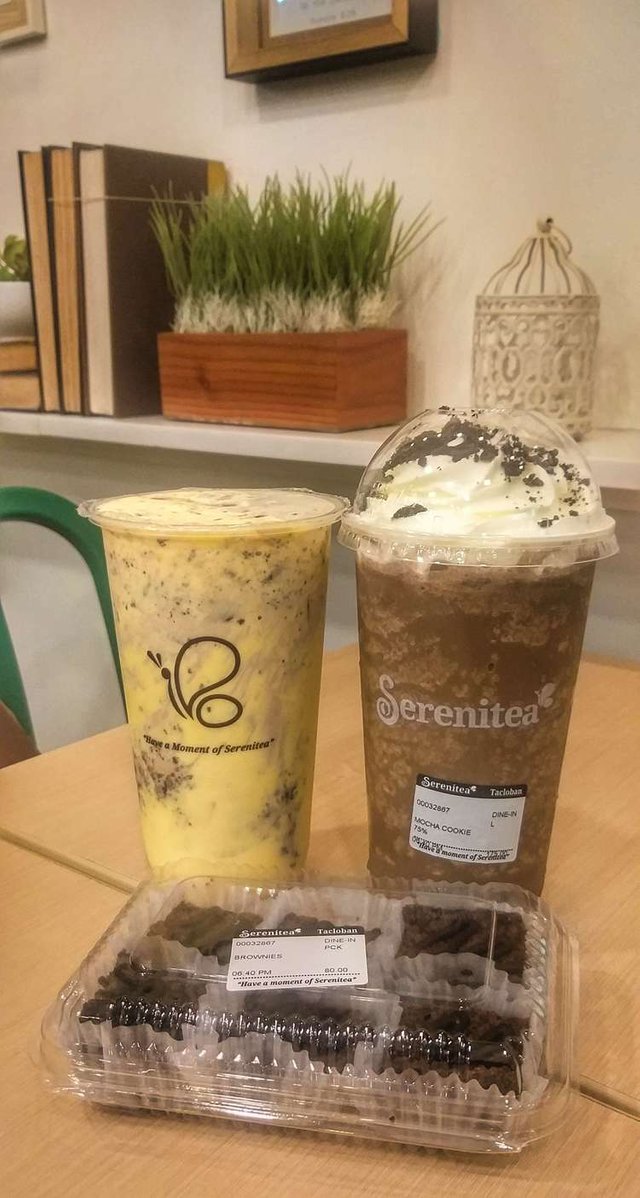 The day was rough because of so many stuffs to be done. So I felt so drained.
At first, I wanted something cold, like a halo-halo or an ice cream. But then I remembered that my husband is nursing a cold, so taking him into consideration, I brushed the thought off my mind.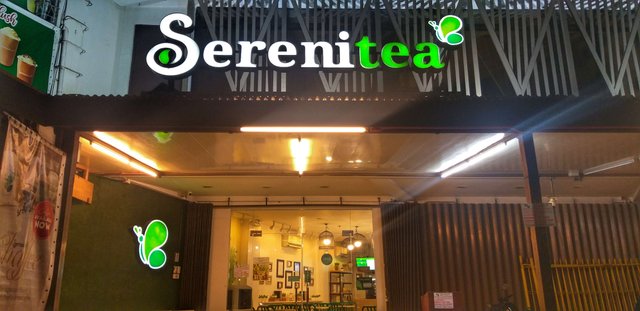 Then as we were driving home, I saw a tea station (or cafe if you may call it) on the way. I told my husband that I would like a cold tea to replenish my sweat and perhaps the sugar on it can energize me again. As he was also as tired as me, he agreed without thinking. I went in first as he finds a suitable parking.
I asked what's the best seller of the house. The lady at the counter politely answered. And I told her that I'd like to try that on.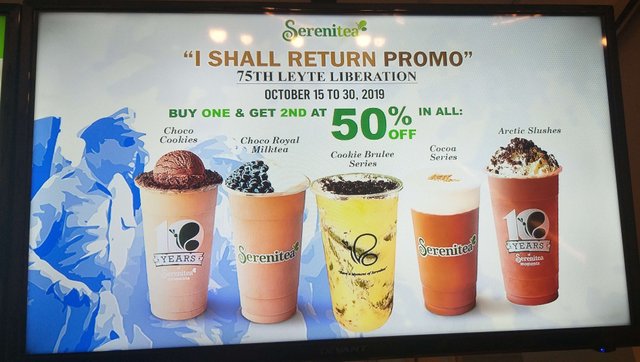 I saw their promo for the week; the second drink would be 50% less in commemmoration with the Leyte Landing. But then their best seller was not included in the list.
Just then, when I was about to make a decision, my husband arrived at the counter. I explained to him that their best seller, which was the one I would love to try, was not included in the promo. His immediate response was, 'Leyte Landing just happens once a year. Have those teas on promo and we'll be back for their best seller next time.'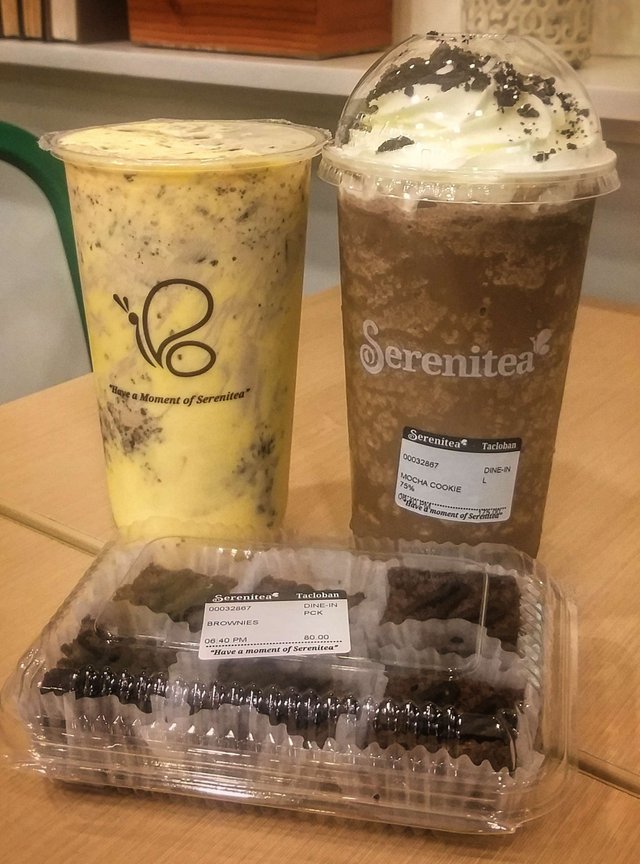 Well, his wish is my command. And there's wisdom with what he said. So we opted to have Cookie Brulee and Arctic Slushes, from the promo. We also tried their brownies. It was one of the best I had! However it doesn't go with the cold, sweet tea that I was having.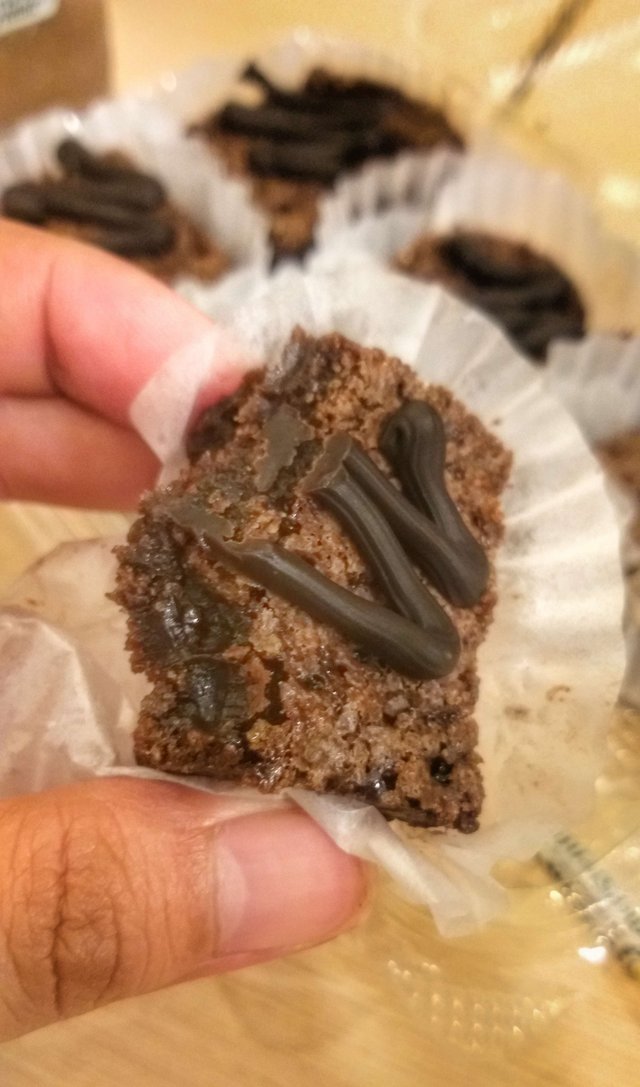 I can imagine that it is a perfect match for a black coffee. So we took the rest of it out.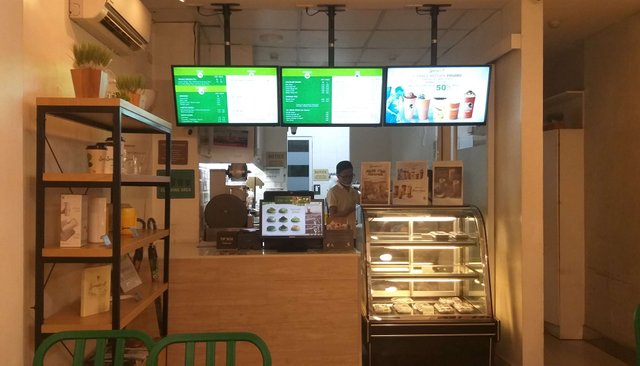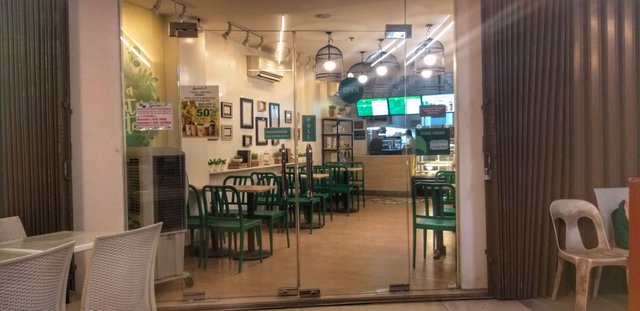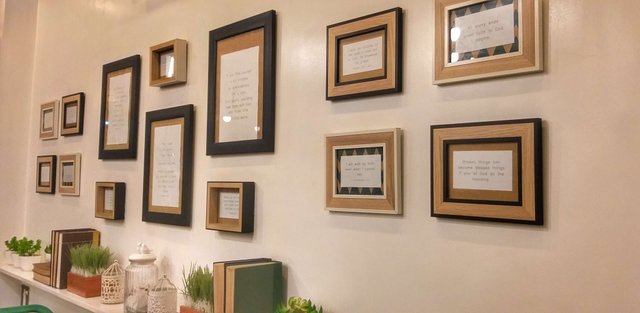 We had a lovely time together in this small but cozy place.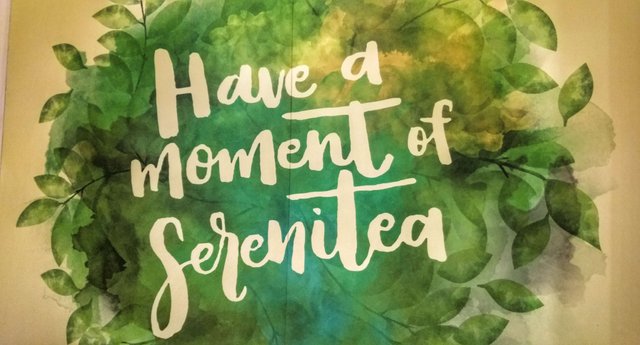 I felt recharged with gusto, truly nothing beats than to "have a moment of serenitea." 😍
---
Restaurant Information

Serenitea⁸



Real St, Tacloban City, Leyte, Philippines
---
"Have a Moment of Serenitea" ❤❤❤
This post participated in the Tasteem contest Coffee Break ☕️