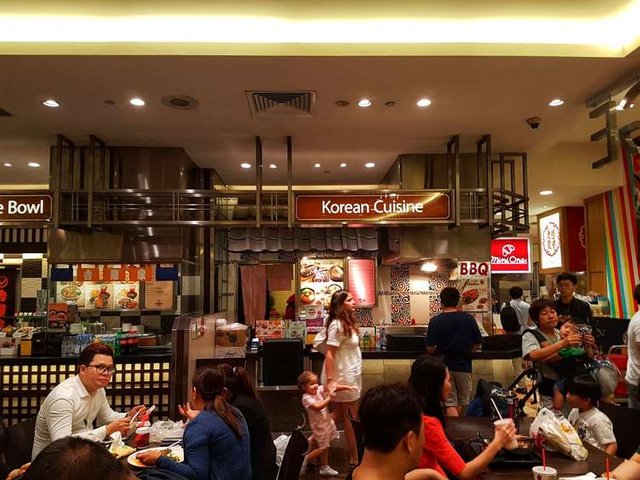 Singapore is a crossroad of the international trade and for food influences as well. Each and every food centre will always feature a variety of food cuisines from the world, one of which is Korean food. It's one of the famous cuisines that are all over the country, mainly because it taste great.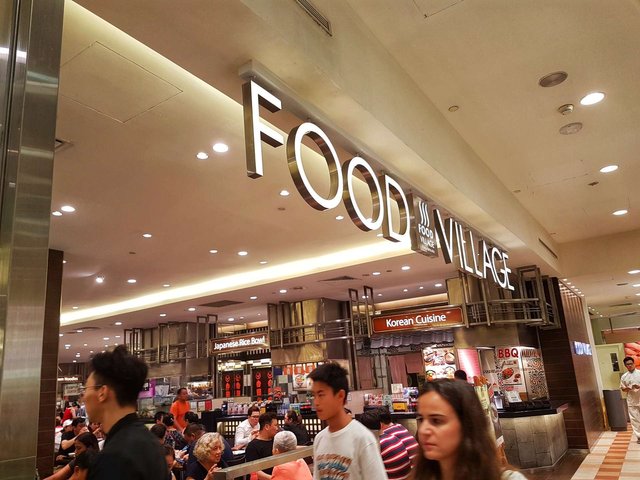 Last weekend, I had the chance to try one of the Korean dishes - the Chicken Ginseng soup. A really filling soup, not only because of the huge serving but also because of the components added to it.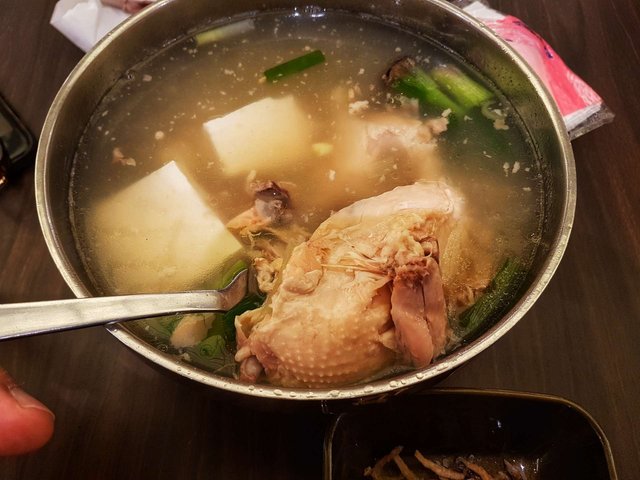 In it is a porridge style rice which is surprisingly firm. I expected it to be mushy but it wasn't, it has a nice texture to it. The other one is the "glass noodles" that they added to it. I'm a big fan of glass noodles, simply because of its texture.
The Chicken Ginseng soup has so much variety of ingredients in it which is fun to eat. When it comes to the chicken meat, it's really tender. But the cool thing about it is the fact that the bones are incredibly soft, it isn't a typo error, I can literally eat the bones. It sounds madness but it's true. It made me curious how they made it that way, I can literally crush the bones and eat like boiled peanuts. Maybe the KR community can enlighten me with this one or simply share how they are able to cook the chicken that way.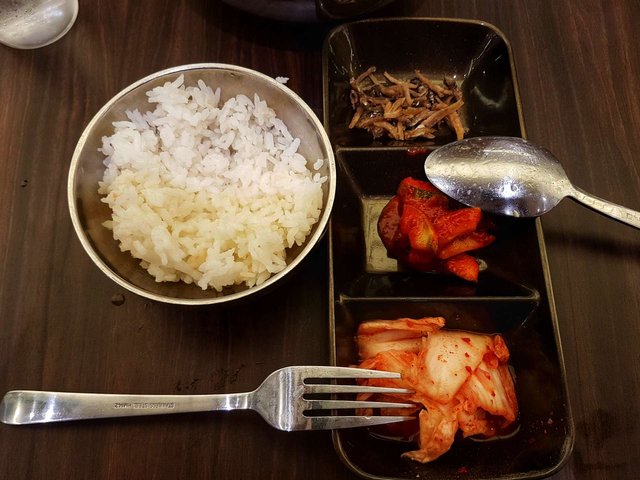 The soup is also soothing and even though it has a light flavour to it, I still enjoy drinking it. There are plenty of soup served in this huge bowl that I honestly think that it can be shared by two persons.
So, that's about it. I totally enjoyed the meal.
Cheers everyone!
FT
---
Restaurant Information

Food Village



391A Orchard Rd, Singapore 238873
---
Food Village's Chicken Ginseng soup
This post participated in the Tasteem contest Your weekly choice