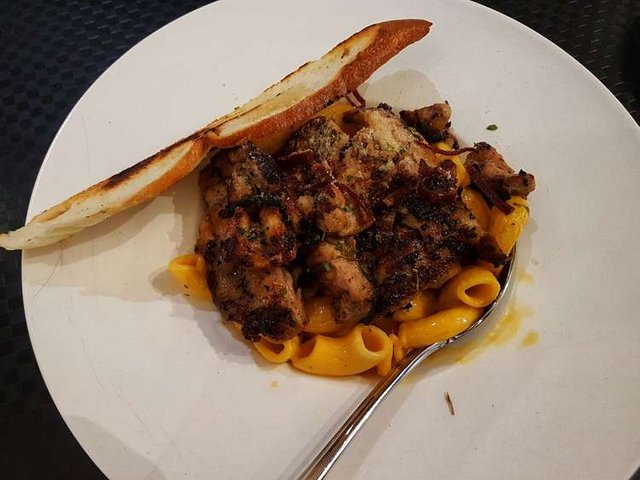 If you ever think that mac & cheese is just plain and simple, think again, there is an incredible way of levelling it up to a restaurant style dish. For today's review, it will be the Fat Papa's Chicken Mac & Cheese.
The dish consist of macaroni with cheddar cheese sauce and topped with grilled chicken, turkey bacon, and parmesan cheese. I considered it as a real comfort food and the flavours of each element is exceptional.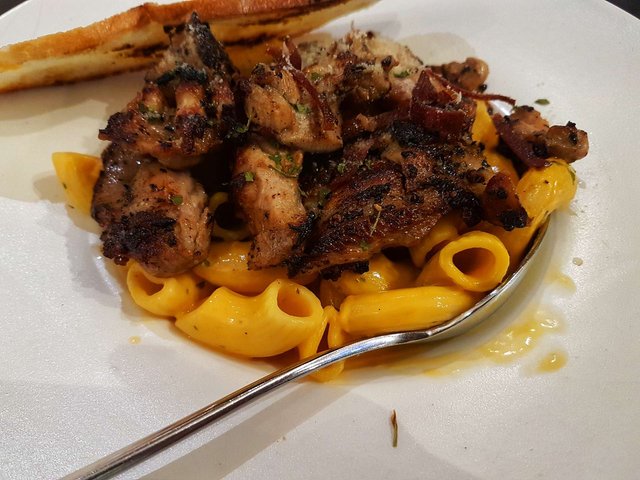 First, let me start with the mac & cheese, they made a great choice of cheese for the sauce - cheddar cheese seal the deal to it. It taste sophisticated. The subtle flavour of the cheddar cheese doesn't overpower the whole dish. It taste complimentary to the rest of the dish.
I was also provided with an amazing piece of toast. I like that it's thinly sliced, which makes it really crunchy and manageable to bite. It's like a thin crackers that is smothered with a fatty butter. I mean it, this dish is not the healthiest of its kind but it literally uplift my spirit up - it might me a lousy excuse but it's just that I really like this dish.
Let me just skip describing the turkey bacon, everybody knows, you can't go wrong with a bacon :)
So for the grilled chicken, I initially thought that it doesn't belong to this dish. Surprisingly, the chef made it taste complimentary to the mac & cheese. The seasoning on the chicken meat is also subtle which is also good. It won't overpower the mac & cheese.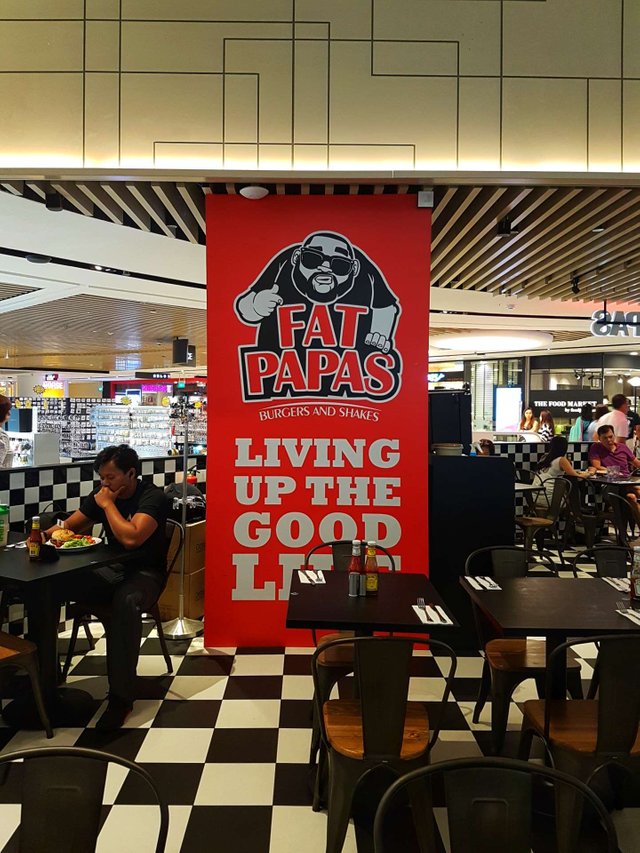 Overall, I would like to conclude my experience as a satisfying one. The dish is really filling and well balanced.
---
Restaurant Information

Fat Papa's Burger & Shakes



2 Tampines Central 5, Singapore 529509
---
Chicken Mac and Cheese!
This post participated in the Tasteem contest Your weekly choice