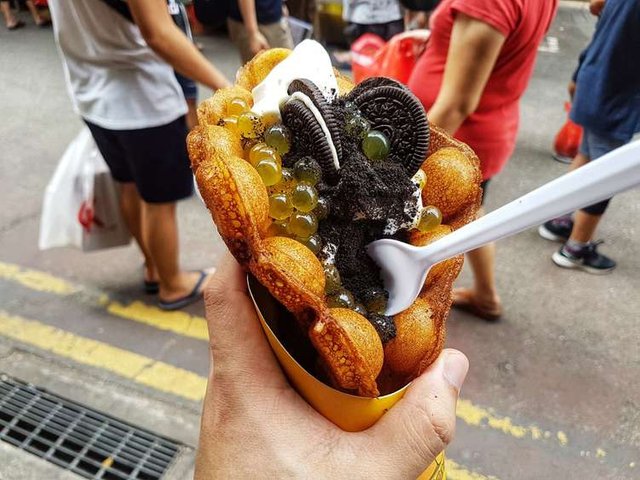 I do believe that "good" food come in small packages and it doesn't need to be in a fancy indoor place. Last weekend, I went to Chinatown to check out the food items for this year and I'm very pleased to see the classic local food that are still being offered.
On top of that, there are also new additions to the food stalls this year which are really interesting as well. One of them is the Danggie's Waffle! It's a simple "bubble waffle" and reinvented to become a cone for the yoghurt ice cream with a variety of delicious toppings.
Let me show you my customized waffle with my choice of toppings, which are mango pop & crushed oreo cookies. It also come with a generous "free" oreo cookies on top.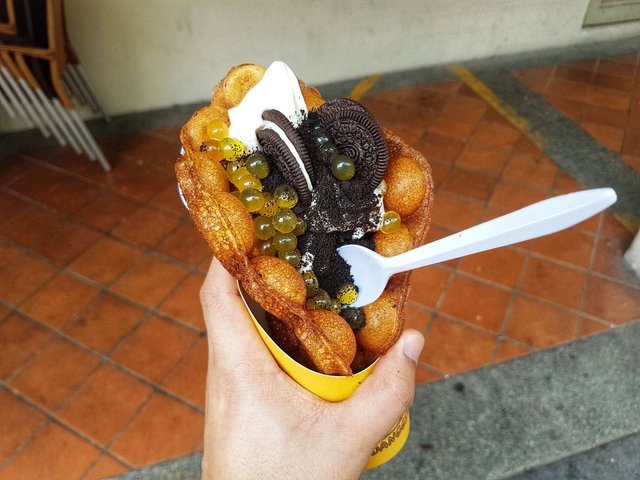 So the "bubble" waffle itself is flavoured with "buttermilk", which I chose by the way, and has the qualities of a Belgian cone. It's crunchy / crispy "exterior" line a cone and has a soft-chewy interior, it's not totaly dry at all. So, the waffle alone is already palatable for my preference.
While the yoghurt & toppings are somewhat standard, its combination to the "crunchy bubble waffle" creates an interesting play of flavours & texture. I like how the waffle hold everything together and you can conviniently munch on everything all at once. Even though they provided a spoon, I seldom used it since I wanted to have a full bite of everything.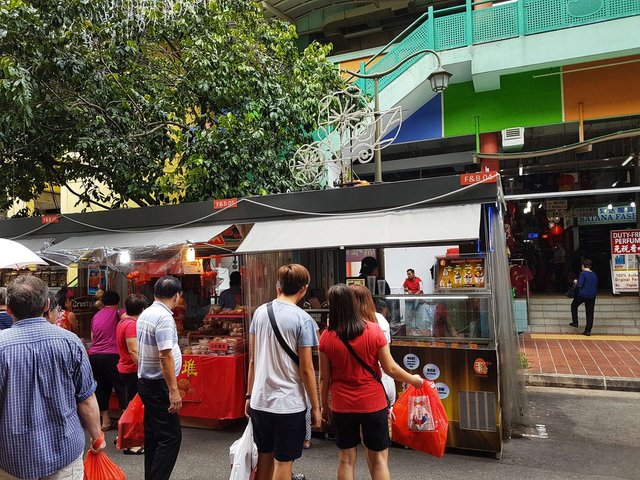 I must say that this desert totally revolutionized waffle & ice cream at the same time. It's also great that it's handy and the flavours could customized depending on anyone's preference. Cheers!
---
Restaurant Information

Danggie



Pagoda St, Singapore
---
Danggie's Waffle!
This post participated in the Tasteem contest Your weekly choice