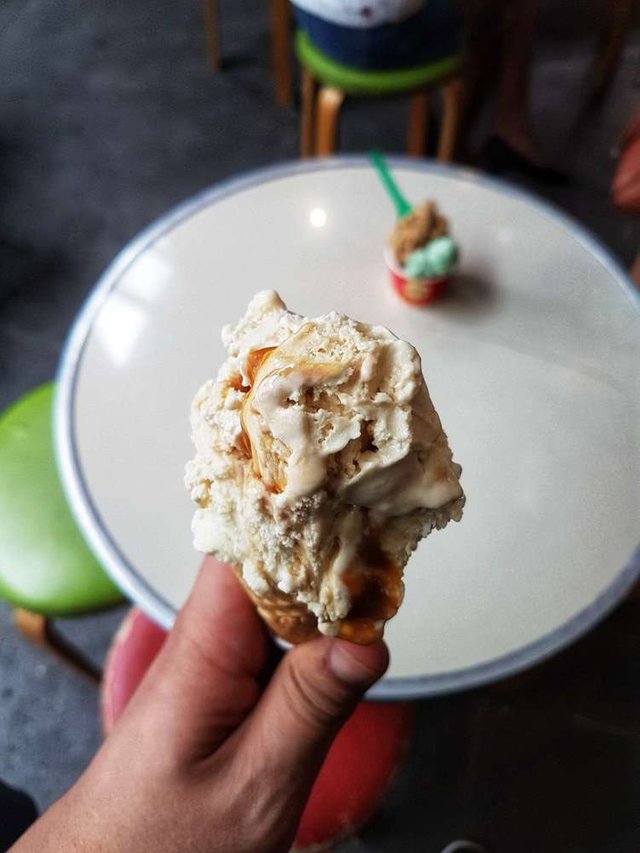 Are you an ice cream person or a gelato person? Some say that you wouldn't appreciate a gelato until you try it. The other day, I had my first try of gelato and I would like to share it to Tasteem community.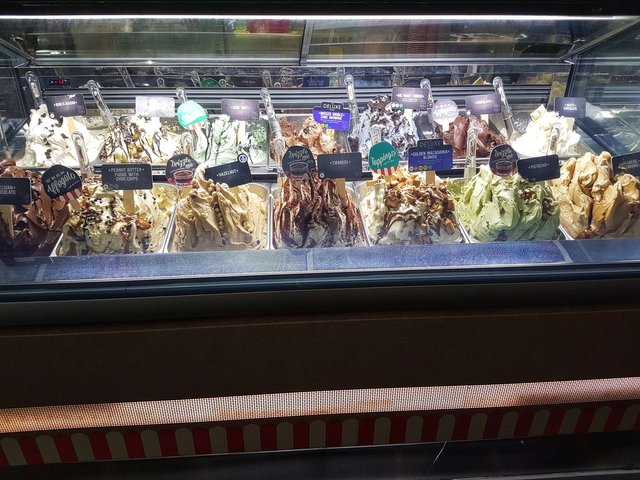 The gelato stall is called Gelatissimo, needless to ask what they offer, their name is already broadcasting it.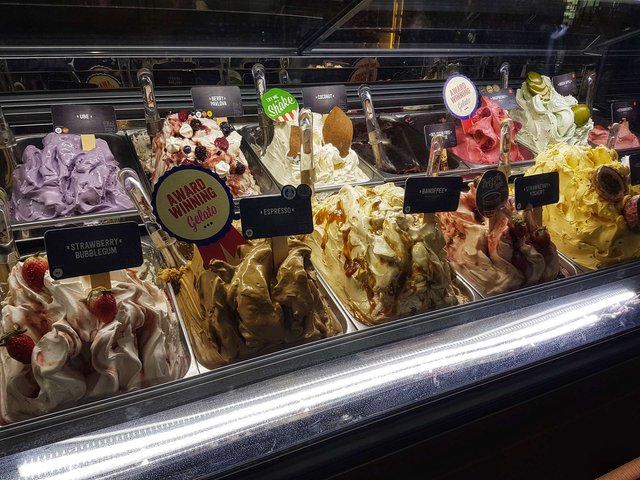 Looking at their awesome display of the variety of gelato that they have, I had a hard time selecting the flavor that I will have. Until I finally decided to go for the "Banofee". Although at first I'm hesitant to try it since I never had a combination like this one before - banana & coffee?
Surprisingly, there is a good balance to it, both flavours are complimenting each other. My worry that the banana flavor would taste unnatural in a gelato / ice cream is being busted by this one.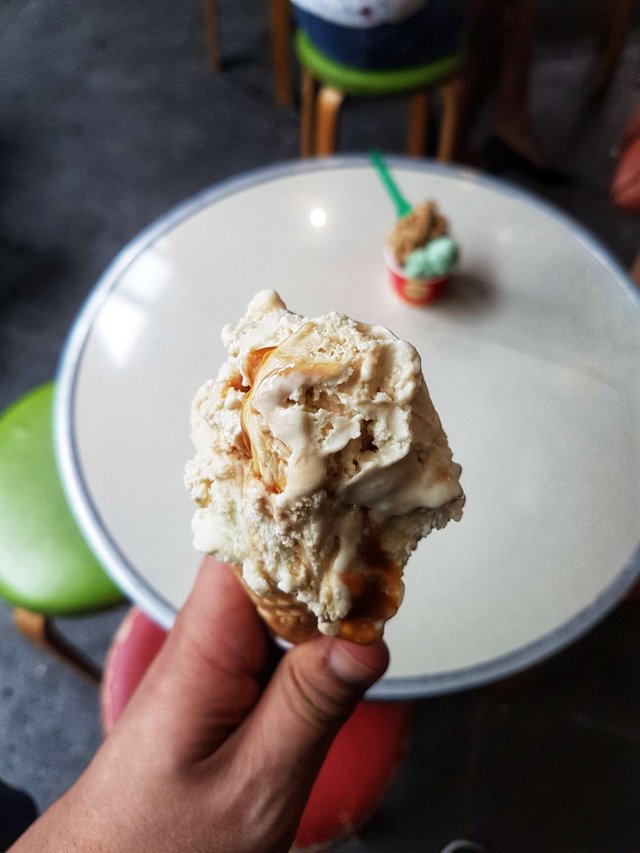 It isn't overly sweet and so I just can't stop munching on it. Their is a good balance to it. One of the reason why I'm not stoping on eating it is the fact that it melts much quicker than the regular ice cream. I learned that it has less cream and more on milk and that explains why.
Anyway, let me show how the place looks like.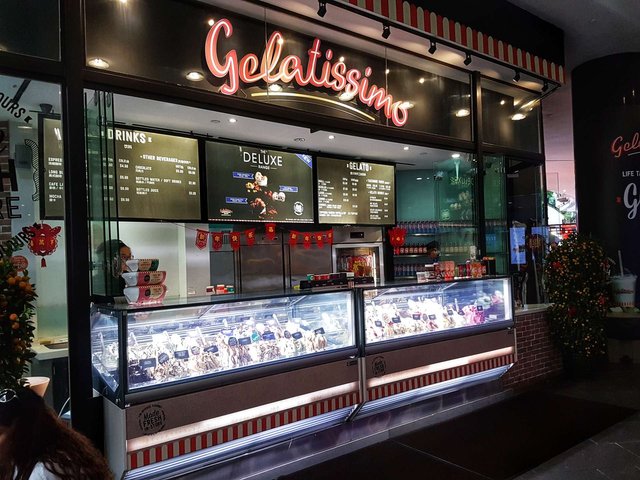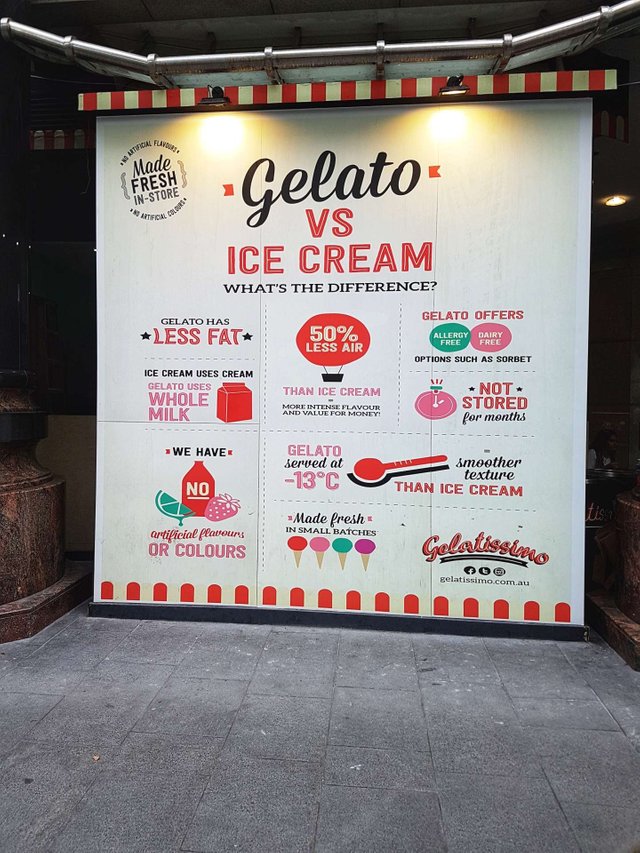 My overall rating for it is that it has diverted my liking for ice cream and now I'm a fan of gelato. I like the texture of it ~ silkier & softer than the known ice cream that I used to have. I think the temperature of gelato is something that is more desirable due to my sensitivity for chilled food. Not only that it taste great, it is also convinient to eat!
---
Restaurant Information

Gelatissimo



350 Orchard Rd, Singapore 238868
---
Gelatissimo's Banofee gelato!
This post participated in the Tasteem contest Cheap and Fabulous? Totally possible!