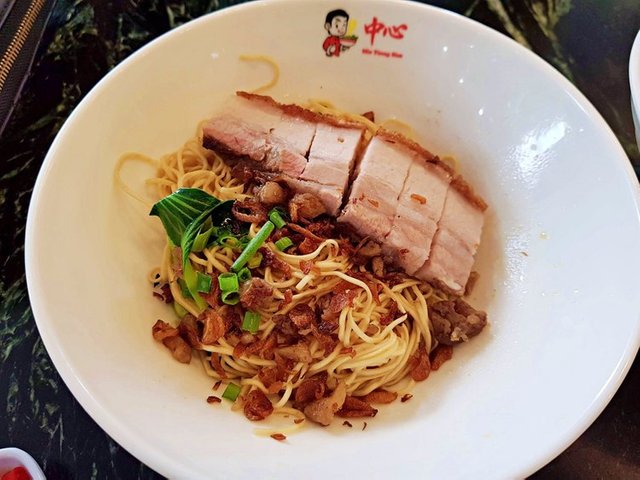 Hey, welcome back to our journey! This week we will post about our most favourite Chinese Food Restaurant in Medan!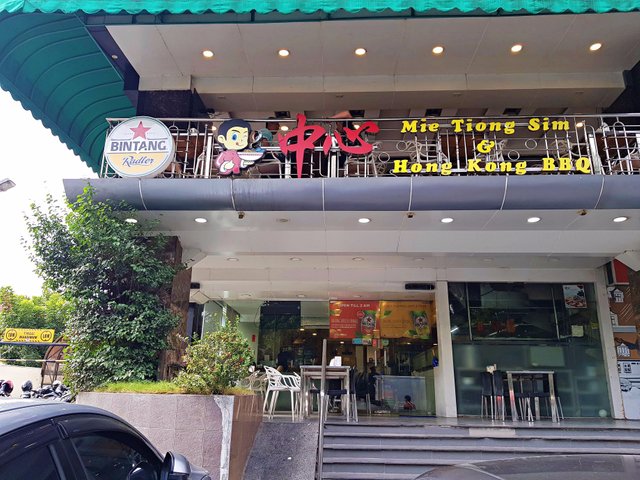 Mie Tiong Sim
Actually, this restaurant not only for Mie (Noodle) lovers, it also serves super tasty BBQ menu. But, It'll be another story for another day.
This restaurant located on the right terrace wing of Palladium Mall (Lippo Group), in the heart of Medan city.
The outdoor area is for smoking customers, while it's strictly prohibited to smoke in the indoor area. Look at that sign! This restaurant also provide various beers and open til 2 AM!
I gotta admit, I've gone many, many times to this restaurant just to break my diet plan at midnight with this tasty noodles and frozen beers! 😂
Ok, enough confessing, let's eat some noodles!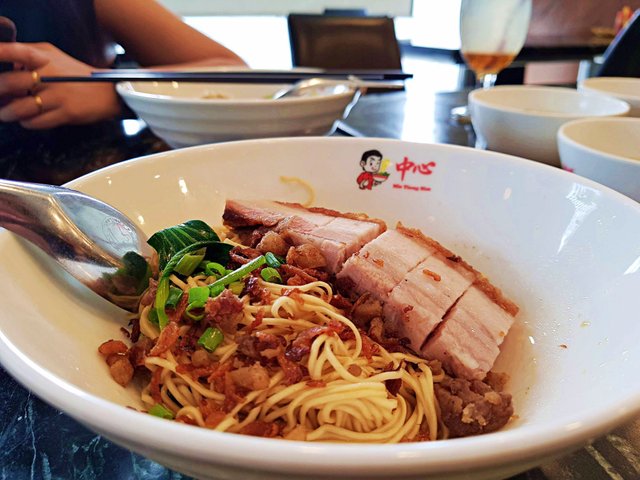 Bakmi Samcan Panggang (Roasted Pork Noodle)
Heaven knows I'm drooling right now! I can't find the right words to express how good this bowl of noodle with steamed veggies, roasted pork and sprinkle of fried onions.
It's so tasty and comforting, I felt pampered everytime I eat this bowl of heavenly meal!
The roasted pork is juicy at the bottom (meat section) and crispy on top. There's a cup of soup (you could ask more, free of charge), you could enjoy it the traditional way, or you could pour the soup to your bowl.
I love it both way tho. I like it dry when I eat it while enjoying some frozen beers, but I prefer it a bit wet if I'm really hungry (straight from the gym). I feel it's easier to digest if I pour some soup to soften the noodles.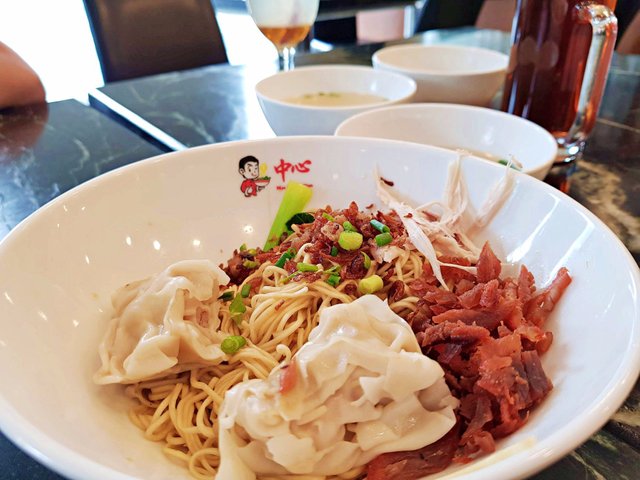 Bakmi Tiong Sim
This is the signature bowl of this restaurant!
It's good, and I believe it tastes above the average compared to similar restaurant in Medan.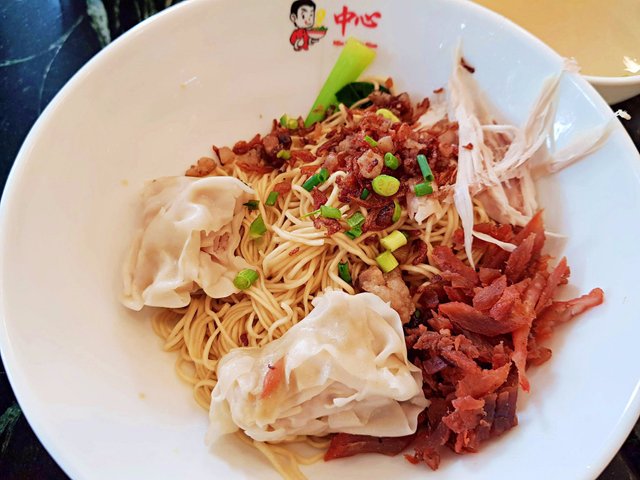 It features the generik Wonton (Pansit) Noodle, which is contain Wonton/Pansit (dumplings containing seasoned ground pork, usually steamed), Pakcoys veggies, shredded pork and shedded chicken. Sprinked with fried onions, too.
My tips to enjoy it...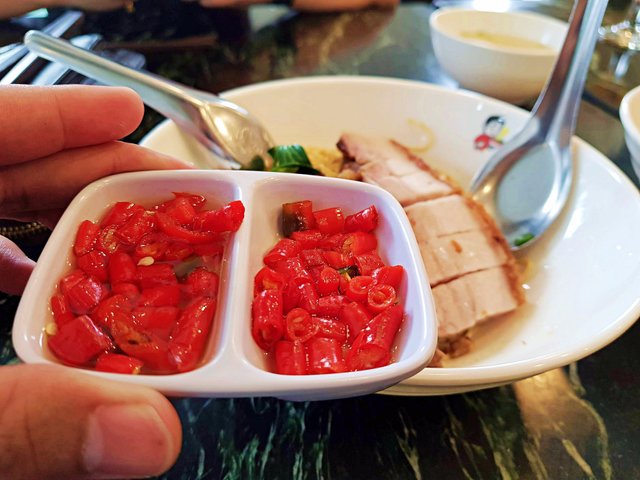 Don't add any ketchup or liquid spices! Use the chilly cuts, it's made with special vinegar and it improves the taste of your noodles really well!
If you want to try other options...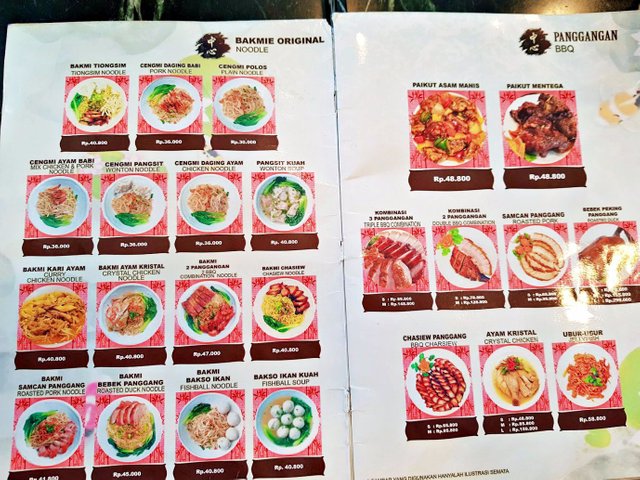 Mie Tion Sim Restaurant provides wide selections of bakmi (pork noodles), it also provides fried noodles!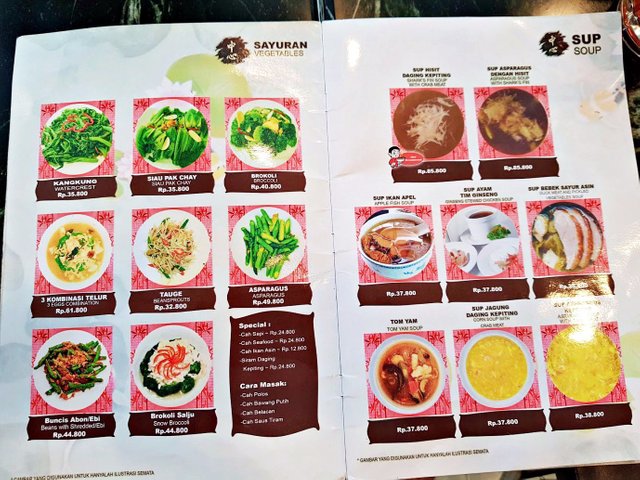 There are also some vegetarian menus available, lots of my friend said it's good too.
About the beers...
Sorry I don't have the picture of this restaurant's frozen beer ready on my laptop, but I do recommend it. Especially when I stop here by night. If you're happen to do so, remember my advice, don't pour the soup into your bowl. Eat it dry, so you can enjoy it better with your beers!
Thank you for stopping by!
Show us some love, hit that upvote button and give us a follow! We won't disappoint you!
Cheers!
---
Restaurant Information

Mie Tiong Sim Resto & Cafe



Jl. Kapten Maulana Lubis No.8-6, Petisah Tengah, Kec. Medan Petisah, Kota Medan, Sumatera Utara 20231, Indonesia
---
Mie Tiong Sim, A Real Treat For Chinese Food Lovers
This post participated in the Tasteem contest All about noodles