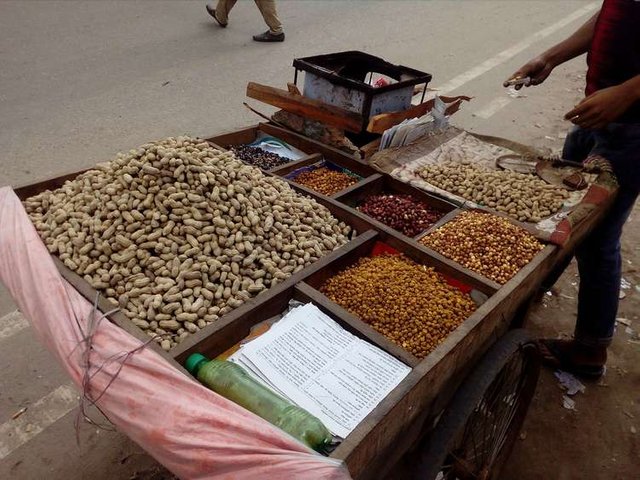 Getting fried nut instantly is a awesome street food here in Bangladesh. You can find out a lot of stores here and there in the street.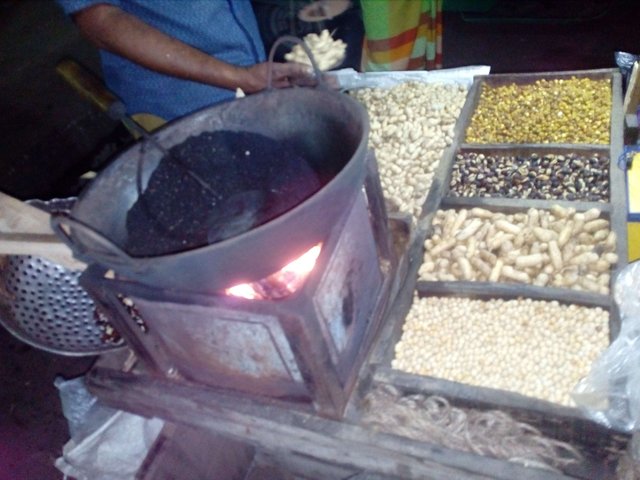 Here you can see, there is a cooker/burner there. They fri it with some sands and instantly you get fried peas, nuts etc.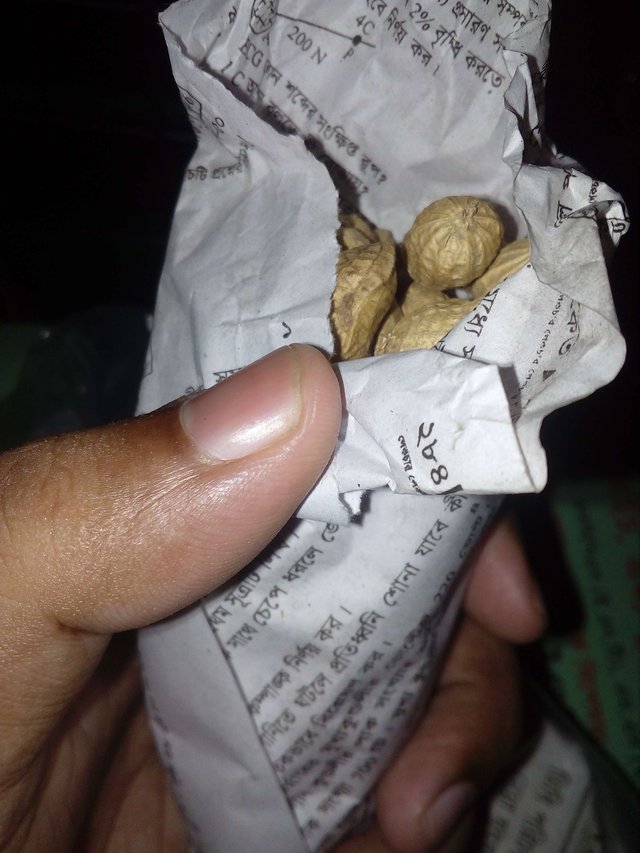 During evening these street food is very common and people love to have this food while walking through the road or gossiping with frinds or enen watching any sports.
The most attractive feature of this food is crispy and hot (as instantly served). You may have tasted a lot of nut and pea fried in your life. But this instantly fried one is very different from those. Thats the reason its very attracting street food here.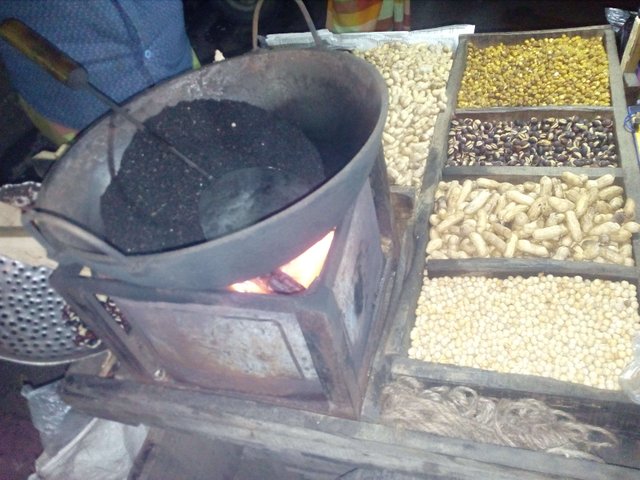 Price is very much reasonable. The packet shown in my hand costs only 15 cents. The overall price range is 15 cents to 1 US dollar for all kinds of variety of this size packet.
** My overal rating for this food is 4/5
---
Restaurant Information

Khaja Vaja Stall



Kandirpar, Comilla, Bangladesh
---
Fried Nut, Pea Street Food
This post participated in the Tasteem contest Street Food