Tacocina Brooklyn (review)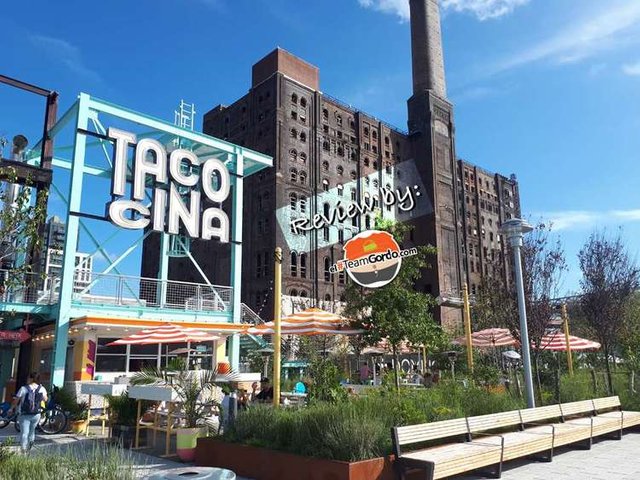 A few weeks ago we we're traveling in NYC and we were crossing the east river by the Williamsburg Bridge when we spot in the distance a giant sign of tacos. We're Mexican so our first reaction was a sigh, but then we filled up with curiosity. So we dig a little into that sign and found out it was a new restaurant in the brand new Domino Park in Williamsburg.
The next day we went to that park with skepticism to try those American Tacos and they were actually good. Not quite a Mexican Taco but just for the flavors because technically they met the requirements of a soft tortilla taco.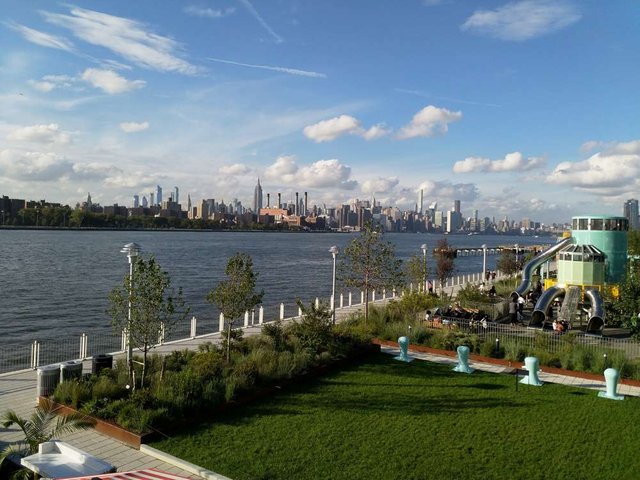 But fist I want to show a little bit of the park because it's a spectacular location. Brand new, just by the East River and you got an amazing view from Manhattan. Later we'll share on Steemit a post about that Park, It's called Domino Park.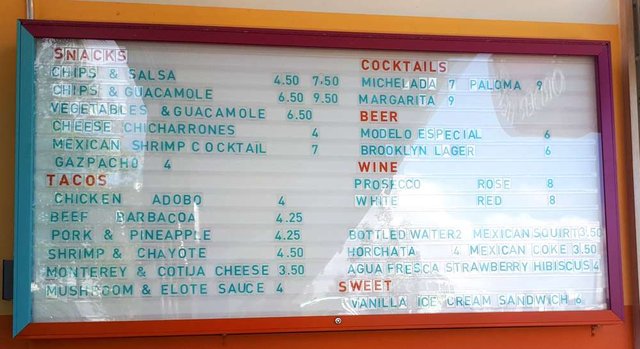 Here's the menu. It's short, cheap and full of flavor. You can get an impressive variety of mexican beverages from a very typical Horchata flavored water, mexican beers, mexican sodas and mexican cocktails (here they doesn't count as cocktails but in another country it's allowed, I guess)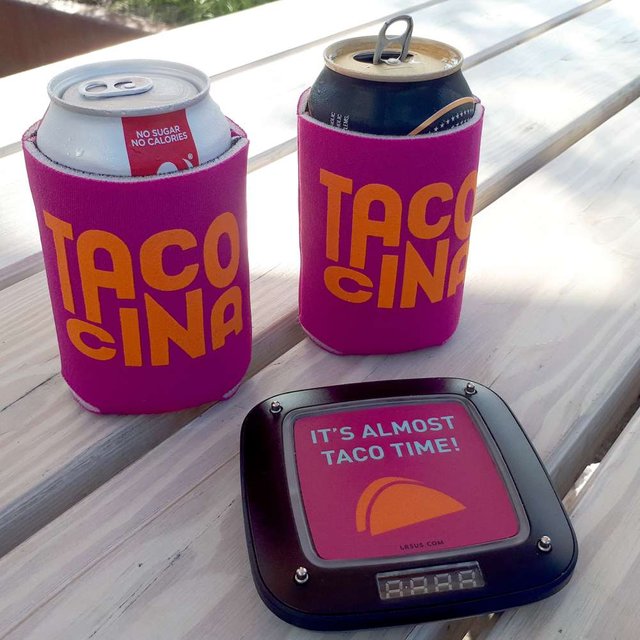 Since we knew all that drinks we went for a local beer, the Brooklyn Lager and a diet coke (you know to keep in good shape). As far as we know that are made just a few blocks away from that park in the Brooklyn Brewery it was really sunny that day so the beer worked just fine. They give you the drinks and you need to wait to your order.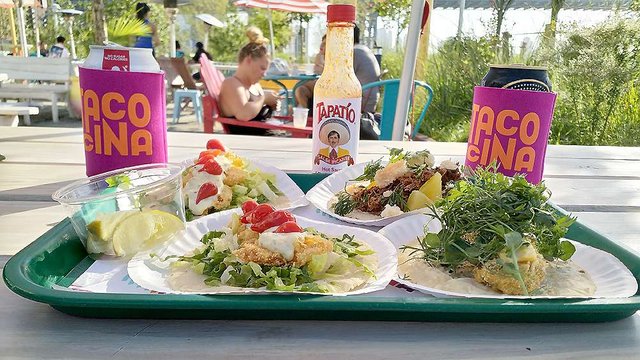 In a new place we try to taste as much as we can, so first we ordered 1 of Pork & pineapple, 1 of mushroom & elote sauce and 2 of shrimp & chayote. As you can see they look all good and for me the most interesting was the pork one because it was a combination of American BBQ and Mexican Cochinita Pibil. It was something in the middle of that and it was really, really good. It was so good that we ordered a second one.
We also ask for a Monterrey & Cotija. It was also very interesting because Monterrey is an American cheese and Cotija a Mexican one. The way they put it together was different, you can see it in the picture. For us it looked more like a Quesadilla, similar to a taco but folded in half and with melted cheese. You might notice its brown o red, that's because the outside part is not a tortilla is a crust of melted Monterrey cheese, then on top of that was the tortilla and then in the middle of everything the Cotija cheese. This one and the pork tacos are a must to try here.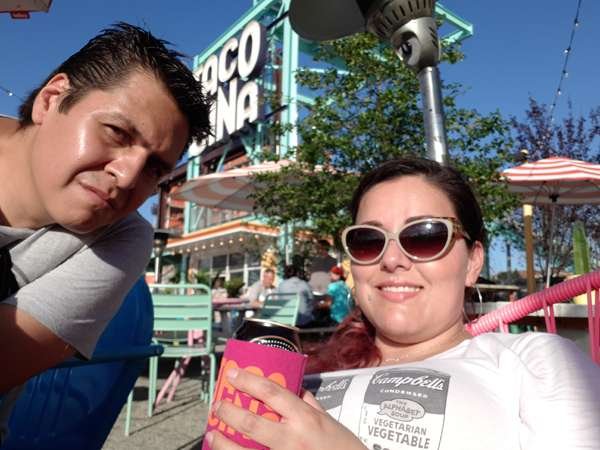 That's sweety us, sorry for that but it was too hot.
I definitely recommend this place to chill out, enjoy the view and the food.
Til next time!
Saludos!!

---
Restaurant Information

Tacocina



25 River St, Brooklyn, NY 11249, USA
---
Tacocina Brooklyn (review)
This post participated in the Tasteem contest Cheap and Fabulous? Totally possible!