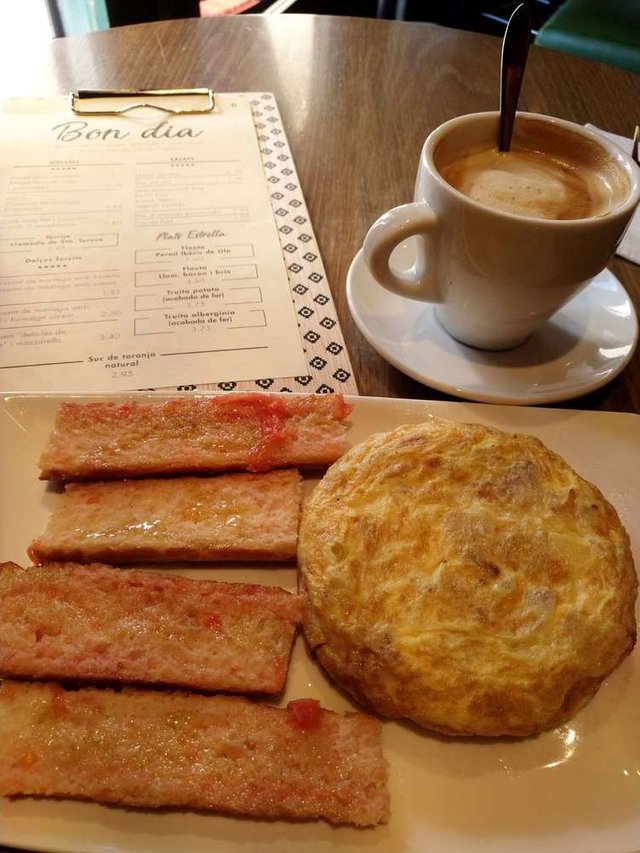 Last week half of the team was in Barcelona, Spain for a tech event. There was a lot of work and a little time to indulge but any way I manage to eat nice at least a couple of times.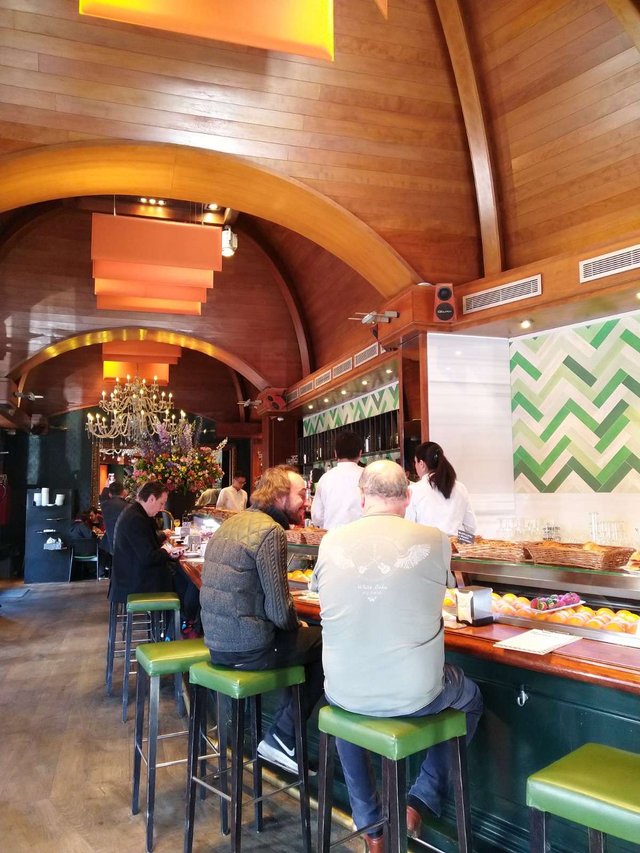 Every time I get to Barcelona I try to eat here because is very traditional place, the food is great and you can see a lot of locals in here. Also there is a special dish called Camembert Crujiente, I dreamed about that plate since the last time I was here. And that's why Ciutat Comtal is our choice of the week.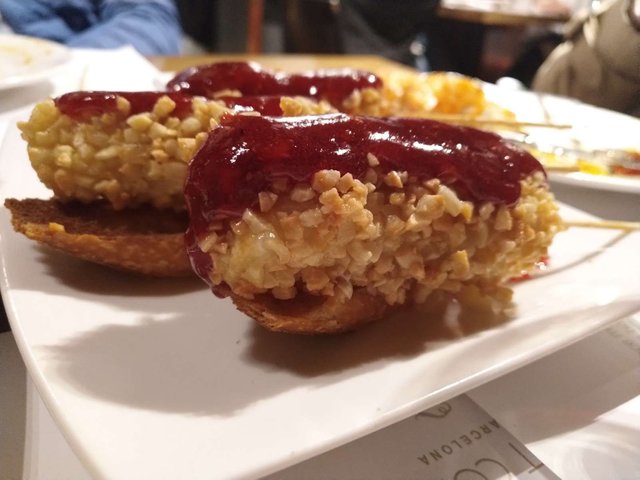 This is the Camembert Crujiente. It a piece of cheese deep fried with some crunchy stuff on top over a piece of bread.
The location of Ciutat Comtal is great because is in the middle of "Las Ramblas" a neighborhood that is a must if you are in town.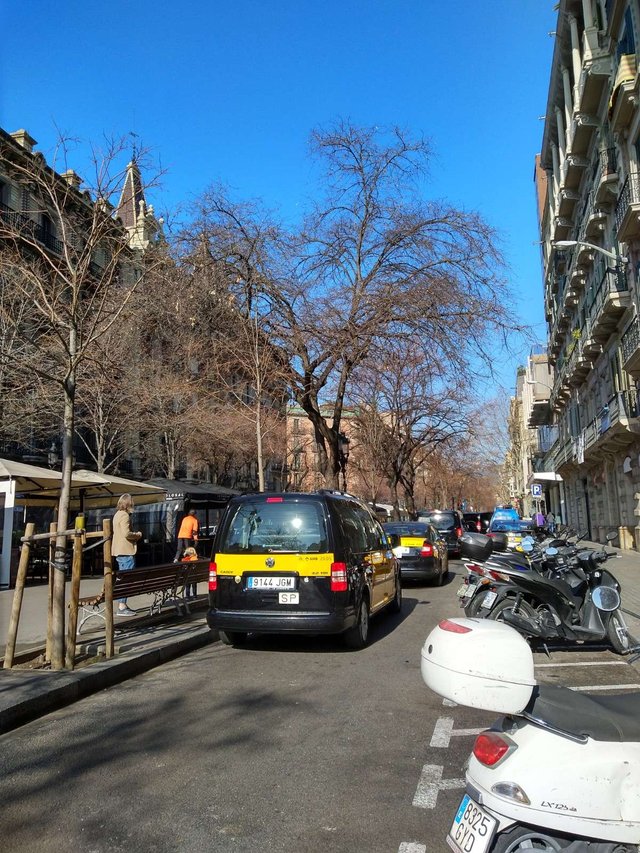 This is a picture of the street just outside the restaurant.
This time I had breakfast by myself and dinner with some coworkers. For Breakfast I had a Potato Tortilla (kind of an omelet but different and heavier) and a "Pito Caliente" (kind of a tiny baguette). And yes I said pito caliente, my Latino followers are going to laugh about this name because it translates as hot penis, but it is only a tiny baguette with meat and cheese.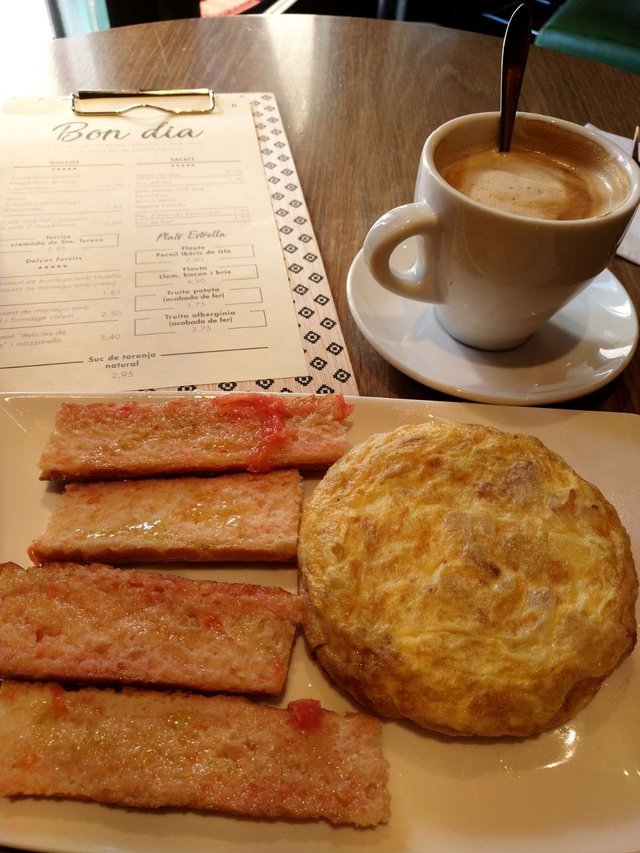 Tortilla de patata and coffee
The thing on the left is the "Pito Caliente"
As you can see the place is nice, it's no really cheap but the prices are ok but because the food is pretty good you won't mind the price.
I definitely recommend this place and will eat here the next time I get to Barcelona for sure.
Saludos!!
---
Restaurant Information

Ciutat Comtal



Rambla de Catalunya, 18, 08007 Barcelona, Spain
---
Ciutat Comtal Barcelona in Spain a Tasteem Review
This post participated in the Tasteem contest Your weekly choice