The strawberry season now... Almost all of the cafes in my hometown offering strawberry's dessert. Today we trying out their Strawberry Yougurt Drink, Strawberry Cheezy Cheese, and Strawberry Waffles.
The yougurt is very creamy and sweet. The ice blended yougurt cooled down our body in the sunny hot day.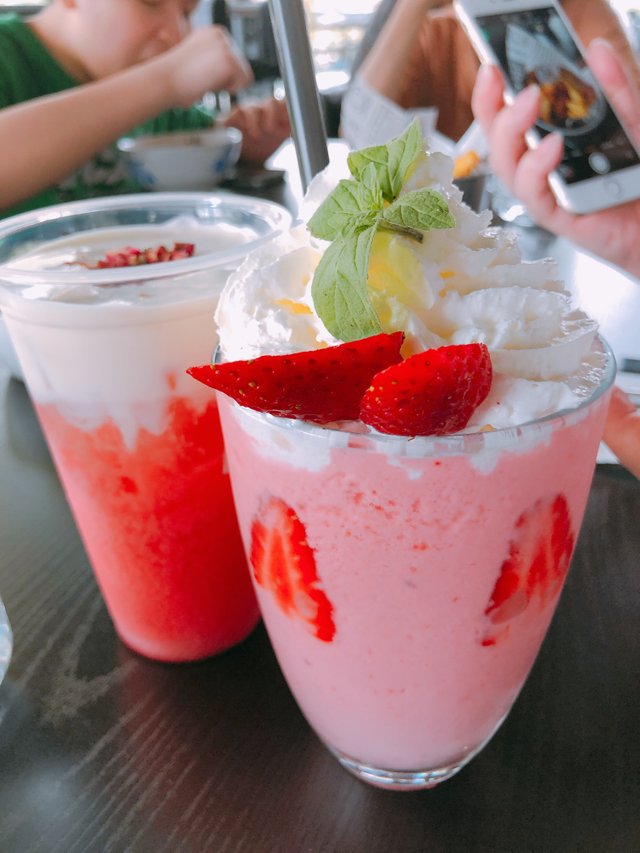 Everything look so beautiful and yummy....
I really love the waffle which is crispy on the outside and soft in the inside. The sweet strawberry jams and the fresh strawberry make it even more delicious and tastier.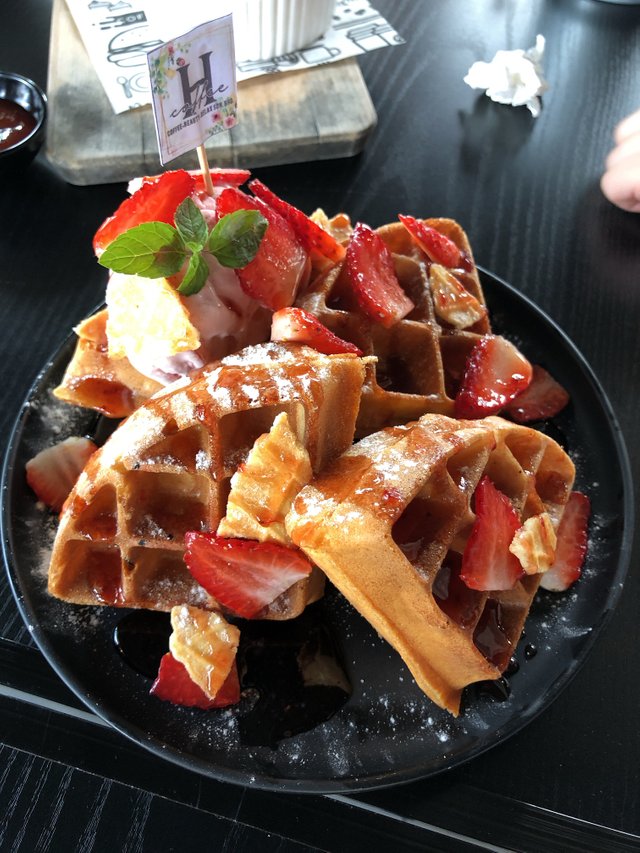 This is the strawberry juice which come with a layer of cheezy cheese on top. The cheese creamy even out the taste of the strawberry juice, not too sweet. Love it.