Hello, friends! Since today we had sunday service in church at noon and after finished it was still 2pm and not yet dinner time so for the dinner we would like to think bout something to eat.
And then we thought, why didn't buy one of mom's favorite?
The food stall was located in delicae food court at Senayan City, South Jakarta.
Here was the outside of the foodcourt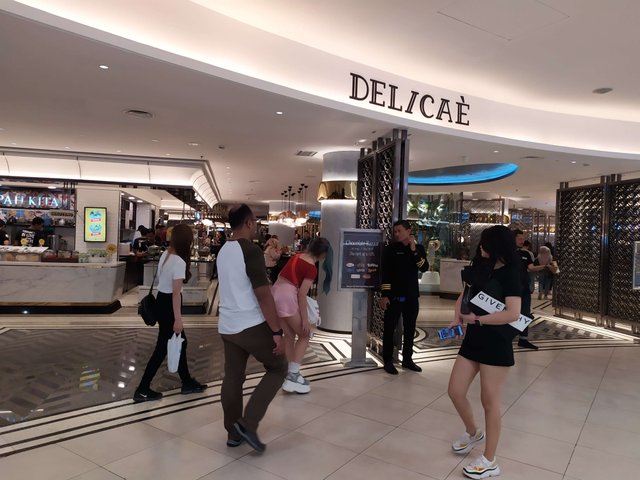 The dining area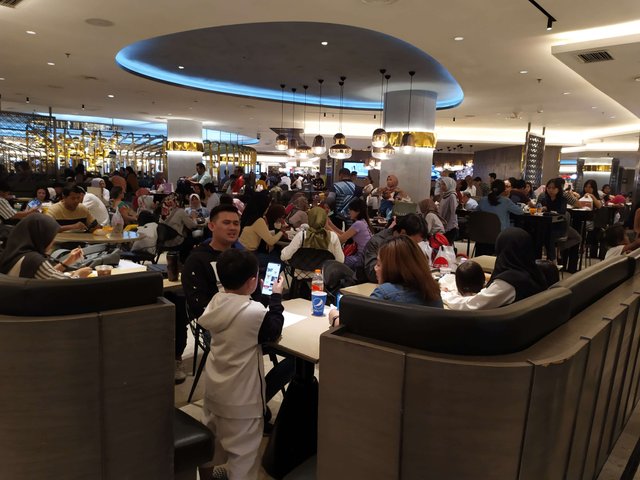 The dining area here was large, clean and neat. But is always crowded here so if you are in Jakarta and want to eat something here, don't do the things ontime, you gotta be earlier come.
The food stall's name was bakso afung (afung meatballs).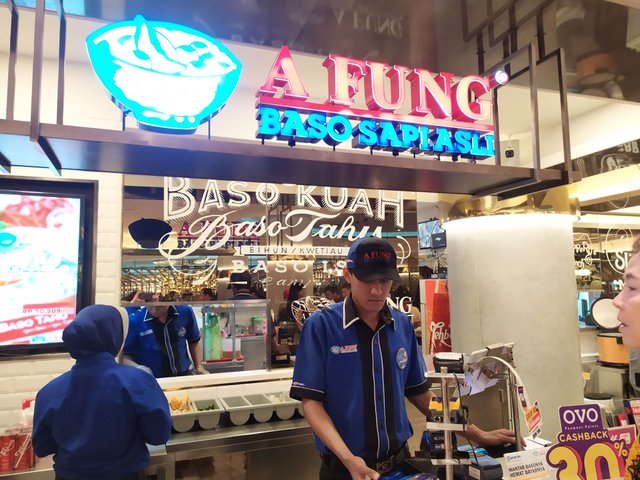 It was like other ordinary stall, small but the service was great. They served everything quickly and correctly.
The food menu here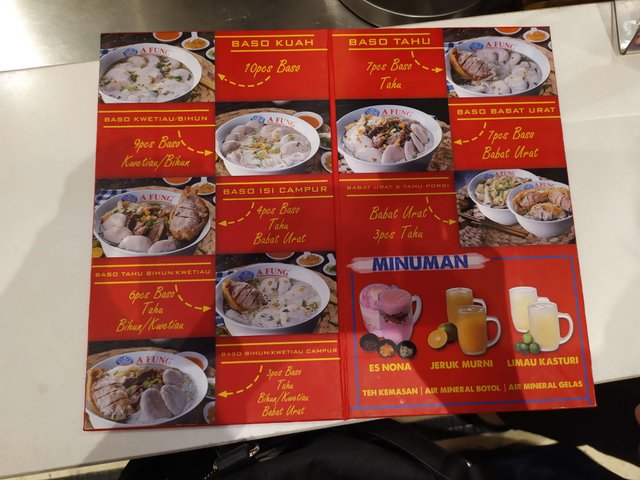 They only sold meatballs.
What we bought was a package of bakso tahu (tofu meatball). It contained 7 meatballs (usually mixed between the flat meatballs, and also rough meatballs) and also a tofu meatball. The rough meatball also contained mushroom.
Here how it looked like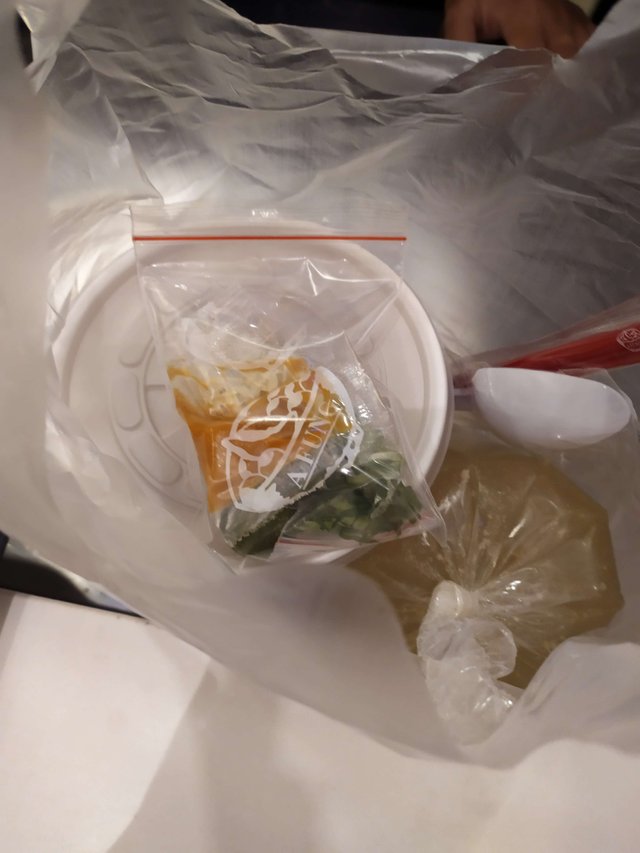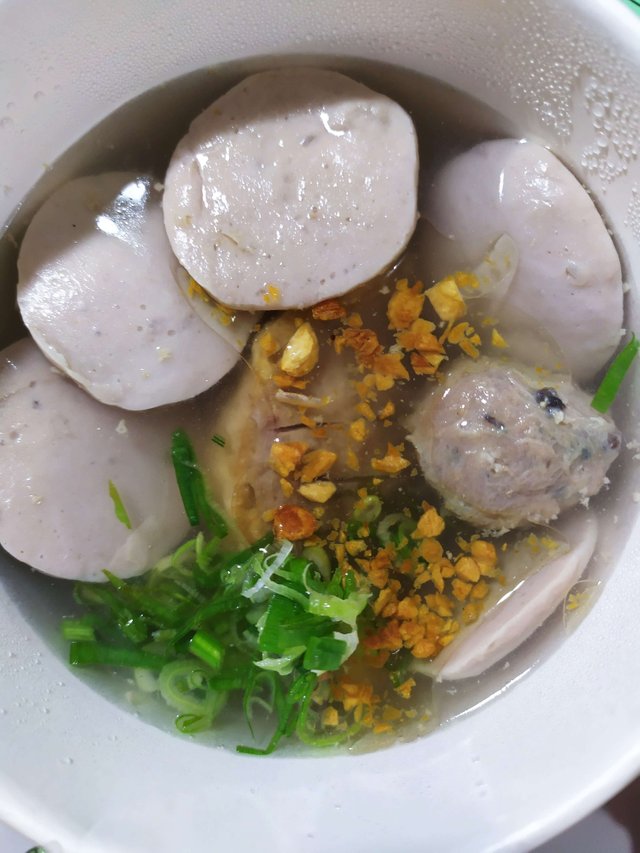 The flavor of the meatballs were all tasty, yummy and also savory. The tofu felt soft and the meat there had savory and tasty flavor. And for the soup, the meat broth was really tasty. And they always gave the fried garlic and oil on it to make it even more tasty.
I invite you to try
Bakso Afung
Delicae foodcourt
5th floor Senayan City
South Jakarta
open daily 10am-10pm
---
Restaurant Information
Bakso Afung



1, Jl. Asia Afrika No.3, RT.1/RW.3, Gelora, Kecamatan Tanah Abang, Kota Jakarta Pusat, Daerah Khusus Ibukota Jakarta 10270, Indonesia
---
Indonesian chinese meatballs for the take away
This post participated in the Tasteem contest Takeaway