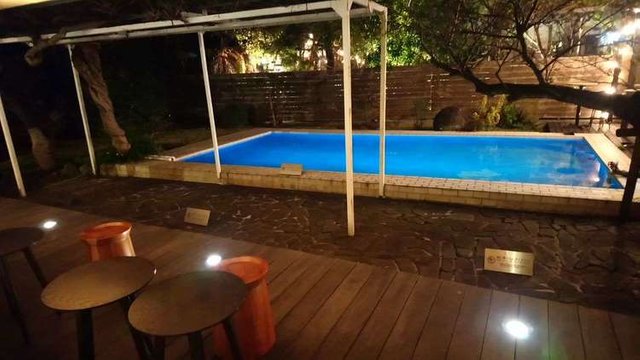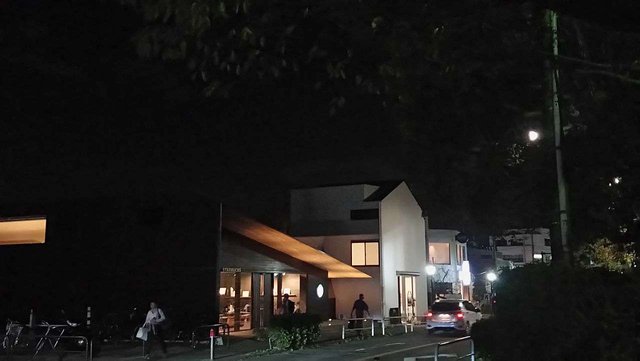 We visited this lovely cafe in an October night last year when we were staying in Kamakura of Japan. Onarimachi is actually located just a few minutes from Kamakura Station - you may check this elegant and classic station from my recent two posts [1,2].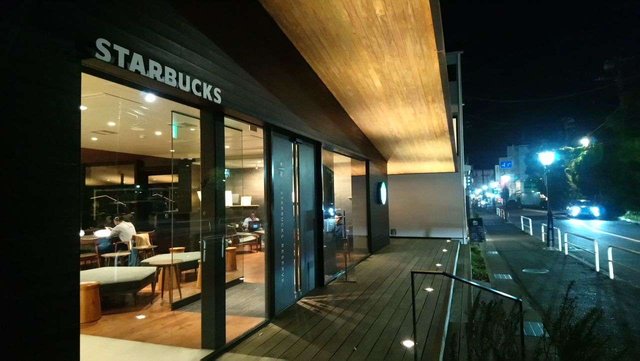 This cafe ranks #2 in the 10 Most Beautifully Designed Japanese Starbucks by the Fast Japan travel website and we had the first hand experience to enjoy its tranquil ambience.
According to the intro of this website, before Starbucks took this place, this location "used to be the residence of anime artist Ryuichi Yokoyama." whose works are on display in the shop. According to my wife's info collection, the famous pool on the terrace was the house pool for the previous owner and was kept as a decoration when Starbucks took over. Great move! really...
The main structure of the cafe is wooden and it is spacious. It is very impolite to take photos of the customers inside the cafe, especially in Japan, so I barely took any. As the website describes, "they have not only standard tables or sofas, but also a high ceiling, open space faces the garden, and even the pool. In spring season you can enjoy coffee, seeing cherry blossoms tree in the garden. This must be special relaxing moment." lovely, isn't it!?
We deliberately sat outside by the pool. The weather that night was very pleasant. We ordered some normal Starbucks drinks and cakes to enjoy here. Our 6yo boy TT was infected by this aura and amazingly spoke with very low volume. The design of the terrance with a small pool is also very japanese - simplistic. So, all in all, that one hour we spent there was very relaxing and comfortable.
It doesn't mean you cannot chat with your friend. You certainly can. Just don't talk with too much energy. It is certainly a great choice if you just want to spend some time alone and think about meaning of life. :)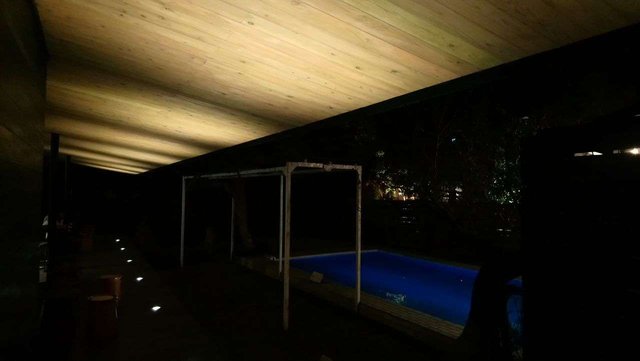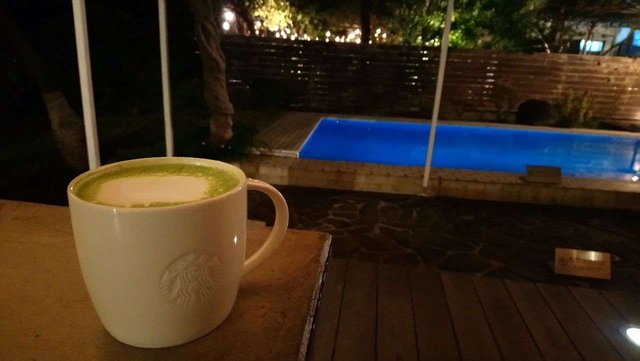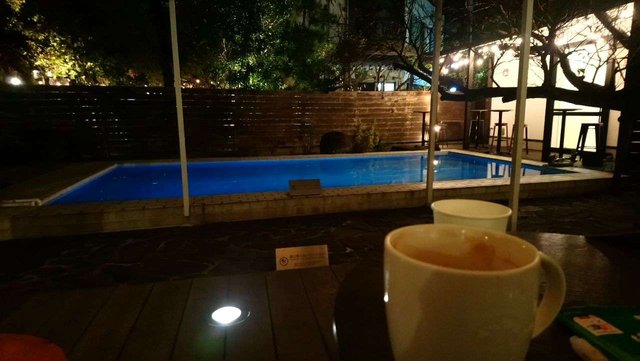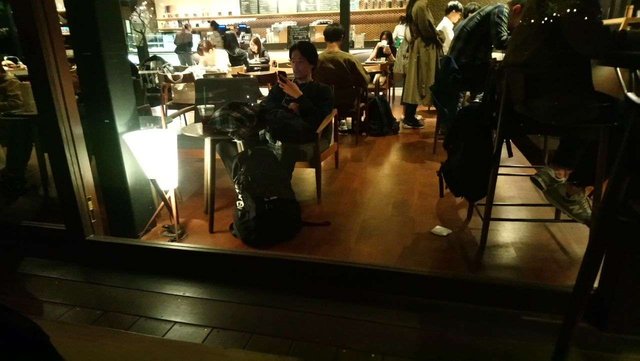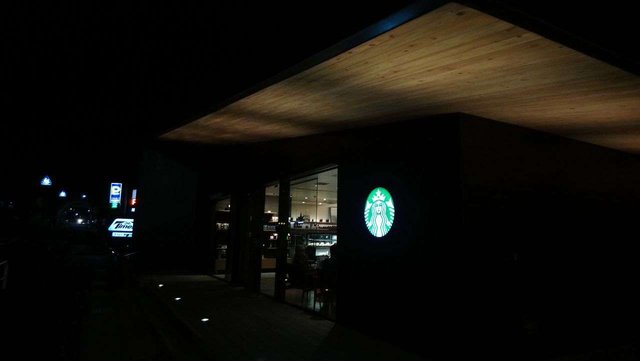 ---
Address: 15-11 Onarimachi, Kamakura City, Kanagawa Prefecture
Access: 4 minutes walk from Kamakura Station
Hours: 8:00 AM – 9:00 PM
Phone: 0467-61-2161
---
伴水一方的星巴克
這間星巴克是我們到鎌倉時去的。那時只知道這間咖啡廳很有名,因為戶外區有一個小水池。我們是晚上到的,天氣很舒服,這間星巴克是木造建築,非常寬敞具有現代感,但我們主要有興趣的就是能在泳池旁喝杯咖啡。很幸運地是我們有位子,就在小水池旁。水池據說是前藝術家屋主留下的私人泳池,星巴克特意留下,因此成為一個特色。純粹觀賞,可不能下去游泳喔!簡單的庭園設計,藍色的池水,夜晚的星空與微風... 真的是很舒服很愜意的一間咖啡廳喔!
---
Restaurant Information

Starbucks at Kamakura Onarimachi



248-0012, Japan
---
Cafe by the pool - a beautiful Starbucks at Kamakura Onarimachi
This post participated in the Tasteem contest Beverages with friends