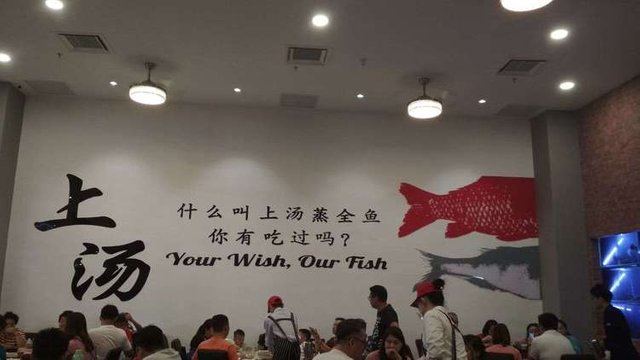 How often do you have a chance to have two fresh fish cooked right in front of you and eat it there and then? Let me introduce you to Siong Tong Gai(literally means the street of live stock). You pick the a type of fish, they get ready with a bowl of stock, throw the fish in and cook it on your dinning table, to ensure freshness.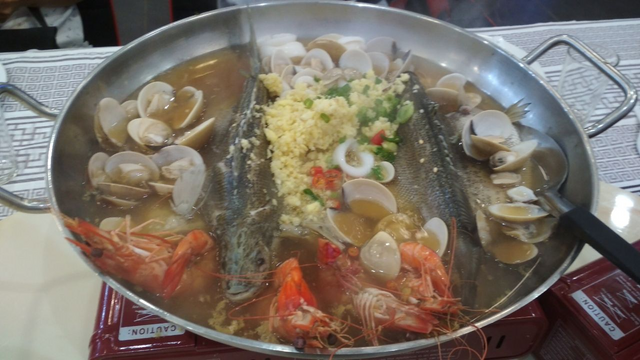 Here we go, usually a small family would go for 1 fish, but we choose 2 since we're 12 of us. Other than the fish, we also added clamps, squid, and prawn.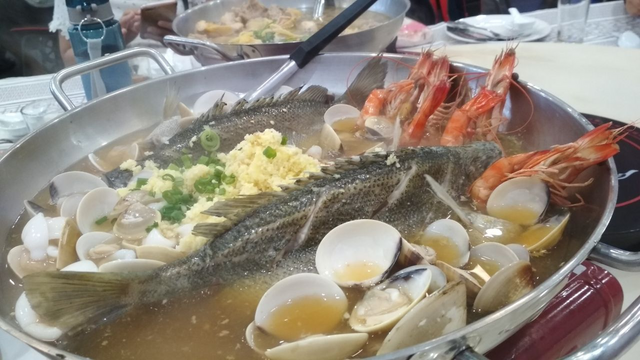 From this angle, you can see the fish body already pre slotted so it cooked faster. The prawn are put at the side to avoid being overcooked since prawn has a smaller body and basically the flesh are well protected by the shell, and therefore once it's overcooked, it tends to expel water from the body and start to shrink.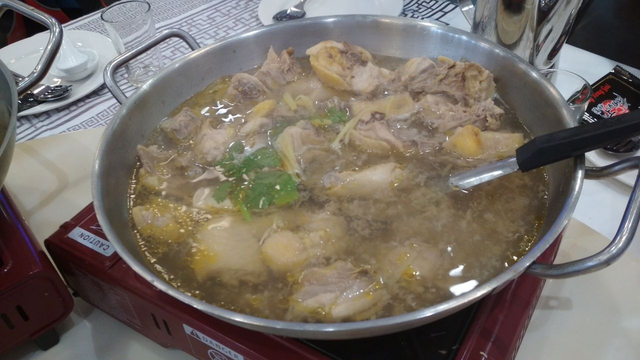 We also ordered half a chicken soup, and the chicken is really greasy as you can see from the photograph, there' s a layer of animal fat floating on the soup. Mom say, pig fat is bad because pig is fat. Chicken fat is alright, because Chicken are small. I know right!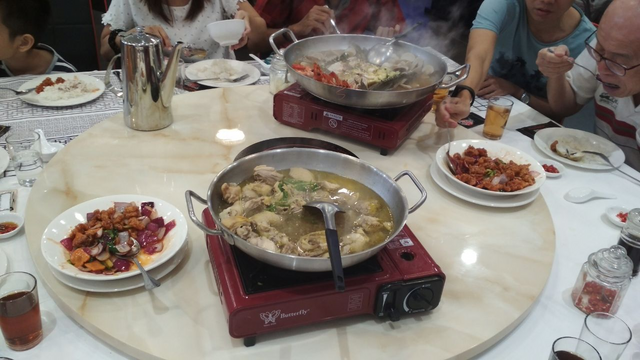 And family with many childrens, including the big children like myself are generally going for the crunchy sweet sour pork, to an extend we need to order two bowl, so we don't fight each other.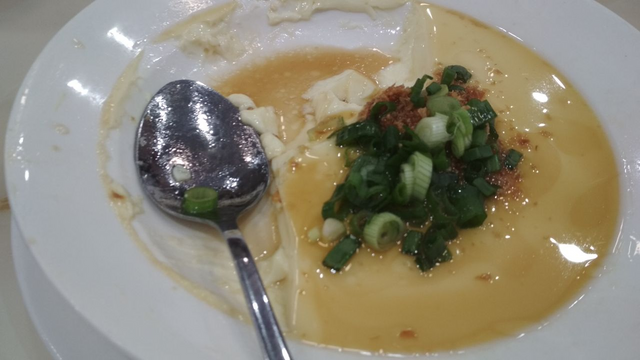 We have this special dish of steam egg. Does it somewhat reminds you of caramel custard? Well, this is a salty version of that. Trust me, if you put a portion of this into white rice, squash them and eat together, you won't regret it.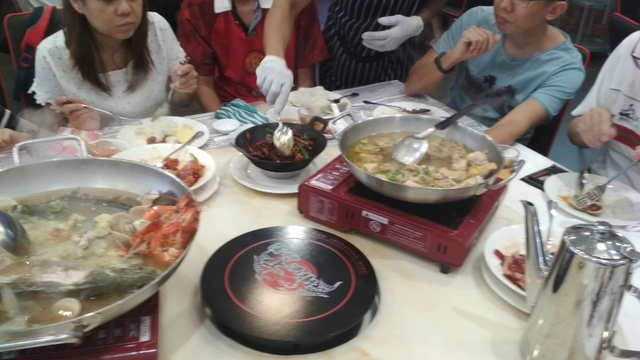 Came the pork belly slices cooked with salted fish. This is more like a Chinese version of bacon.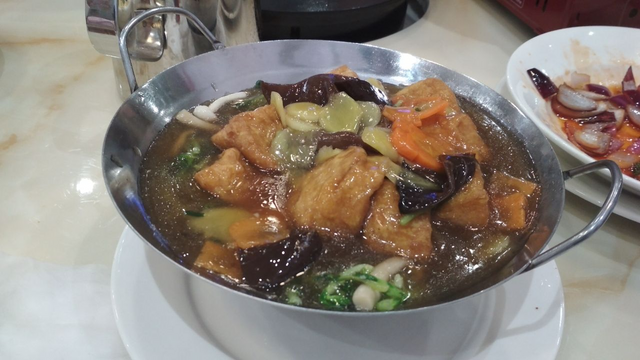 We also added another pot of tofu beancurd with vegetable and mushrooms. The tofu has a unique crunch on the outside layer, but what drove me nut is the intenal, so soft like if you put the whole thing in your mouth, the tofu will somehow find away to slip through your throat.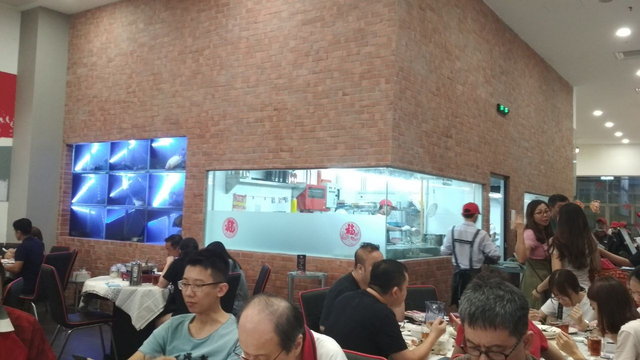 The kitchen part was originally Marry Brown our local fried chicken shop but in the end they wind up, sitting here looking at the kitchen does brings me a lot of memories.


Last but not least a Panoramic view to show you the environment. Its clean, but extremely crowded place. Take a look at the queue by the front. Its not exactly cheap as we spent RM470 for a dinner, but satisfaction is guaranteed.
---
Restaurant Information

Siong Tong Gai (Kepong)



F17, Aeon Metro Prima, Taman Kepong, 52100 Kuala Lumpur, Wilayah Persekutuan Kuala Lumpur, Malaysia
---
Your Wish, Our Fish
This post participated in the Tasteem contest Your weekly choice