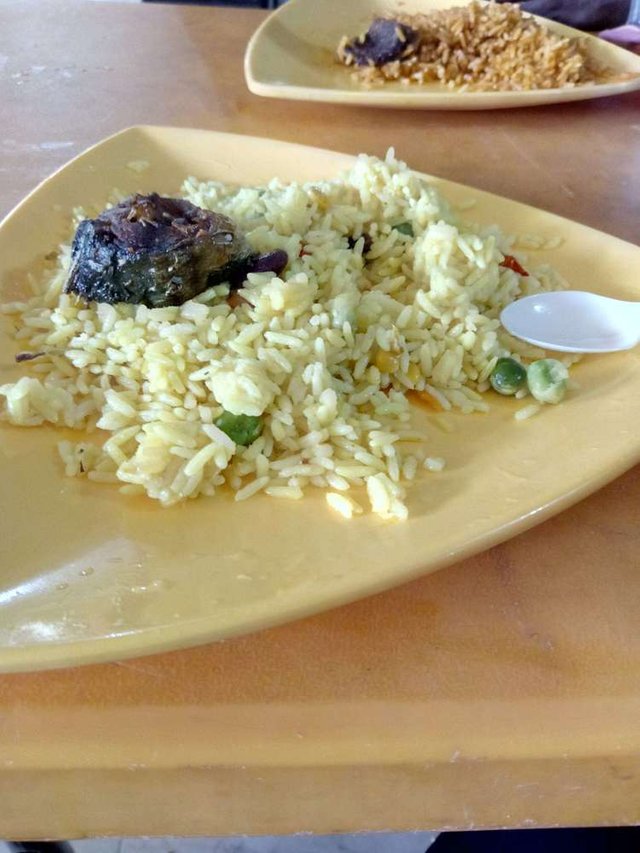 Today i was seriously hungry, and i entered my church restaurant which is living Faith, i was looking for food to buy, according to my findings, this restaurant was established about ten years ago and is one of the best restaurant in that environment.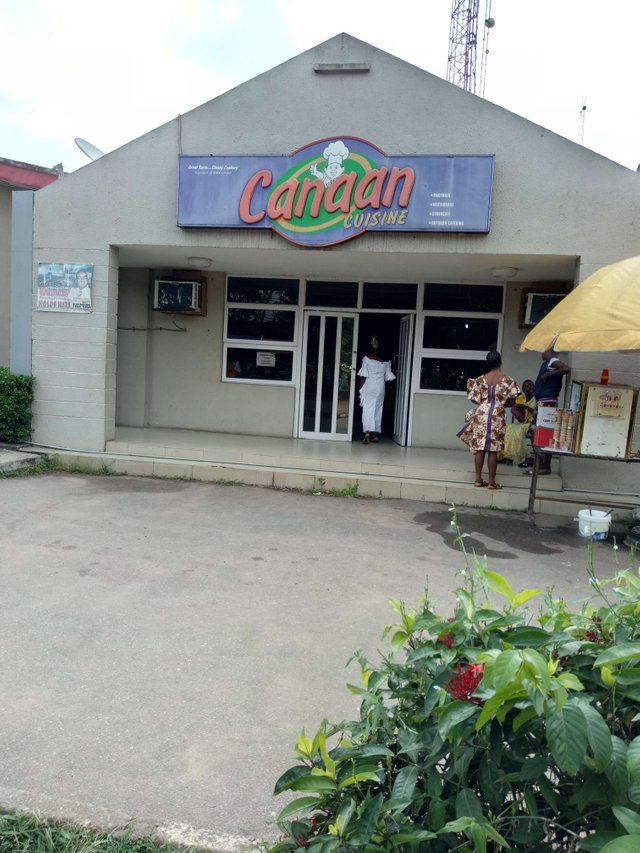 this restaurant was located inside Canaan Land, ota-Ogun State. this is where you can see difference local food, such as pounded yam, cassava flour, eba, and difference soup like draw soup, ogbonno soup, melon soup, vegetables soup and so on. the below picture are food and snacks price liste in Canaan Cuisine.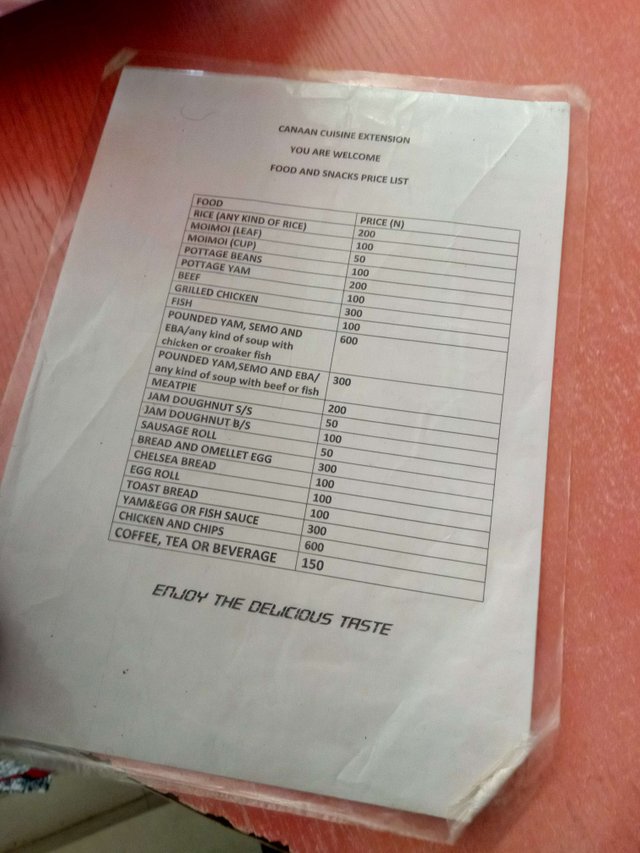 Although, today was not my first day at Canaan Cuisine restaurant. i have been eaten there for long time but today food was excellent. i felt like eating more plate but am out of cash.
look at the interior part of it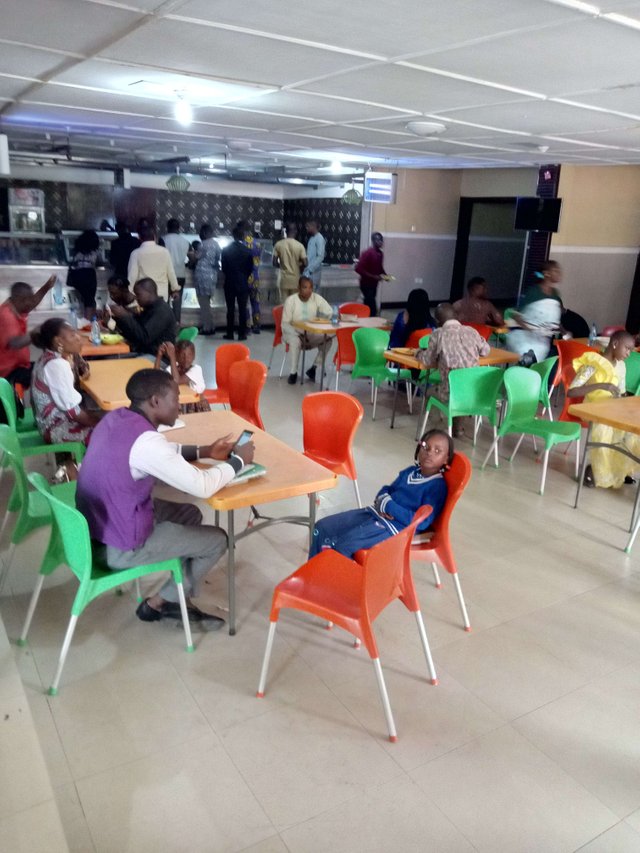 Everybody in the restaurant were eating, the funniest part of it is that, everybody finished what they bough including me.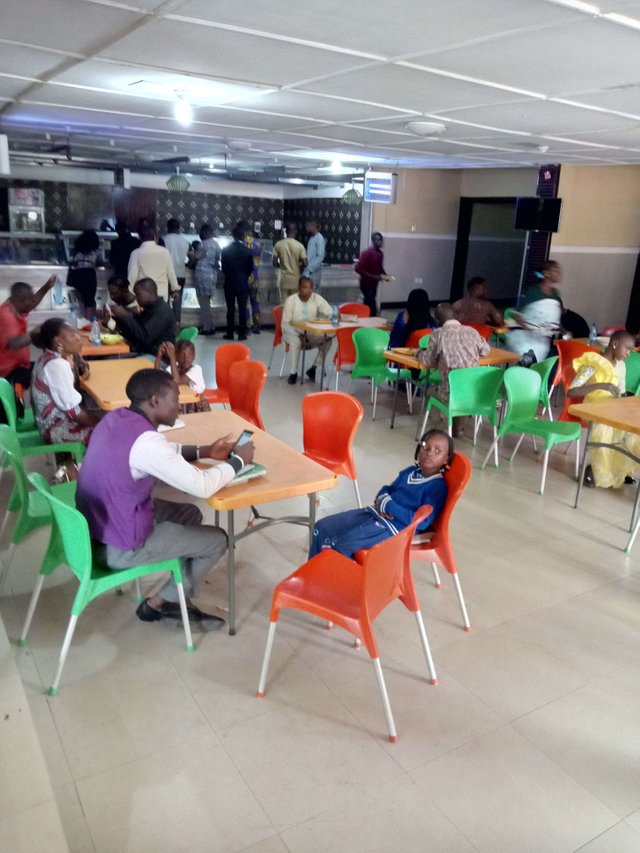 the environment of the restaurant will make you want to eat, it was so neat and good. when i compared the last time i entered the restaurant about some months ago, there was a bit differences of taste compared with today.
According to my findings, the restaurant is most patronized by congregation, the reason is that the restaurath was fenced together with church, and they patronized the restaurant most on Sunday's.
I met a married mam and his family there, i asked him question, if i directly asked him, he might not give me the answer i wanted, i indirectly asked him that 'you love this restaurant very well, and he said why di I asked him like that, i said' you came with your family, and he said' of a truth am right' he said 'anytime he and his family comes to this church, this is where we eat. he said after eaten i used to buy takeaway and take it to my home.
this is photo of me eating fried rice and fish below.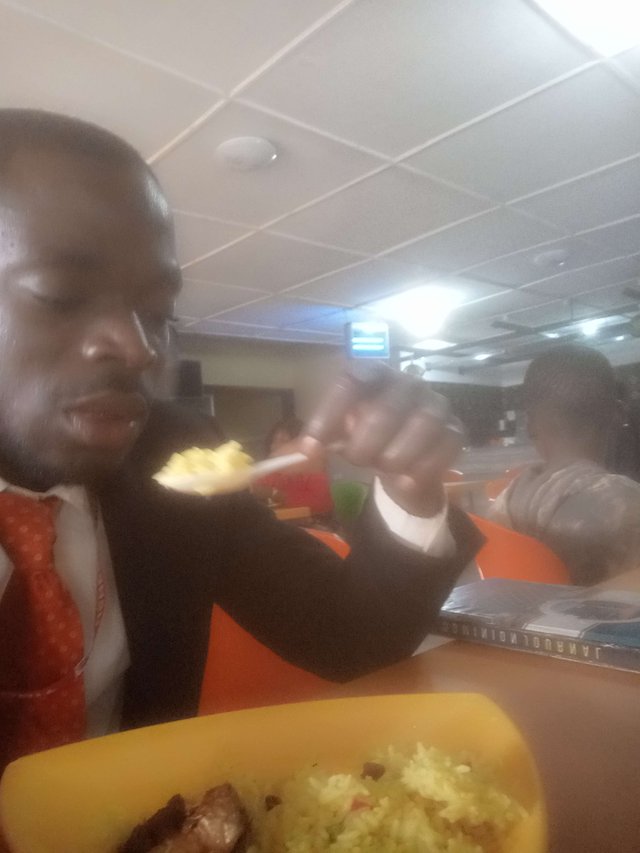 this is the kitchen of the Canada Cuisine below, when i wanted to buy food. i went there and took picture of the kitchen.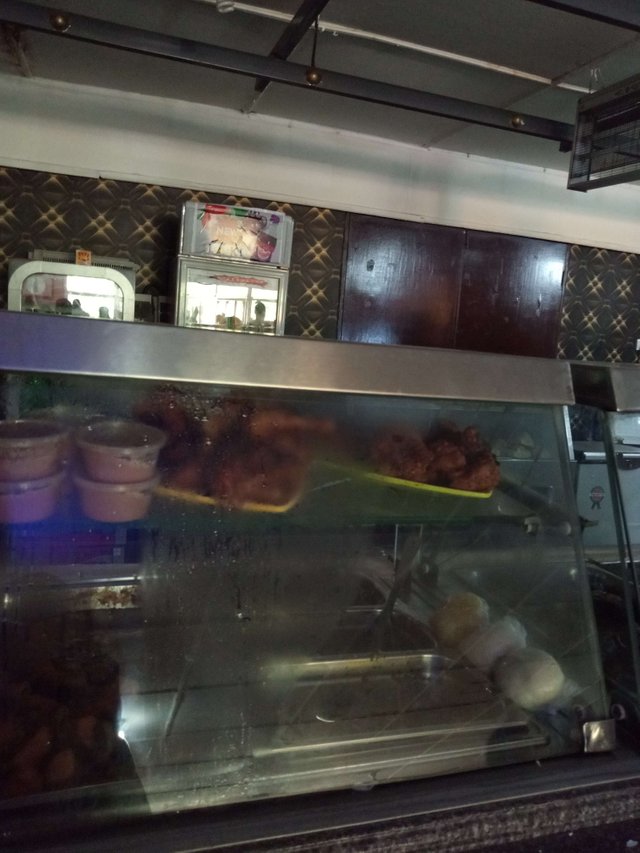 ---
Restaurant Information

CANAAN CUISINE



Nigeria
---
CANAAN CUISINE: FRIED RICE AND FISH
This post participated in the Tasteem contest Your weekly choice