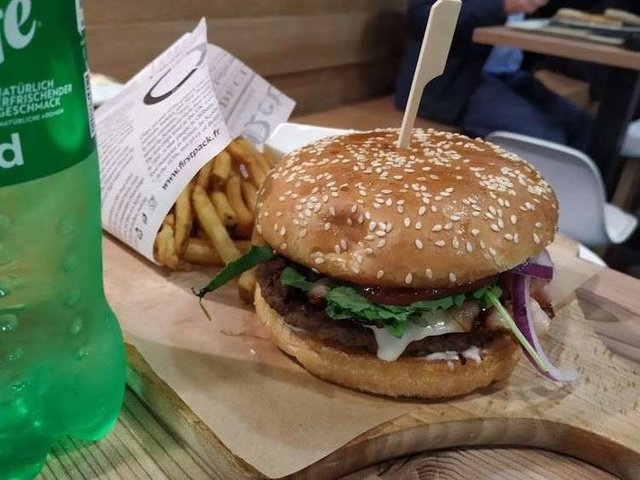 You might be surprised by the fact that you will get such an awesome burger in a restaurant that isn't really a burger restaurant, but it is true.
In the popular Mariahilfer strasse in Vienna, you can find a big Merkur market. This really is a grocery store, but they have a market area where you can buy pizza, hamburbers, seafood, and quite a lot of other things worth putting in your mouth.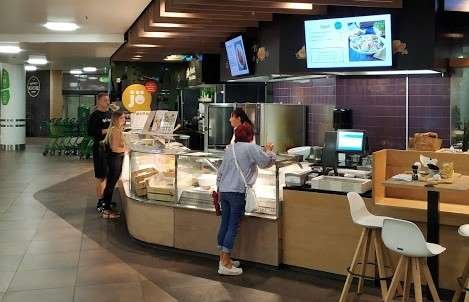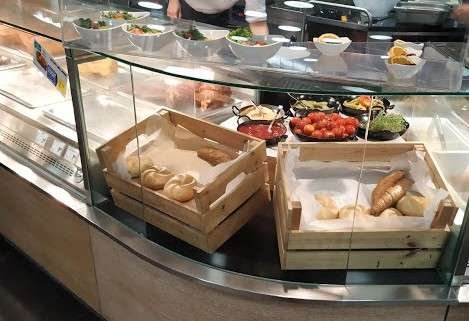 But, my favorite of them all is the awesome hamburger you can buy here. You get it served together with fresh fries and some dip for the price of 8 Euro (approximately). The hamburger is served with bacon on, very tasty cheese, some salad, and it simply has an awesome taste. Take a look at the picture and you will probably get hungry yourself.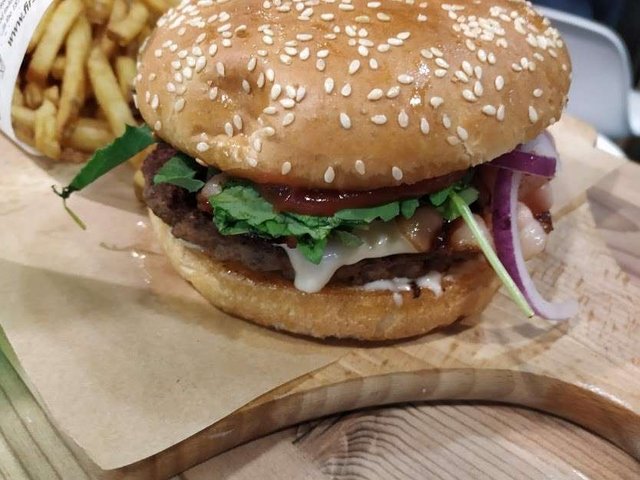 This is a perfect place to eat your lunch, or just a place to dine when combining grocery shopping with some tasty food. They also have daily menus if you want a cheaper option and want to taste different food every day.
In other words, a great place to eat a very good hamburger in the middle of Mariahilfer Strasse in Vienna (but still in a basement).
---
Restaurant Information

Merkur Restaurant



Mariahilfer Str. 38-48, 1070 Wien, Austria
---
Fantastic BBQ burger in Vienna
This post participated in the Tasteem contest BBQ & Burgers