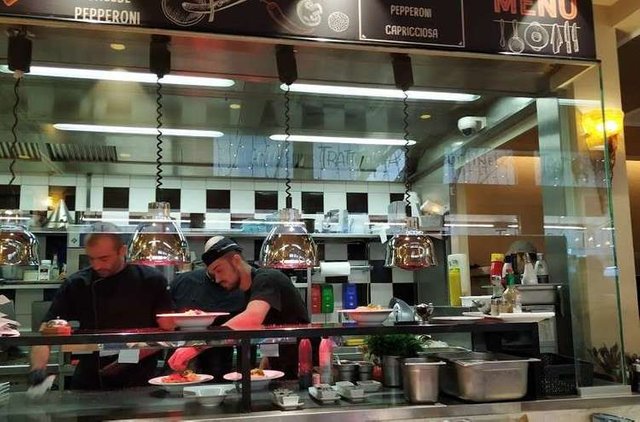 In my mind, restaurants located at a fleamarket are kind of bad, they look bad, and the quality of the food should be the same. But, as I visited Naschmarkt in Vienna last Saturday, I was greatly surprised. Not only is it packed with restaurants, but the restaurants look nice, they have nice interior, and they are packed with people dressed up and out to eat a nice lunch!
After walking around Naschmarket looking at the food, at the clothes, at the antique objects, and so much more, I decided to grab something to eat. There were so many restaurants to choose from, but in the end, I decided to visit Trattoria Pulcinella.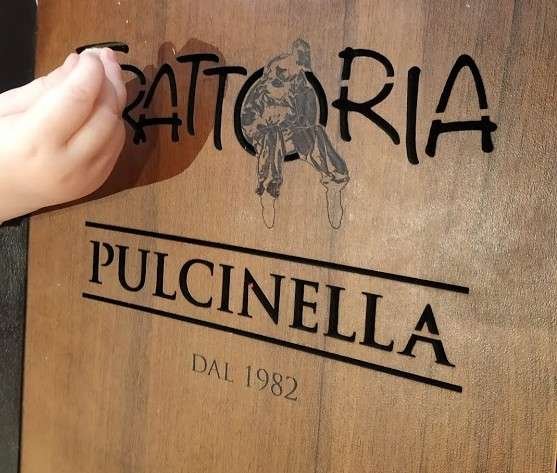 Here you can buy some seafood, some traditional Austrian courses (like the wiener schnitzel), and a whole lot of Italian courses, including Carbonara, Bolgnese, Lasagne, and of course... pizza!
I decided to taste a basic pizza with cheese, tomato sauce and with ham. It was a very thin crust. Normally, I prefer the thick crust, but this was simply awesome and I had a great time eating it. And yes, I was truly amazed looking at the plates being served by the other tables in the restaurant. They all looked great, and I was thinking that in the middle of a market like this, it is incredible to be served as good food as this.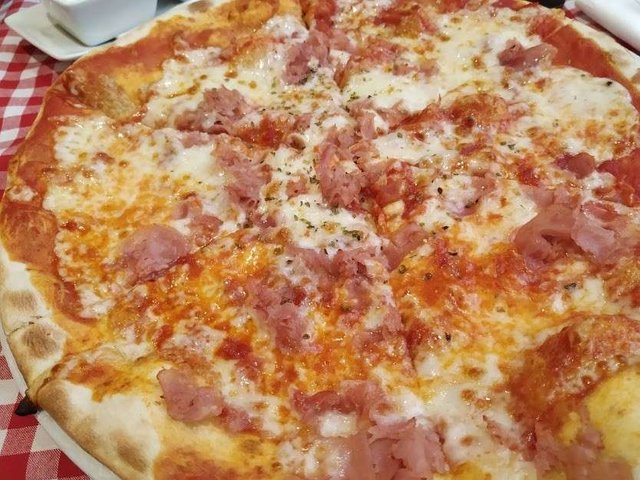 Now, this leaves me in trouble. The next time I come to Vienna and to Naschmarkt... should I go safe and eat here once more? Or should I try to discover even more great restaurants located at Naschmarkt as well?
---
Restaurant Information

Trattoria Pulcinella



Stand 94-101, Naschmarkt, 1060 Wien, Austria
---
Awesome pizza at Naschmarkt Vienna
This post participated in the Tasteem contest Pasta vs Pizza