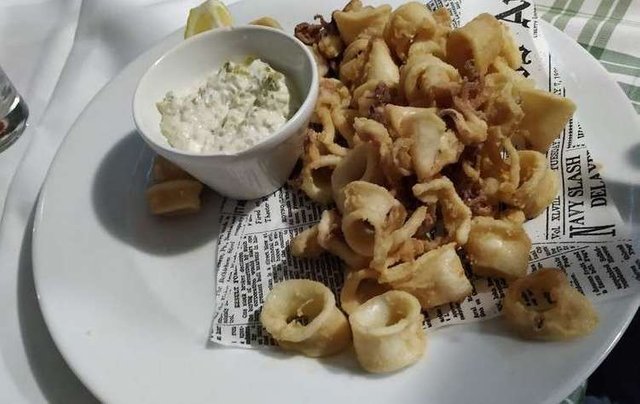 Not everyone like seafood, and that is why visiting an actual seafood restaurant can be risky business for a family, or larger groups... after all, not everyone like the sound of squid or other creatures from the sea at their plate.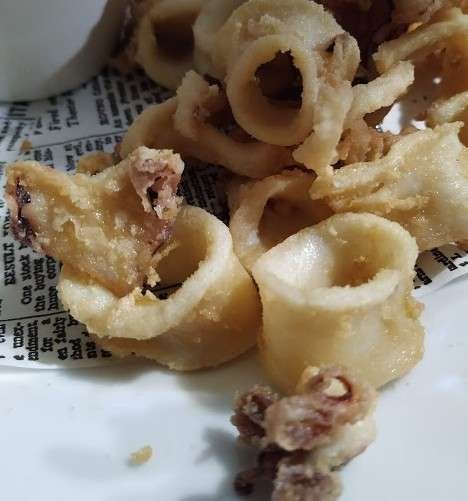 So, what can you do if that is you and your travel group? Well, in Izola I have just been to a place Gostilna Dora, and this might be a good pick. Here you can buy the traditional Slovenian courses like cevapi and more, but you can also by grilled squid and fried squiad, and those are very popular courses among people in Izola and among people coming to Izola.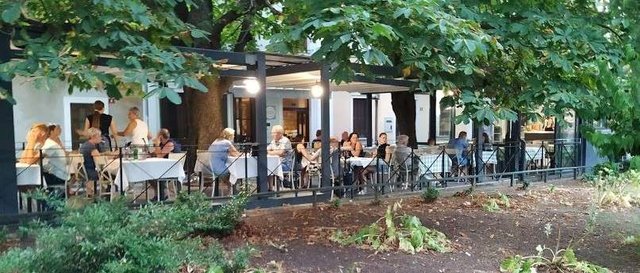 The setting is very idylic as it is located at a quiet square, not far from the seaside, but still cheaper and with a more relaxed atmosphere than you will find a the seaside.
They have a nice outdoor area during the warmer months of the year, and they also have seating inside for around 25 guests in the winter months.
The quality of the fried squid is good. It is absoutely recommended to eat a lot of bread next to it, simply because bread is needed to be eaten together with the fried squid, to make it nice to digeset. I might not be the biggest squid fan in the world, but at least i know one place where I can eat it safely and get it served well prepared!
---
Restaurant Information

Gostilna Dora



Trg padlih za svobodo 3, 6310 Izola - Isola, Slovenia
---
A nice place for fried squid in Izola, Slovenia
This post participated in the Tasteem contest Seafood Restaurant