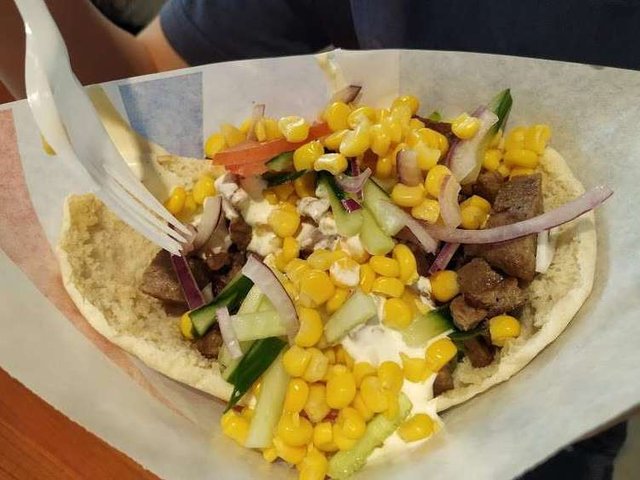 During my recent trip to Norway, I visited the city of Rjukan. This is a beautiful place, really special. It is located in a valley with giant hills on both sides, in fact, you can watch the Gaustadtop from the city (and that top is around 1800 metres high). But, what should you eat in Rjukan? Kebab, of course!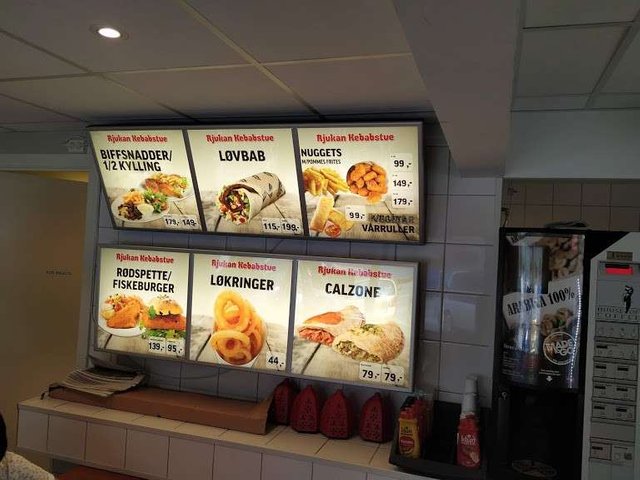 It is funny to see the poster outside the Kebabstue in Rjukan. It says that they have the best kebab and the best hamburger in town. Well, I guess they do, because based on what I heard, this is the only place with a kebab in town. It isn't hard to become the best if that is so. But, to be honest, the kebab in Rjukan was really good.
Kebabstue means Kebab livingroom, or it means a place for Kebab (where you meat to eat kebab).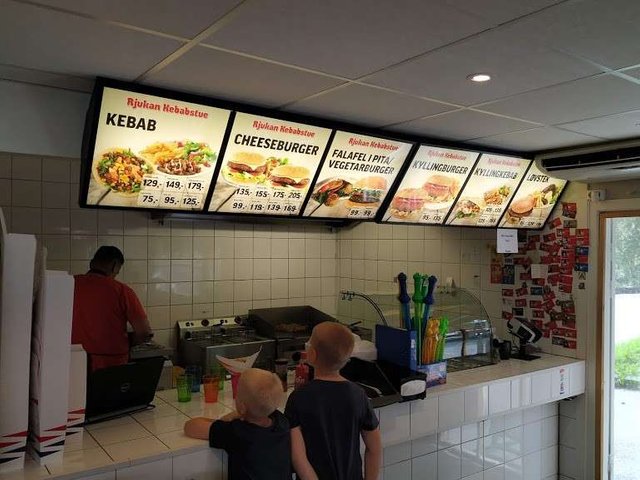 The price for a small kebab is 75 NOK, while the bigger one costs around 100 NOK. Those prices are average in Norway, but I was a bit disappointed by the sizes. They weren't that big, meaning that a hungry man would need at least a big one to get full.
When it comes to the actual quality and the taste of the kebab, I was very satisfied. It looked nice and it tasted good. I don't know about the hamburger, but I have no problem believing that this is the best kebab in town (especially if there ain't any competition).
If you ever visit this magnificent city and want to enjoy som fast food, Kebabstua is the place to go. It isn't big, so it will get very crowded inside if they have more than 15 customers at the same time. But, if the sun is shining there is plenty of space outsie and there are also some benches prepared for visitors there.
---
Restaurant Information

Kebabstua Rjukan



Sam Eydes gate 68A, 3660 Rjukan, Norway
---
Nice Kebab in Rjukan, Norway
This post participated in the Tasteem contest Your weekly choice