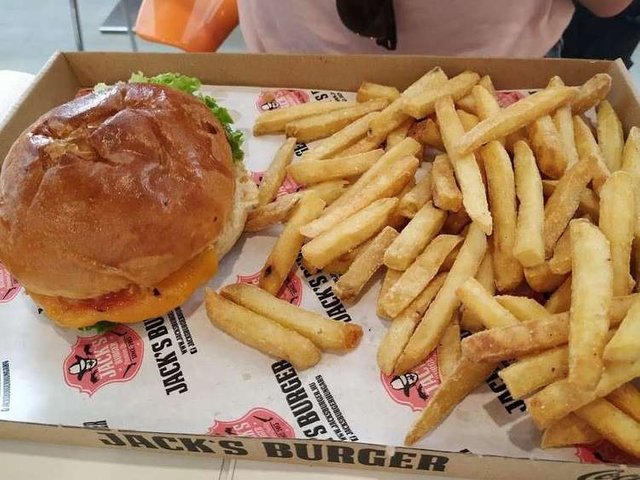 I enjoy pizza, I love a good kebab, and a good hamburger is also something I appreciate. That is why Jack's Burger in Budapest always seems to be a good choice, and it isn't really that expensive either.
Two days ago, I visited the big Tesco Budaörs center, and in the food court, they have a Jack's Burger bar. here you can buy all sorts of food, not only burgers, but you can also buy fish and chips, ribs, Hungarian sausages, and quite some more food... and of course, 10 different kind of burgers (or more). On Wednesdays, they even have this super bargain saying that you get three burgers, two fries and one drink for less than 10 Euro!
The main burger in Jack's Burger is suitable for most people. It isn't especially juicy, but it is still way better than what you would get in McDonalds or Burger King at the very same price. The fries is also much crispier, has a much better taste, and you actually get a can of coke next to it, making it a way better choice than any of the popular fast food chains will provide.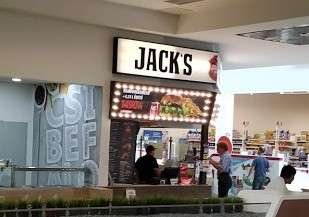 Jack's Burger might not be my favorite place to eat a nice Hamburger in Budapest, but I have no trouble pointing out places much worse than Jack's. But, there are a few places I also appreciate more, for example, Johnny's Bistro, Magic Burger, and some others.
But, if you are in the area and want to grab a good burger at a good price, Jack's Burger should be taken into consideration. They also have a large play area for kids nearby, making sure that parents can eat in quietness and peace while the kids play.
---
Restaurant Information

Jack's Burger



Budaörs, Kinizsi u. 1, 2040 Hungary
---
Nice burger in Jack's Burger Budaörs
This post participated in the Tasteem contest Your weekly choice