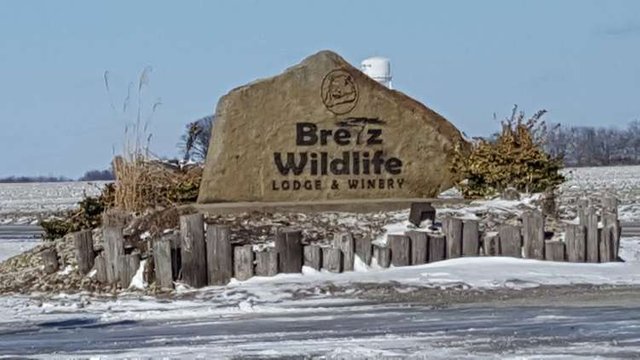 This beautiful establishment is located in south central Illinois (USA) near Carlyle Lake. This lake is Illinois' largest man made lake, covering 26,000 acres. So when you come here to Bretz for the fabulous food and wine tasting, you have plenty of beautiful scenery to check out surrounding Carlyle Lake.
We arrived early in the afternoon at their opening time at 3:00 pm and found that food was not served until 4:00 pm. But that was fine because the very friendly bar staff served up a wine tasting of 9 of their own label's wines.
They were actually quite good, the Lion Eyes Riesling being my favorite. The Passionate Cheetah was a close second. We ended up purchasing 3 bottles to take home!
While wine tasting and visiting with the staff we browsed around the establishment and took some pictures of their unique Safari theme.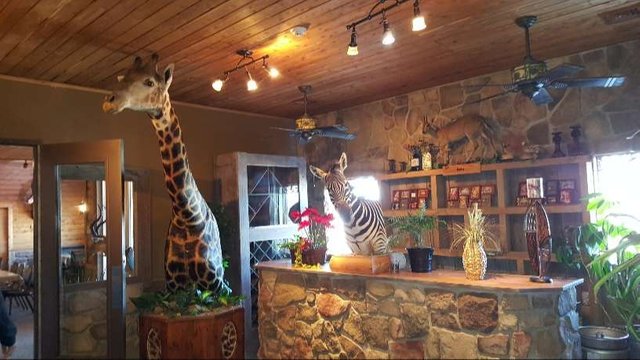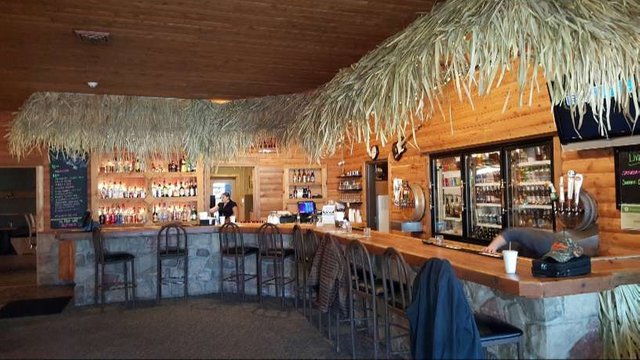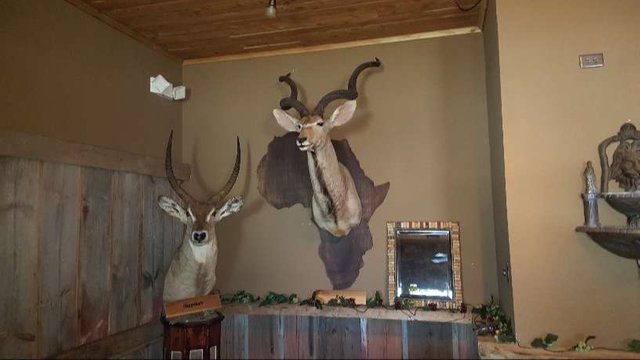 Soon it was time to check out the menu and order some much needed dinner to offset the wine.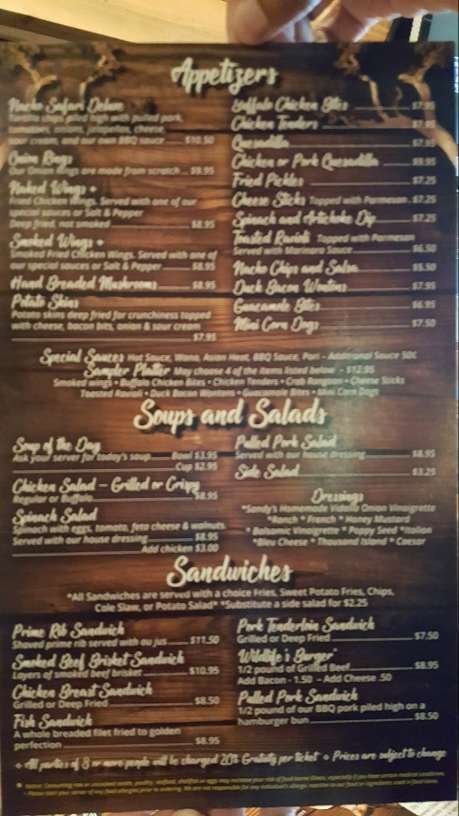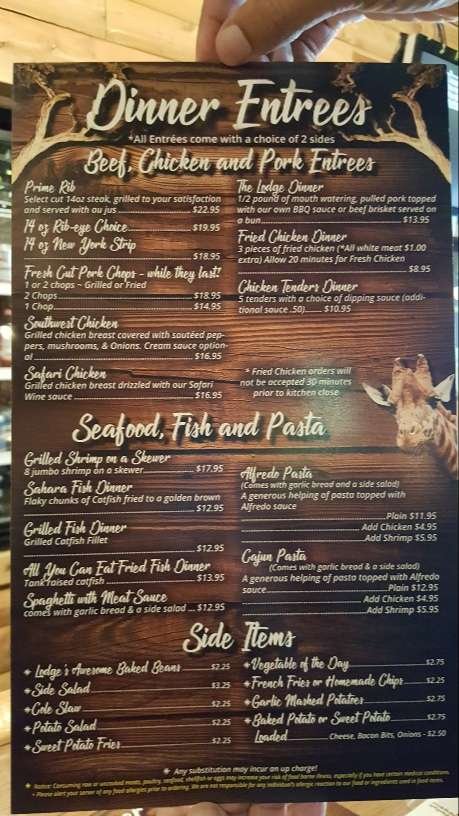 As you can see they offer a wide variety of both sandwiches and upscale dinners. The prices are about average for this type of restaurant.
My starter salad was served with the house specialty of Vidalia onion vinaigrette dressing, which was outstanding!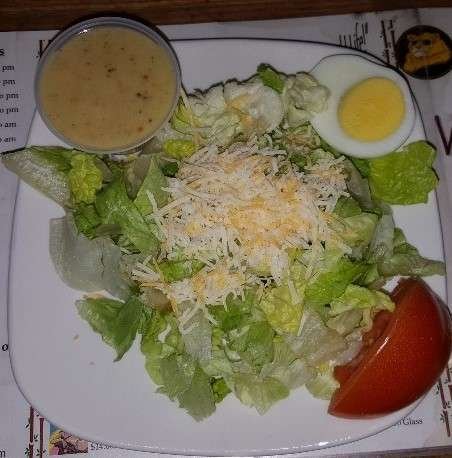 For my entree I chose the catfish nuggets (crispy pieces of boneless white fish with a cornmeal breading) and sweet potatoe fries.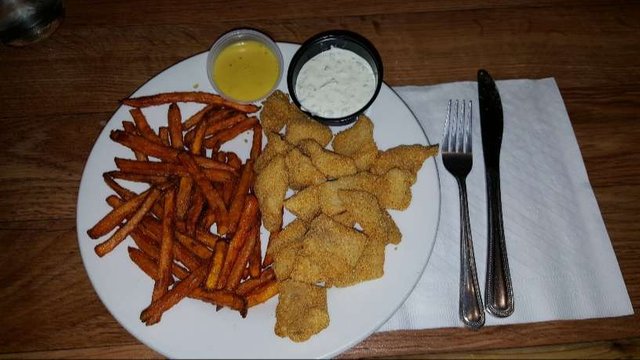 We were so full from all the wine tasting and the portion was so generous that I ended up taking half of mine home. But there is always room for dessert, especially after the staff tempted us with another of their specialties - fresh baked carrot cake. We decided to split a slice, and good thing, because this is what only half looks like. And yes, it's as good as it looks!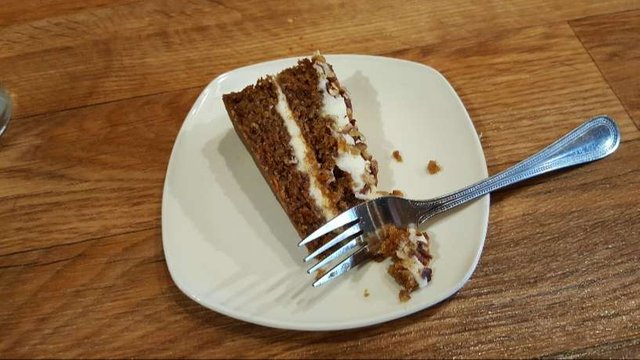 After eating we did some further exploring with the manager. There are extensive outdoor grounds that feature a pavilion for live bands and dances.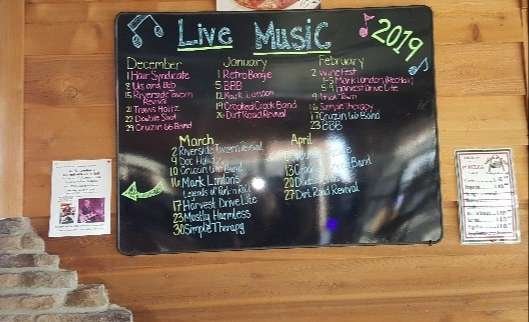 They have plenty of room and host events such as weddings, receptions, and parties. There is also a sand volleyball court and a large pond stocked with fish that come up and beg to be fed. I hear there are also beautiful sunsets to be seen while sitting outside sipping your wine.
This piece of artwork was commissioned for the business and created by local talent Matt Chapman. It features all metal construction to form the silhouttes. The original owner, a doctor who spent many volunteer trips to Africa, has passed away. This piece is a memorial to him and his love of the country. In the upper right hand corner there is a cut out of an angel, meant to represent him watching out over the scene.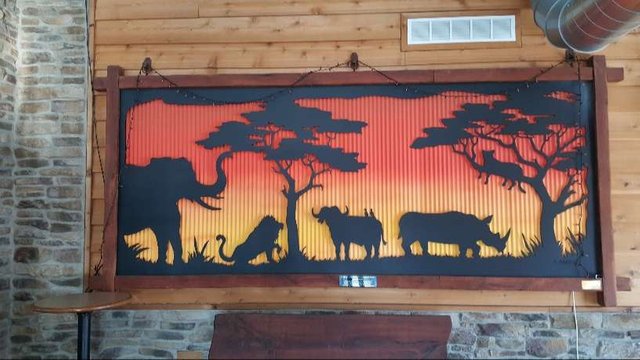 Here is a close up of the angel.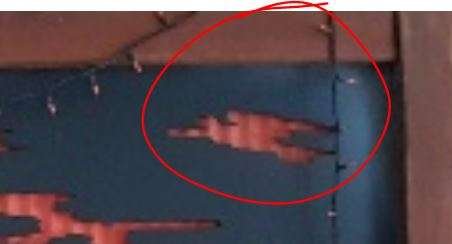 This was a very pleasurable experience and we intend to come back in warmer weather to enjoy some live outdoor music and more delicious wine and food. I highly recommend this location, not just for the food and drink, but for the atmosphere, the friendly service, and the Carlyle Lake area in general. It's worth your trip so plan on doing some exploring!
---
Restaurant Information

Bretz Wildlife Lodge & Winery



15469 IL-127, Carlyle, IL 62231, USA
---
Bretz Wildlife Lodge & Winery - A Tasteem Review
This post participated in the Tasteem contest Your weekly choice