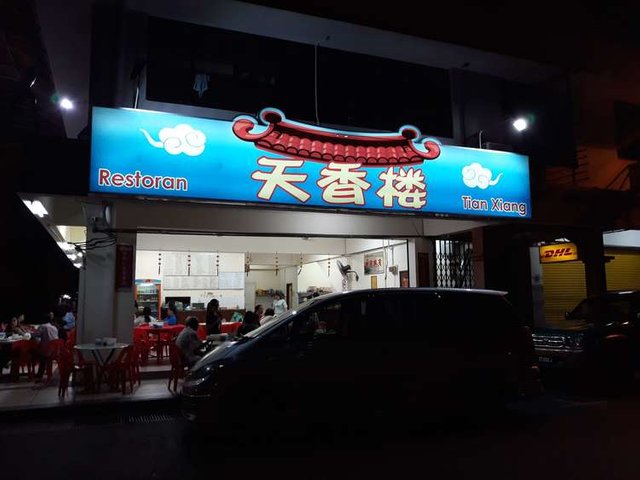 Three weeks ago me and a few colleagues of mine had a working trip to Lahad Datu, one of the important town in the East Coast of Sabah. It was a tiring 425km journey, about 10 hours driving from the city of Kota Kinabalu. We were so exhausted when we reached Lahad Datu around 6.00pm, that all of us took a nap after we checked-in into our hotel.
Anyway, we managed to take a shower and cleaned ourselves to get ready for dinner at a nearby restaurant around 7.30pm. The Tian Xiang Restaurant, located just a few blocks away is one of the popular spot according to one of my colleague. So, all of us agreed to try it out.
When we arrived, I was quite surprised that the restaurant was almost filled with customers, we were lucky that there are still a few empty tables that we can choose from.
---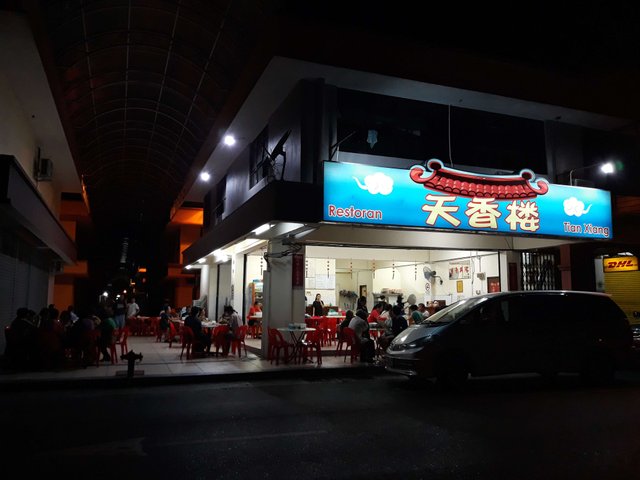 ---
When we had our seat, a lady came over to our table and asked for our order. There are no menus, so we asked her for recommend the most popular dish that the restaurant can offer, and these are her recommendations.
---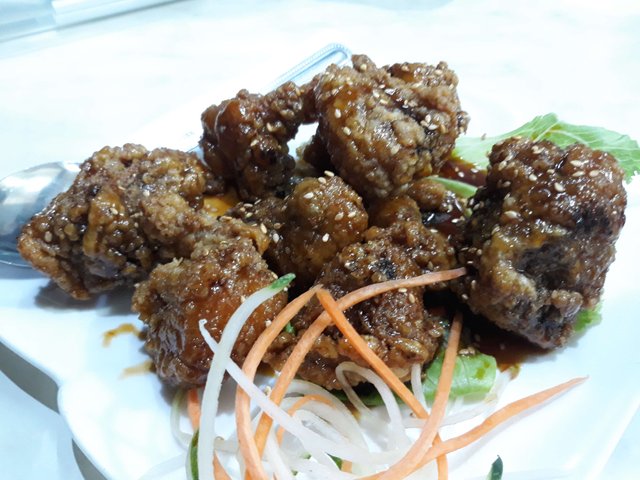 The first one is Honey Chicken Sprinkled with Sesame Seed. It was so delicious, the outer part of the chicken is crispy and the inside is tender.
---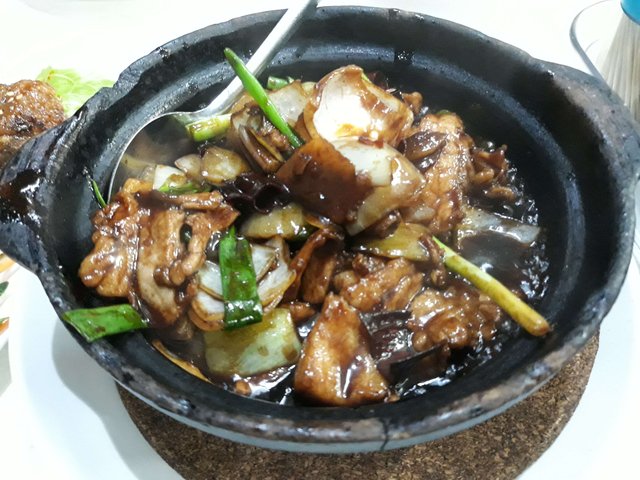 The second one is my favourite, Ginger Pork with Salted Fish cooked inside a sizling pot. I can't describe how good this dish is by using words.
---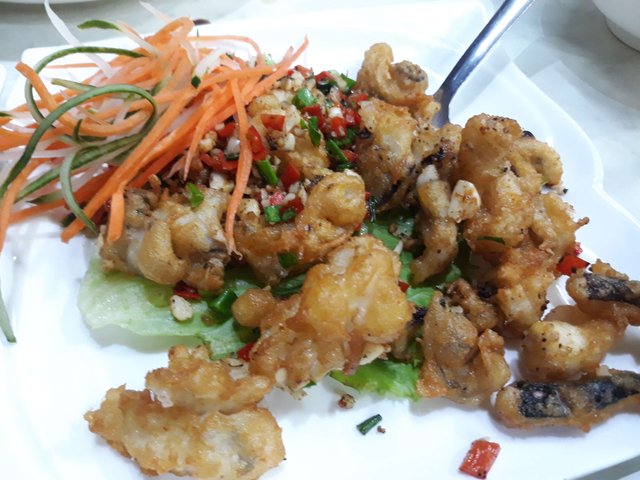 The third one is Deep Fried Spicy Calamari. It was crispy and the Calamari is rightly cooked as it is tender, not too chewy or rubbery. The spiciness is just right too.
---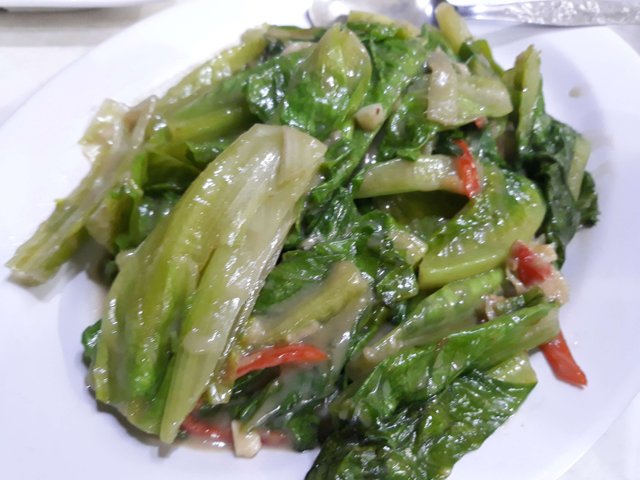 And finally, some greens. In Malay this vege is called "Sayur Minyak", in Chinese it is called "Yau Mak", and in English "Romaine Lettuce". Cooked with garlic and fermented bean curb, so simple and yet so delicious.
---
Overall, it was a really delicious meal, and I love every single bite of it mixed with rice. No wonder this restaurant is so popular with the local folks. Furthermore, the restaurant is clean and the owner and staffs are freindly and very attentive. The price is very reasonable too, as we only paid RM71.00 or USD16.80 including for our drinks.
I highly recommend you guys to drop by this restaurant when you are around Lahad Datu.
---
Restaurant Information

Restoran Tian Xiang, Lahad Datu



91100 Lahad Datu, Sabah, Malaysia
---
Tasteem Review, Fabulous Chinese Food At Restoran Tian Xiang
This post participated in the Tasteem contest Your weekly choice