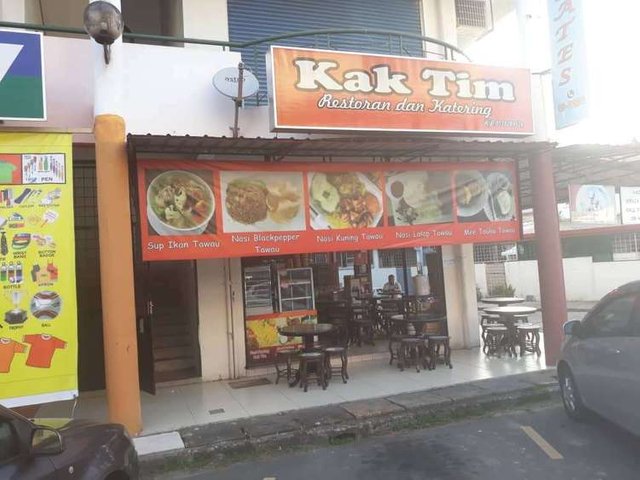 Nasi Kuning or Turmeric Rice (Yellow Rice) is one of my favorite dishes of all time. I've had it since I was 7 years old as a lady usually drop by our old apartment in the morning to sell these delicious aromatic rice from door to door. My favorite is Nasi Kuning with Sambal Ikan.
---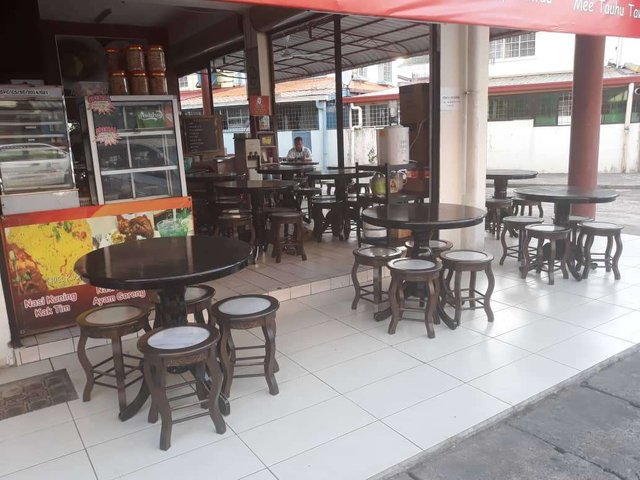 ---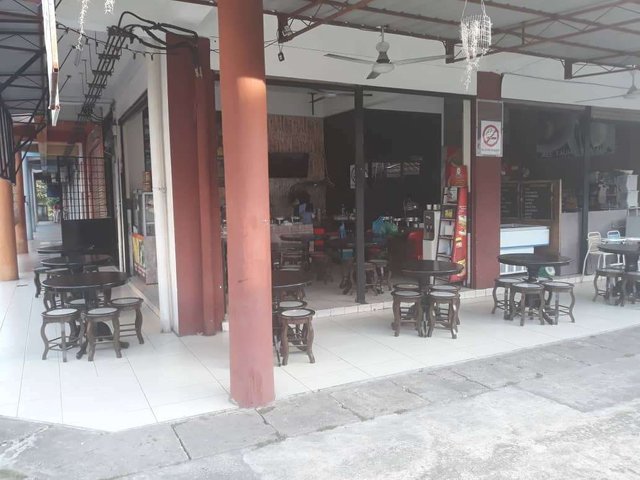 This is how the restaurant looks like from the outside.
---
As times goes by, more and more people opens up shops and stalls selling it with variety types of side dish such as Chicken, Beef, Squids and many more, and even the taste has change a bit. Some gets better, and some has changed too much that it doesn't taste like the original Nasi Kuning that I love.
---
Besides Nasi Kuning, they also prepares and serves other types of dishes too.
---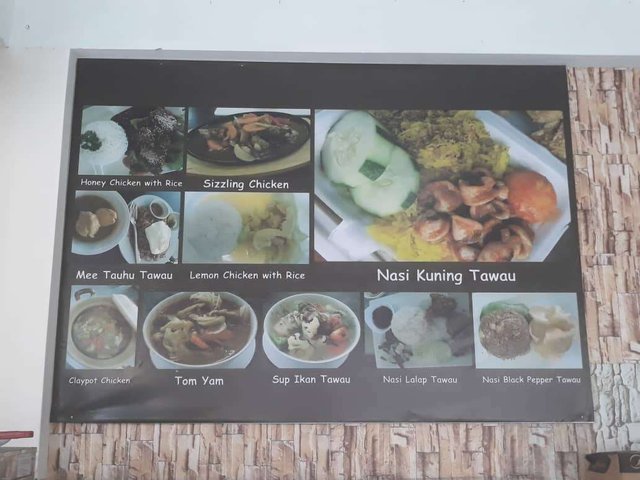 They don't provide any menu leaflet, but the menus can be easily seen as it is being displayed on the wall.
---
Kak Tim Restaurant and Catering is located in the town of Donggongon, and I will surely drop by this restaurant to have their Nasi Kuning at least once a week. I love it so much. Every bite of that aromatic rice just brings back the nostalgic memories of my childhood days.
---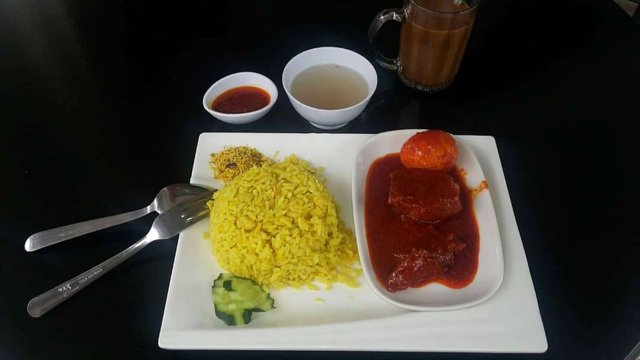 Here is what I was having, Nasi Kuning with Fried Fish in Thick Sambal Sauce or Gravy. They also added a hard boil egg which I think compliments this dish quite well.
---
The Conclusion
This restaurant opens daily from 8.00am till 3.00pm daily.
They provide varieties of dish ideal for breakfast and lunch.
The restaurant is a bit hot inside in the afternoon, so it is not a great place to hang out.
Staff is helpful and very attentive to our needs.
---
Restaurant Information

Kak Tim Restaurant & Catering



Taman Manis, 89500 Penampang, Sabah, Malaysia
---
Tasteem Review, One of the best Turmeric Rice in Town
This post participated in the Tasteem contest Your weekly choice