Jax at the Tracks Diner in Truckee California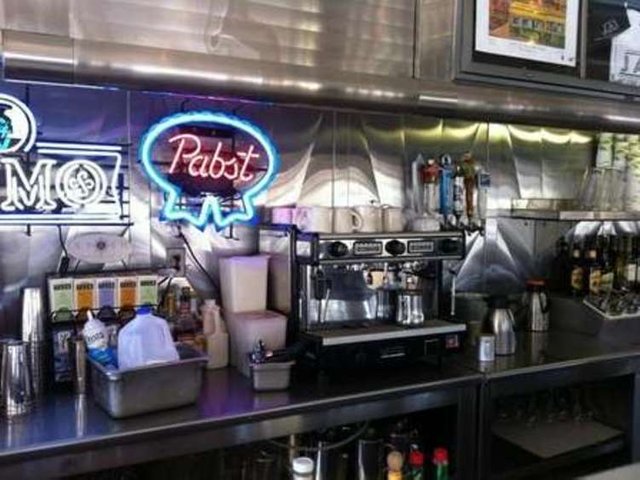 The menu at Jax at the Tracks ranges from common diner fare to fusions of old and new. The classic eggs Benedict are just what you would expect with poached eggs, Canadian bacon, and hollandaise sauce on toasted English muffins.
The crab cake eggs Benedict, offered for breakfast and lunch, represent the flair and fusion that sets Jax apart from other diners. Two Maryland Blue crab cakes are grilled and seasoned and placed atop a toasted English muffin. Poached eggs and hollandaise sauce complement the crab cakes. A fresh avocado half, sliced in a very unique fashion, tops the dish. Both dishes are served with hash browns. The crab cake eggs Benedict are just one example of new twists on old favorites. The menu is filled with exciting new foods to try.
Jax Atmosphere
This is certainly not a dark and dingy diner as one would expect. The diner is flanked on all sides with windows that let sunlight shine through which adds to the cheery feeling that pervades the establishment. The staff always seems to meet new people and makes each diner feel comfortable and welcome. The diner is composed of two rail cars that meet on the ends forming an 'L' shape. A classic lunch counter and a row of booths are just past the entrance. The fixtures and lighting are reminiscent of the art deco theme so popular in the 1930's.
Jax at the Tracks
The main rail car that is the heart of this diner made its way to Truckee, California from Philadelphia, Pennsylvania in 1992. After a million dollar remodel the diner opened in 1995 as Andy's Truckee Diner. The present owner, Bud Haley, came to Truckee from San Francisco. In San Francisco Bud operated a restaurant and gourmet market.
General Information
Jax at the Tracks is located at 10144 West River Street in Truckee, California. Jax is open seven days a week from 7:00 a.m. to 10:00 p.m. For reservations or more information call (530) 550-7450. Wait times during peak hours on weekends can be a bit daunting but the food and atmosphere are worth the wait. Truckee, California an eclectic town in the Sierra Nevada Mountains. During the winter expect to encounter snowy and icy roads and possible travel restrictions.
The historic district in Truckee focuses on the booming railroad activity of the past. The shops along the Lincoln Highway reflect the varied interests of the owners. The shopping district is very pedestrian friendly and has plenty of paid parking spaces, even on busy weekends. The shops are located on the opposite side of the railroad tracks from Jax, but are within an easy mile walk from the diner.
---
Restaurant Information

Jax At The Trax



10144 W River St, Truckee, CA 96161, USA
---
Jax at the Tracks Diner in Truckee California
This post participated in the Tasteem contest Your weekly choice