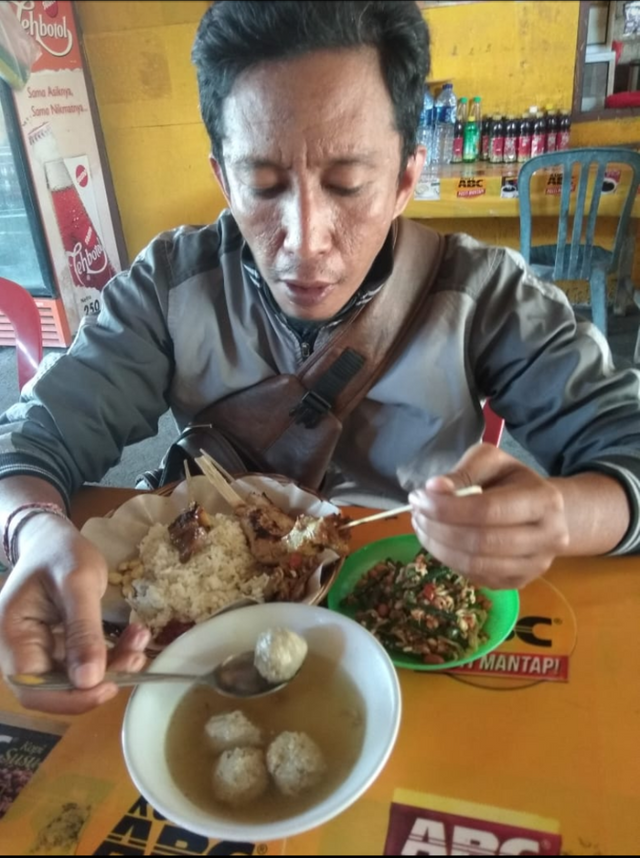 Today I went to the Karangasem - Singaraja border area, in East Bali, precisely the village of Labasari, Abang, Karangasem.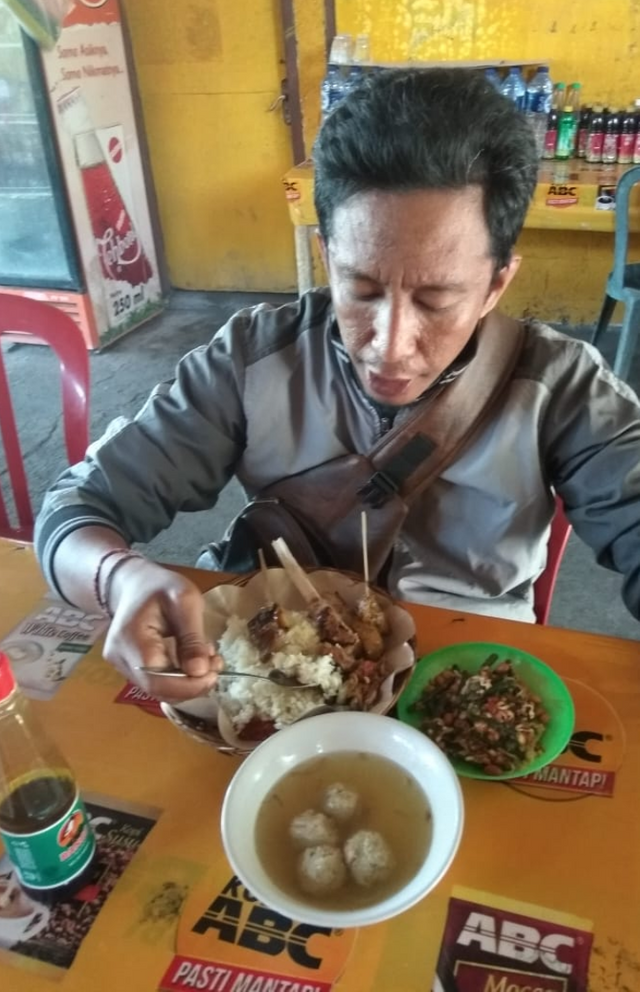 On the way to stop in this area, you can find restaurants that are visible from outside, specifically selling sea fish dishes, because all along the road is in the coastal area. I went inside, sit down, was approached by the service and asked what I wanted to eat? I answered mixed seafood fish and sweet tea.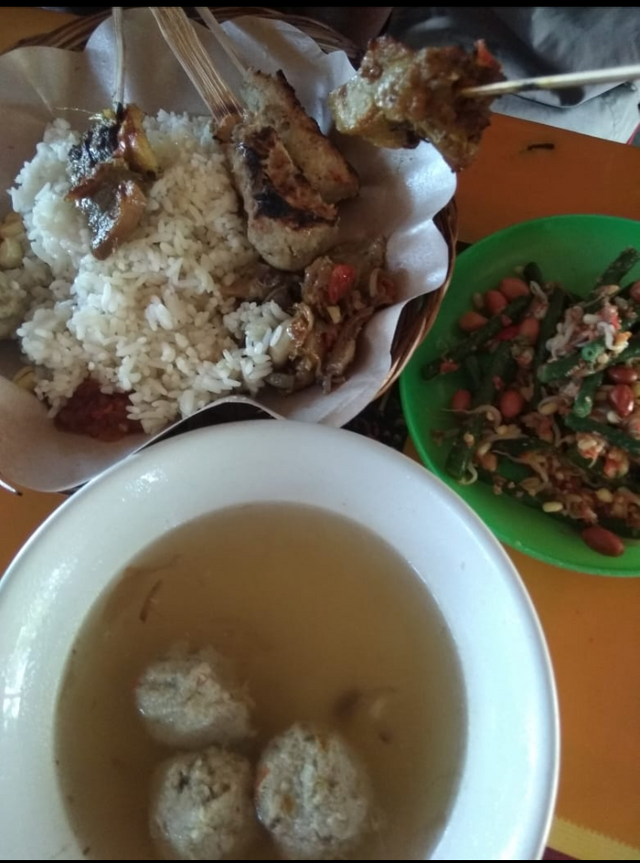 A moment later the dish came, a plate of rice with tuna satay wrap, tuna skewers, sauteed squid chunks, and chili sauce, and a bowl of hot fish balls, and a small plate of long bean vegetables, red beans covered in spicy tomato sauce.Servings that are enough to make me full, it tastes typical of seafood fish, spicy, hot, and fresh. It's just a little expensive for me, who are in a rural area, but the price is like the price in a local urban restaurant, maybe because of the tourism route.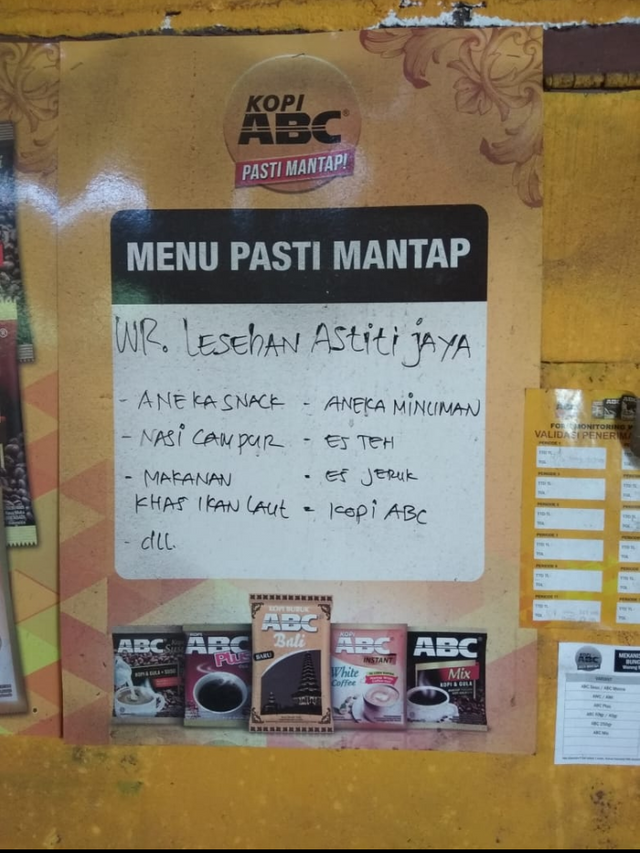 This area is unique, along the left and right paths are visible valleys, hills and hills, which are coastal areas, so precisely the coastline with hilly landscape. This area is famous for diving, heading to the famous diving area in Bali, namely Amed. Unfortunately the location is on a winding and narrow lane, so please be careful to drive and park if visiting this area.
---
Restaurant Information

Warung Lesehan Astiti Jaya



Jl. Raya Perasi, Subagan, Kec. Karangasem, Kabupaten Karangasem, Bali 80811, Indonesia
---
Karangasem Local Dishes : Typical Cuisine of Karangasem Bali, Sea Fish 🌊
This post participated in the Tasteem contest Local Dishes