MY WEEKLY CHOICE FOR LAUNCH OR DINNER IN MY CITIES RESTAURANT |||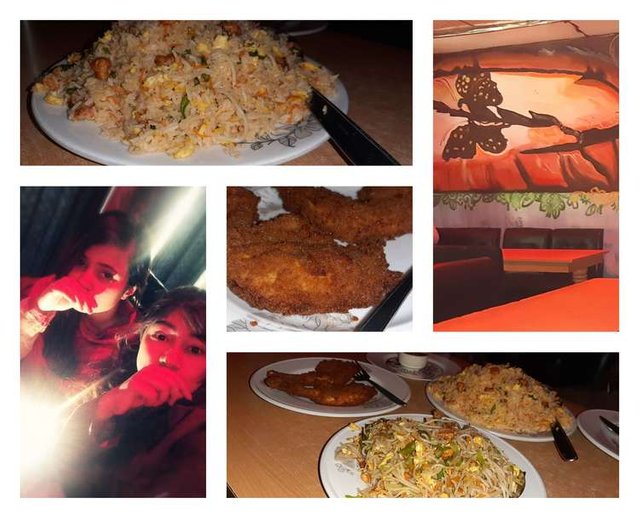 ---
HEY DEAR STEEMIAN
---
HEY GUYS IN MY MY TODAYS BLOG AGAIN I AM BACK AGAIN WITH MY ANOTHER RESTAURANT REVIEW.TODAYS RESTAURANT NAME COFFEE SHOP. THIS RESTAURANT IS ONE OF THE BEST ONE HERE FOR WEEKLY CHOICE I CAN SAY AND IN MY CITY THIS IS ONE OF THE OLDEST RESTAURANT. ITS MADE SO MANY YEARS AGO. ITS NOT NEW LIKE OTHERS RESTAURANT. ANYWAY FOOD QUALITY ALSO SO GOOD AND TASTY.
WE CAN GET HERE ALSO SO MANY TYPES FOOD. SPECIALLY CHINESE FOOD PEOPLE TRY HERE.WE CAN GET HERE SO MANY TYPE RICE ITEM FOR LAUNCH AND DINNER.ALSO THERE LOTS CHAWMI ITEM, SPECIAL CHICKEN, CAKE ALSO SO MANY NEW TYPE FOOD THEY HAVE IN THEIR MANUE.
Anyway lets talk about now whats type food we ordered. We went there at launch time. So we thought we need something for fullfill our belly.Because I was really so hungry.Thats I ordered chicken chawmi, New rice item fantasy rice and cram chicken.All was really so tasty.As one old restaurant I will say food was really tasty.
Let me tell you about now decoration. Its was something different. They art some scenery also something different types in their wall.I will not say they did cool. About that as one old its nice. But not so much update. Anyway I will share all art in their wall at the end.
---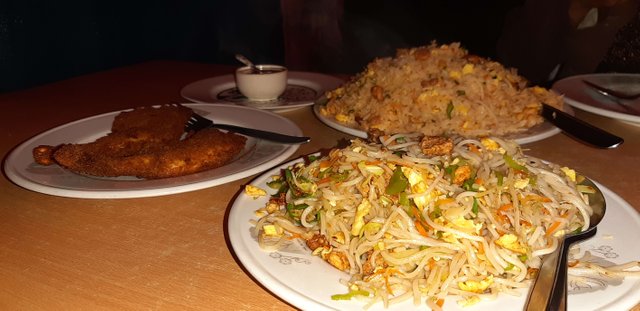 ---
HEY LETS ENJOY NOW ALL YUMMY FOOD THAT I EATTEN
---
LET ME START WITH RICE
---
FANTASY RICE
---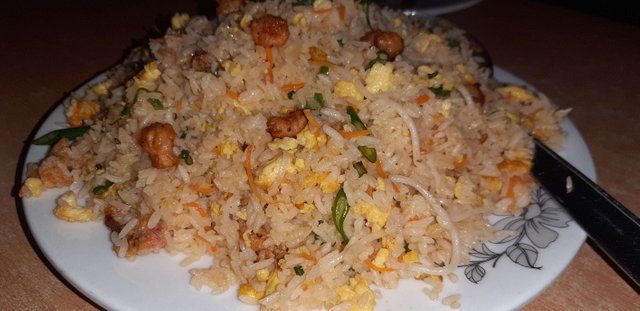 ---
As I said I went there launch time. Thats why I decided something heavy.I have habbit take rice for launch. But I tried something new thats day.Hey they given its name Fantasy rice I dont know really why.But its look like fried rice. But its have some mixed item also thats dont have in friend rice.Its almost liike fried rice.But its have noodles also with rice. Both are mixed here. Anyway its tase really so good. I hope anyone will enjoy it in launch or dinner time.
---
CHICKEN CHAWMIN
---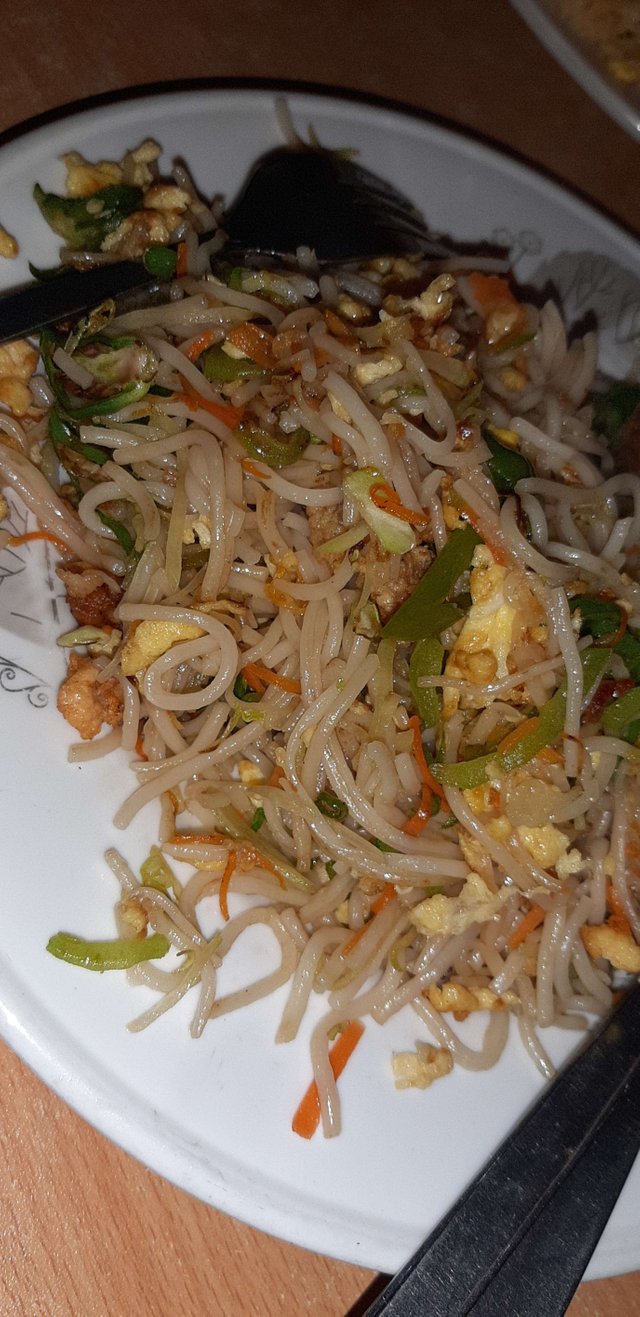 ---
I dont like to order noodle types food. Buts thats day I think thats I should try something noodles type also. Because I hard thats many people say in thats restaurant chicken chawmin taste always so good and tummy. I will say its little spicy with chicken. Its different from normall noodles because they mixed little big chicken pich here. Anway I will say its nice not so bad.
---
CRAM CHICKEN
---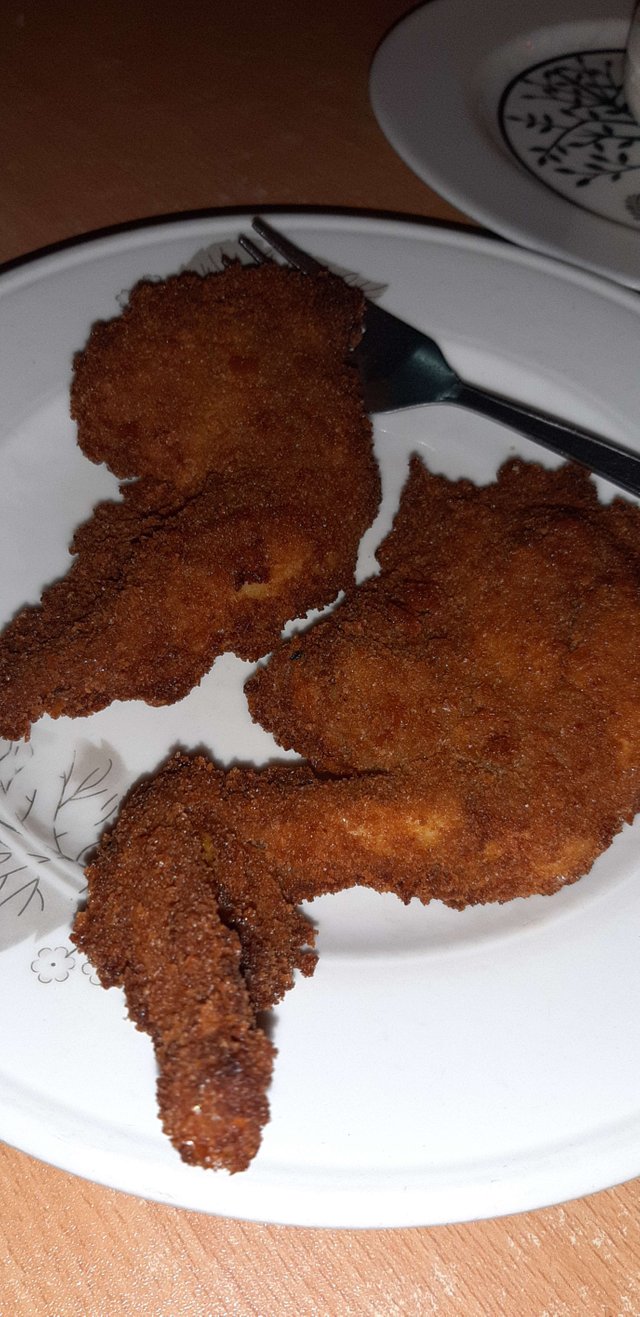 ---
So as one chicken lover how I can miss chicken any item. But this time I didn't ordered chicken fry.I ordered CRAM CHICKEN.Its was so tasty.I tried so many times chicken fry but Cram chicken taste more good.Because its dont have so much layer.Thats why I like it more thats chicken fry.Its everything was perfect. I enjoyed this one.
---
SPCIAL SAUCE
---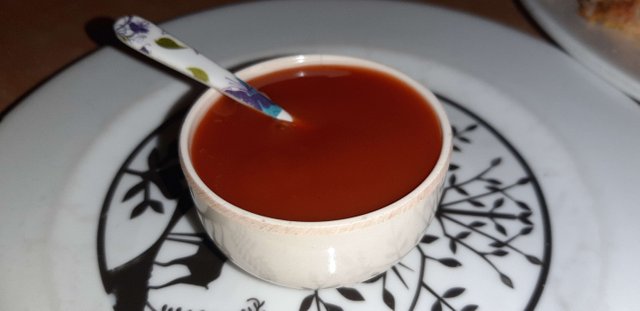 ---
They give some special sauce also. They given its for enjoy CRAM CHICKEN. I like to take sauce with so many food. So thats why I enjoyed its also.But I like that how they given. But they give so many. We are not able to finished it But this their own made sauce. Thats why its taste some different type.
All food item thats day was really cool.And also their chicken item they made so goodly. I enjoyed thats days food so much. Oh my guys at the end of food.I can sayay about their cold drinks. Here we can get cold drinks,ice cream both.
---
Here the place there they storage there cold drinks and icecream.
---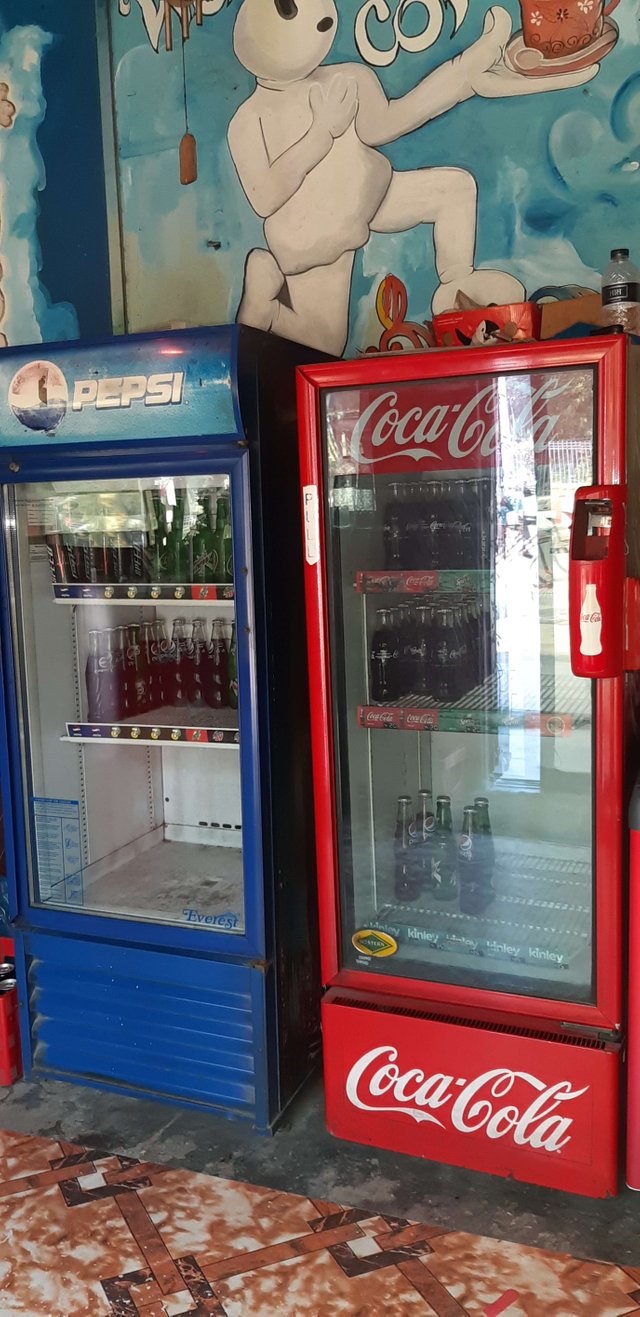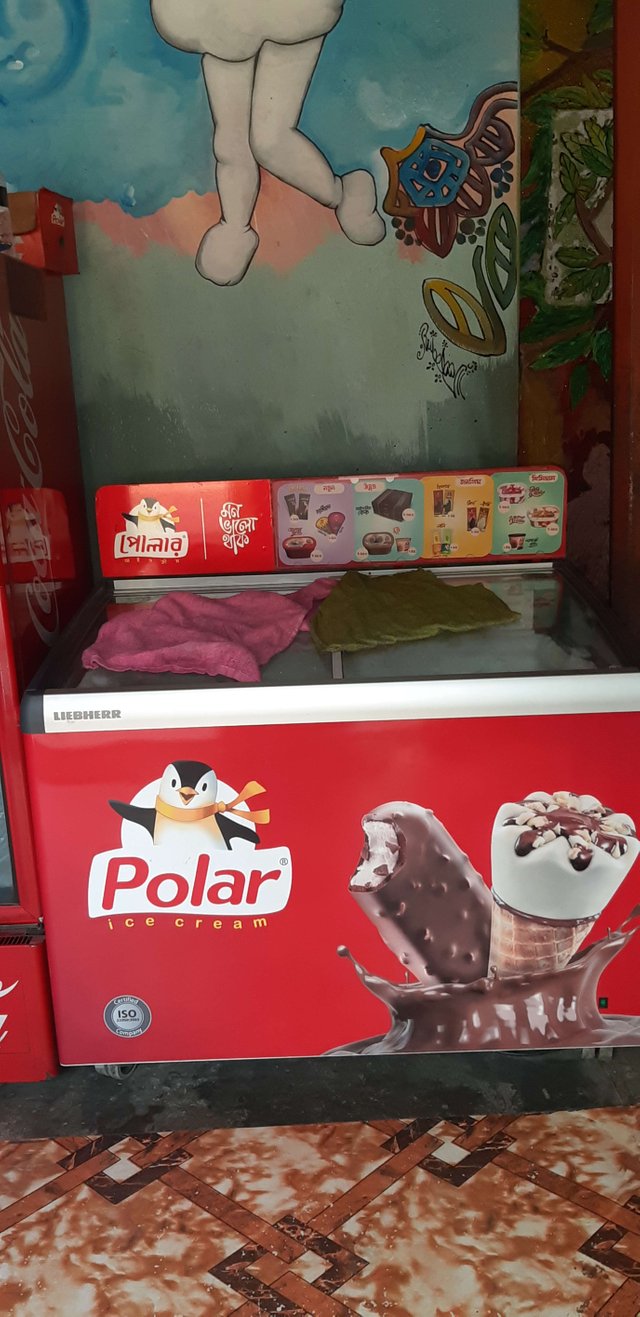 ---
Lets enjoy now some restaurant decoration...
---
---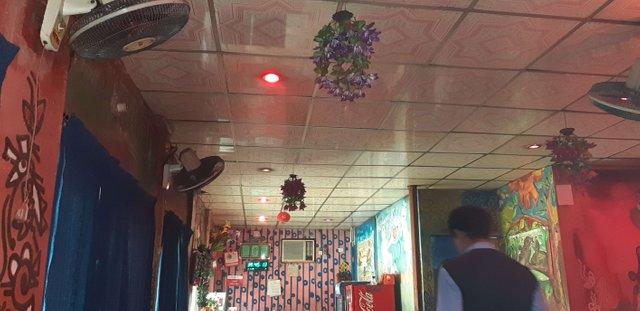 ---
I WILL never say as one old restaurant its so update . I seeen have so many old decoration. But not so bad. I like all these decoration also.
---
AS I SAID I WILL SHOW YOU THEIR SOME WALL ART
---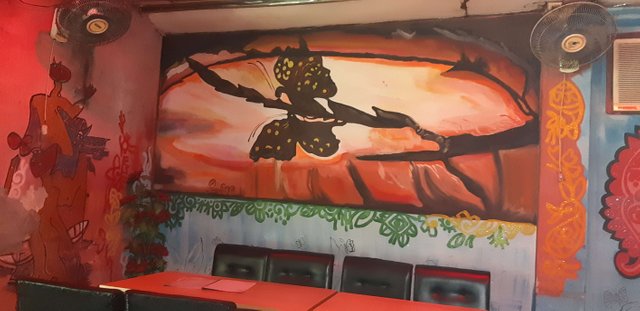 ---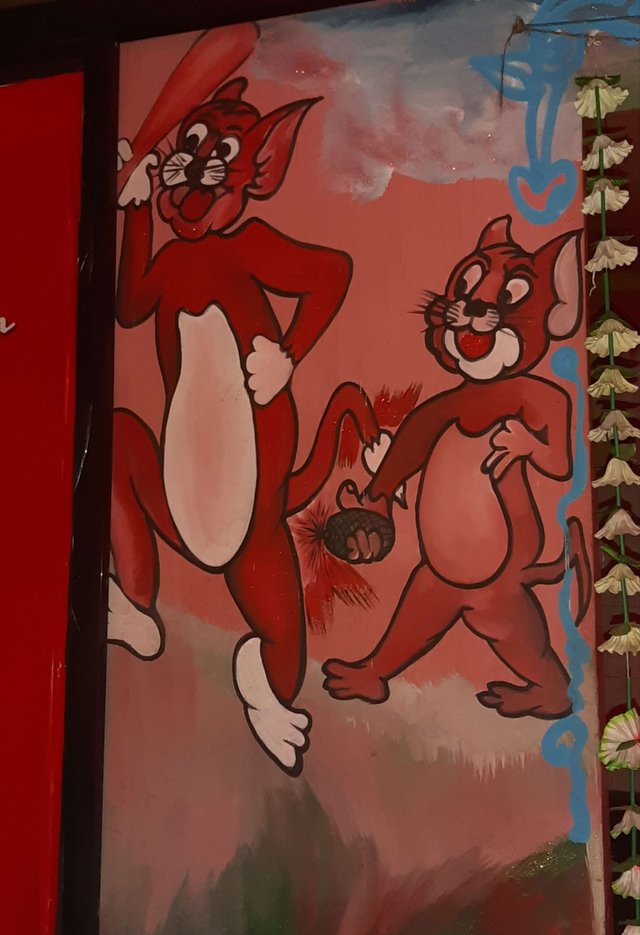 ---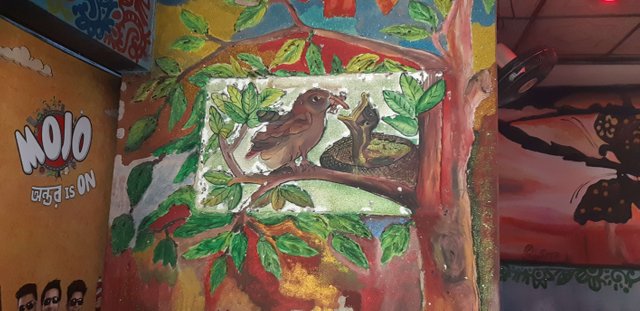 ---
Hey their all art so simple But all have something hidden meaning. They made there eall with colours and with deep story.And every and each wall I love so much. Its giving us so deep meaning. Anyway I enjoyed all art there.
---
LET ME TELL YOU NOWOW ABOUT BILL
---
Its price was not so high.Here the bill I captured.
Total cost was 7$ something.Foood was tasty I will say its price not so high like some others big restaurant . And for one weekly choice I think people can easily afford. I will say its one good restaurant for spent our some special moment.
---
Anyway now turn for rating.
---
FOOD ★★★★
DECORATION ★★★
AT THE END, I WILL SAY EVERTHING IS PERFECT FOR EVERY WEEK DINNER OR LAUNCH.BECAUSE CAN EASILY AFFOR THEIR OWN CHOICE FOOD.SO I WILL SAYAY IF YOU GUYS IN MY CITY ANYONE CAN EASILY EAT THERE FOOD. I HOPE YOU WILL ENJOY IT
ANWAY LET ME END NOW. I HOPE YOU GUYS ENJOYED MY TODAYS RESTAURANT FOOOD. I HOPE I WILL BE BACK AGAKN WITH ANOTHERE NEW FOOD BLOG FOR FOOD LOVER.
SO ALWAYS STAY BLESS.
TAKE CARE ALL..
ALLAH HAFEZ..
---
---
---
<center>@AFRINSULTANA
---
THANKS FOR READ MY BLOG AND VLOG ALWAYS
---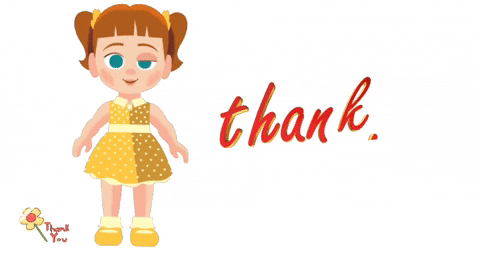 ---
---
CONTACT INFORMATION
---
---
[Discord](@Afrinsultana#2171)
---
---
---
---
<center>@AFRINSULTANA</center>
---
---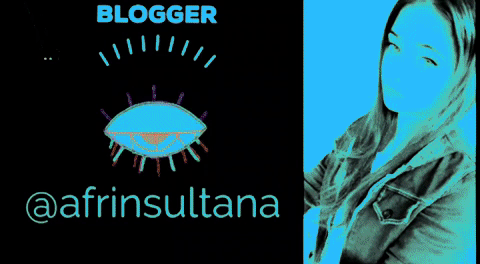 ---
---
Restaurant Information

Coffee shop



Pouro Bazaar Road, Rangpur, Bangladesh
---
MY WEEKLY CHOICE FOR LAUNCH OR DINNER IN MY CITIES RESTAURANT |||
This post participated in the Tasteem contest Your weekly choice