LETS ENJOY AGAIN SOME DELICIOUS FOOD ||| All about again LAUNCH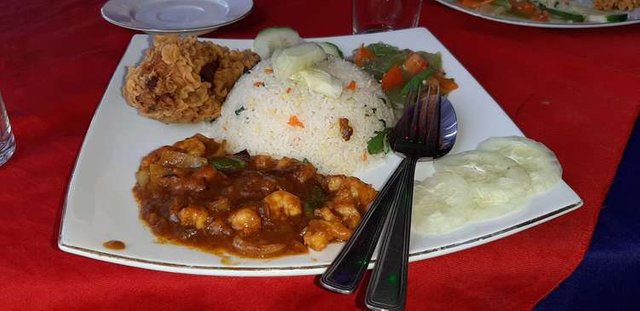 MY WEEKLY CHOICE FOR ANY KIND OF FOOD
---
HEY DEAR STEEMIAN♥
---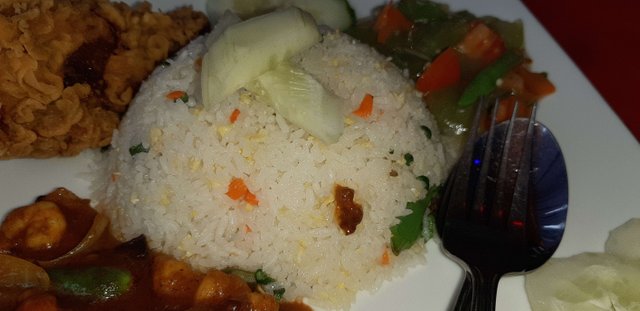 ---
Hey guys in my today blog I am going to share my some food photography from my favourite restaurant. This restaurant will be my weekly choice.I really love this restaurant all food.Its take from my house twenty minute. This is one of the new restaurant in my city.Food quality so good more than any other new restaurant. Its have two option. Ground floor for normal hotel and 1st floor for Chinese restaurant.
---
Let me tell about now about food quality
---
_Food quality is really so good.We orders their select item.And we went there for launch.We ordered something heavy. They given so many item in one plate.They choosen item for select plate fried rice, chicken fry, shrimp curry,salad,vegetable salad. _
All food was decorated so nicely.They given salad specialy with love shape it was really nice.Also their restaurant decoration was really cool.But food quality specially I will say about is was really so good.Specially shrimp curry was so tasty.
I said lot about their food their behave also so polite.They take 15-20 min for compelete their order.Anyway we talked lot but I think now time for share some photos these food.
---
Lets enjoy food photography
---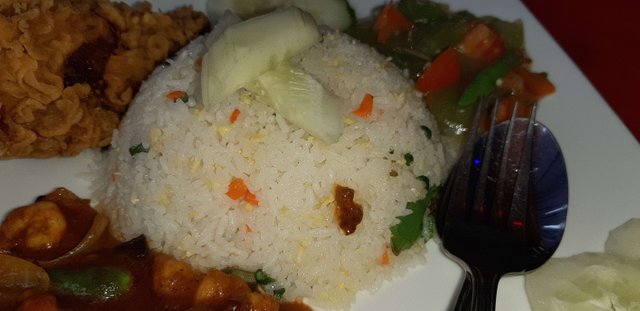 Fried rice
---
Lets start from fried rice.For launch its really one main food. Their this item I just love it Because I seen some recent restaurant they make it so oily.But they made it correct.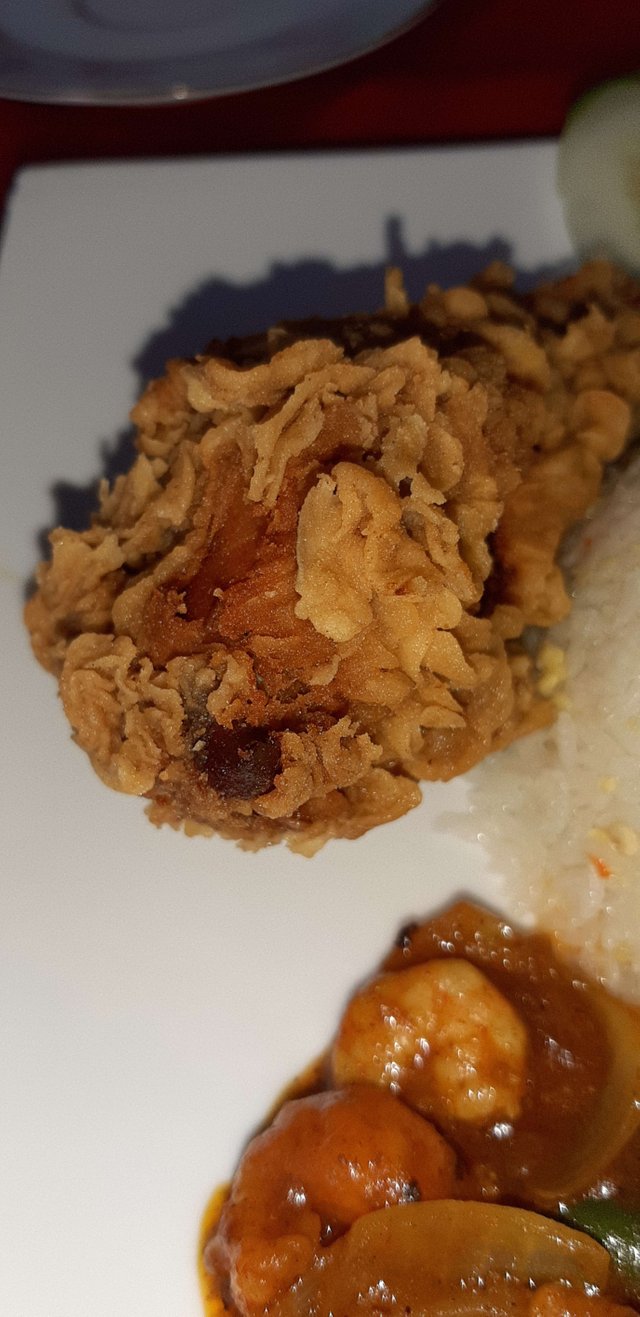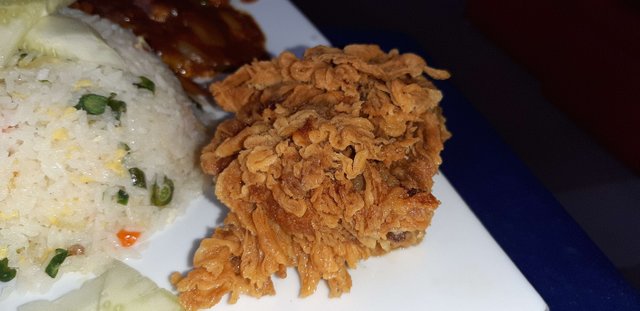 Chicken fry
In my second second food photography I want to share chicken fry photos.Thats days was really crispy. I love it.But its look nice.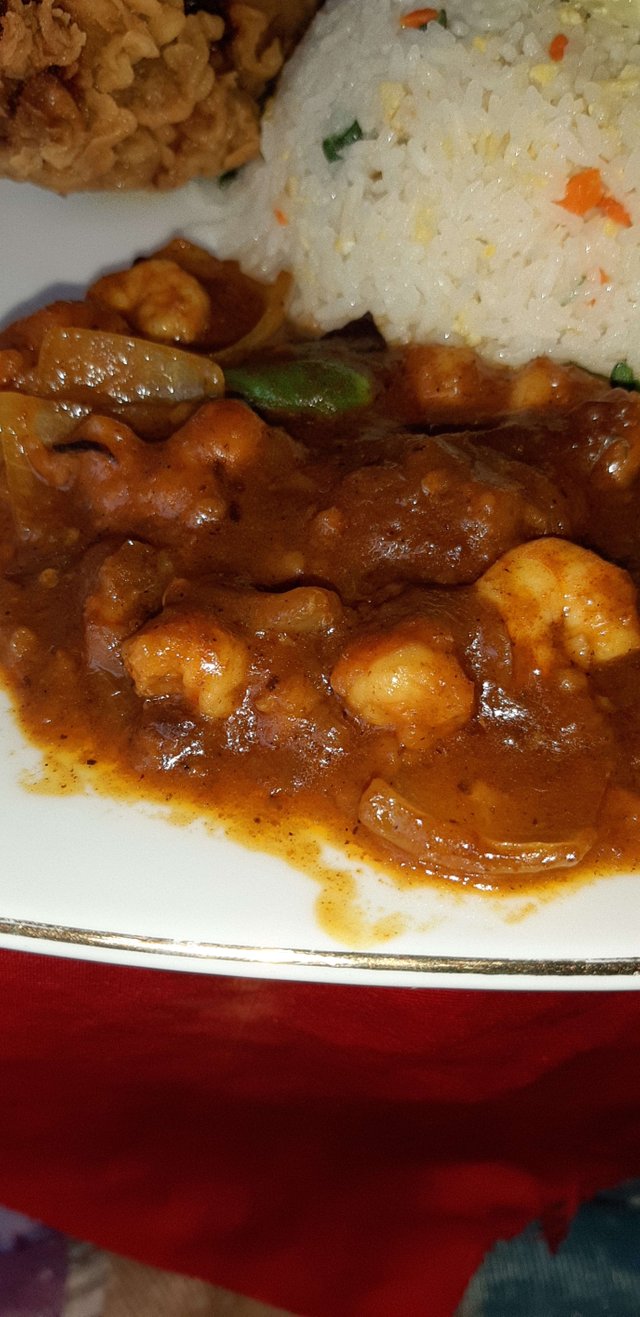 Shrimp curry
---
Now I want share my favourite one. Because its not only look nice but also so much tasty.It was little sweat and spicy both type.But best one for me.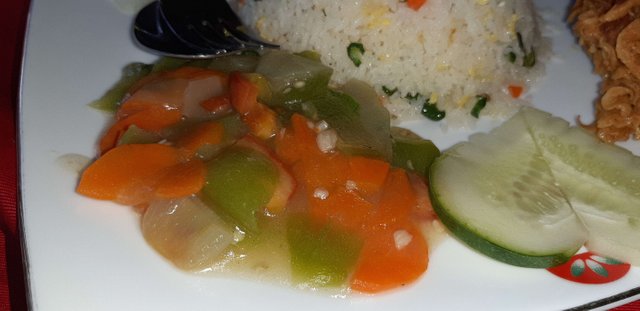 Vegtable
---
Lets see some vegetable also.Hey here every set manu vegtable is selected item.I like it also but its not so much my favourite one.
---
Something special in their small salad decoration..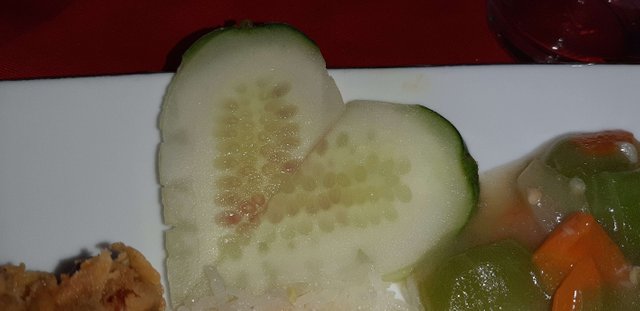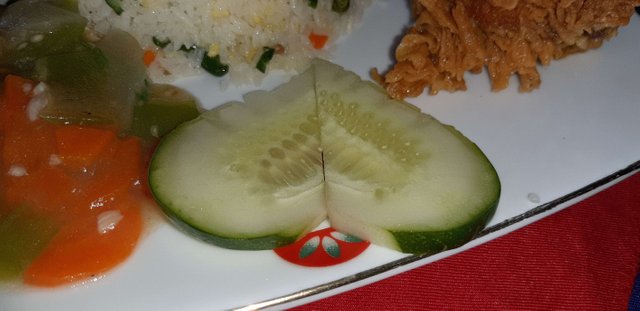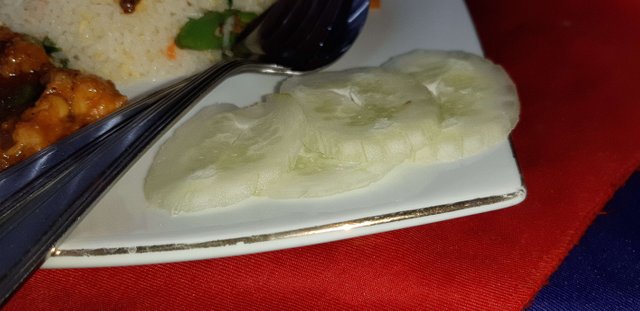 Cucumber salad
---
They decorated salad so nicely. They given two type salad.One normall and others one with love shape. I love their salad decoration. But was confused why they giveb two types salad. I think for make their plate for more decorative.
All food item end. Really I enjoyed all food here.
Anyway let me show you thats restaurant how look.I will say its nice.I know in my city have so many big restaurant.But its not so big.But as one Chinese restaurant and as a new really pretty good one.
Lets enjoy their restaurant how look...
---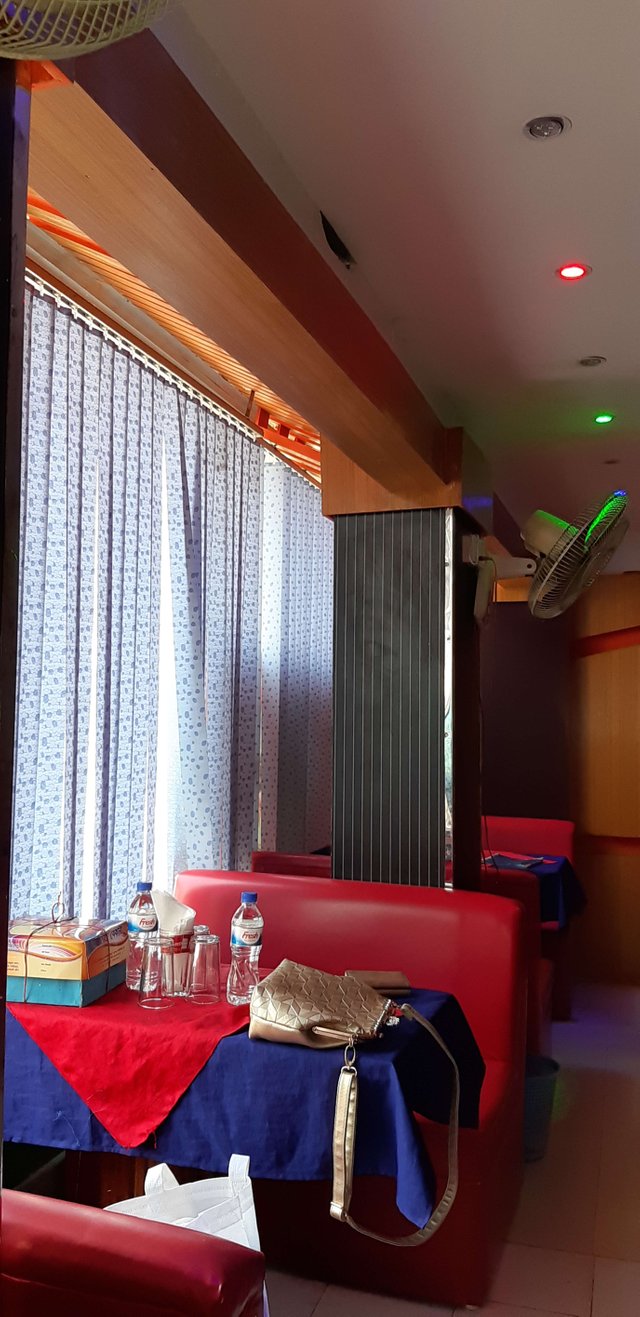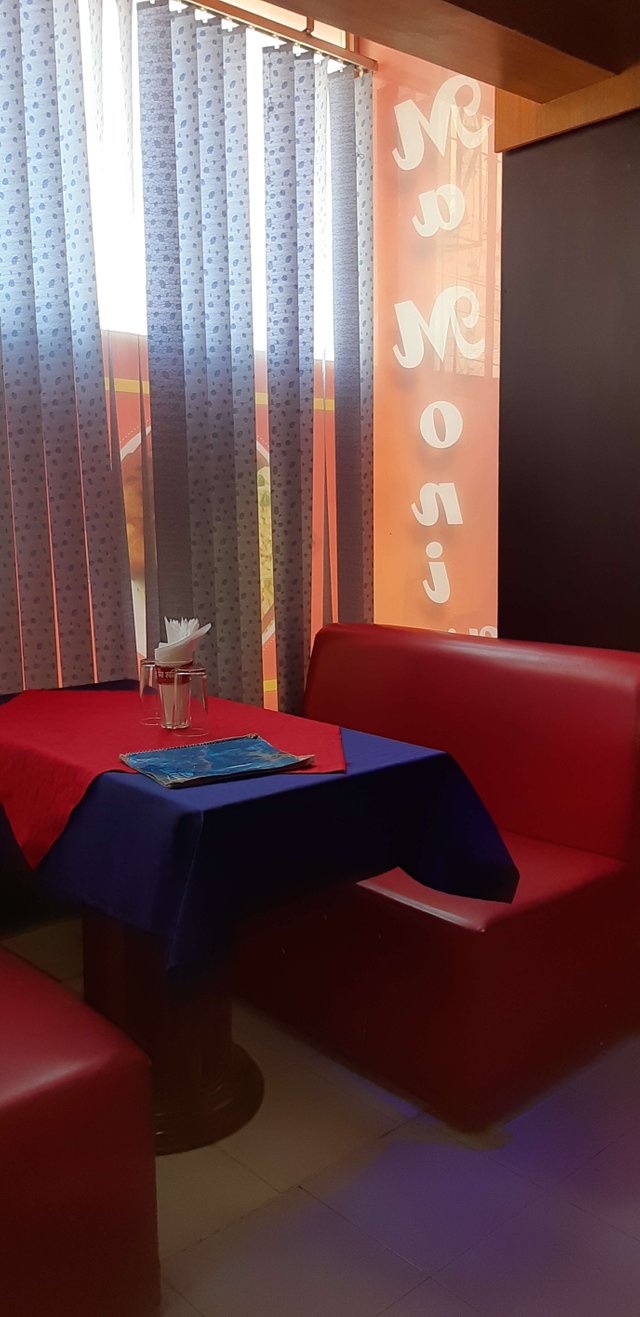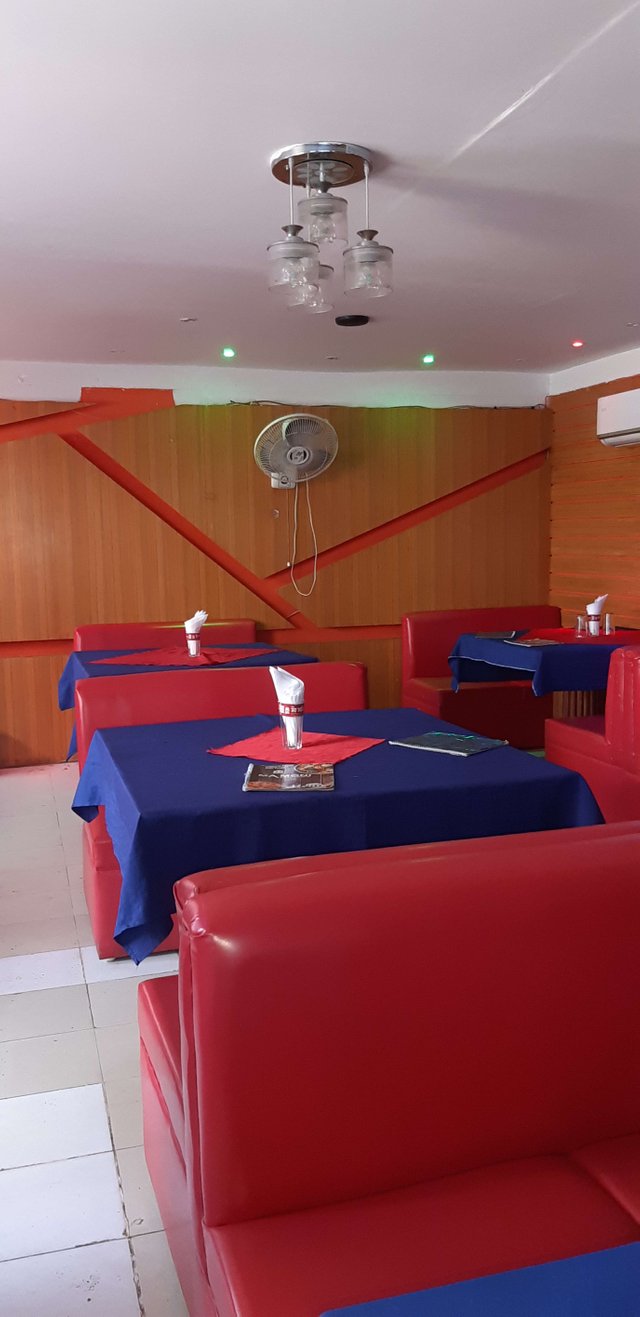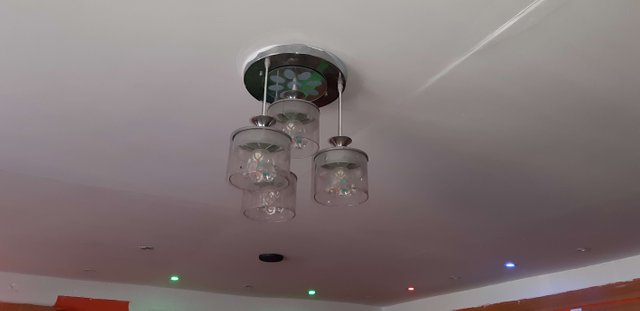 ---
Anyway let me show you now the menue from that I ordered. Thats was there selected manu.

We ordered M.S.Combo one.There also so many combo item. But thats one for us best.
Here the bill that we paid.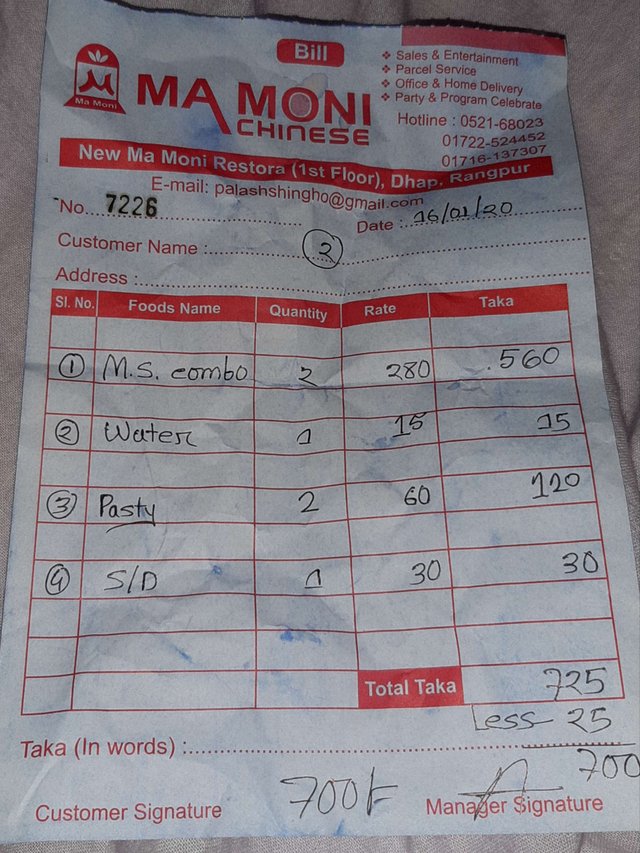 We ordered also pasty for percell.Anyway
let me tell you about food price.
Food price
1. M.S.combo For each 3. 40$ something
RATING TIME
Food quality ★★★★
Decoration ★★★★
Anyway at the end I will say food price not soo High. Because food quality so good.For weekly choice we can easily enjoy their our favourite food.Anyway I hope anyone can enjoy their food because there we can get so many type food also.Also they have both type restaurant.Anyway I really enjoyed thats day. Thats day was so special for me. Because of thats restaurant my Birthday was really so special.
Anyway guys let me know which one you guys like so much.And what you giving positive vibe for your weekly choice from thats restaurant.
Anyway stay bless.
Will seeee you soon again another food blog..
Bye take care all...
---
Restaurant Information

MA MONI CHINESE



Dhap, Rangpur, Bangladesh
---
LETS ENJOY AGAIN SOME DELICIOUS FOOD ||| All about again LAUNCH
This post participated in the Tasteem contest Your weekly choice