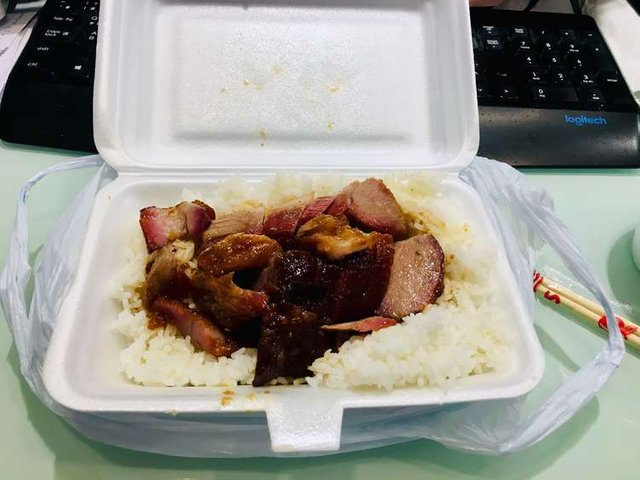 Siu Mei, you must have heard of it. It is a famous Cantonese cuisine and one of the representatives of HK food culture! Generally Siu Mei is roasted meat, mainly pork. Siu means "roast" and Mei means "taste" in Chinese.
Siu Mei Rice is a must eat dish in Hong Kong. You can see Siu Mei rice from cheap local small restaurants to high class Michelin restuarants. The price can also range from HK$20 to HK$100! Today, I tried a siu mei rice in a local restaurant and sadly, it's not good.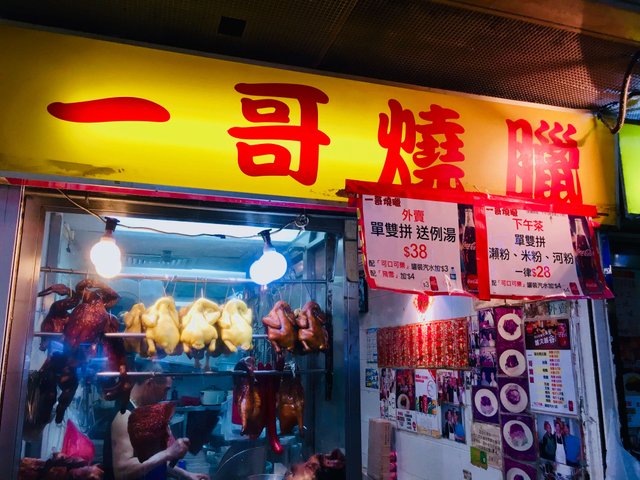 The restaurant is called 一哥燒臘, which means "leader of siu mei". In HK, we have a lot of tasting local restaurants that surprise you, but not this one. By the way, let me show you the environment of the kitchen. It's nearly the same in all Siu Mei restaurants.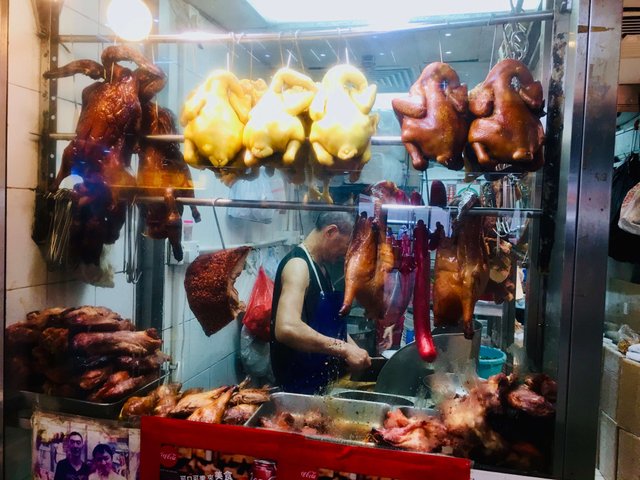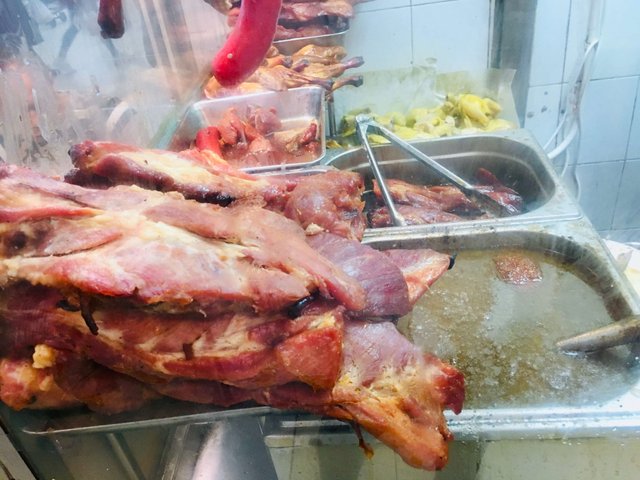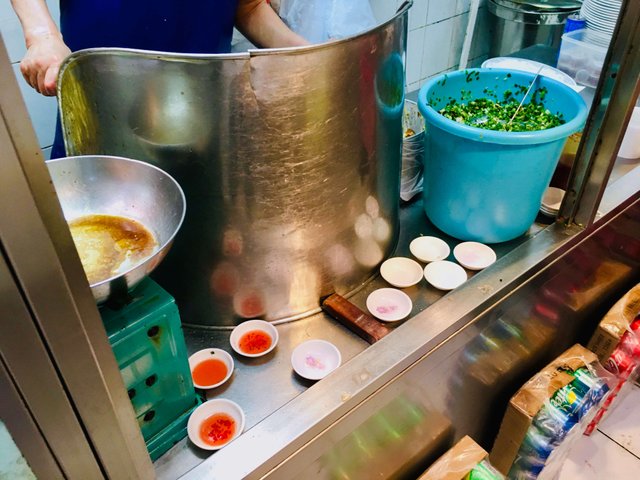 I ordered a take away Char Siu Rice. Char Siu is barbecued pork with ingredients like honey, bean curd, dark soy sauce and rice-spice powder.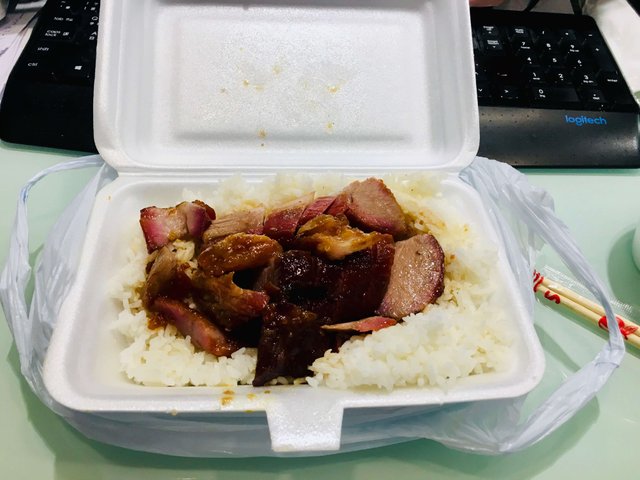 One important factor of good Char Siu is the balance of fat and lean meat. The best ratio should be 50:50. But, this char siu is to lean without fat.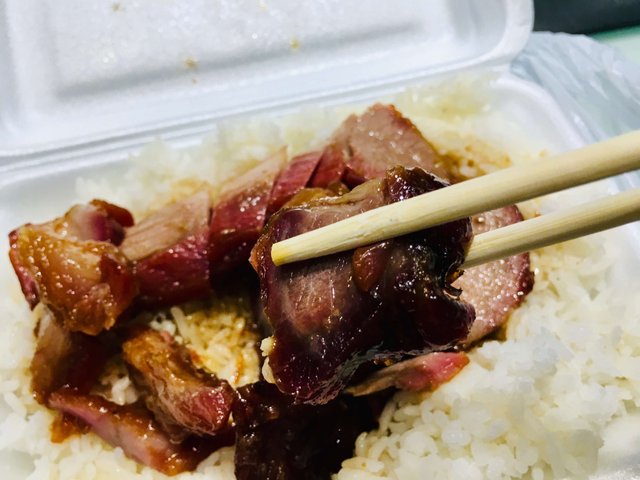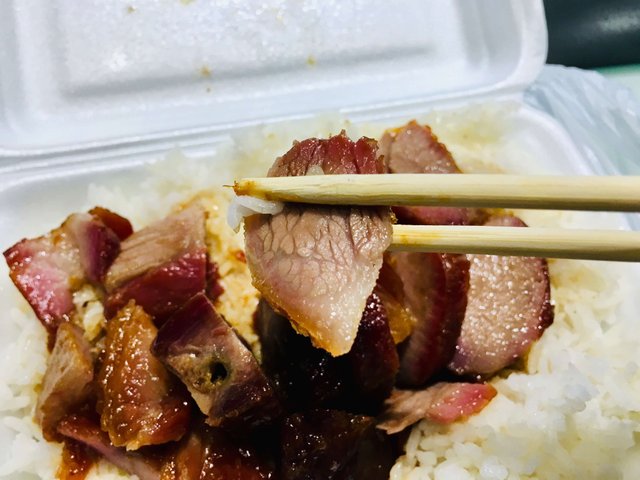 Also, the meat was too much roasted. It's too dry and hard, and not sweet enough. For me, it's fail But comparing to the price. It's ok~
Making good Char Siu is not as easy as you think. Next time, let me show you some real good Char Siu.
---
Restaurant Information

一哥燒臘



68號 Hoi Yuen Rd, Kwun Tong, Hong Kong
---
Hong Kong Tasteem (14) - Siu Mei, Char Siu Rice
This post participated in the Tasteem contest Local Dishes