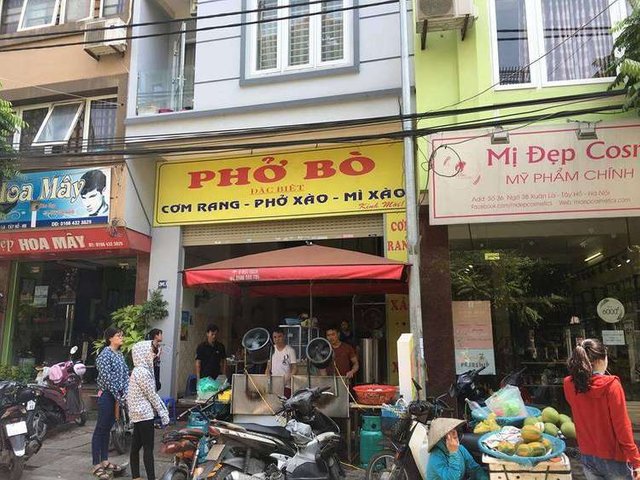 Pho is a specialty of Hanoi ... "Pho is a special gift of Hanoi'' Pho delicious must be the "classic" pho, cooked with beef and sweet water..Pho is a traditional Vietnamese food, ranging from street food stalls, pubs, luxury restaurants and even street vendors. People eat pho as a snack or they can eat lunch, or dinner as an indispensable daily food . Now, Vietnamese pho still received such praise from the nearby customers have tasted not only once.
Pho is a specialty of Hanoi not because only Hanoians know how to cook pho, but because in Hanoi, the flavor of pho is especially delicious, a separate item.
The restaurant does not have a name, the restaurant sells the food they make.
This restaurant sells these dishes:
Mixed fried rice
fried beef rice
Beef pho
Fried noodles
The restaurant sells a variety of dishes, so many people come to eat here. Although the restaurant has a ugly appearance, but the restaurant has a delicious "pho".The price of a bowl of pho is 25,000 VND equivalent to 1.2 USD. I usually eat 'pho' every morning. (Restaurant near my school)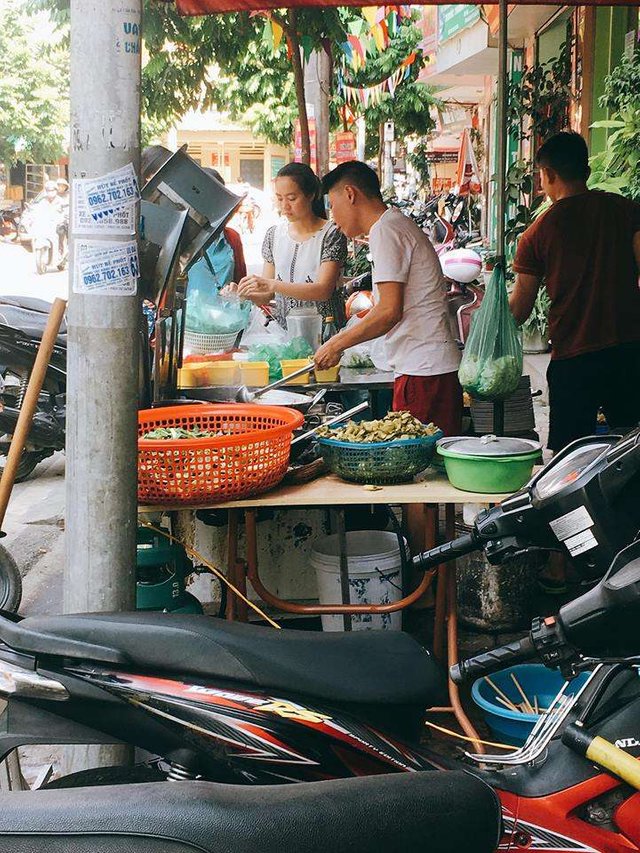 Pho is made from the bones of cow's bone or pig. Pho has beef noodle soup, chicken noodle soup with thin and soft noodle soup and basic spices such as green onion, pepper, chilli vinegar, lime slices. In addition, if you like, you can add cardamom, ginger,, cloves, coriander seeds, cinnamon, dried onion, shrimp, ginseng.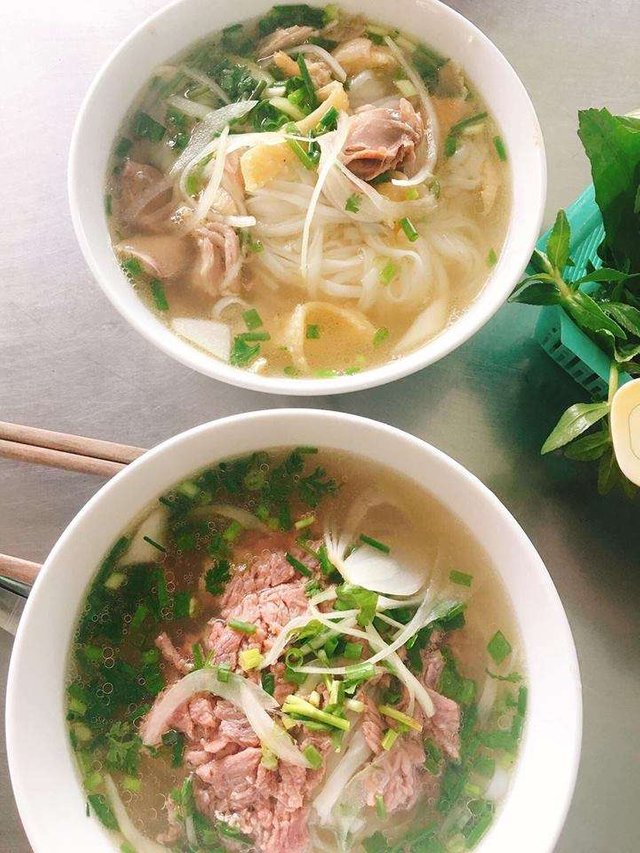 This is a Vietnamese food more and more international tourists love.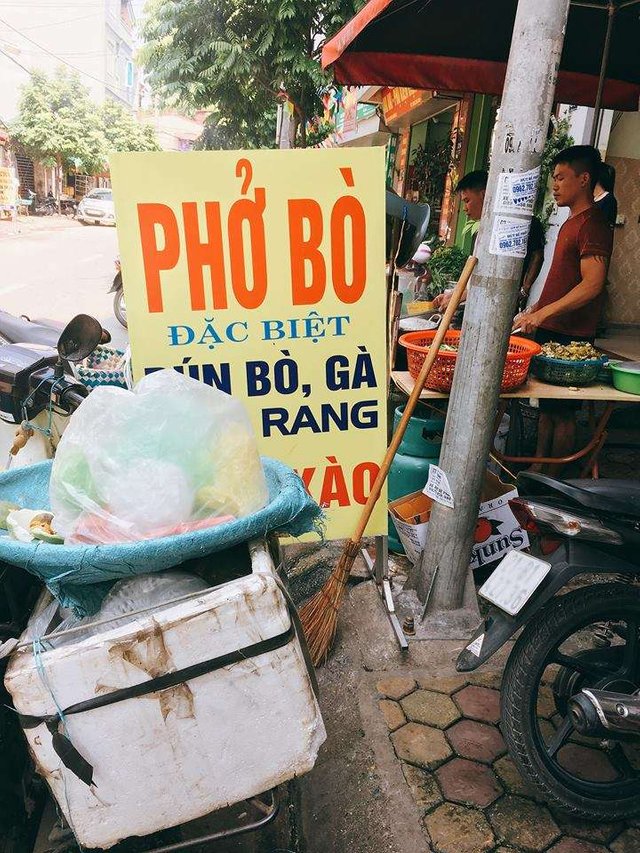 I hope you will visit this restaurant ^^
Review and photo by @a-alice
Thanks for reading <3
Love ''pho''

---
Restaurant Information

Phở Bò



38 Xuân La, Tây Hồ, Hà Nội, Vietnam
---
Phở Bò
This post participated in the Tasteem contest Your weekly choice