Would you help @tarc (along with many other steemians) rescue abused animals, just by doing what you are all ready doing?
What can I do...
You may be wondering what I am going on about. Well, it is shopping. If you shop using Amazon, you can support @tarc every time you make a purchase.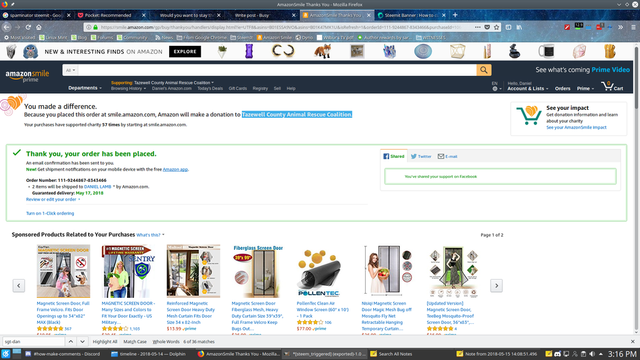 Source: Computer Screenshot from Sargento's Computer
How Do I Set it up?
Pretty easy actually, just click the link or image above to be taken to Amazon Smile. Log in as you would normally do (always check links in the address bar and be sure that you are actually at Amazon Smile). Just go from there.
Here is an answer to some frequently asked questions (FAQ) about Amazon Smile...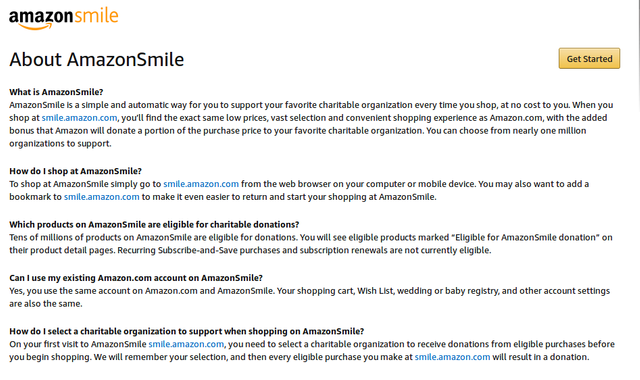 So if you want to help, here you go. Just another way to make your world a better place. I hope you will tell all your friends and acquaintances about the puppies, and how you can help them to find a new home.
DISCLAIMER: I have not provided affiliate links and receive no payment for this post from Amazon or anyone else for that matter. All links, to the best of my knowledge, which I have provided link directly to the Amazon Website. I am not an employee of Amazon or TARC and my affiliation with the @tarc charity is that of a supporter only. Any questions about Tazewell County Animal Rescue Coalition (TARC) should be directed to @rhondak or @tarc .