Tao of Disc Dog | On Balance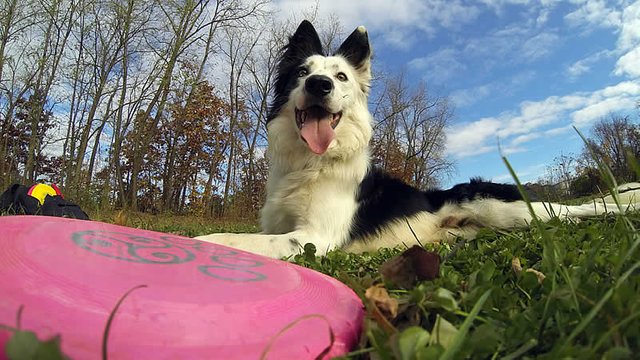 Balance is more than this or that. Binary is 2 and there is no balance in On vs Off. Balance is 3.
This side, that side, and the shared surface between them. Most of the time we as humans miss that, detail and it often is not important. But the 3rd part of balance is paramount. The shared surface between the two, the fulcrum in the middle of the teeter, they define and control balance. That 3rd part is often you, your choice, your action, your intent, your location and orientation.
Placing yourself, your intent, your honest and self expressive action within the whole, to be weighed and measured within the balanced whole delivers a completely different sense of balance. It reveals an innate sense of balance instead of looking for or seeking balance from the outside in. An inside, skin in the game perspective provides personal and precise insight into the game.
In real life, binary choices don't exist. There is always a hidden or unexplored 3rd option. That hidden 3rd option is special. Find it and adjust the balance.
The Tao of DiscDog often sees three aspects for balance, and it is the 3rd part that is of interest, importance, or difficulty:
Dog, Handler, and Team
Bite, Drop, and Give
Bite, Drop, and Carry
On, While, Off
Distance, Height, Time
Competence in disc dog freestyle requires balance in dog training, handling, and throwing. 2 of 3 might be enough, but true competence requires all 3 of these skills at base level. Of course there are other skills involved, but these 3 are absolutely key and can't be faked for long.
---
Posted from my blog with SteemPress : https://pvybe.com/disc-dog-life/tao-of-disc-dog-on-balance/
---